This story was originally published on Oct. 4, 2016.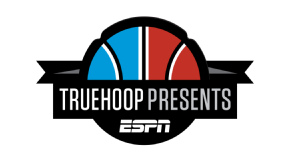 STEVE BLAKE DOESN'T sit by the phone, but his cell is never far from reach -- during his morning workouts, picking up his boys from school, or lying in bed with his wife watching television while ruminating over whether he's actually retired.
For now, he is out of the NBA. [Blake signed with the Sydney Kings in Australia on October 22.]
It's the first time in 13 NBA seasons that no team has offered the 36-year-old point guard a contract. When the Houston Rockets hired Mike D'Antoni, his former Lakers coach, Blake perked up, optimistic. But then the Rockets locked up Pablo Prigioni with a two-year contract in July. When Mo Williams abruptly notified the Cavs he would retire on Sept. 26, Blake's hopes were raised again that Cleveland might call. But the Cavaliers reached out to Norris Cole and Mario Chalmers instead.
"I've never had to wait this long," Blake concedes. "I've always had a place to go. To be in this space ... it's definitely different."
Kobe Bryant's magnificent show and Tim Duncan's disappearing act notwithstanding, precious few NBA players script their own endings. For the typical NBA player, the ending is far murkier and significantly more anticlimactic. Careers simply peter out, clouded by the disappointment and bitterness that mounts as the months drag on and the realization sets in that nobody wants them anymore.
There were 201 free agents on the market on July 1. There are still 20 who remain unsigned, among them Chalmers, Cole, Josh Smith, Kevin Martin, Matt Bonner, Kendrick Perkins, Andre Miller and Chris Kaman. Some of those players may not have known it at the time, but they have already played their last NBA game.
Blake is not planning to be one of them. He spent each morning during the preseason scrimmaging with Trail Blazers players at the team's facility near his Portland home, but that option went away when training camp began. At night, Blake lifts and does conditioning drills.
He doesn't need the money -- he just craves the game. Blake has three sons -- ages 9, 7 and 6 -- and he has moved them each time he has changed teams, from Portland to Los Angeles to San Francisco, back to Portland and, last season, to Detroit. If he does get picked up, Blake says, his kids and his wife, Kristen, will remain in Oregon, which will be a difficult adjustment for all of them. But it will be palatable because it will be for just ... one ... more ... year. While his first priority is to play, Blake says he is also open to taking a coaching job. He started planning for the future years ago by enrolling in coaching clinics and attending real estate symposiums.
But Blake knows it's a numbers game. There were 60 players selected in the draft in June, and most of them will garner roster spots.
"Sometimes," Blake says, "you don't realize you are retired until you don't have a job."
THERE'S A REASON some of the greatest players of all time (including Michael Jordan and Magic Johnson) embarked on ill-fated comebacks: Civilian life isn't nearly as exhilarating or lucrative or validating. Neither is retirement, for other reasons.
"It's hard enough for people who are 65-70 years old to retire, never mind someone 25 to 30," says Golden State general manager Bob Myers, who used to be an agent. "It's a complete loss of identity. For many of these guys, it's all they've ever known. They've been doing it since they were 5 years old and they want to keep doing it, but suddenly nobody wants you to do it anymore."
Some players warrant a courtesy second look because of their championship pedigree. Yet it doesn't take much time for them to be exposed if they've stayed out of the game too long.
"We had a player who had been good for us who wanted to come back midseason," says San Antonio general manager R.C. Buford. "He came in and did a 15-minute workout with us. It was tough to watch. We told him, 'Man, you don't want to do this to yourself. We won't let you do this to yourself.'"
Buford declined to identify the player. "I don't want to embarrass him," he says.
Power forward Carlos Boozer didn't play in the NBA last season but contacted the Spurs last spring and told them he wanted back in. Buford suggested he play in San Antonio's June minicamp, but Boozer declined. "Then he was going to come for a piece of our summer league, but then he said, 'Nah, I'm not going to do that, either,'" Buford says. "So we moved on. How can we evaluate him if he's not playing?" Boozer ended up signing with the Guangdong Tigers in China on July 30.
JERRY STACKHOUSE IS a two-time All-Star who played 19 seasons for eight different teams. He made it to the NBA Finals twice: In a cruel twist, he lost to Miami in 2006 while playing for the Dallas Mavericks, then played for the Heat during the Mavericks' title run in the 2010-2011 season.
"Once a guy hits 30, there's a lot of GMs out there who decide your career is over," Stackhouse says. "You get nagging injuries that you can't recover from as fast as you would like. You spend more time in the training room than with the guys, so you lose out on the camaraderie.
"The preparation just gets harder and harder. And now, instead of going through all that to start and play 35 minutes a night, you're doing it to play eight minutes a game off the bench."
In Stackhouse's final season with the Brooklyn Nets in 2012-13, coach Avery Johnson eyed him as a valuable mentor who would tutor a young roster.
"I wasn't expecting to play," Stackhouse explains, "but once I got out there and started practicing, I realized, 'Hey, I'm better than most of these guys.' Coach realized it, too, and next thing you know, I'm out there."
But on Dec. 28, 2012, Johnson was fired and assistant P.J. Carlesimo was elevated to interim head coach. Carlesimo was given a number of directives by the front office; one of them was to find out whether MarShon Brooks, who was buried on the bench by Johnson because of his defensive deficiencies, could play. Carlesimo briefed Stackhouse on his plan to give Brooks some minutes, with the idea that come playoff time, the Nets would lean on Stackhouse again.
"I guess the plan was, 'Oh, he's a vet, once we get back in the playoffs we'll throw him back in the mix,'" Stackhouse says. "But you can't sit there all that time and just turn it on in April."
The Nets played the Bulls in the opening round of the playoffs. Stackhouse was rusty, but he did what he always did when he entered the game -- he shot the ball. His first 3-pointer was shockingly short. The next one was the same.
"Two air balls," Stackhouse says. "I couldn't believe it."
Stackhouse continued his shooting drills during his forced hiatus from the lineup, but game simulation cannot be duplicated. Older players in particular need reps and minutes to preserve their continuity. Stackhouse was mocked on social media for his misses; even NBA players Mo Williams and Jared Dudley poked fun at him for it. In that Bulls series, Stackhouse finished 1-of-10 from the floor and 0-of-7 from 3-point range. The final three games of his illustrious career were DNP-coach's decision.
"It left a bad taste in my mouth," Stackhouse admits. "Nothing against P.J., but what are you talking about? You're choosing MarShon Brooks to save your job over someone who has done it. But I gotta sit there, be the veteran and take it."
Now that he's an assistant coach with the Toronto Raptors, Stackhouse says he understands why development of young players trumps veterans who have a little juice left. Stackhouse, who never formally retired, practices with the team daily and still has success against the 20-somethings he's teaching.
"Don't think [a comeback] doesn't cross my mind," Stackhouse says. "When [the Raptors] were looking for a stretch-4, I'm thinking, 'Why don't you sign me?'"
---
THE RECENT JUMP in NBA salaries comes with an influx of retired players clamoring to return. When sniper Ray Allen announced he was mulling a comeback at the age of 41, no one snickered, because his skill (shooting) is a timeless asset -- even though Allen did ultimately drop the comeback thought by announcing his retirement on Nov. 1. Likewise, when Jeff Schwartz, the agent for 34-year-old Emeka Okafor, confirmed his client would try to return in December or January after a three-year hiatus, his potential availability (providing the herniated disc in his back is healed) generated interest because in a "3-and-D" league, Okafor could serve as the last line of defense for a contending team.
Fresh off career lows in every statistical category, including minutes per game (18.1), Paul Pierce considered all options before announcing that he'll retire after one more season with the Clippers.
"Superstars can't be role players," Clippers coach Doc Rivers declared. "Actually, they can be if they want to be, but fans don't want to see that.
"Paul had an awful year and he knows that. He doesn't want to go out like that, and I respect that totally."
Minnesota bought out Pierce's former teammate, first-ballot Hall of Famer Kevin Garnett, rather than pay him $8 million to counsel Timberwolves superstar Karl-Anthony Towns from the bench this season. It was a stunning -- and humbling -- ending for one of the game's transformative players.
Derek Fisher and Baron Davis have hinted at possible returns. Davis says he wants to play for Golden State.
"Who doesn't?" says one Eastern Conference general manager. "The hardest thing for these guys to understand is they can't play anymore. And we're the ones that have to break it to them."
"It stings for a bit," Stackhouse says. "We're all alpha males.
"And then we get over it."
---
LARRY HUGHES ADMITS, in retrospect, he probably hung on too long. Hughes says he realizes he should have stopped playing in 2010, when he started spending more time honing his women's fitness spa business than keeping his skills sharp.
Hughes points to his years in Cleveland, when he signed with much fanfare to play alongside a young LeBron James, as where his career took a wrong turn. He broke his finger in the 2005 preseason, he says, but because he had been labeled as injury-prone he didn't tell anyone about it.
"I played four to five months with essentially a broken shooting hand," Hughes says. "I ended up having surgery. You are never the same after surgery. I should have said something."
That same year, Hughes' brother, Justin, died while awaiting a heart transplant. "I don't remember much of what happened that season," Hughes says.
Hughes began contemplating retirement in 2010. His wife and four children were living in St. Louis and he had promised his daughter Lauren, who was a promising player, that he would be done with basketball by the time she reached high school. He changed his mind when Larry Brown, his former coach in Philadelphia who had moved on to Charlotte and was looking to add some punch to a floundering 9-19 team, reached out.
"A few days later, [assistant coach] Jeff Capel called me," Hughes recalls. "I thought he was telling me what time I needed to be there to sign my contract. Instead he said, 'Larry, they're letting us [the coaching staff] go.'" The new coach, Paul Silas, politely informed Hughes' agent he wasn't interested.
Hughes sat out the 2010-11 season but jumped at one final opportunity with Orlando in 2011. The Magic called him on Dec. 23 and he flew to Oklahoma City to log a DNP on Christmas Day while his family opened presents in St. Louis without him. His stint there lasted just 22 games -- and he played in only nine of them. Coach Stan Van Gundy called Hughes into his office after he logged 14 minutes against Washington in what turned out to be his final NBA game.
"It was different, having someone tell you, 'We can't use you anymore,'" Hughes concedes. "It had never happened to me before."
Hughes, who never formally announced his retirement, wishes his NBA career had ended in a more dignified fashion. But, he says, he was warned.
"It all goes back to the Players Association," he says. "They come in every year and visit the locker room and talk about preparing you for the end of basketball. Some years when you are making good money you ask your coach, 'Do I have to sit in on this if I've heard it all before?' But the message is a good one."
---
WHEN ALONZO MOURNING was a college freshman at Georgetown, Hall of Famer Bill Russell took him to lunch. A young Mourning asked Russell when he knew it was time to retire. Russell said he went over a checklist of things he needed to do to get ready, and when he couldn't meet those, he knew it was time. Good health, Russell informed him, was the most important factor on the list.
Mourning learned for himself during a routine physical in 2000, when he was diagnosed with focal glomerulosclerosis, a serious disease that can lead to kidney failure.
The condition forced him to miss all of the 2002-03 season. The Heat, gravely concerned about his health, declined to re-sign him, but Mourning was hell-bent on continuing. He joined the New Jersey Nets on a four-year contract, but his declining condition and the extraordinary steps he needed to take to continue playing left then-coach Byron Scott admitting each day he put Mourning on the court "scared me to death."
The most immediate danger was dehydration, so the team and Mourning had to fastidiously monitor his liquid intake. He was also required to ingest a host of toxic drugs, including an ace inhibitor that left him exhausted. He spent most of his days lethargic and fatigued, while his teammates spent most of their days terrified for him.
"It took me seven to eight hours every day just to get ready to play," Mourning says. "Aside from the practice, I had to do extra stretching and massages. I couldn't take any ibuprofen or painkillers like I had earlier in my career, so I had to figure out other ways to control the pain.
"It was crazy. I was a little off sometimes, on edge. I admit it."
On Nov. 25, 2003, Mourning scored 15 points in 16 minutes in a loss to Toronto, then finally succumbed to his illness. He underwent a kidney transplant a month later.
Two days after his surgery, Pat Riley came to visit him in the hospital. Mourning, who was heavily medicated with tubes and wires sprouting from his battered body, woke up, saw his former coach and declared, "I'm playing again."
Over the next 11 months, he endured the cellular rejection of his new kidney, which landed him back in the hospital. When he finally got back on his feet, he visited the weight room and discovered he could only lift 15-pound dumbbells. As he tried to rebuild his core, he felt certain he was ripping his incision, but was informed those painful tears were adhesions.
Mourning eventually returned to the Nets in a limited role, then later rejoined Miami and won a championship with the Heat in 2006. Before the start of the 2007-08 season, Mourning announced it would be his final year. He made it as far as December when, as Atlanta journeyman Mario West went to lay the ball in, Mourning steeled himself to leap up and block the shot, as he had done 2,356 other times in his career. This time, Mourning's knee buckled without contact. He tore his patellar tendon and -- just like that -- his career was done.
As he lay crumpled on the court, he pounded his balled fist onto the ground, howling, "It's over! It's over!"
Riley and trainer Ron Culp rushed to his side and gingerly tried to help position him on a stretcher.
"I made a move towards it, but then I decided, 'If this is my last time on a court as a player, I don't want this to be the final memory people have of me,'" Mourning says. "So I told them, 'Man, get that f---ing thing out of here!'
"It's hard to walk away. It's a love affair, like a long marriage. I've been in a relationship with basketball since I was 5, 6 years old. It's hard to flip a switch and say, 'OK, it's done.'"
The trick, Hughes says, is to start planning for the end long before it ever happens. He offers some pointed advice for current NBA players.
"Think about what you're going to do next before you ever become a free agent," Hughes warns. "Because most of us never really do know when it's over.
"One day it just happens."