Ayton fouled while dunking, Suns take lead
Deandre Ayton throws down the dunk while being fouled on his way to the 3-point-play opportunity.
Jokic ties game with just over a minute left
Nikola Jokic uses the left hand to rain the layup and tie the game.
Jokic's pass is so quick you have to see it twice
Nikola Jokic passes the ball so quick you need to see the replay.
CP3 ties a career-high with 14 first-half assists
Chris Paul shares the wealth in the first half, recording 14 assists and tying a career-high for a half.
MPJ scores first basket since December
In his return to the court, Michael Porter Jr. scores his first 3-pointer in over a month.
Murray throws down dunk, stares down own bench
Jamal Murray drives into the lane, throws down the slam and immediately stares at his own bench.
Ayton grabs easy dunk off back-door pass
Deandre Ayton sneaks behind the defenders and gets the pass for the easy dunk.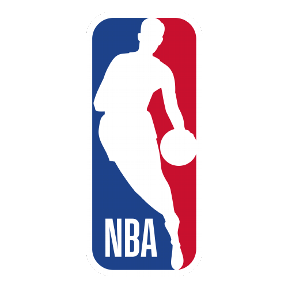 FRIDAY'S TOP PLAYS
Jarrett Allen dunks all over former team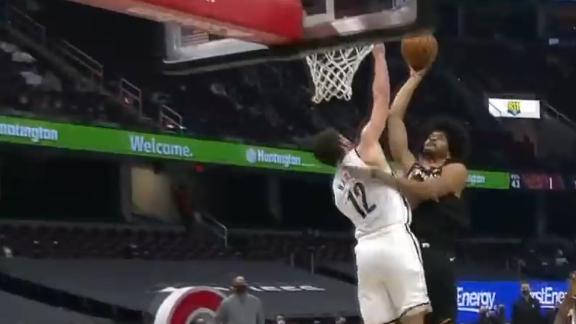 Harden passes through the legs to Kyrie for finish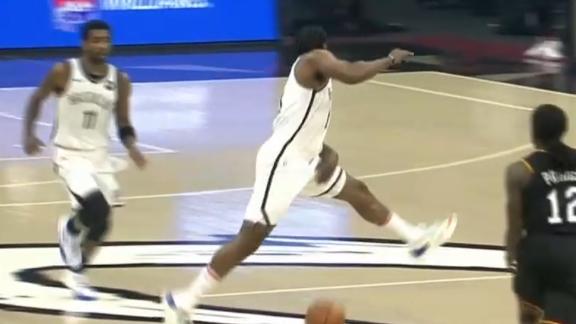 LOWE'S 10 THINGS
ICE TRAE HEATS UP
Trae Young drains eight 3-pointers as part of 43-point night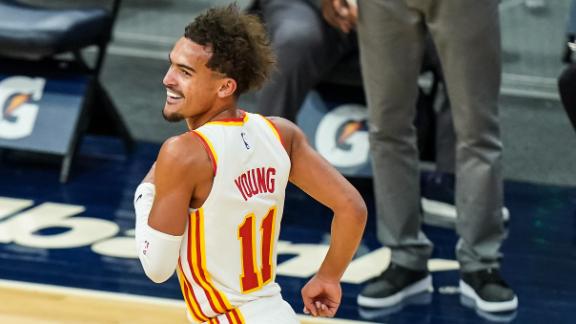 ROOKIE MISTAKE
HE RECOVERED NICELY THOUGH
LaMelo just misses massive poster jam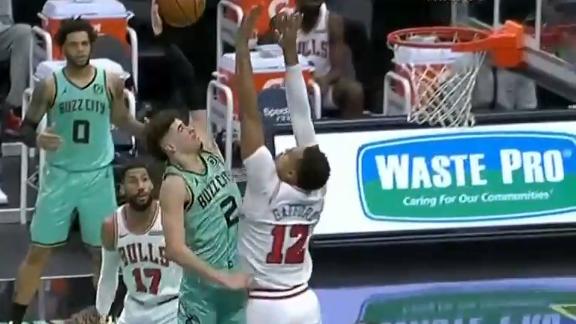 Simmons gets the steal and fast-break slam in Sixers' win
Kemba sauces up the 76ers' defense for a layup
Smart tries to sell contact on Embiid
AWARDS TALK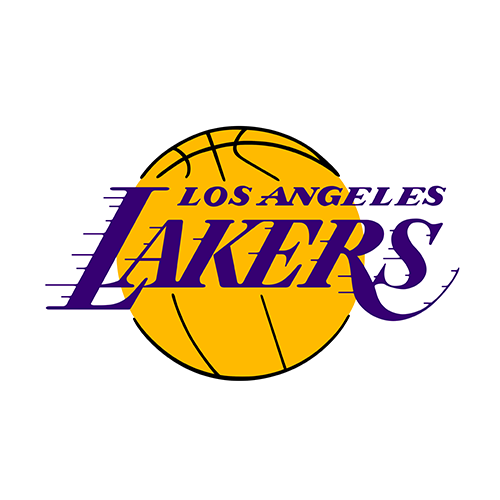 KOBE'S 81-POINT GAME
JAN. 22, 2006
Kobe Bryant's iconic 81-point game revisited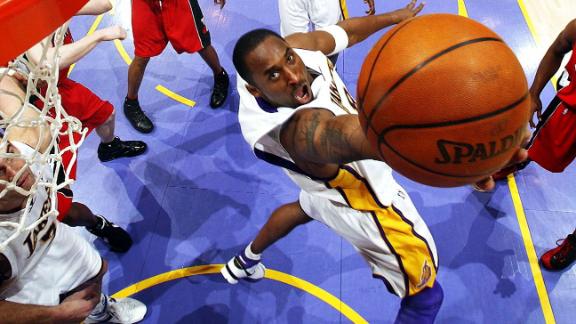 Customise ESPN


Sign up for FREE!
Nathaniel S. Butler/NBAE/Getty Images

The trade deadline is about to look a lot different.
'This guy is the real deal'
Jonathan Bachman/Getty Images

The next steps in Ingram's development could help determine the NBA's balance of power.
Basketball: A Love Story

Director Dan Klores creates a vibrant mosaic of basketball by exploring the complex nature of love as it relates to the game. Stream 62 short stories on the NBA, ABA, college hoops, the women's game, international basketball, and socio-cultural issues told by 165 legends.
From the hardwood to the desktop, get additional NBA coverage from the association on NBA.COM