Would a deal centered around Ben Simmons and James Harden make sense?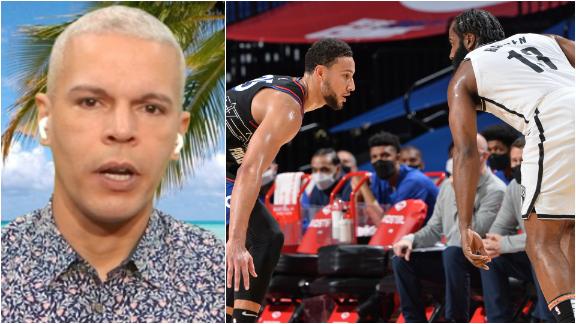 2021-22 English Premier League
Can Ash Barty end nation's 44-year drought at Australian Open?
Djokovic departure opens door for Grand Slam rival
NFL DRAFT
Will the Eagles or Giants draft a QB in the first round?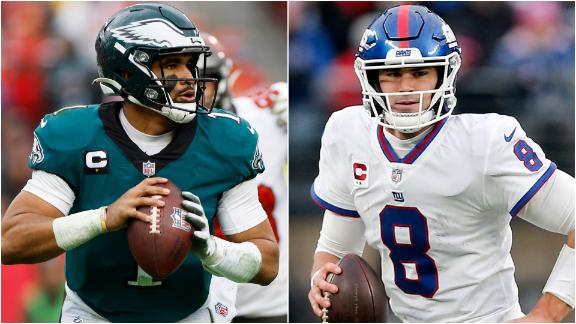 Warriors fans are hyped after this Klay 3-pointer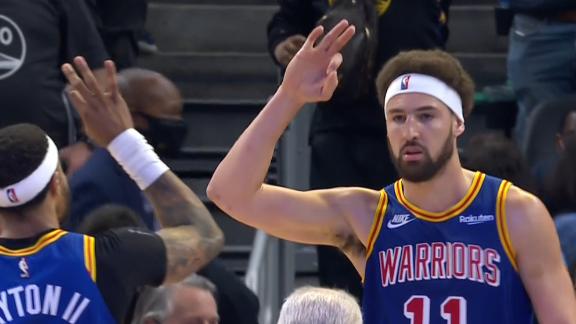 Burks misses game winner in Knicks' loss vs. Timberwolves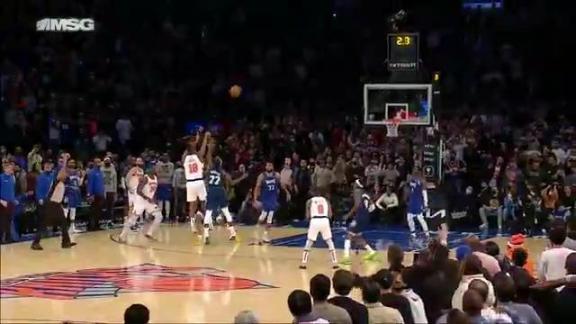 Steph Curry shows off handles en route to easy bucket
Klay has a unique way of staying limber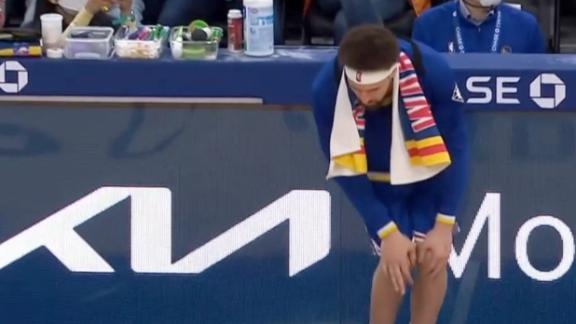 Steph Curry sinks catch-and-shoot 3-pointer
Curry dishes to Klay for a 3-pointer
KAT flushes a dunk on Barrett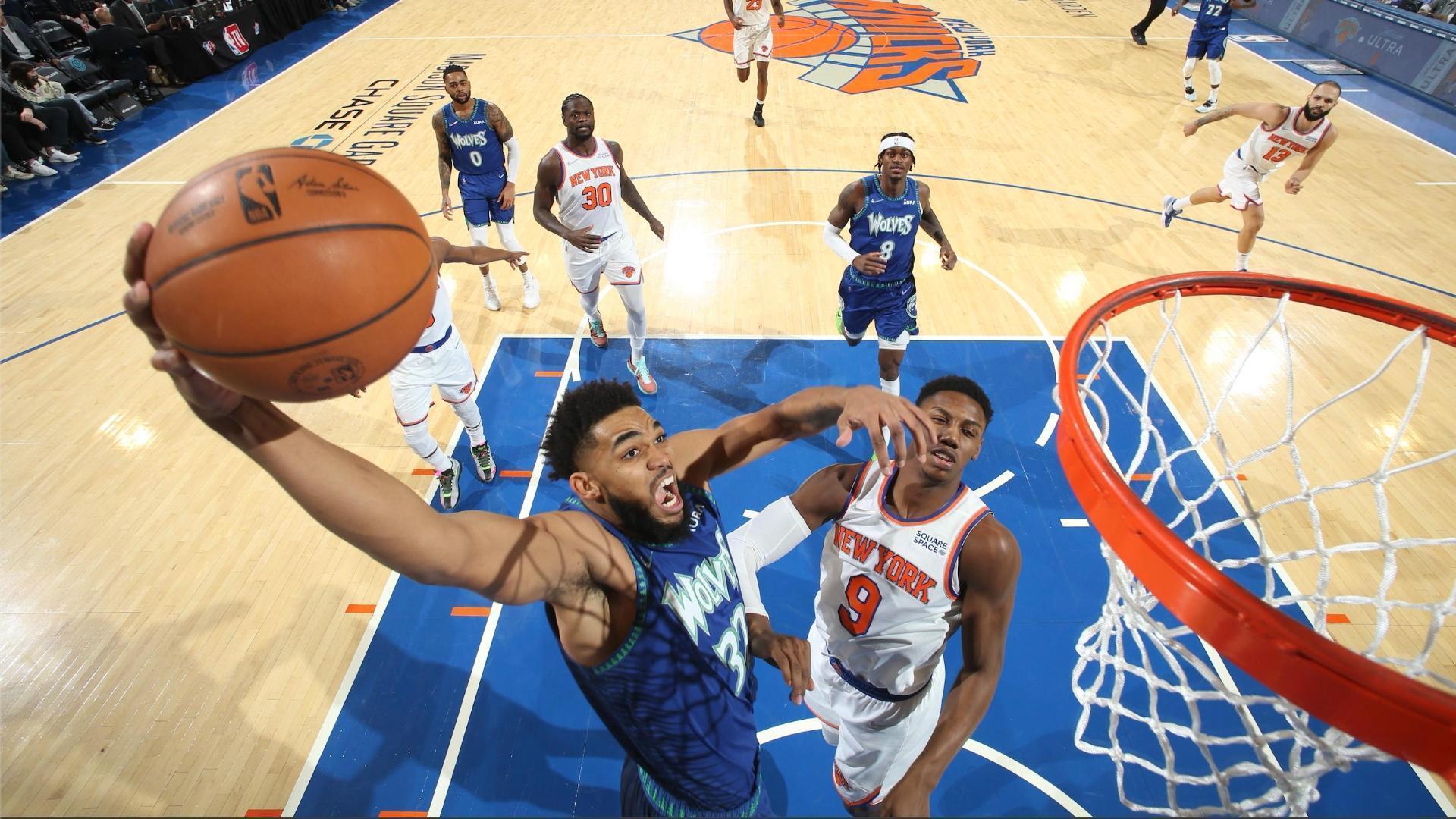 KAT somehow makes this crunch time and-1 bucket with Randle in his face
Mitchell Robinson hammers home a big dunk
NFL
OFFSEASON
Stephen A.: Kingsbury 'never deserved' Cardinals job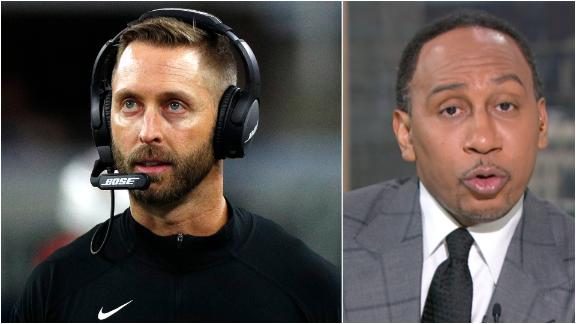 Stephen A. on McCarthy: What does he even do for the Cowboys?
App Homepage widget

ESPN

Joey Lynch hosts long-form versions of interviews from ESPN's stable of journalists, as they hear from some of the biggest movers and shakers in sport.

ESPN

Join Angela Christian-Wilkes, Anna Harrington, Samantha Lewis and Marissa Lordanic as they dissect another big week in women's football.

AP Photo/Paul Vathis

As the NBA celebrates the 50th anniversary of the Lakers' 33-game winning streak, we look at other marks likely to stand the test of time.

Darrian Traynor/Getty Image

With 2021 in the rear view mirror, we look towards the new year with hope for better days as we predict the future for our major men's footy codes. .

ESPN

The Jaguars fired their coach and have the draft's No. 1 pick, and the Browns missed the playoffs, again. What's next for non-playoff teams in 2022?

Richard Heathcote/Getty Images

Who are the other forgotten players who need to emulate Philippe Coutinho and secure a loan or permanent transfer in January to start playing again?

Mark Metcalfe/Getty Images

The 2021 NRL season was a notable one for a few reasons, but the most defining feature of the season was just how lopsided it was.

Photo by Michael Willson/AFL Photos via Getty Images

We've already had a season delay and could be set for more disruptions. But one thing's for sure: it's shaping up to be an enthralling AFLW season - Marnie Vinall and Marissa Lordanic bring you a team-by-team preview.

Joe Puetz-USA TODAY Sports

From current stars to overlooked players of the past, we put together a lineup of those who haven't made it to Cooperstown yet -- and examine when (or if) they'll get there.

ESPN/Getty Images

Who are Australia's most influential athletes? Our team of reporters and editors have come up with a list of 25 sports personalities, judging them across onfield and offield influence, star power, potential, longevity, and sheer talent.

Alex Bierens de Haan/Getty Images

In one of the greatest title rounds of all time, Alexander Volkanovski survived two tight submission attempts by Brian Ortega. In an exclusive interview with ESPN, the Australian explains how he was able to do it.

ESPN Images

Monday through Friday, host Pablo Torre brings you an inside look at the most interesting stories at ESPN, as told by the top reporters and insiders on the planet.

ESPN
Customise ESPN