NBA In-Season Tournament - Quarterfinals
LeBron, Lakers come up clutch in the 4th quarter to advance past Suns
Austin Reaves money with clutch 3 late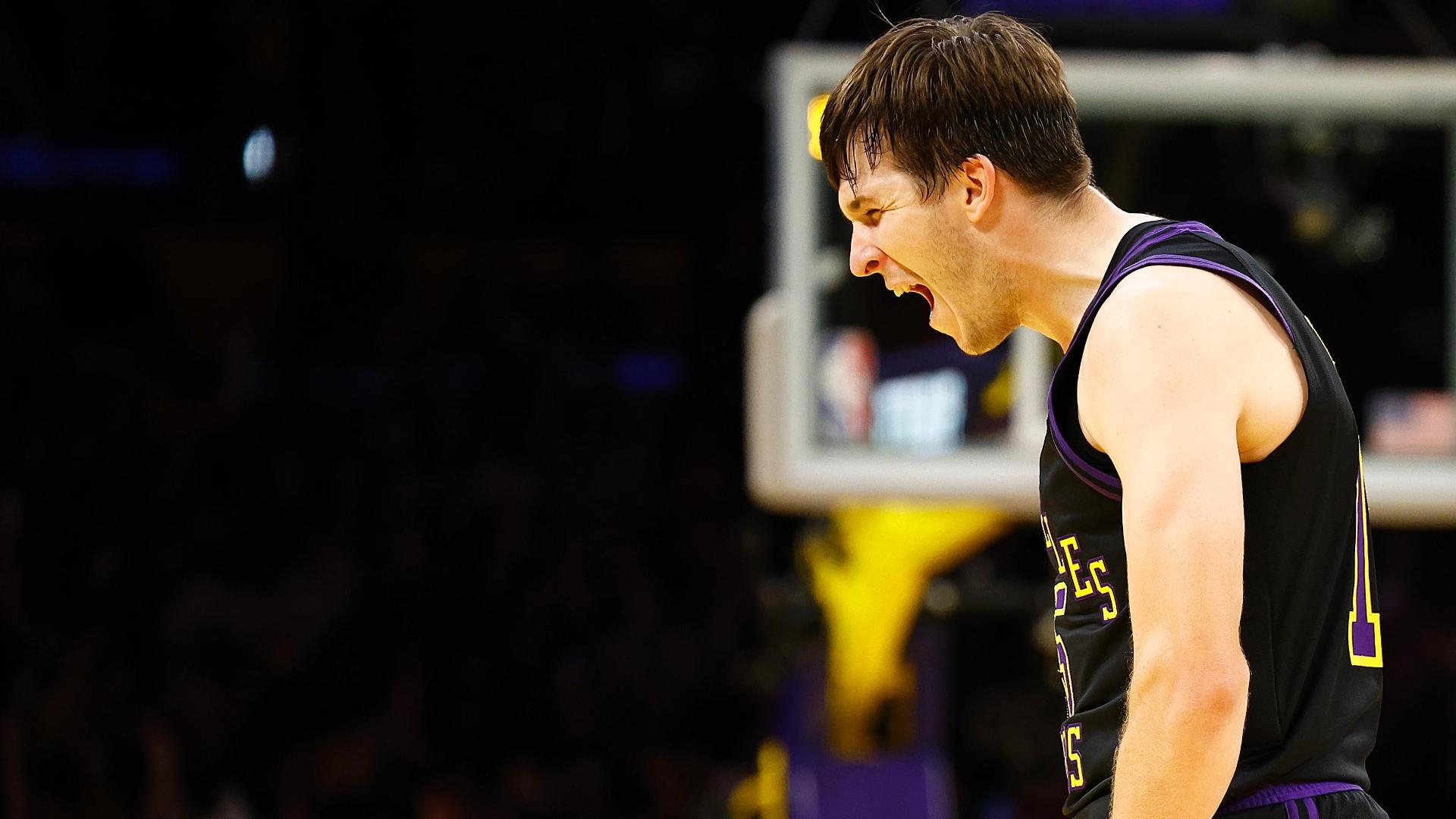 LeBron lobs it to AD for an impressive Lakers basket
LeBron finds D-Lo on a fastbreak for a Lakers bucket
LeBron splits two defenders for an outstanding bucket
TOP HEADLINES
NBA In-Season Tournament - Quarterfinals
Giannis' 35 powers Bucks past the Knicks and to Vegas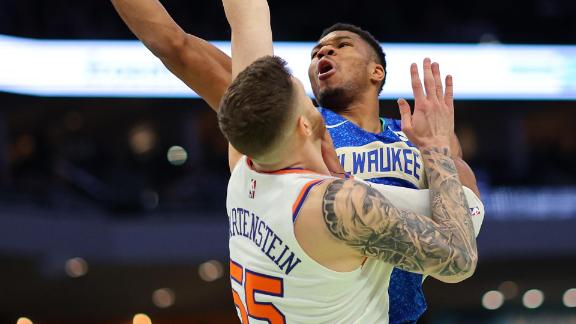 Julius Randle makes a miraculous save for a Donte DiVincenzo 3
Julius Randle makes a diving save and heaves it back to Donte DiVincenzo for a Knicks 3.
Giannis jumps out of the gym to finish the alley-oop
Khris Middleton lobs one up to Giannis Antetokounmpo on the inbounds pass, who jumps above the rim for the finish.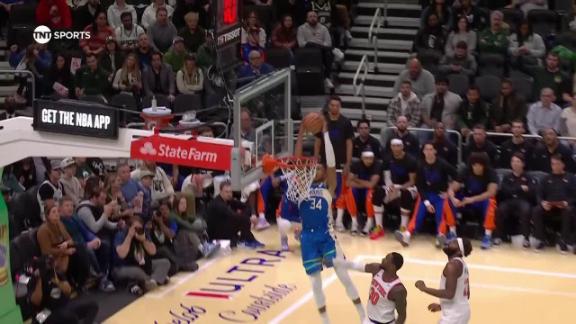 Giannis throws down the alley-oop flush
Khris Middleton finds Giannis Antetokounmpo in transition for the powerful alley-oop flush.
NFL DRAFT
2023 Women's International Friendly
2023-24 English Premier League
TALKING BASKETBALL
Stephen A. Smith still not over Knicks passing on Tyrese Haliburton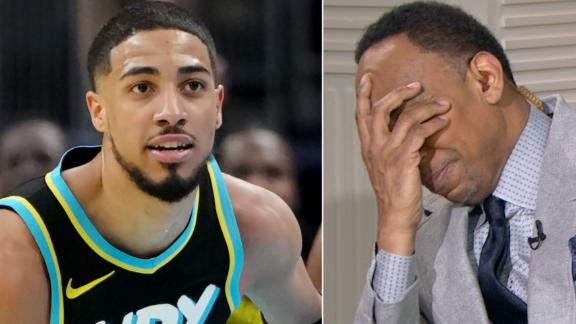 Do the Suns or Lakers have a better chance of winning an NBA title?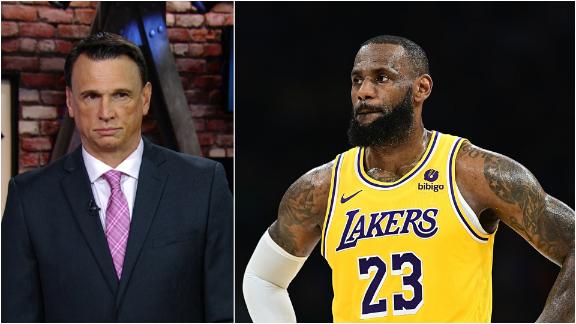 Rodgers tells McAfee he's loving what he's seeing from Jordan Love
FOOTBALL
PREMIER LEAGUE
ESPN

ESPN

Due to a late schedule change for Sunday, Dec.10, ESPN is unable to show UFC Fight Night: Song vs. Gutierrez Main Card live and in full on its linear channels. Advice on how to watch Fight Night live and in full is here.

ESPN

Catch all the action of the Quarterfinals, Semifinals and Final of the inaugural In-Season Tournament LIVE on ESPN.

ESPN

Join Angela Christian-Wilkes, Anna Harrington, Samantha Lewis and Marissa Lordanic as they dissect another big week in women's football.

ESPN

Every Thursday at 6:30pm AEDT, the panel discuss everything basketball from our own backyard to what is going on abroad.

ESPN Images

Wake up to the best sports story you'll hear all day. Monday to Friday, we bring you an inside look at the most interesting stories at ESPN, as told by the top reporters and insiders on the planet.

Paul Rutherford-USA TODAY Sports

A little over a month into the NBA season, which stars on new teams have made it work and what can we expect moving forward?

Illustration by ESPN

Which players have a legitimate shot at the NFL sack record of 22.5, and who are the long shots? Here are the answers.

Ezra Shaw/Getty Images

Breaking down the deals the unprecedented star might be offered this winter -- and the teams (Dodgers? Mets?) that fit each of them best.

Mark Kolbe/Getty Images

The success or failure of the National Second Tier will ultimately boil down the clubs themselves. So has Football Australia given them the best chance to thrive?

Photo by Gary Cosby Jr./USA TODAY Sports

How do the quarterbacks and receivers stack up? Who are the top edge rushers and corners? Field Yates ranks the class position by position.

Darrian Traynor/AFL Photos/via Getty Images

The 2024 AFL fixture has been released. So, to whet your appetite for the upcoming season, we've picked out the five must-watch games from the opening month.

Chris Hyde/Getty Images

The 2024 NRL season draw is out and we've scanned through the opening three rounds to pick out the games that you simply can't afford to miss.

AP Photo/Charles Rex Arbogast

Where will Shohei Ohtani go? We've got you covered on all the major signings and trades as the hot stove season starts to heat up.

ESPN
Customise ESPN