Athletes and celebrities take on Federer's #Tennisathome challenge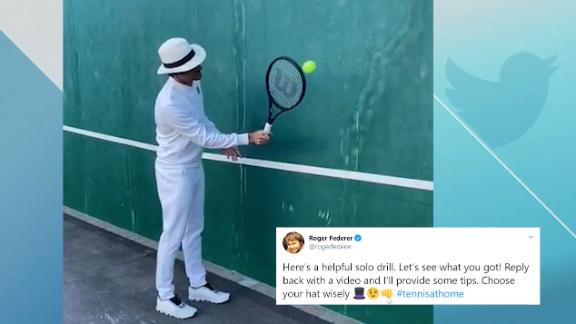 Gauff is the latest to do Federer's challenge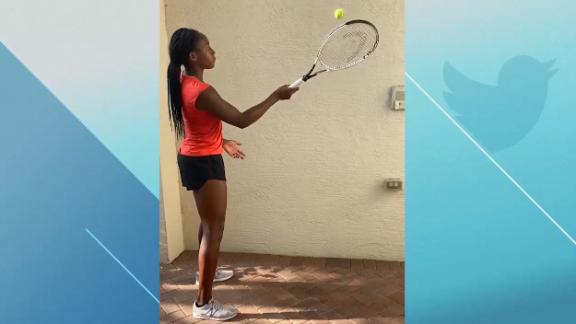 Mahut fears the US and French Opens are also in doubt
Nicolas Mahut hopes the ATP find a solution for the remaining Grand Slams in 2020 after Wimbledon's cancellation.
McEnroe still active and confident of beating coronavirus
Patrick McEnroe supports Wimbledon cancellation and praises medical staff around the world for their service.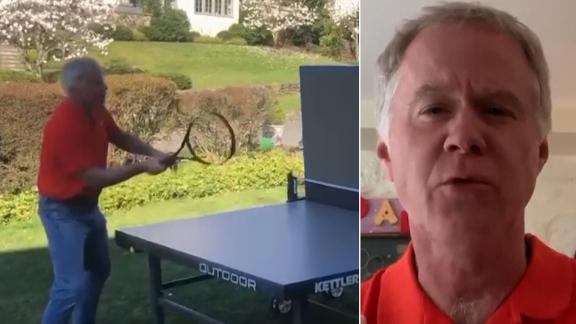 Top 10 Wimbledon moments
After the news that Wimbledon will cancel their tournament this year, SportsCenter counts down the top 10 moments from the prestigious competition.
2020 Wimbledon canceled due to coronavirus pandemic
Patrick McEnroe is not surprised after The Wimbledon Championships were canceled.
No racket? No problem: Check out Novak Djokovic's makeshift tennis match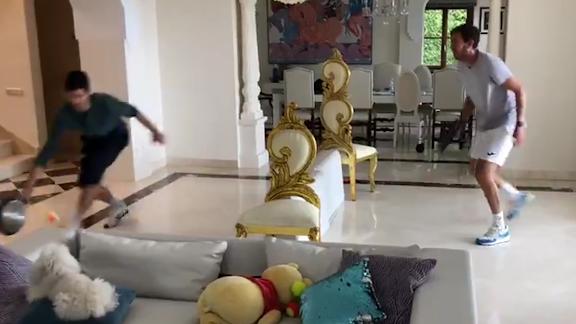 Is Nadal-Federer the greatest rivalry in tennis?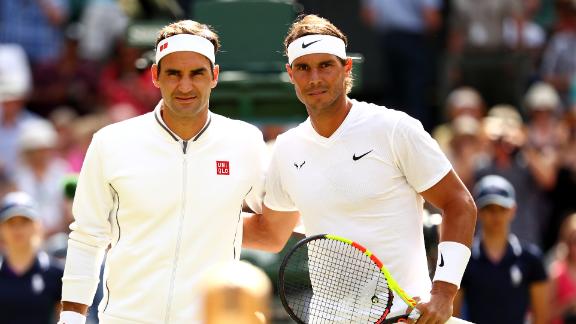 Djokovic donates one million euros to coronavirus fight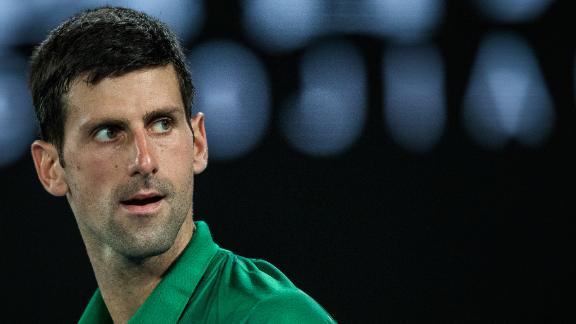 Nadal kick-starts initiative to raise €11m to tackle coronavirus