Nebraska volleyball sets record with over 92,000 fans in attendance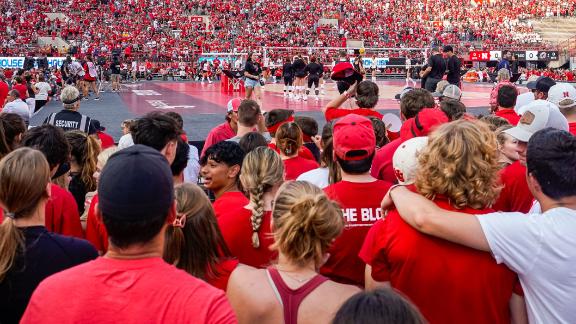 NCAA WOMEN'S VOLLEYBALL
SEASON PREVIEW
Lady Vols' Moore: 'Play every game like it's your last'
Following 3-seed Tennessee's victory over 6-seed Western Kentucky, Jenaisya Moore describes the feeling of advancing in the NCAA Tournament in her final season.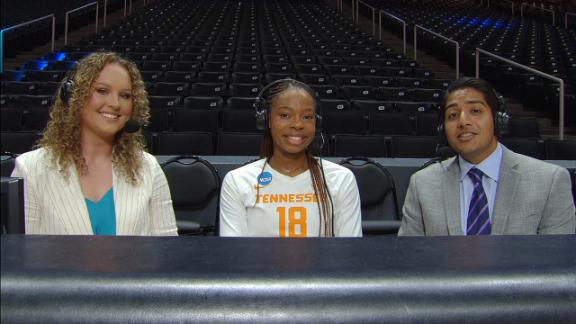 Hogs' Cartwright says NCAA tourney is 'dream come true'
Following a victory over SFA, Maggie Cartwright describes the surreal nature of hosting the NCAA Tournament and shouts out her fellow teammates on the back row.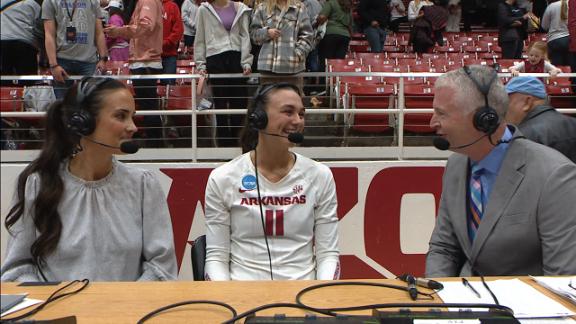 UK's Grome: Balanced offense earned second-round win
Emma Grome thanks fans for their unwavering support and explains 2-seed Kentucky's offensive approach in its sweep of Baylor in order to advance in the NCAA tourney.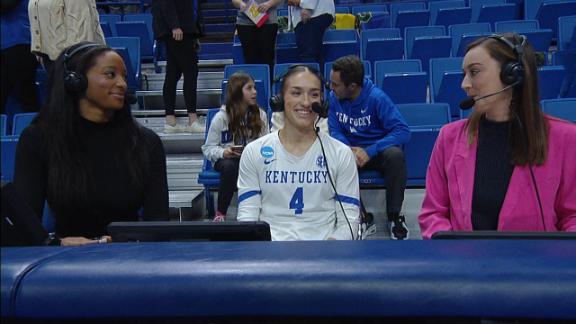 UK's DeLeye says first NCAA tourney is 'unbelieveable'
Brooklyn DeLeye expresses the feelings of her first NCAA tournament and credits the 2-seed Wildcats' spread offense for their first-round victory over Wofford.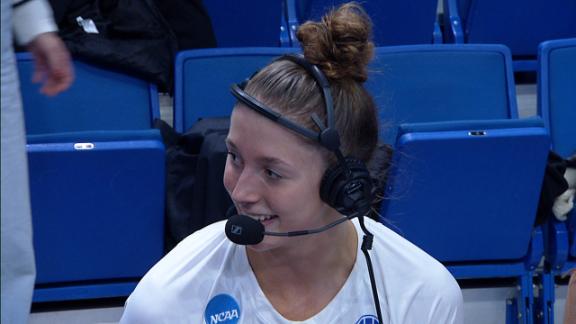 Kami Miner, Stanford prepared for NCAA volleyball tournament
Stanford setter Kami Miner discusses how her teammates make her job easier and preparing for the NCAA volleyball tournament.