NCAA MEN'S BASEBALL
COLLEGE BASEBALL
NCAA Men's Baseball
Dollander, Lipscomb talk about what makes UT special
Chase Dollander and Trey Lipscomb tell SEC Now why playing for No. 1 Tennessee is so unique after a 5-2 victory over LSU in the SEC Tournament.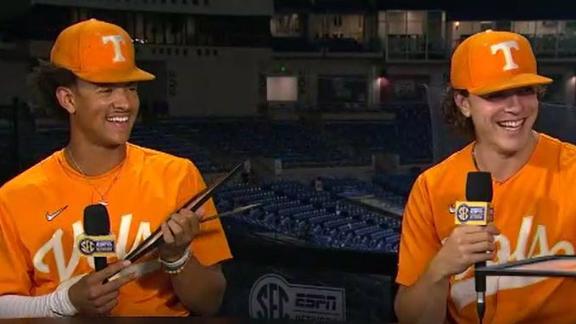 Megan Faraimo puts UCLA ahead with clutch single in the 6th
UCLA takes its first lead of the game against Duke with a clutch piece of hitting by Megan Faraimo.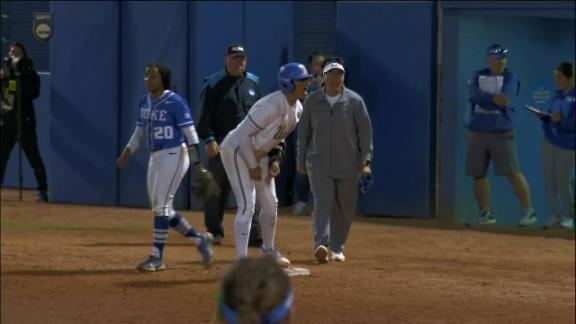 NCAA Men's Baseball
Ben Joyce brings the heat as college baseball's 'Volunteer Fireman'
Tennessee pitcher Ben Joyce has the hottest arm in college baseball with a fastball that tops out at 105 mph! Check out some of the hottest pitches from the Volunteer Fireman.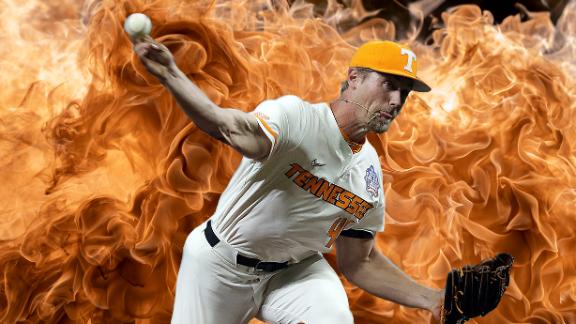 Northwestern goes ahead on sacrifice in 11th
Northwestern take a 4-3 lead in extra innings as Maeve Nelson is able to scramble home on the ground ball.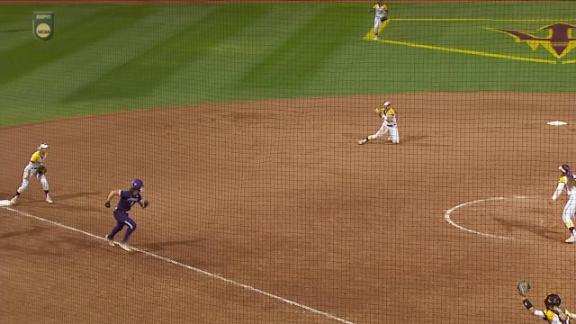 NCAA Men's Baseball
Adversity no stranger to Werner, Texas A&M
Trevor Werner tells SEC Now how the Aggies never doubted themselves throughout the season or in their 12-8 comeback SEC tourney win over Alabama.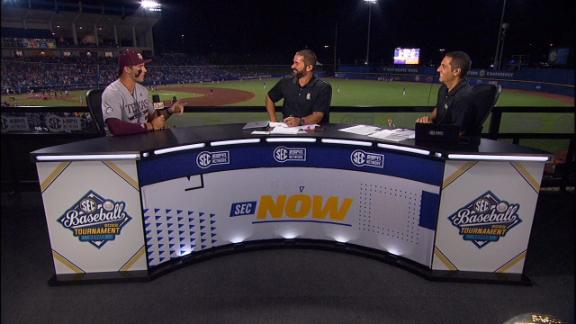 NCAA Men's Baseball
Texas A&M's Rock solid in pitch selection vs. Alabama
Dylan Rock describes the pitch he waited for after blasting a three-run homer in the fifth inning to lead the Texas A&M hit parade that washes out the Tide, 12-8.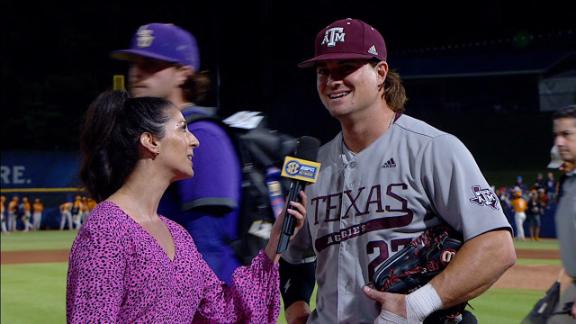 Madison Simon gives the Beavers a 3-0 lead with a HR
Madison Simon pokes one out to left for an Oregon State home run.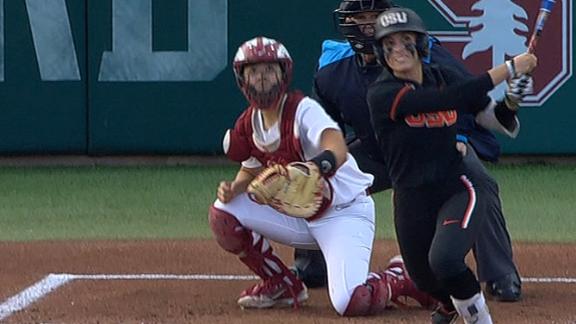 Karli Petty launches a HR to extend OKST's lead
Oklahoma State's Karli Petty sends a solo shot over the wall to take a 5-1 lead.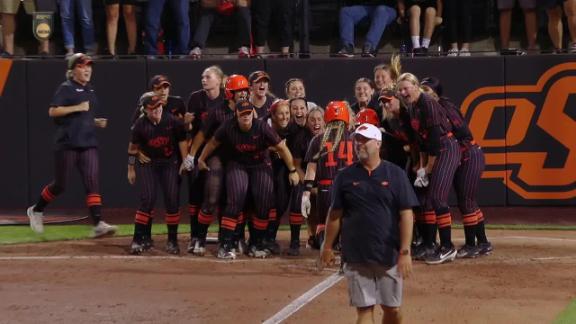 Mary Iakopo's double extends Texas' lead
Texas goes up 3-1 over Arkansas after Mary Iakopo's double to center.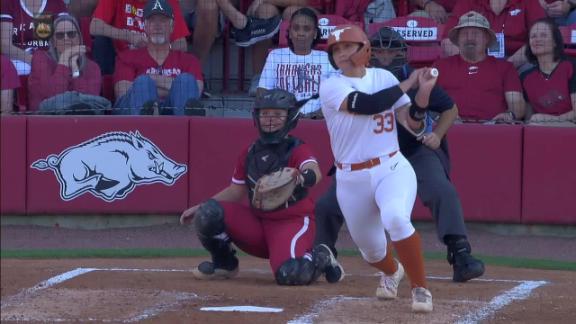 Texas hits back-to-back HRs to take lead over Arkansas
Katie Cimusz and Janae Jefferson go back-to-back to give the Longhorns a 2-1 lead.