NCAA MEN'S BASEBALL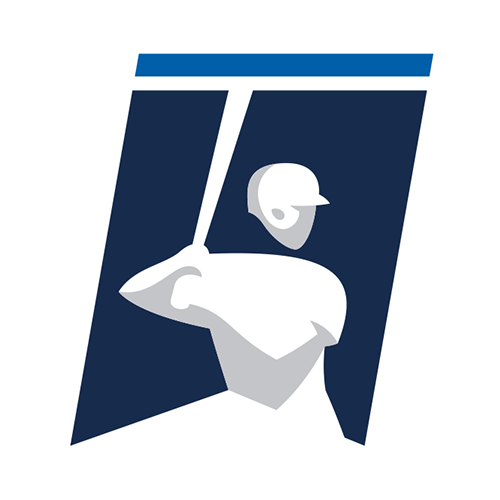 VANDERBILT WINS IN EXTRA INNINGS
Vanderbilt walks it off in the 12th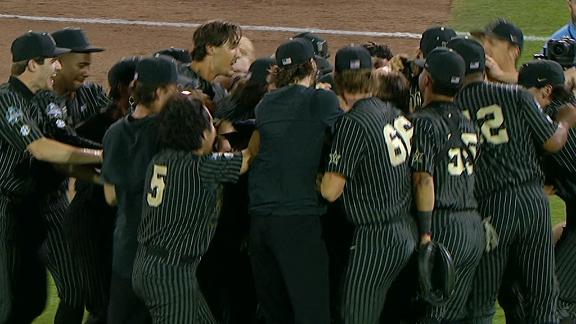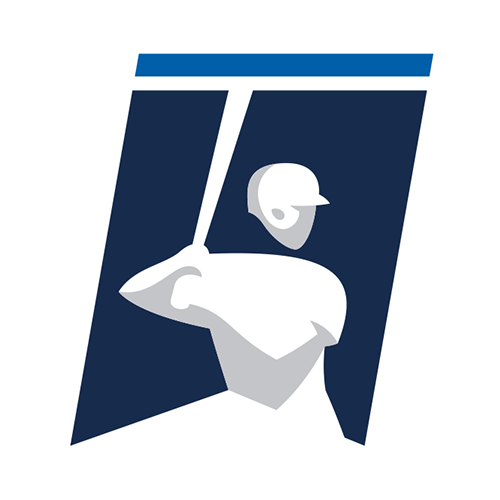 NC STATE WINS OPENER
Brown's solo shot extends NC State's lead over Stanford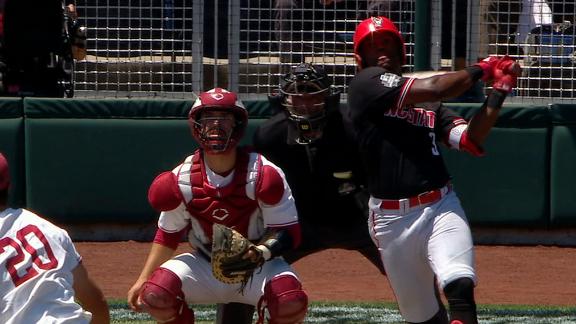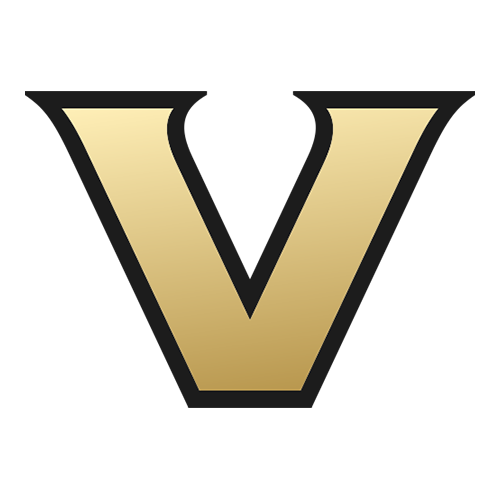 VANDY BASEBALL
COLLEGE WORLD SERIES
COLLEGE WORLD SERIES
'Omaha!' Peyton is hyped for Tennessee's trip to the College World Series
Mahala Norris wins women's 3000m steeplechase in photo finish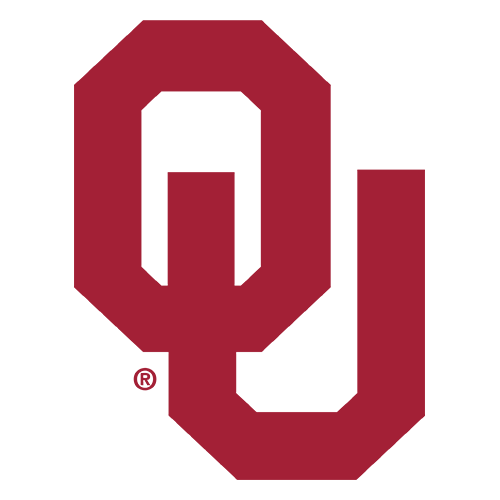 WOMEN'S COLLEGE WORLD SERIES
OKLAHOMA TOPS FSU
Oklahoma wins national championship behind early offensive showcase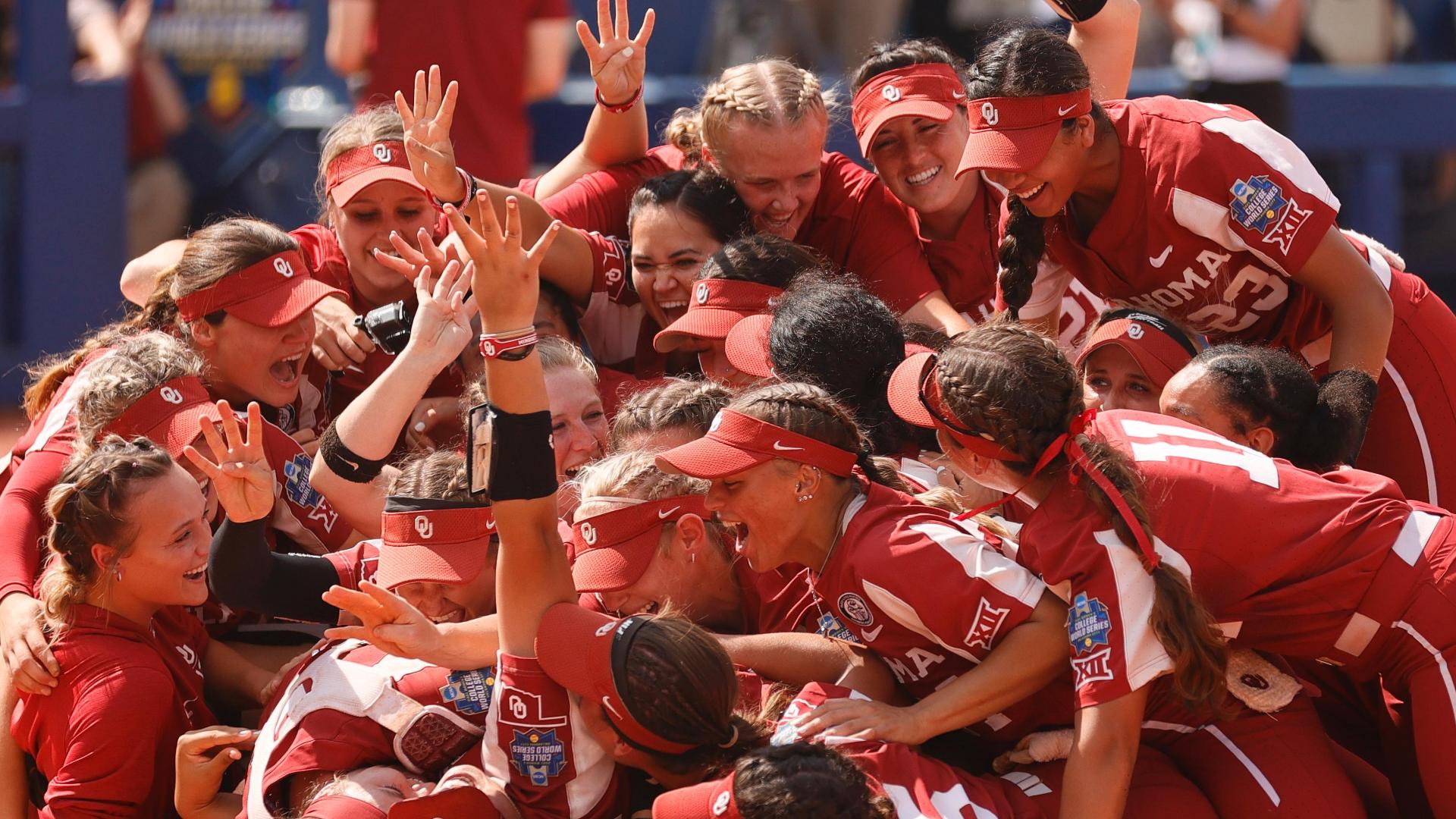 SPRING CHAMPIONSHIPS
NCAA
NCAA Men's Baseball
Walker cautions that No. 4 Vandy needs to stay on task
SEC Now analyst Todd Walker warns that while Vanderbilt is fine to celebrate its opening win in the College World Series, it must stay focused.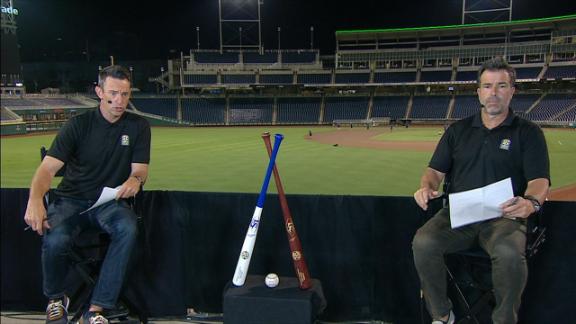 NCAA Men's Baseball
NCAA Men's Baseball
Young praises strikeout parade by Vandy pitchers
Vanderbilt's Carter Young shares that the 19 strikeouts, second-most in College World Series history, from his teammates was a key factor in the 7-6 win over Arizona.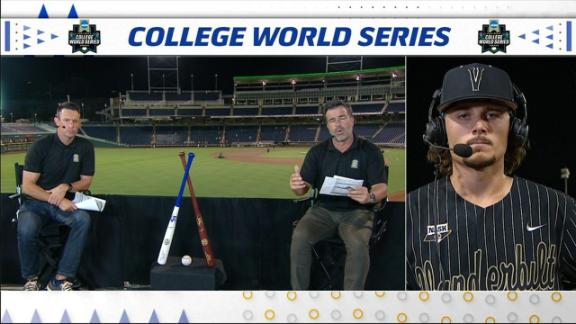 NCAA - Other
Vanderbilt walks it off in the 12th
Jayson Gonzalez sneaks a single up the middle bringing in the game-winning run for a 7-6 victory in the 12th inning.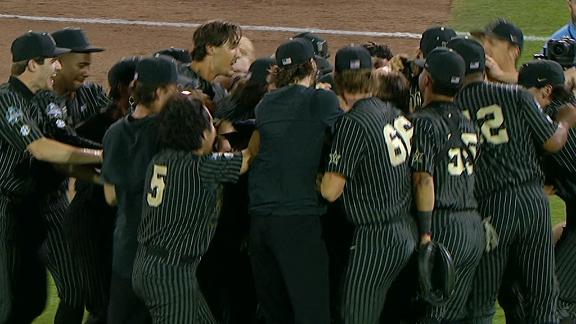 NCAA Men's Baseball

NCAA - Other
Vanderbilt takes the lead on Carter Young's HR
Vanderbilt takes their first lead of the game as Carter Young launches a home run into the right-center field stands.
NCAA Men's Baseball
Arizona's Holgate knocks Rocker out of the game with monster HR
Vanderbilt's right fielder doesn't even move as Ryan Holgate crushes one into the seats, giving Arizona the lead and knocking Kumar Rocker out of the game.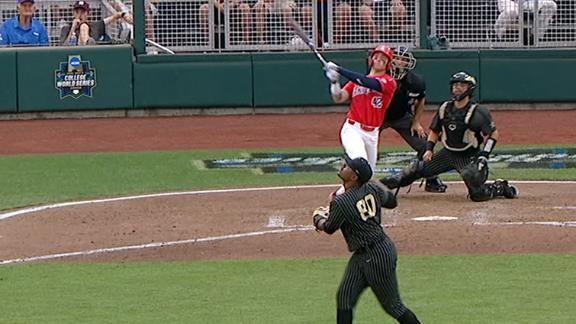 NCAA - Other
Rocker gets rocked for 3 runs in the first inning
Kumar Rocker struggles in the first inning as Arizona puts up three runs early.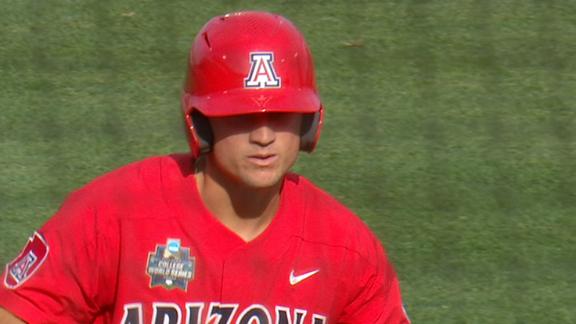 NCAA Men's Baseball
Brown's solo shot extends NC State's lead over Stanford
Devonte Brown blasts a solo home run to deep center field as NC State leads Stanford 4-0.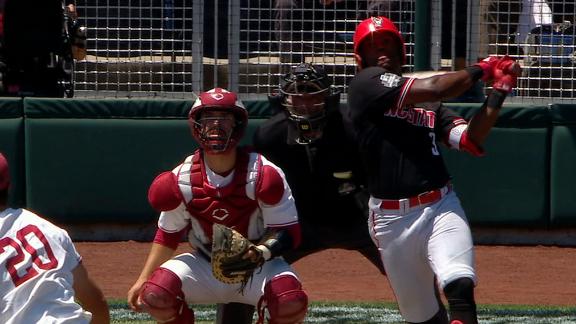 NCAA Men's Baseball
Jonny Butler cranks a 2-run shot to give NC State early lead
Jonny Butler blasts a home run to right as NC State now leads Stanford 2-0.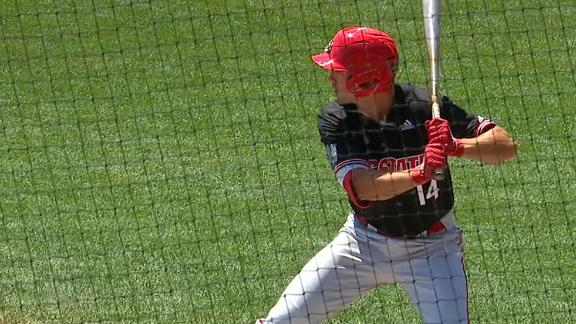 Streeter Lecka/Getty Images

Check out which teams won every men's and women's fall championship and where they stand in the current Capital One Cup standings.
Customise ESPN