Snowstorm doesn't stop college soccer game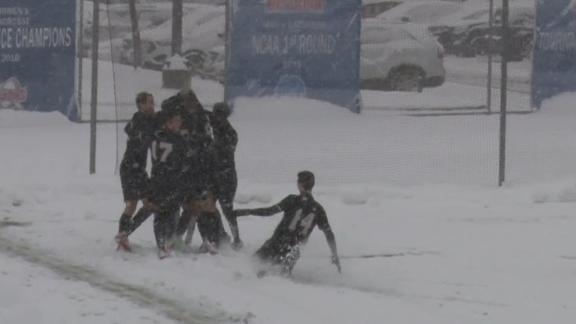 NCAA Men's Hockey
LSU upsets No. 25 Texas A&M
The Tigers defeat the Aggies in four sets to register their first win over a ranked opponent since 2014.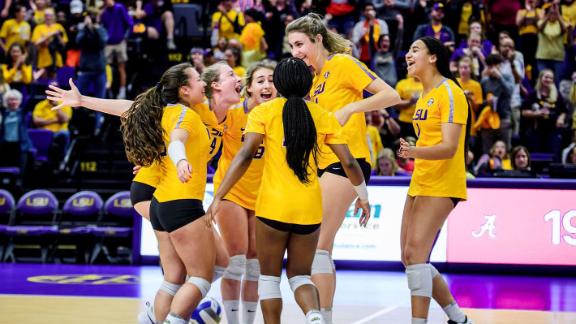 Omazic leads Tigers to victory
Tyanna Omazic credits her teammates for her success as Missouri gets a road win over Georgia 3-1.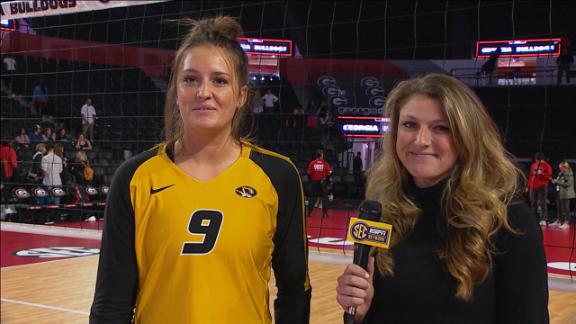 Wildcats work on spreading the love in win vs. Auburn
No. 18 Kentucky setter Madison Lilley explains her team has been working on making their offense hard to scout and spreading out the offensive attacks.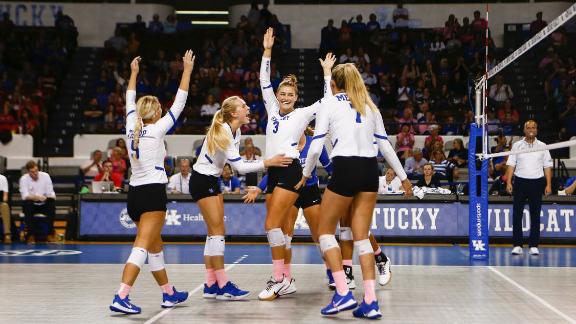 Andreno says Tennessee was ultra-focused in Bama win
Alyssa Andreno recalls why her team was able to sweep Alabama on the road.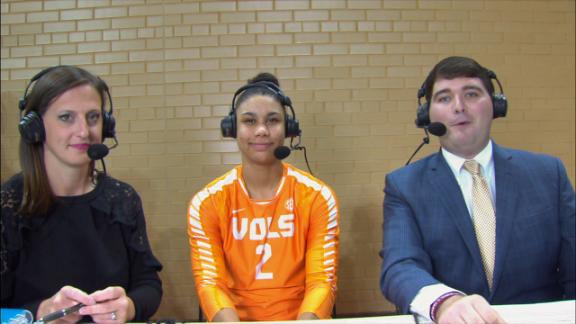 Krzeczowski: This was the end game
Senior goalkeeper Mikayla Krzeczowski and the Gamecocks win the SEC Championship and plan to carry that momentum into the NCAA Tournament.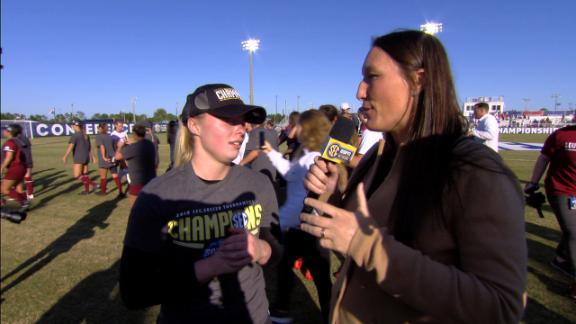 No. 12 Florida sweeps Mississippi State
Gators' Thayer Hall and Lauren Dooley are huge offensive threats against the Bulldogs, tallying a combined 22 kills.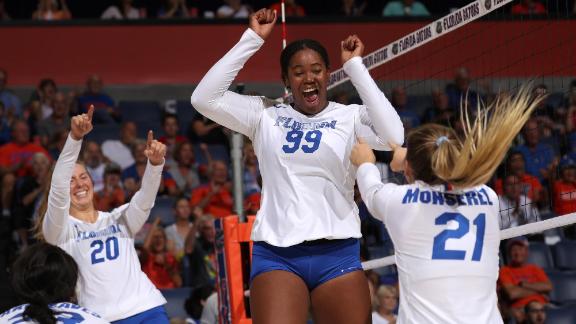 South Carolina wins SEC Soccer Championship
The Gamecocks take down the top-seeded Razorbacks 1-0 in the SEC Soccer Championship.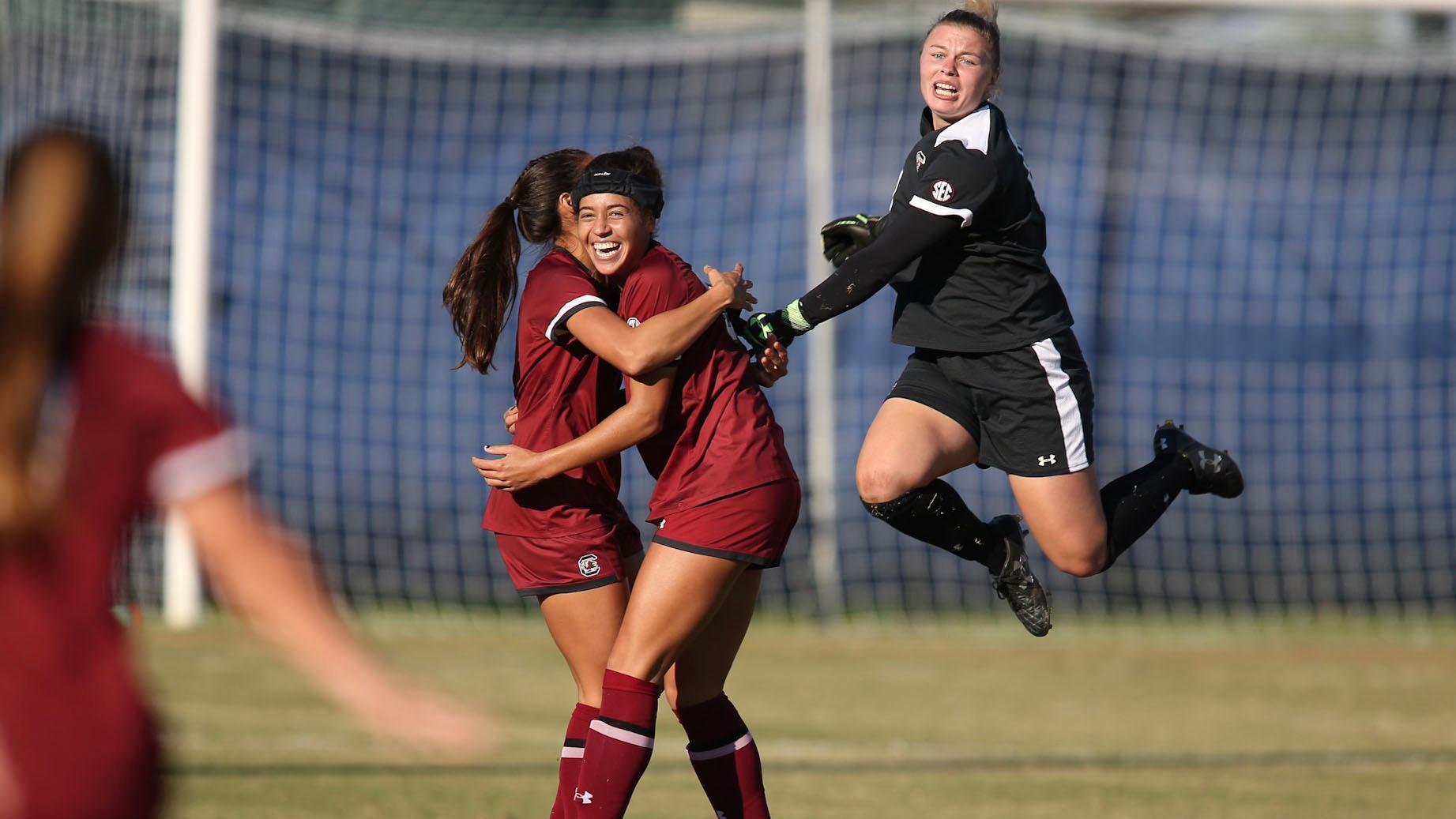 NCAA Men's Hockey
Army veteran makes surprise return at Union hockey game
Hockey fans share a heartfelt moment as Army Lt. Col. Kevin Ferreira surprises his family with his return at the St. Lawrence vs. Union hockey game.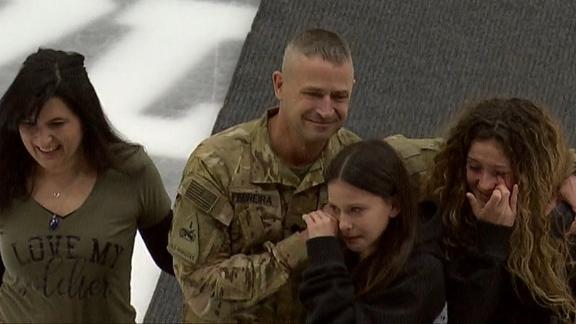 Crimson Tide's Brown recognizes former teacher
Alabama outfielder Elissa Brown praises her Elmore County High School teacher, Rosa Stokes, for teaching her something new every day.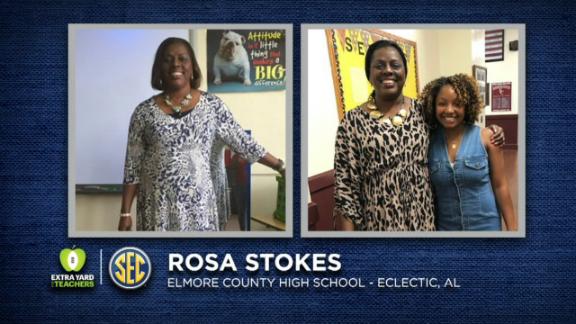 Gamecocks sweep Hail State
Mikayla Shields leads South Carolina with 15 kills in a 3-0 victory over Mississippi State.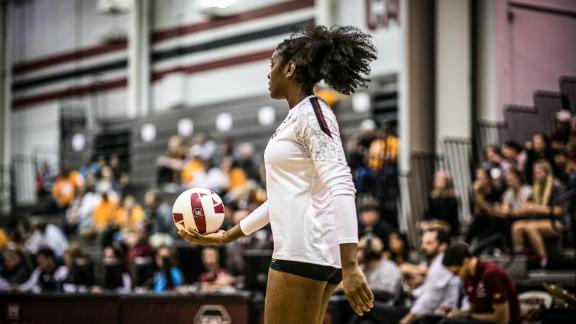 Aggies' winning streak grows to six
No. 25 Texas A&M improves its win streak to six games as they sweep Arkansas.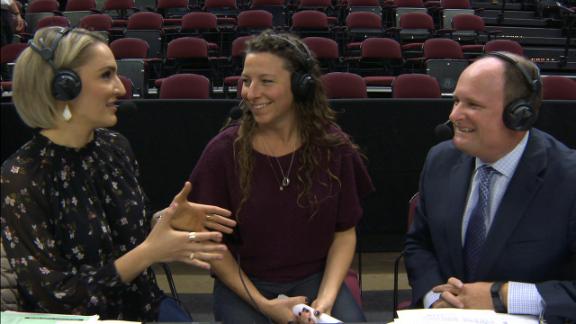 Kentucky avenges early-season upset vs. Georgia
Outside hitter Leah Edmond's 22 kills in the Georgia match is a perfect example of why she is an all-time leader in kills for Kentucky.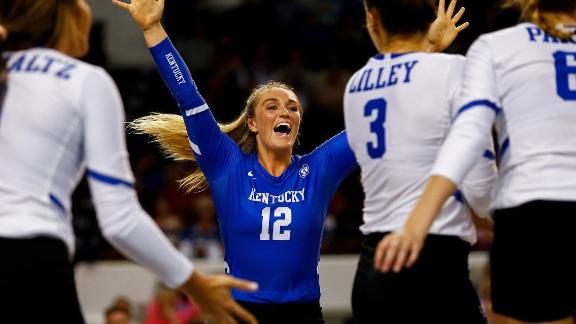 No. 18 Wildcats hand Georgia its first loss at home
Kentucky outside hitter Leah Edmond explains the importance of her team staying mentally tough on the road as they finish up the season.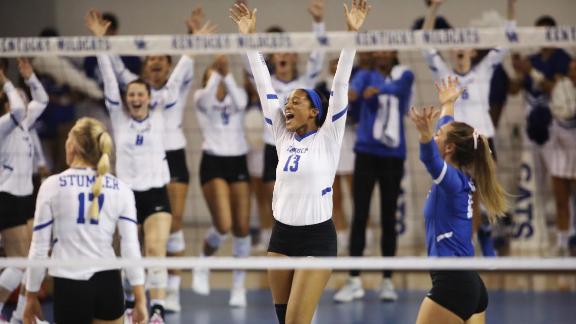 Gamecocks upset Commodores, advance to SEC title game
3-seed South Carolina holds 2-seed Vanderbilt scoreless, lifting the Gamecocks to a 2-0 win.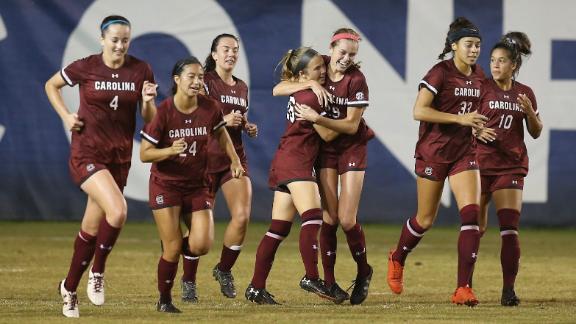 United States NCAA Women's Soccer
Zullo: We're all dangerous
South Carolina's Luciana Zullo conveys her confidence in the Gamecocks as they prepare to face Arkansas.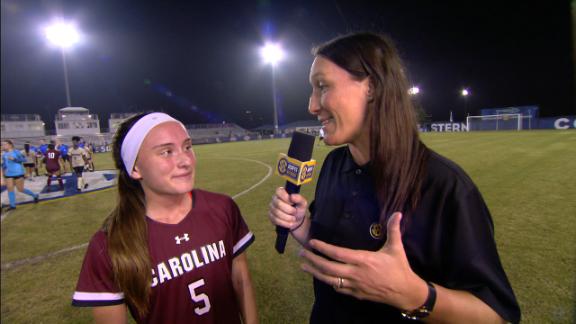 Lund is ready to prove doubters wrong
Arkansas senior goalkeeper Katie Lund records eight saves in a semifinal win over Florida and she's ready to prove everyone wrong that doubted the Razorbacks.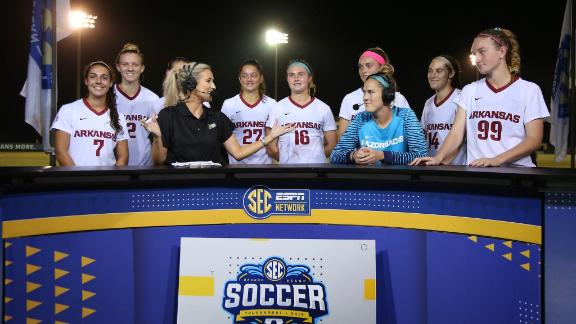 Streeter Lecka/Getty Images

Check out which teams won every men's and women's fall championship and where they stand in the current Capital One Cup standings.
Customise ESPN