The 2023 AFL Draft has resulted in 64 players having their football dreams realised, with bolters, sliders, and plenty of live trades headlining a frantic two nights.
Of the 64-strong cohort, 33 hail from Victoria, 11 from Western Australia, and seven from South Australia. Tasmania lays claim to four draftees, including a history-making two inside the top 10. Seven northern academy graduates were selected, while the remaining two are best mates Connor O'Sullivan and Phoenix Gothard, from Albury, who provided the highlight of the draft with their celebrations on the first night.
ESPN's draft grades have been made based on the club's picks entering the draft, plus live trade opportunities. These are the winners and losers from the biggest two nights of the year for AFL recruiters.
Every club features, so jump ahead to your team below (desktop only).
Crows | Lions | Blues | Magpies | Bombers | Dockers | Cats | Suns | Giants | Hawks | Demons | Roos | Power | Tigers | Saints | Swans | Eagles | Bulldogs
---

Adelaide
Pre-draft picks: 10,14, 20
Players drafted: Dan Curtin (pick 8), Charlie Edwards (21), Oscar Ryan (27)
Adelaide won the Curtin sweepstakes, and didn't give up a whole heap to do so with a swap of first-rounders and a future second-rounder getting the job done with GWS. It's a brilliant result for the Crows, who lost Tom Doedee in free agency and still have Nick Murray returning from an ACL tear. Curtin has great skill and aerial prowess at 197cm, and has shown an ability up forward and through the midfield in his junior career. Bendigo bolter Charlie Edwards adds size and speed to the Crows' midfield, while they rounded out their haul with Bushranger Oscar Ryan who was the biggest surprise of the first night; he brings plenty of energy off halfback.
Grade: A-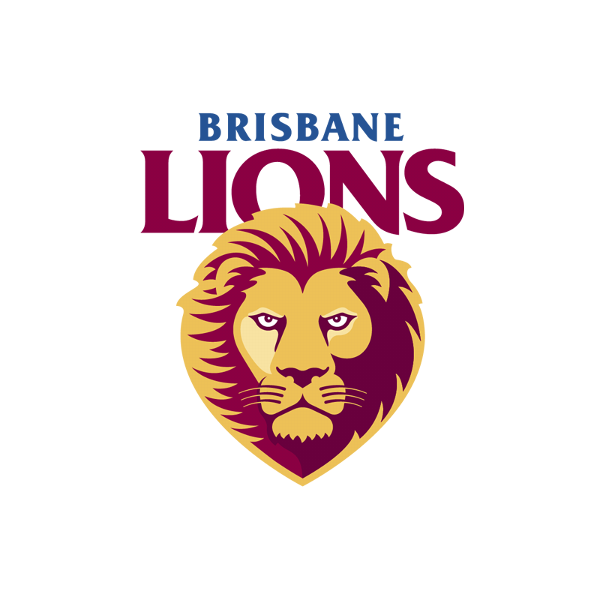 Brisbane
Pre-draft picks: 30, 39, 51, 54, 65
Players drafted: Logan Morris (31), Luke Lloyd (42), Zane Zakostelsky (51), Reece Torrent (64)
The Lions waited in the wings on night one after trading their first-rounder for Josh Dunkley last year, but wasted no time on Tuesday after trading up with the Suns. They moved up to grab Logan Morris, a hard-working forward at 192cm. His strengths are his work rate, clean hands and brilliant set shot routine. Luke Lloyd is a similar size and is an ultra-smart forward, while Zane Zakostelsky is one of the best athletes in the pool at 196cm. He was best afield in a Colts premiership with Claremont in the ruck, but should settle down back at the next level. The Lions rounded the second night out with WA midfielder Reece Torrent who offers some power in stoppages.
Grade: B
Carlton
Pre-draft picks: 22, 28, 68
Players drafted: Ashton Moir (29), Billy Wilson (34)
After making a preliminary final, the Blues took a flyer on the upside of supremely talented South Australian Ashton Moir. The 189cm forward boasts elite agility and skill, able to kick 50m off either foot and make defenders look silly with his evasiveness. Moir was a top five prospect coming into the season but struggled with a hip injury across his campaign. Early on night two they opted for speed in the form of Billy Wilson, a lightning-quick outside midfielder that will bring exuberance to the Blues' midfield group across preseason.
Grade: B
Collingwood
Pre-draft picks: 19, 33, 72, 80, 84
Players drafted: Harry DeMattia (26), Tew Jiath (37)
Collingwood plays a fast-paced brand of footy, and once again prioritised run in the draft. Not many offer that speed as much as DeMattia, who the Pies will be thrilled to have fallen to them at 26. The Stingrays co-captain has burst from congestion as an on-baller, but may settle as a powerful halfback early in his career where he's done defensive jobs including shutting down Nick Watson in the National Championships. The Pies followed him up with more running power in the form of Hawks NGA graduate Tew Jiath, the younger brother of Changkuoth. Jiath's defensive instincts and recovery is brilliant, and his 187cm height plus springy leap allows him to play taller if needed.
Grade: A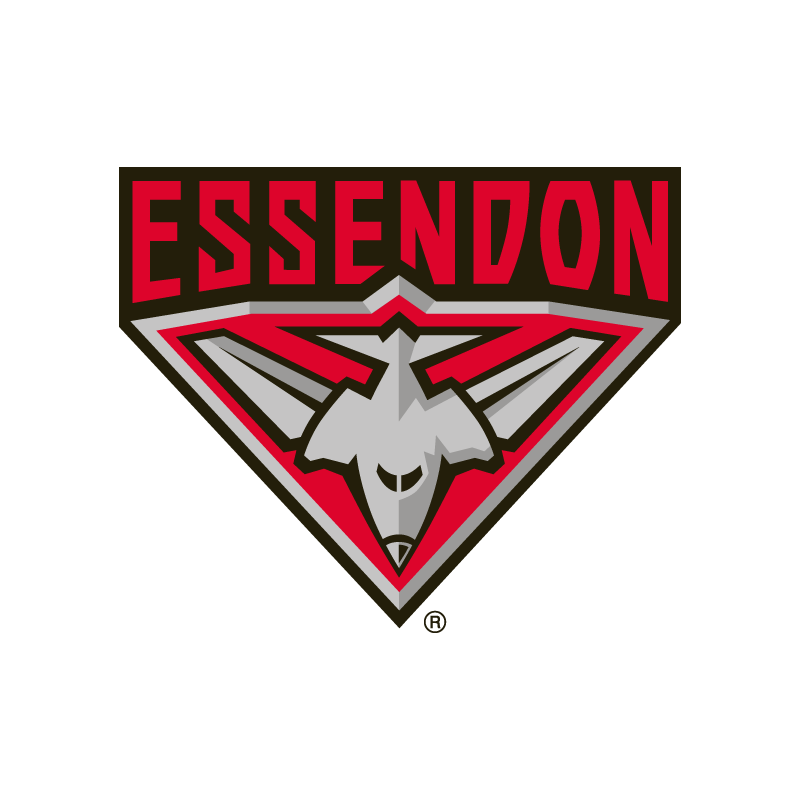 Essendon
Pre-draft picks: 9, 31, 35
Players drafted: Nate Caddy (10), Luamon Lual (39), Archie Roberts (54)
Essendon was part of a half-dozen clubs looking to trade up and snare key defender Dan Curtin, and then went back at the very next pick with an eye towards power forward Nate Caddy. They got the deal done with Geelong, swapping 11 and 31 for 10, and in doing so pipped West Coast for the selection. Caddy is the perfect pairing to Peter Wright, a mobile 193cm forward with aerial prowess and aggression at ground level. The Dons grabbed Dogs NGA defender Luamon Lual at 39, and took the opportunity to trade back into the draft with their future fourth and take the sliding Archie Roberts with 54. In Lual and Roberts, the Bombers have added scintillating speed and dare to a defensive group that needed more spark.
Grade: A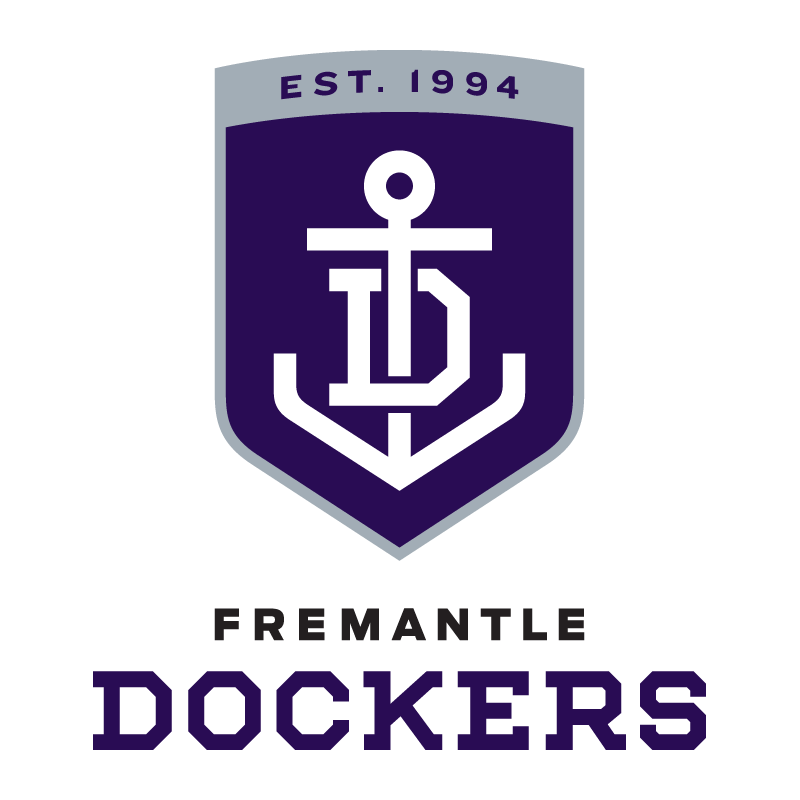 Fremantle
Pre-draft picks: 34, 46, 60, 63, 74
Players drafted: Cooper Simpson (35), Ollie Murphy (41), Jack Delean (60)
Fremantle bided their time on night one after dealing their first-rounder for Luke Jackson last year, but wasted no time in trading up on night two with their future third-rounder to Richmond. With 35 they grabbed explosive midfielder Cooper Simpson, who has elite speed and ability to get his hands free in congestion. Slider Ollie Murphy was a surprise to still be available at 41, and the Vic Metro MVP adds key defensive depth at 198cm. Finally, South Australian small forward Jack Delean kicked goals for fun all season and will give Fremantle immediate selection pressure with his forward 50 craft.
Grade: A-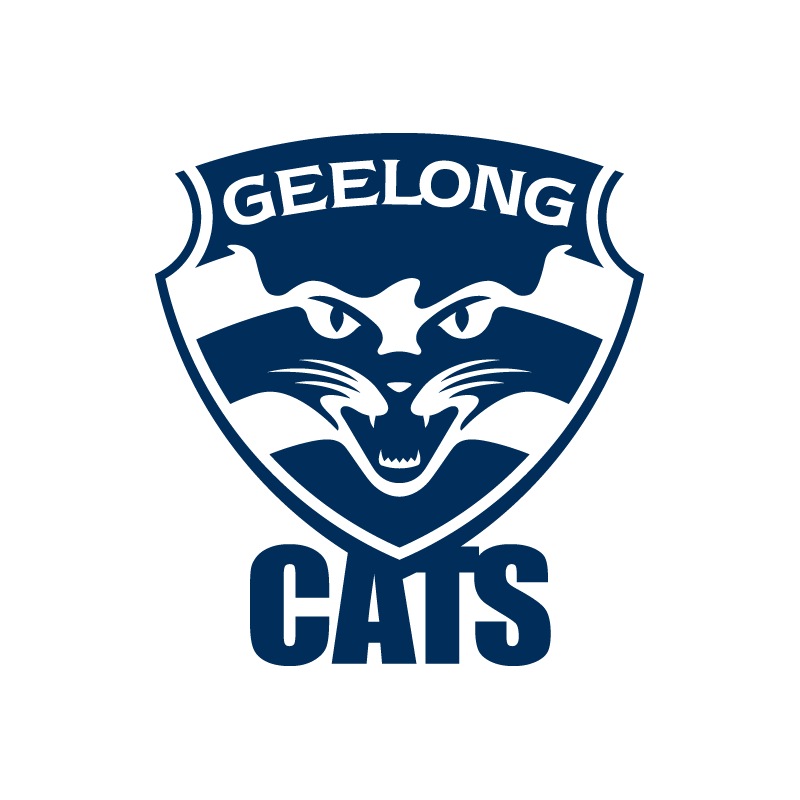 Geelong
Pre-draft picks: 8, 25, 70, 75, 79, 81, 85
Players drafted: Connor O'Sullivan (11), Mitch Edwards (32), Shaun Mannagh (36), George Stevens (58), Ollie Wiltshire (61), Lawson Humphries (63)
The Cats were big players on both nights, taking a draft-high six selections including three mature-agers. They got pick 31 off the Bombers to slide back one selection, and still got their man in developed key back Connor O'Sullivan. The Albury product stands at 198cm and has the aerobic capacity to play as a forward or even through the midfield, but was drafted for his elite intercepting ability behind the ball. Mitch Edwards adds competition through the ruck; he stands 207cm, has soft hands in his tapwork and can take big contested marks. Shaun Mannagh kicked six goals in the VFL Grand Final and realised his AFL dream with the Cats, where he'll add speed and craft in the forward line. They then pounced on slider George Stevens, who enjoyed 29 disposals in their VFL side during the year as a hulking on-baller with a lovely kick, before taking Ollie Wiltshire in the next great local footy story. The Barwon Heads product has been playing as a forward under the nose of Cats legend Matthew Scarlett all year. Finally, the Cats rounded out their haul with Indigenous talent Lawson Humphries, who dazzled at times with Swan Districts as a 20-year-old. In O'Sullivan, Stevens and Mannagh, Geelong may have three new best-22 players as early as Round 1.
Grade: B+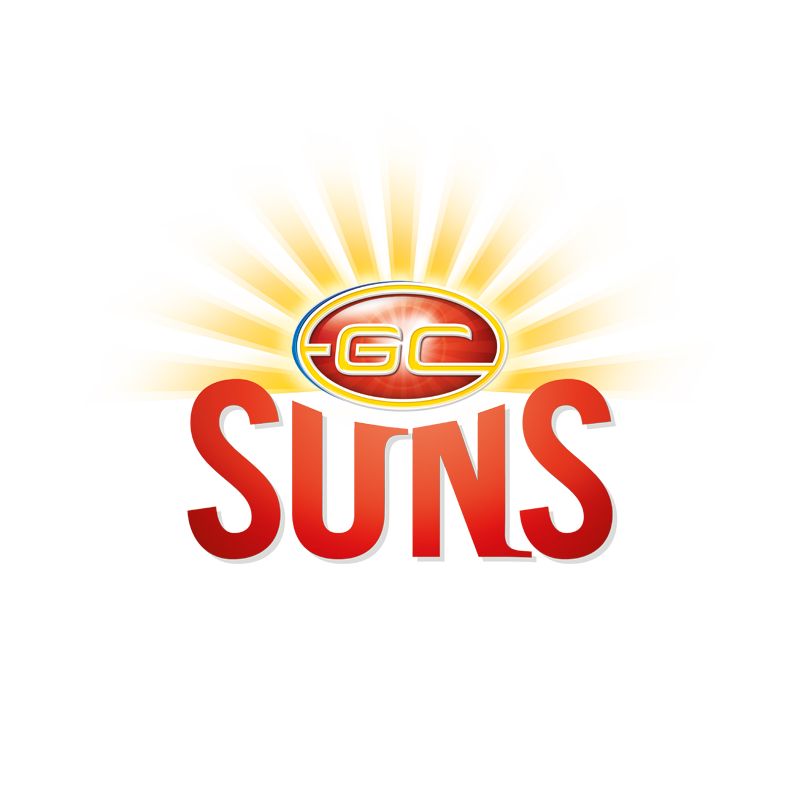 Gold Coast
Pre-draft picks: 24, 26, 27, 32, 36, 38
Players drafted: Jed Walter (2), Ethan Read (9), Jake Rogers (14), Will Graham (26)
The Suns have been preparing for this haul of academy prospects for two years now. They traded out of last year's draft to accumulate points and did so again in this year's trade period before making three deals on draft night to avoid going into a points deficit. It worked out perfectly, with Gold Coast picking up four first-round prospects in the best draft haul since their inception. Jed Walter is Harley Reid's closest competition at the top, a key forward with straight line speed and power in the air. Ethan Read is a unicorn at 202cm, playing in the ruck but also running a sub-six minute 2km. Jake Rogers is a pocket rocket through the midfield with great defensive pressure, while Will Graham is the athletic on-baller with power and aggression. It's a group of players that sets the Suns up for the next 15 years.
Grade: A+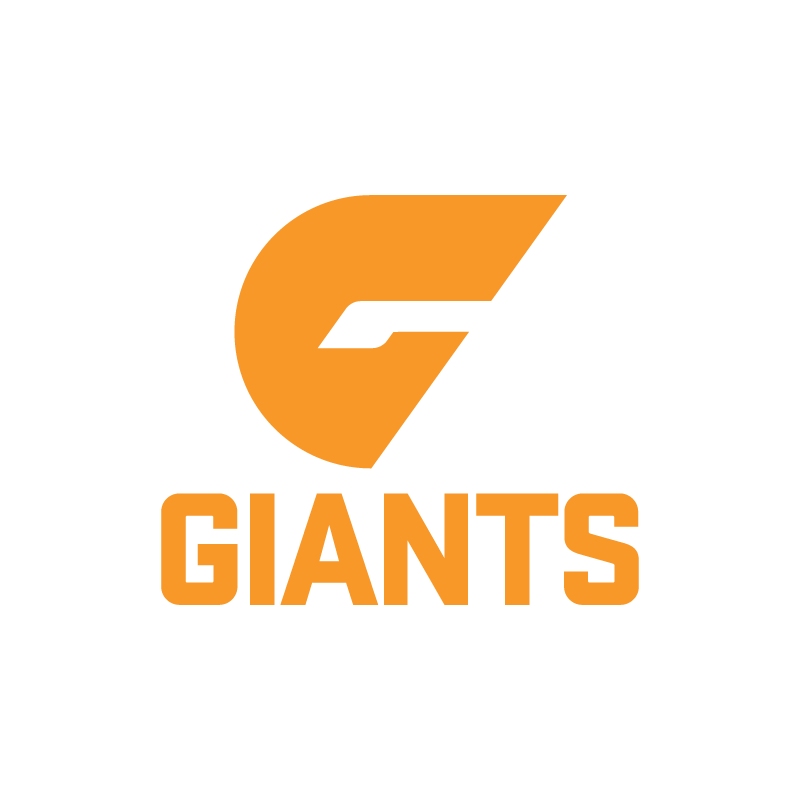 GWS
Pre-draft picks: 7, 16, 43, 59, 71
Players drafted: Phoenix Gothard (12), James Leake (17), Joe Fonti (44), Harvey Thomas (59)
Pick 7 was built as the biggest pick of the first round, with a flow-on of the Giants' decision to affect every club. GWS made the huge call to turn down West Coast's future first selection and instead shift back while grabbing a future second-rounder off the Crows. They then targeted Albury goalsneak Phoenix Gothard -- whose reaction to being drafted provided the highlight of the night -- and traded up one spot to grab Tasmanian utility James Leake. Gothard was a shock for many to see taken that high, but Leake's mini slide was a welcome result for the Giants. Dashing halfback Joe Fonti was targeted on the second night, before the club grabbed academy small forward Harvey Thomas with their final selection, a smart ball-user with high-impact per disposal. GWS has best-22 competition in Gothard and Leake, but may have foregone pick 1 in the 2024 draft to do so.
Grade: D+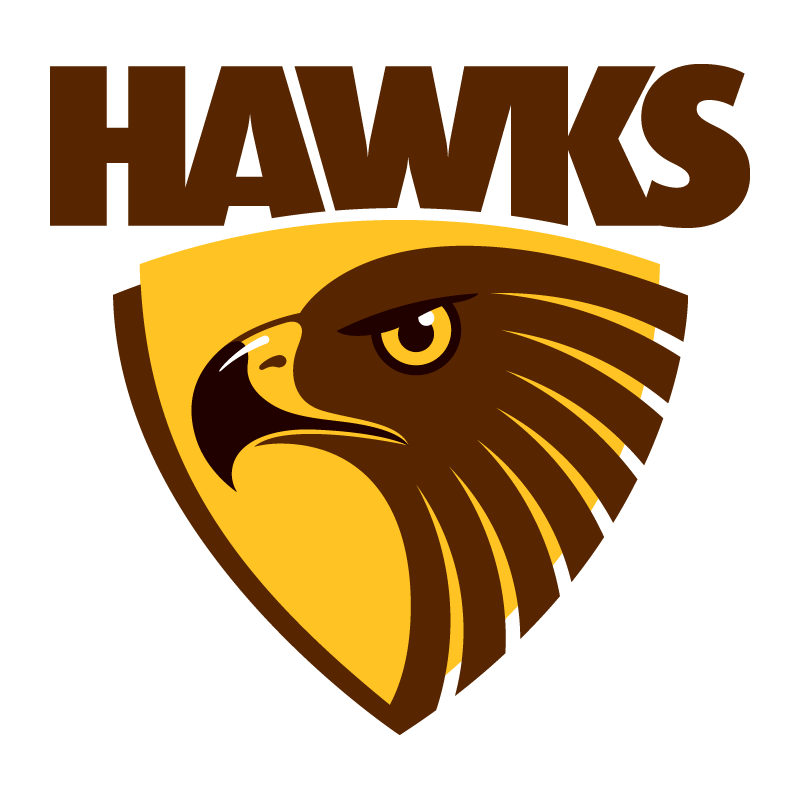 Hawthorn
Pre-draft picks: 4, 44, 47, 49, 61, 62
Players drafted: Nick Watson (5), Will McCabe (19), Bodie Ryan (46), Calsher Dear (56)
Nick Watson becomes The Wizard of Waverley Park. The goal nous and electricity he provides in the forward line is unmatched, kicking 70 goals across all competitions this season. They opted against Dan Curtin in a big decision at the top, instead choosing to pair Watson with prized recruit Jack Ginnivan. The Hawks were happy that Will McCabe -- an athletic father-son defender -- was bid on at 19, meaning they had a pick in the 40s after bids. With that they grabbed SA halfback Bodie Ryan, who's a spitting image of cousin Jakob at the Pies and plays with similarly infectious energy. With their final selection, the Hawks took father-son key forward Calsher Dear, son of the late, great Paul.
Grade: B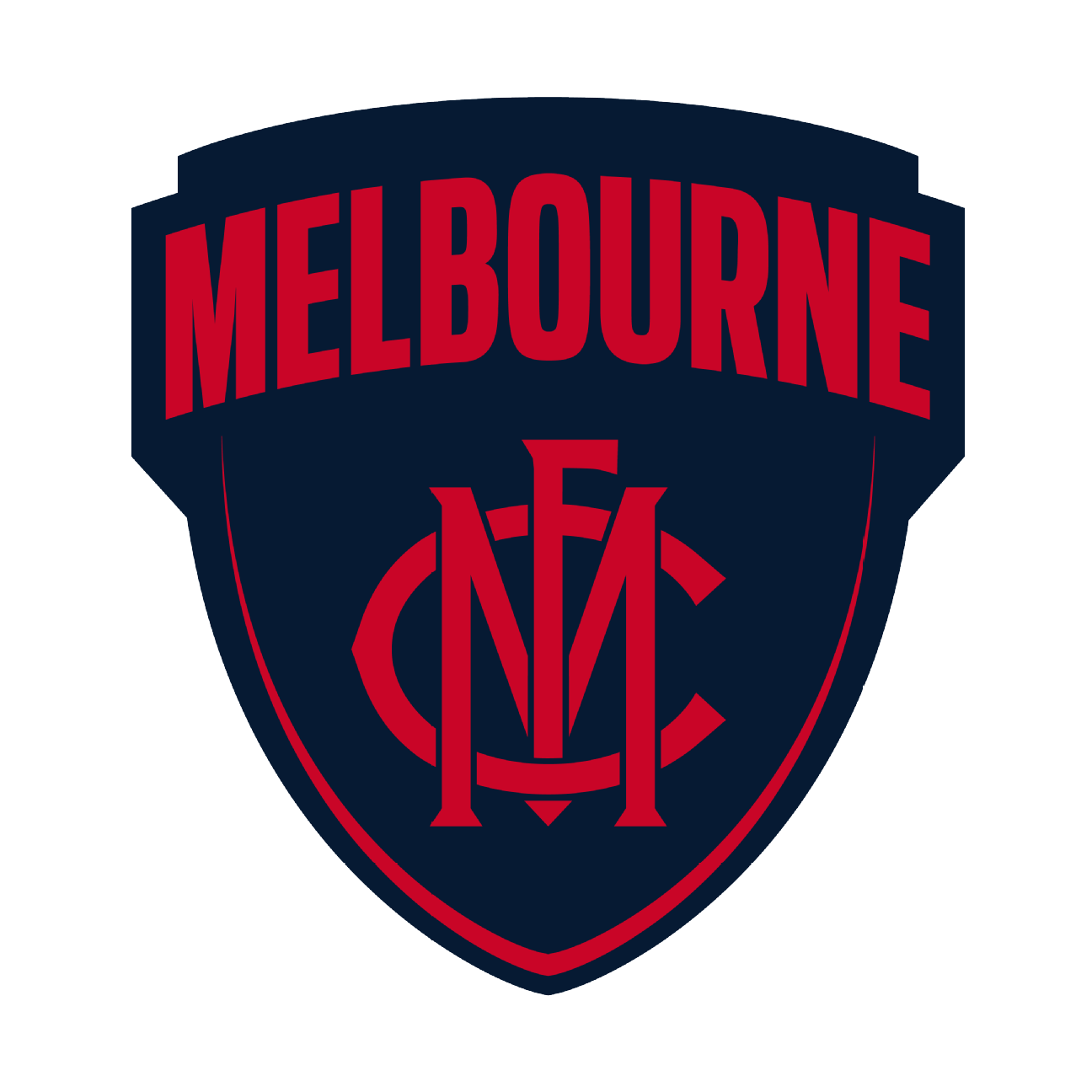 Melbourne
Pre-draft picks: 6, 11, 42, 78
Players drafted: Caleb Windsor (7), Koltyn Tholstrup (13)
The Demons were heavily linked to Windsor and Tholstrup heading into night one, and pulled no surprises in their selections. They passed on key defender Dan Curtin to pick up the speedy wingman, with Windsor set to run up and down the MCG wings for the Dees. Tholstrup is a big-bodied medium forward out of Esperance, WA, who brings high character and high chances of a cult hero following within the year. The Dees turned down West Coast's future first-rounder to secure Windsor, which could have netted them pick 1 next year. Father-son midfielder Kynan Brown will be picked up via the rookie draft.
Grade: C-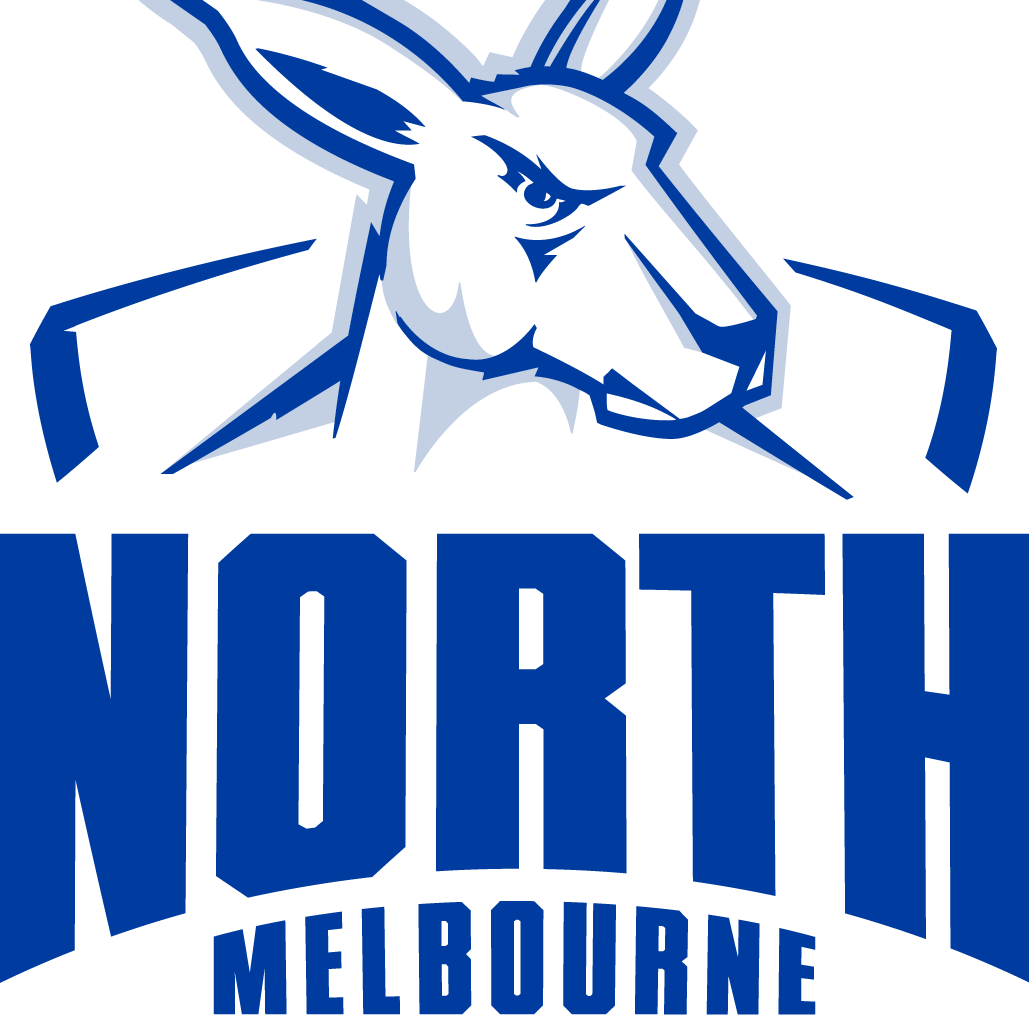 North Melbourne
Pre-draft picks: 2, 3, 15, 17, 18, 57
Players drafted: Colby McKercher (2), Zane Duursma (4), Taylor Goad (20), Wil Dawson (22), Riley Hardeman (23)
North didn't surprise in the top three, taking midfield maestro Colby McKercher and dynamic forward Zane Duursma, with a bid on Jed Walter splitting the pair. They grabbed best available, then looked at needs with their three later first-rounders. Taylor Goad offers incredible upside as a 206cm ruckman with elite speed (and they nabbed him one spot ahead of the keen Crows), Wil Dawson will take time but projects to become a reliable key defender, while Riley Hardeman gives the Roos leadership and bounce out of defence. North did brilliantly to address list needs while still getting elite talent through the door.
Grade: A
Port Adelaide
Pre-draft picks: 69, 83, 87
Players drafted: Tom Anastasopoulos (48), Lachie Charleson (52), Will Lorenz (57)
Port emptied their draft hand to get the likes of Esava Ratugolea through the door in the trade period, but got to work late in the piece. They targeted small forwards, with Falcons goal sneak Tom Anastopoulos and tackling machine Lachie Charleson adding competition through that area. With their third pick they grabbed classy midfielder Will Lorenz, who fell down draft boards this year but has a silky smooth game on the outside of stoppages.
Grade: C+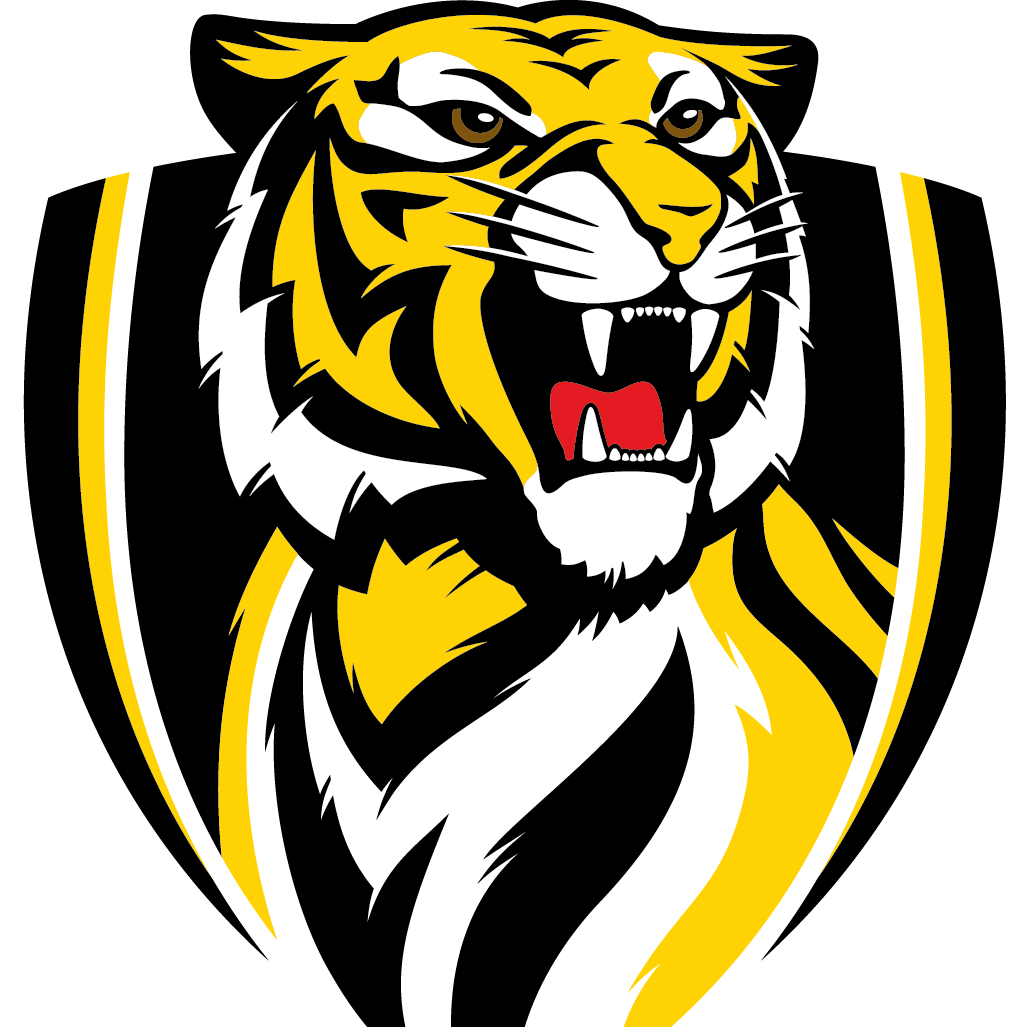 Richmond
Pre-draft picks: 29, 41, 64, 66
Players drafted: Kane McAuliffe (40), Liam Fawcett (43)
The Tigers had a bare shelf of picks after bringing in Tim Taranto and Jacob Hopper last year, then traded back twice to bring in future selections as well. At 40 they took the upside of Kane McAuliffe, a powerful athlete who brings explosiveness through the midfield. The SA on-baller tested well at the combine in the speed and agility areas. The Tigers then grabbed key forward Liam Fawcett, who is one of the better set shots in this year's draft pool.
Grade: C-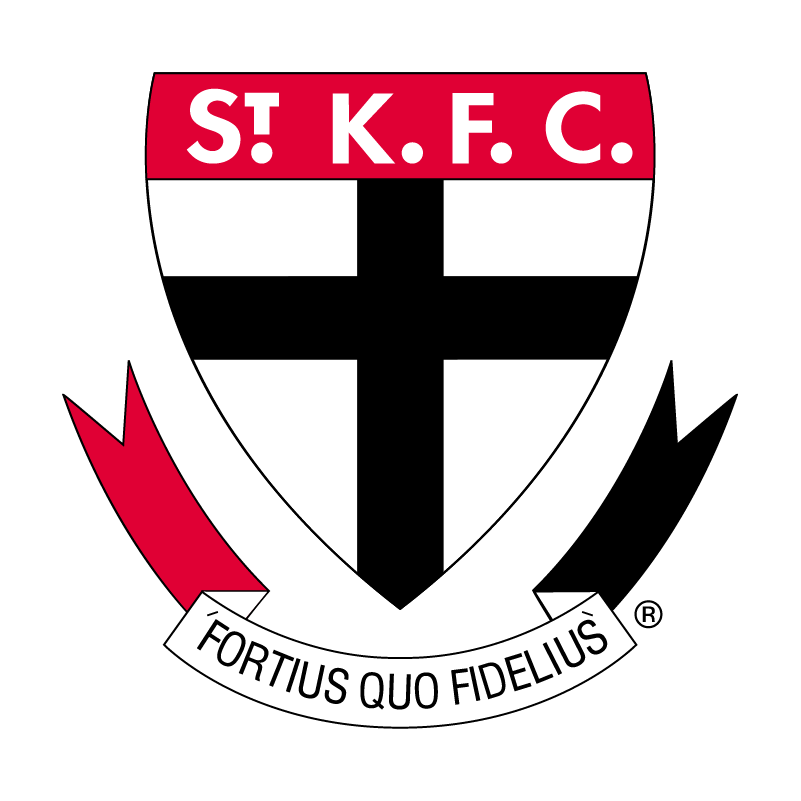 St Kilda
Pre-draft picks: 13, 21, 40, 77, 82, 86
Players drafted: Darcy Wilson (17), Lance Collard (28), Angus Hastie (33), Hugo Garcia (50), Arie Schoenmaker (62)
It's a group of players taken with upside in mind, and the Saints will be thrilled to have pulled off selections for sliders in this year's pool. St Kilda traded back one selection and banked a future second-rounder on night one before taking hard-running wingman Darcy Wilson. The Bushranger loves a chase down tackle and kicks a lot of goals, suiting Ross Lyon's run-and-gun system to a tee. The Saints then brought in small forward Lance Collard who offers one of the highest ceilings in the class. He's a smooth-mover who kicked 10 goals in his final two games in the WAFL Colts, bringing elite goal nous to go with dynamism with ball in hand. Collard blitzed the combine's speed and agility tests, and on the field offers shades of Shai Bolton, but some clubs had doubts on his willingness to move interstate. Speedy Falcons halfback Angus Hastie was the choice in the second round, while the athletic profile and clean hands of Hugo Garcia appealed as a point of difference on-baller to develop. Finally, Arie Schoenmaker could prove the steal of the draft at pick 62. The Tasmanian has one of the best kicks to come through the draft in recent years and ended the season on fire for the Devils. The Saints could look back on this bold haul of high-upside prospects as the catalyst for something special.
Grade: A+
Sydney
Pre-draft picks: 12, 45, 55, 76
Players drafted: Will Green (16), Caiden Cleary (24), Patrick Snell (53)
The Swans were linked to, and picked, ruckman Will Green with their first selection. The Knights big man has clean hands and plays with aggression in the middle of the ground, plus offers a solid athletic base to develop into the Swans' long-term ruckman in due course. They matched a bid on their star academy midfielder Caiden Cleary, who may be the best tackler in this draft class, and in the second round grabbed Lions academy graduate Patrick Snell. The 194cm defender impressed on a range of forwards for the Allies, but will take time to develop a rounded offensive game.
Grade: C
West Coast
Pre-draft picks: 1, 23, 37, 58, 73
Players drafted: Harley Reid (1), Archer Reid (30), Clay Hall (38), Harvey Johnston (49)
The Eagles walked away with the best player in the pool, and Harley is set to become the Prince of Perth. Reid's incredible power and aggression makes him a match-up nightmare wherever he starts on the ground, and his on-ball clearance work came on in leaps and bounds this season. The Eagles followed it up with the upside of tall forward Archer Reid (no relation) who, at 203cm, will develop into an exciting goal-kicker with his aerobic base and neat foot skills. WA midfield bull Clay Hall was a great choice at 38 to add depth to the engine room, while Harvey Johnston is a powerful forward-half midfielder that loves to take the game on with ball in hand. It could have been so much more for the Eagles with multiple clubs knocking back offers for their future first-round selection, with premier WA prospect Dan Curtin instead heading to Adelaide.
Grade: B+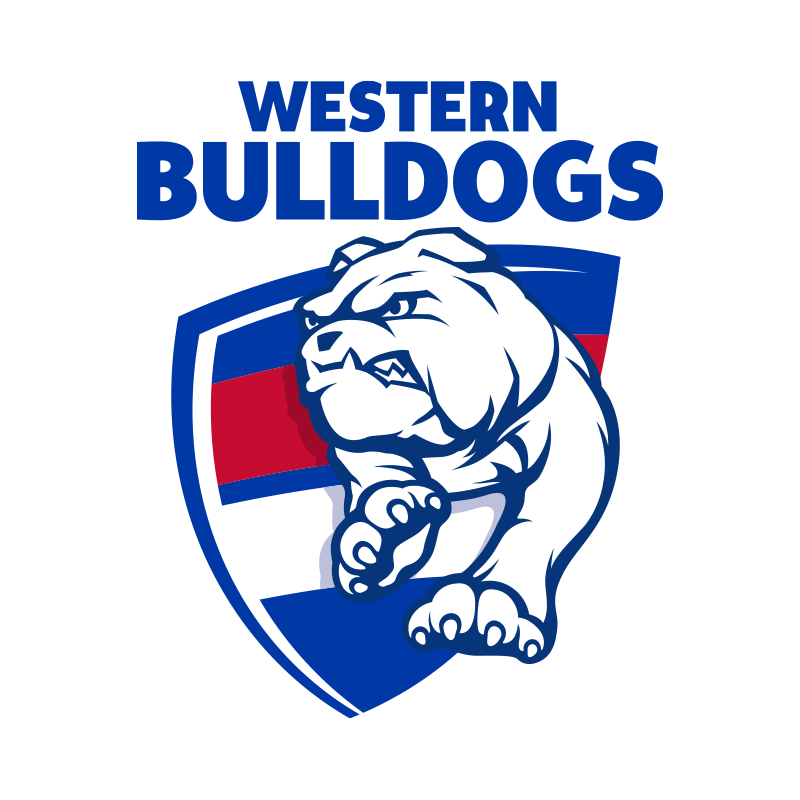 Western Bulldogs
Pre-draft picks: 5, 48, 50, 52, 53, 56, 67
Players drafted: Ryley Sanders (6), Jordan Croft (15), Joel Freijah (45), Lachie Smith (47), Aiden O'Driscoll (55)
The Dogs were busy on both nights. They had long been linked to accumulating midfielder Ryley Sanders, and took the Tasmanian star at pick 6. He joins Bailey Smith as the next era of the Bulldog midfield, with Sanders being the ideal long-term replacement to clearance machine Tom Liberatore. A bid came fairly early for talented father-son key forward Jordan Croft, who will take time to develop into an AFL calibre tall at either end. Smooth-moving wingman Joel Freijah was taken on night two in a shrewd move, and run and carry was an obvious target with Aiden O'Driscoll also selected. The brother of Fremantle's Nathan and Emma was the fastest man to test at the combine. In between those selections was imposing ruckman Lachie Smith, who looms as the developing replacement for Jordon Sweet.
Grade: B