AND JUST LIKE that the 2023 AFL trade and free agency period is over. Some teams improved, some have stagnated and others, well, seemed to get worse. Here's how every team fared over the last two weeks:
Jump ahead to your team below (desktop only).
Crows | Lions | Blues | Magpies | Bombers | Dockers | Cats | Suns | Giants | Hawks | Demons | Roos | Power | Tigers | Saints | Swans | Eagles | Bulldogs


Adelaide
Incoming: Chris Burgess (Gold Coast)
Outgoing: Tom Doedee (Brisbane), Shane McAdam (Melbourne)
2023 draft selections: 10, 14, 20, 89
Adelaide's loss of key defender Tom Doedee might be the most underrated of the entire trade period. The 26-year-old's football was limited this season after suffering a heartbreaking ACL injury, but when healthy he's a no doubt top 10 key back in the sport. The acquisition of Burgess, who will offer forward line depth and versatility, is shrewd, but it doesn't change the landscape too much. Failing to land Harrison Petty was a real disappointment. The only promising part of the trade period for the Crows was that it was able to significantly improve its draft position, now holding three selections inside the top 20. For that reason, it's hard to grade them too harshly.
Grade: C-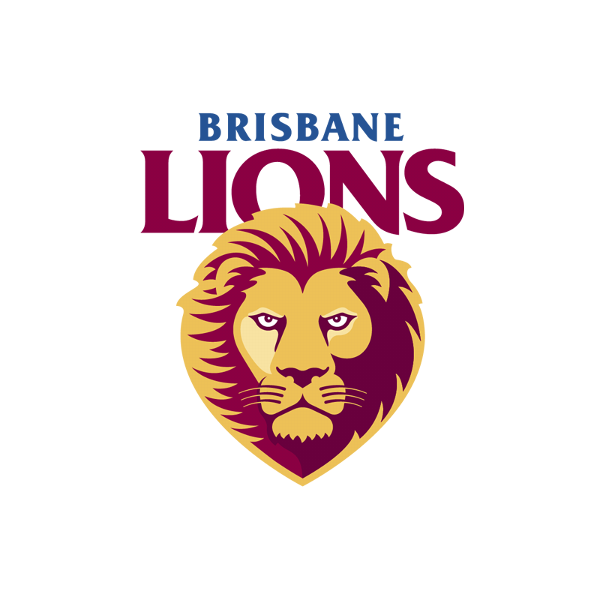 Brisbane
Incoming: Tom Doedee (Adelaide), Brandon Ryan (Hawthorn)
Outgoing: Tom Fullarton (Melbourne), Jack Gunston (Hawthorn)
2023 draft selections: 30, 39, 51, 54, 67, 97
Does the free agency signing of Tom Doedee make the Lions flag favourites in 2024? If he was available for the full season, I'd argue yes. Even still, the Lions have plugged their biggest hole, bringing in an A-grader to bolster the backline. Brandon Ryan is a great get, too, having shown some real promise in the ruck for the Hawks late in the season. Losing Tom Fullarton and Jack Gunston, while also acquiring some third round draft selections, won't at all be damaging to this club's chances of going one better next season.
Grade: A
Carlton
Incoming: Elijah Hollands (Gold Coast)
Outgoing: Zac Fisher (North Melbourne), Paddy Dow (St Kilda)
2023 draft selections: 22, 28, 70, 78, 96
The Blues let go of depth players Paddy Dow and Zac Fisher, but the addition of rising midfield star Elijah Hollands -- who had been looking for a move back to Victoria -- for next to nothing probably offsets that immediately. Hollands starred in the VFL Grand Final with 33 disposals, 10 tackles and eight clearances, proving he is an out-and-out inside midfielder, not a wingman. Carlton was also able to improve its draft position and now holds a couple of second round selections. Overall, it was a pretty successful trade period for the club.
Grade: B+
Collingwood
Incoming: Lachie Schultz (Fremantle)
Outgoing:​ Taylor Adams (Sydney), Jack Ginnivan (Hawthorn)
2023 draft selections: 19, 33, 80, 98
At the beginning of the year, the loss of Taylor Adams would have been devastating for the Magpies. But Collingwood proved it could go all the way without the inside midfielder, who has now wound up at the Swans. The pick up of Lachie Schultz is one of the best of the entire trade period. Schultz has booted 30+ goals in each of the last two seasons and will strengthen the Magpies' small forward line, even with premiership player Jack Ginnivan's unexpected departure. A lowly, late second round selection in return for Ginnivan is what holds Collingwood back from a higher grading.
Grade: B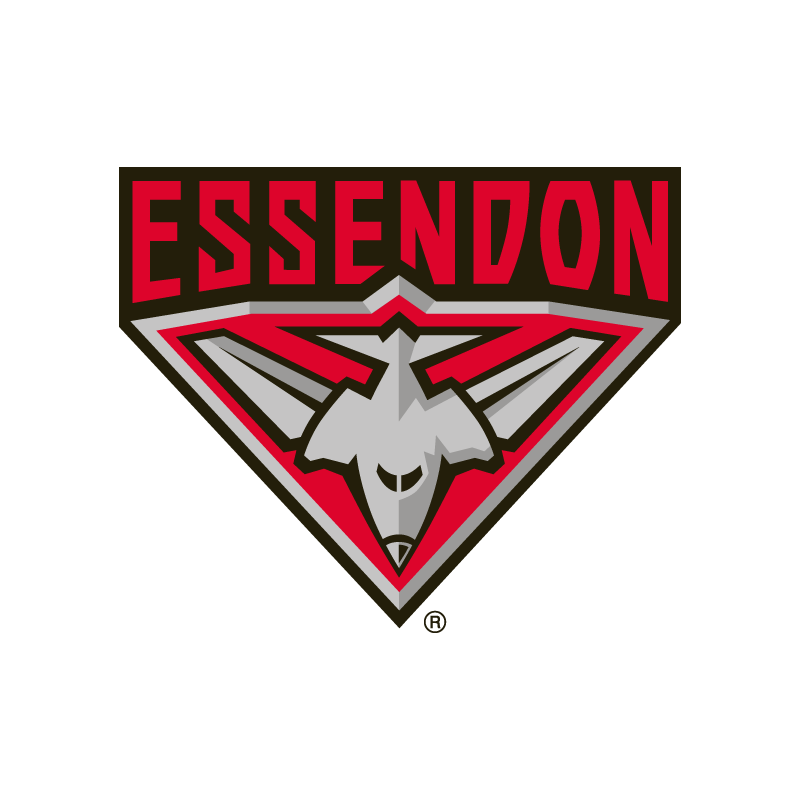 Essendon
Incoming: Todd Goldstein (North Melbourne), Ben McKay (North Melbourne), Jade Gresham (St Kilda), Xavier Duursma (Port Adelaide)
Outgoing: Massimo D'Ambrosio (Hawthorn), Brandon Zerk-Thatcher (Port Adelaide)
2023 draft selections: 9, 31, 35, 61, 88
The season ended in disastrous fashion for the Bombers, but a productive trade period will have fans optimistic for an improved showing in 2024. Essendon picked up experienced ruck Todd Goldstein as an unrestricted free agent, as well as key back Ben McKay and talented high half forward Jade Gresham as restricted free agents. All three players are walk-up starters in the Bombers' best 23. Xavier Duursma's form really fell away in 2023, but if he's able to find improvement, it could cap an excellent off-season for the Dons. The best part? Essendon still holds a draft pick inside the top 10.
Grade: A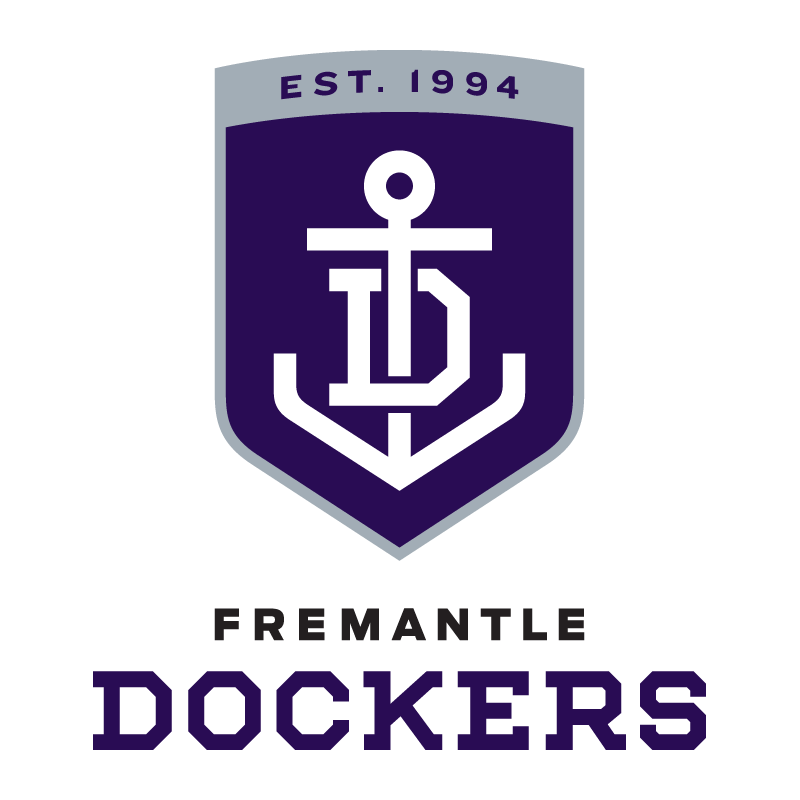 Fremantle
Incoming: N/A
Outgoing: Lachie Schultz (Collingwood), Liam Henry (St Kilda), Joel Hamling (Sydney)
2023 draft selections: 34, 46, 60, 64, 85
The good news for the Dockers is it will be a major player in next year's draft, already possessing a slew of first and second-round selections. Now for the bad news. Once again, a number of key players have walked out the door, including the club's best small forward of the last 24 months in Lachie Schultz, and maybe their most improved player of 2023 in Liam Henry. Bulldogs premiership defender Joel Hamling also departed the club. No picks inside the top 30 this year is a real concern, but, as mentioned, next year's draft haul is already stacked. For that reason, the Dockers are one of the harder teams to grade, but looking at what was achieved in the short-term, it was quite underwhelming.
Grade: D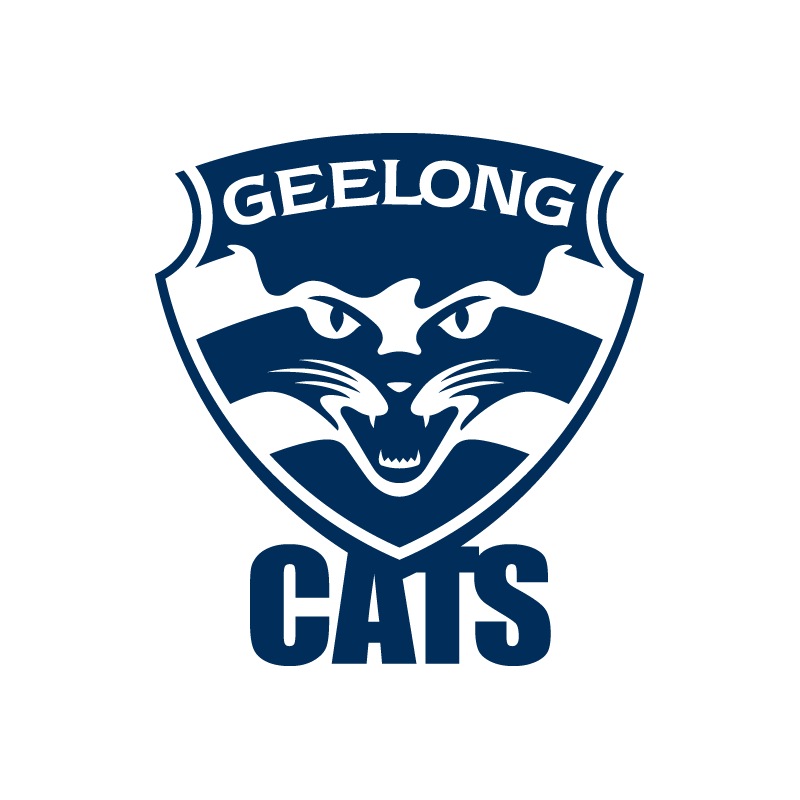 Geelong
Incoming: N/A
Outgoing: Esava Ratugolea (Port Adelaide)
2023 draft selections: 8, 25, 76, 87, 94
It was an extremely quiet trade period for the Cats, a stark contrast to what we've become accustomed to in recent years. Everyone expected a deal would be done to move on Esava Ratugolea, but to not look at or bring in any sort of replacement is concerning. There was also speculation the Cats could be in the Darcy Parish business, but that fizzled out when the 26-year-old inked a long-term deal with the Bombers. Pick No. 8 is nice, but the Geelong midfield is starting to look a little thin -- who knows how long Patrick Dangerfield has left -- and really should have been addressed in the trade period.
Grade: F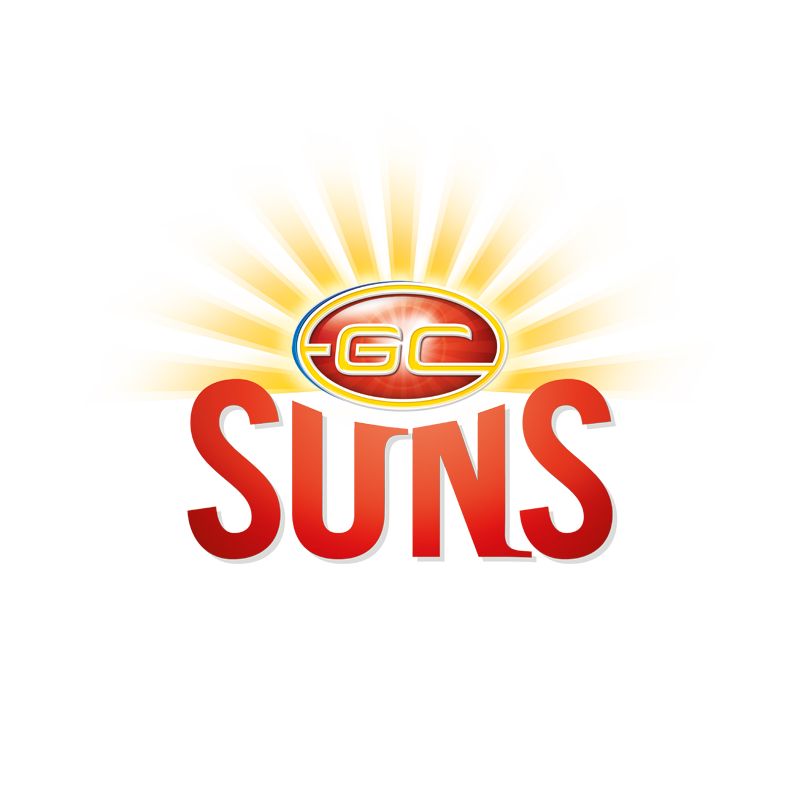 Gold Coast
Incoming: N/A
Outgoing: Elijah Hollands (Carlton), Mabior Chol (Hawthorn), Chris Burgess (Adelaide)
2023 draft selections: 24, 26, 27, 32, 36, 38, 66, 71, 74, 84
The priority for the Suns this trade period was to free up cap space and bank enough draft capital in order to successfully match the four academy prospects of Jed Walter, Ethan Read, Jake Rogers and Will Graham. That task was completed handsomely, with the Suns doing business with the Bulldogs, Demons and Crows to put themselves in a position to top up with that elite young talent next month. With that said, losing promising midfielder Elijah Hollands for peanuts flew under the radar, and in a couple of years might be reflected on as yet another list management gaffe by the club. Mabior Chol and Chris Burgess also departed the club this off-season.
Grade: C+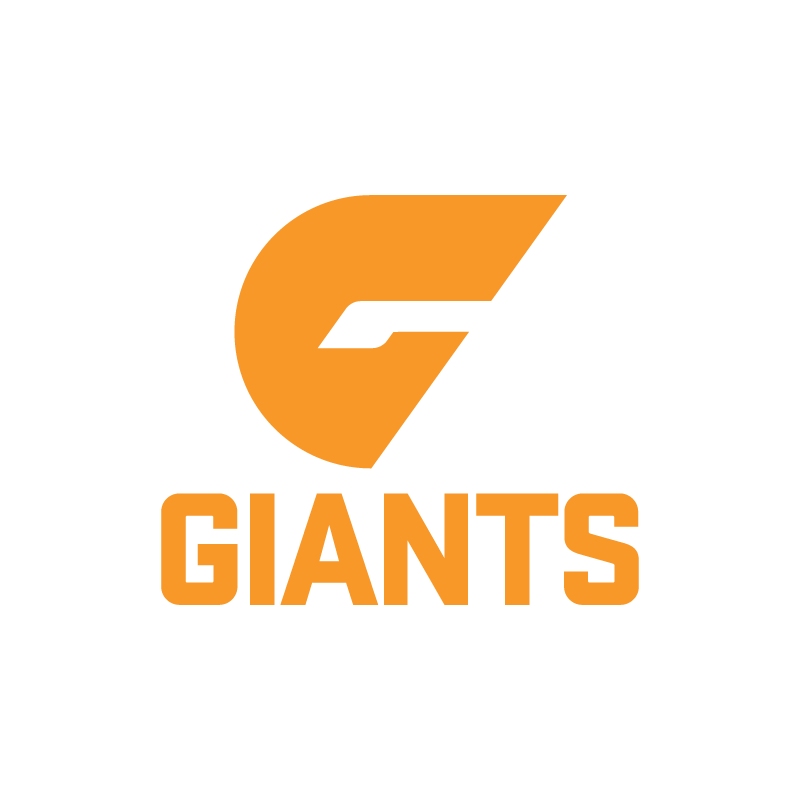 GWS
Incoming: N/A
Outgoing: Matt Flynn (West Coast)
2023 draft selections: 7, 16, 43, 59, 77, 79, 95
The Giants weren't a major player in this year's trade period. Matt Flynn left the club, but the end-of-second-round free agency compensation pick will be a welcomed trade-off. The Giants also held a medical with Orazio Fantasia, and are expected to add him to the rookie list next month. With a couple of first round draft picks in their back pocket, it could turn out to be a positive off-season, but for now, I'm happy to sit pretty neutral on what GWS has managed since their preliminary final loss to eventual premier Collingwood.
Grade: C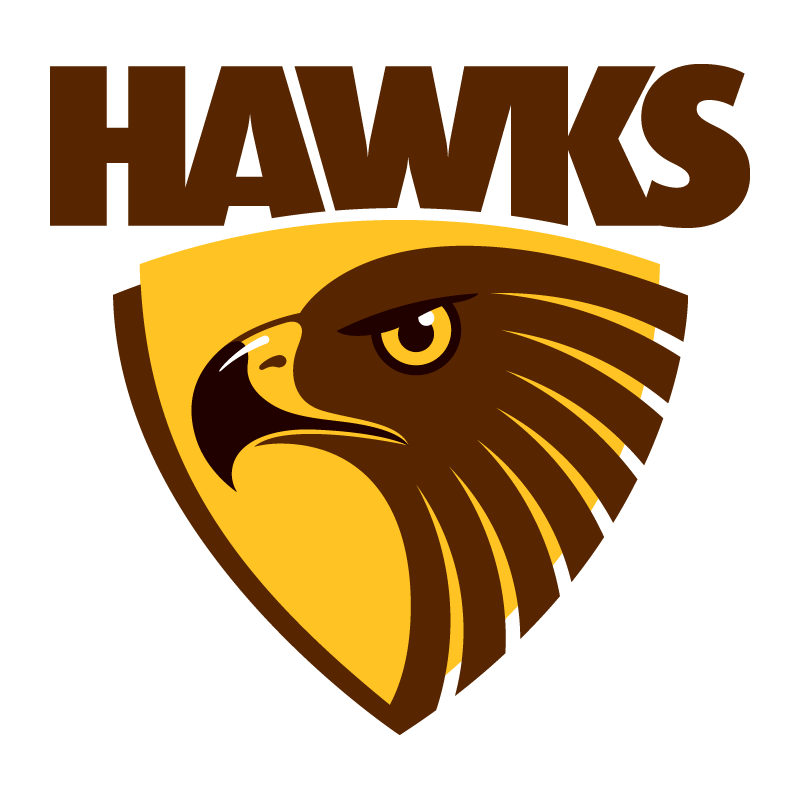 Hawthorn
Incoming: Jack Ginnivan (Collingwood), Jack Gunston (Brisbane), Mabior Chol (Gold Coast), Massimo D'Ambrosio (Essendon)
Outgoing: Tyler Brockman (West Coast), Jacob Koschitzke (Richmond), Brandon Ryan (Brisbane)
2023 draft selections: 4, 44, 47, 49, 62, 63, 83
The Hawks lost promising small forward Tyler Brockman to the Eagles, but were able to immediately fill the void with Collingwood premiership player, Jack Ginnivan. Snagging the 20-year-old, who already has a 40-goal season to his name, for a late second round pick is an absolute steal. Jack Gunston also returns to the club, and along with Mabior Chol, will improve the forward line. Versatile defender Massimo D'Ambrosio could be one of the more underrated finds of the entire trade period. The club can't be too disappointed with the players who have exited, either. Hawthorn also holds pick No. 4 and will snag one of the country's best young prospects next month. Very impressive, indeed.
Grade: A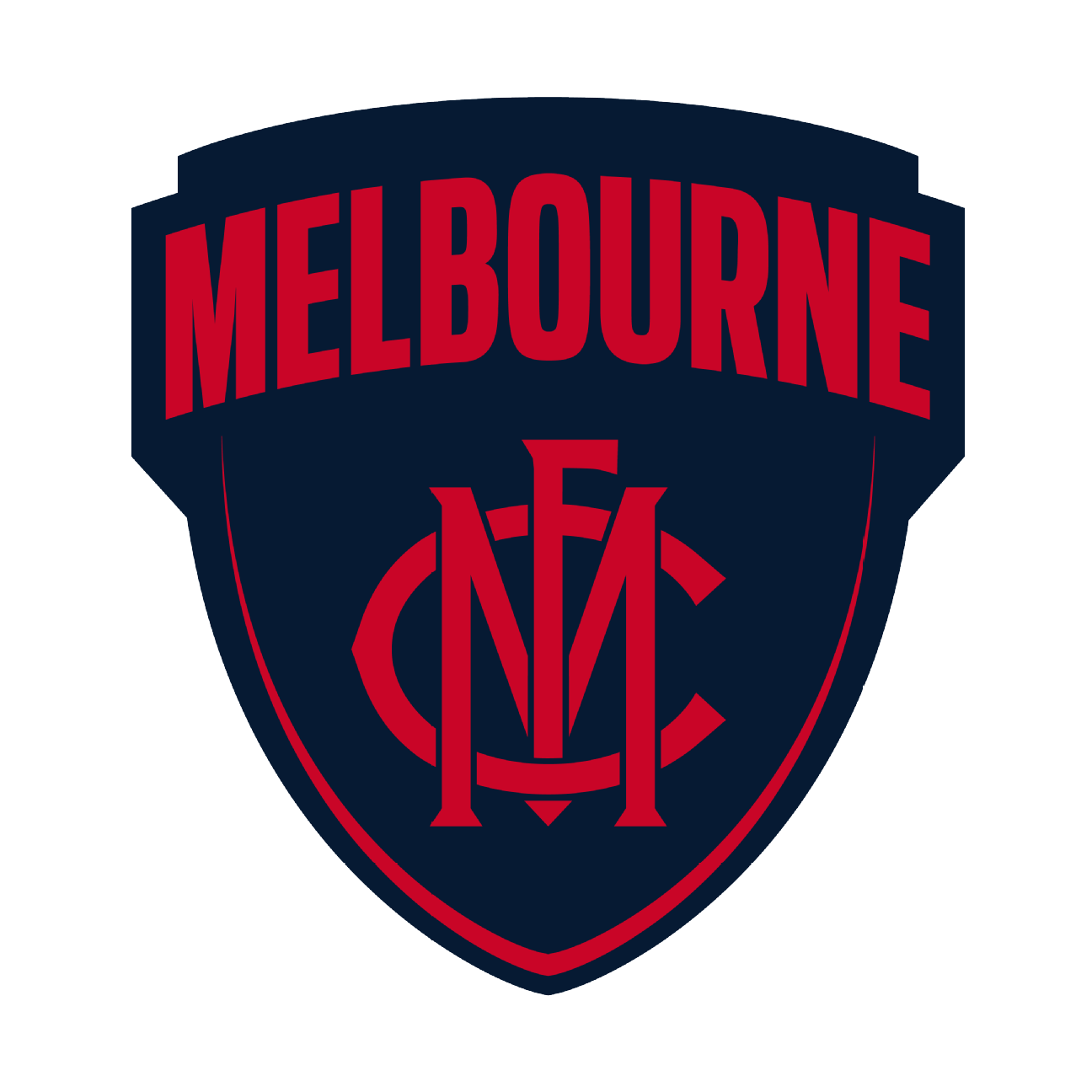 Melbourne
Incoming: Jack Billings (St Kilda), Tom Fullarton (Brisbane), Shane McAdam (Adelaide)
Outgoing: James Jordan (Sydney), James Harmes (Western Bulldogs), Brodie Grundy (Sydney)
2023 draft selections: 6, 11, 42, 93
It was a busy trade period for the Demons. They moved on from midfield depth players James Jordan and James Harmes, as well as out of favour ruck Brodie Grundy, admitting the dual ruck experiment was a catastrophic failure. Those moves allowed Melbourne to substantially improve their draft position. I also love how they addressed their issue of forward line depth by bringing in Shane McAdam, while Jack Billings, still just 28, will also make them a better side and provide more versatility forward of centre. Melbourne currently holds picks six and 11, which also ensures they can be a significant player on draft night.
Grade: B+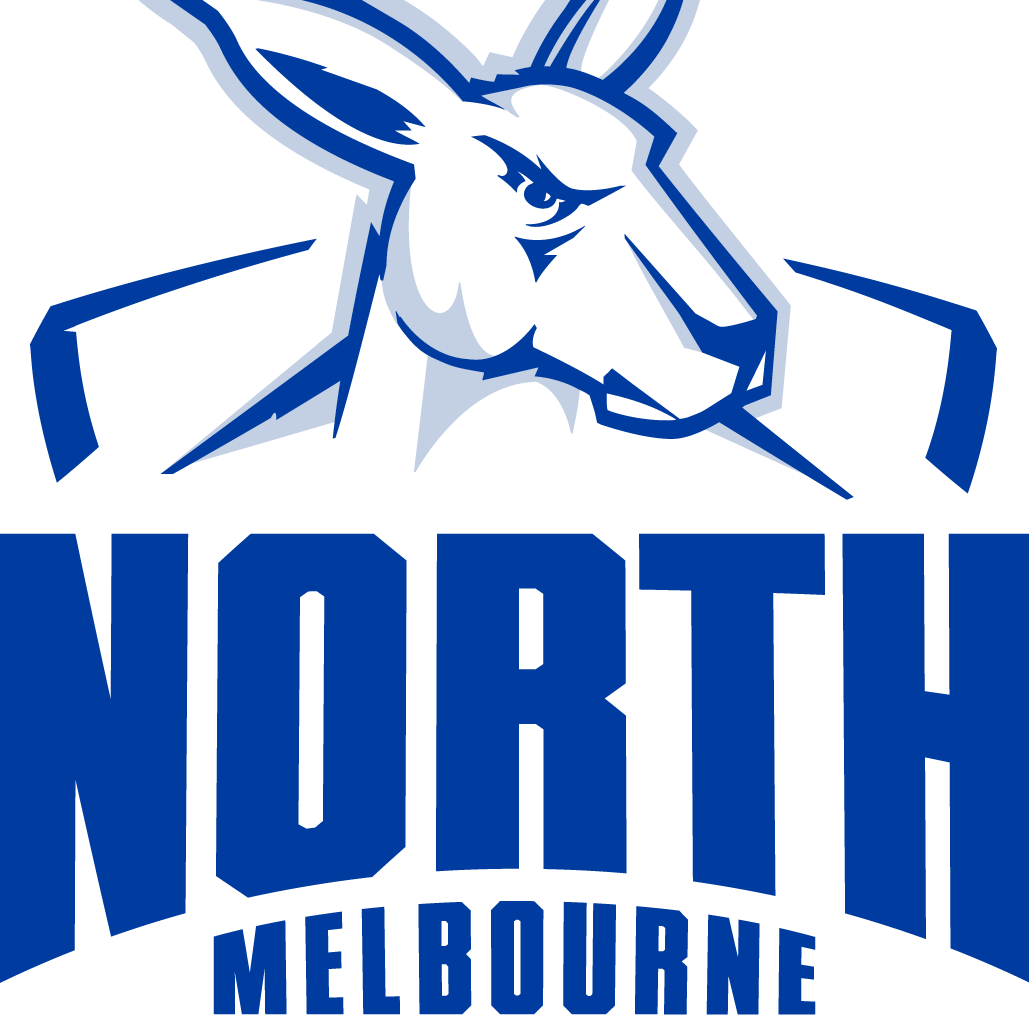 North Melbourne
Incoming: Dylan Stephens (Sydney), Zac Fisher (Carlton), Bigoa Nyuon (Richmond)
Outgoing: Todd Goldstein (Essendon), Ben McKay (Essendon)
2023 draft selections: 2, 3, 15, 17, 18, 57, 82
There was no surprise in seeing key back Ben McKay exit Arden Street and the Roos have to be absolutely thrilled with pick No. 3 as compensation. That's a discussion for another day... Ever reliable ruck Todd Goldstein also departed the club after 16 seasons of service. Three new young faces joined the club in Dylan Stephens, Zac Fisher and Bigoa Nyuon, and the Kangaroos will go into draft night with a slew of first round picks, including the second and third overall selections. Watch this space.
Grade: B-
Port Adelaide
Incoming: Esava Ratugolea (Geelong), Brandon Zerk-Thatcher (Essendon), Ivan Soldo (Richmond), Jordan Sweet (Western Bulldogs)
Outgoing: Xavier Duursma (Essendon)
2023 draft selections: 73
The Power enjoyed a great 2023 season but really needed to address their leaky defense, which ultimately cost them in September. The additions of Esava Ratugolea and Brandon Zerk-Thatcher should do just that, partnering Aliir Aliir in the backline. Ivan Soldo is still just 27 years of age and will provide ruck support, another area which the club struggled in last year. The loss of Xavier Duursma is hardly concerning, given his drop in form throughout the 2023 campaign. And with only pick No. 73, Power fans don't even need to bother tuning into next month's AFL draft.
Grade: B+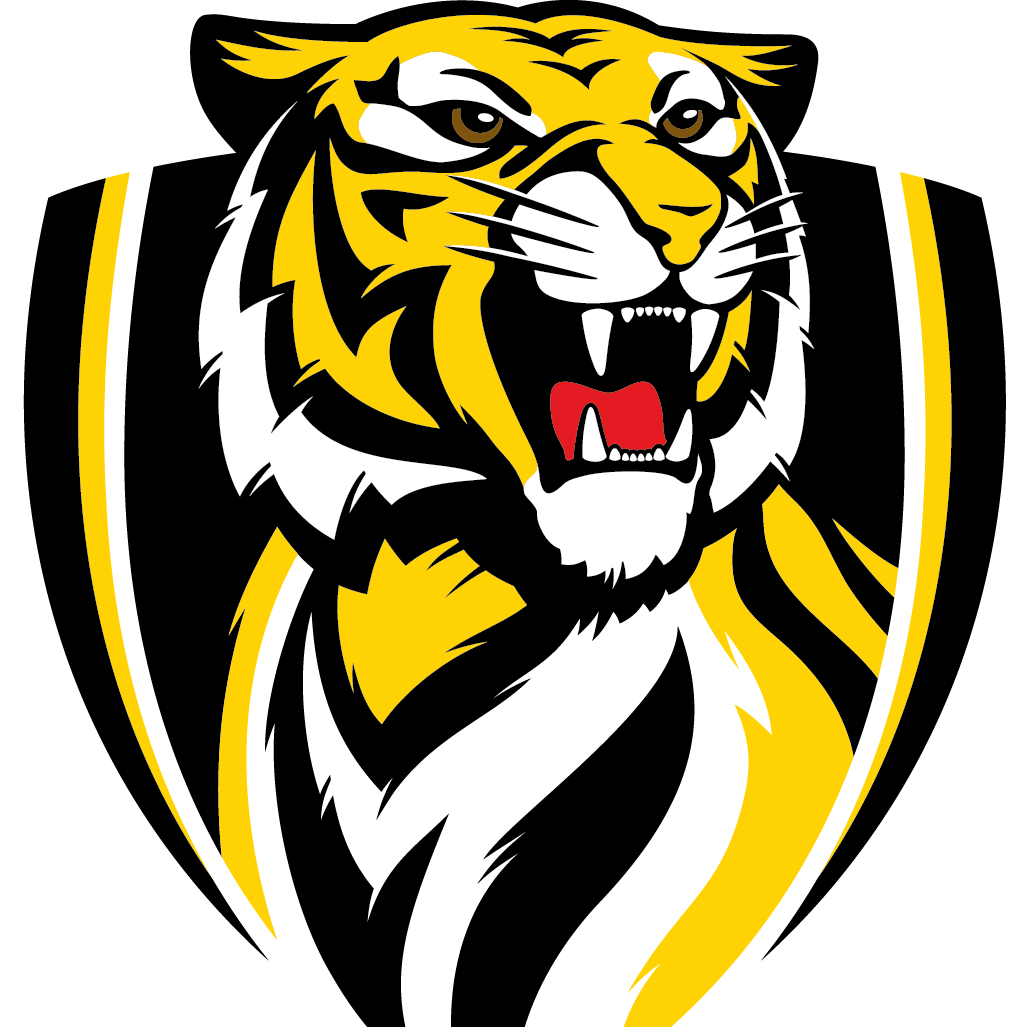 Richmond
Incoming: Jacob Koschitzke (Hawthorn)
Outgoing: Ivan Soldo (Port Adelaide), Bigoa Nyuon (North Melbourne)
2023 draft selections: 29, 41, 65, 68, 86
Twelve months ago, the Tigers were one of the biggest players during the trade period. This time around, things were much quieter at Punt Road. With that said, Richmond was able to secure Jacob Koschitzke in the final hour, who could turn out to be a handy forward line partner for Tom Lynch. For pick No. 49, a mid third-round selection, it's certainly worth the gamble. The loss of Ivan Soldo to Port Adelaide means a huge amount of ruck responsibility now falls on Toby Nankervis. It may be an area the Tigers look to address in the draft.
Grade: C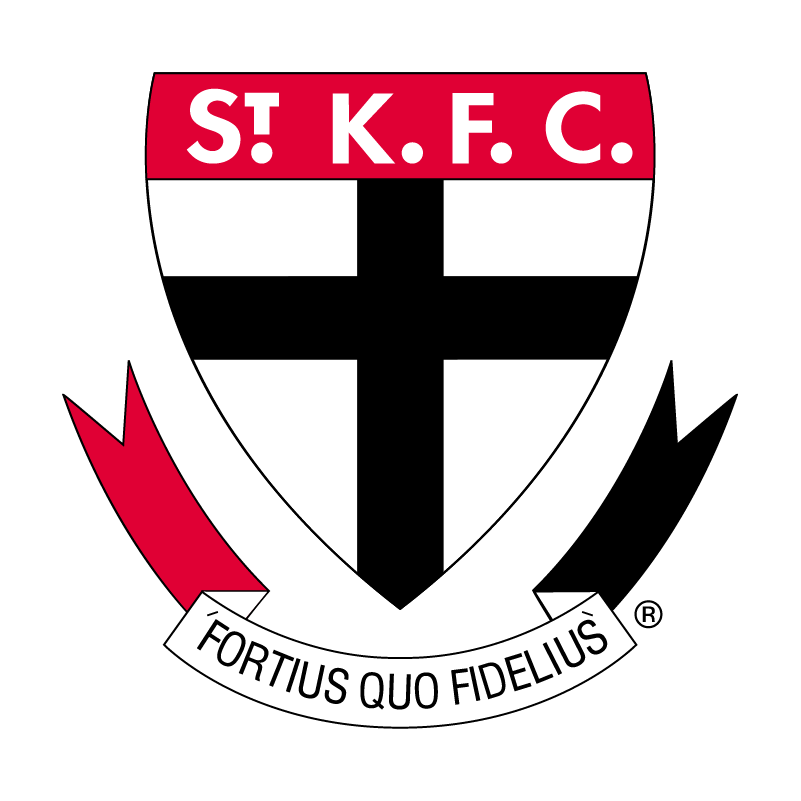 St Kilda
Incoming: Liam Henry (Fremantle), Paddy Dow (Carlton)
Outgoing: Jade Gresham (Essendon), Jack Billings (Melbourne), Nick Coffield (Western Bulldogs)
2023 draft selections: 13, 21, 40, 92
Former Carlton list manager Stephen Silvagni selected Paddy Dow with pick No. 3 in the 2017 draft and, now, at the Saints, he picks him up again. Dow struggled to get a game in Carlton's stacked midfield,. but should be getting games at St Kilda next year. Liam Henry showed great improvement in 2023 when playing on a wing and is a lovely recruit, but the losses of Jade Gresham and Jack Billings -- arguably, when healthy, two top 12 players at the club -- is worrying. With that said, several future draft picks somewhat soften the blow. It will be interesting to see what the Saints do with their two early 2023 draft selections.
Grade: C+
Sydney
Incoming: Taylor Adams (Collingwood), Brodie Grundy (Collingwood), James Jordan (Melbourne), Joel Hamling (Fremantle)
Outgoing: Dylan Stephens (North Melbourne)
2023 draft selections: 12, 45, 55, 91
It's hard to fault Sydney's trade and free agency period. They added one of the sport's elite rucks in Brodie Grundy, and are only having to pay him 65% of his contract. They bring in an inside midfield beast in Taylor Adams, a promising young mid with premiership experience in James Jordan and nabbed experienced defender Joel Hamling as a free agent. Dylan Stephens departs for the Kangaroos, but he had struggled to crack into the Swans' best 23 throughout his tenure at the club. The Swans also have pick No. 12 up their sleeve. Bravo!
Grade: A+
West Coast
Incoming: Tyler Brockman (Hawthorn), Matt Flynn (GWS)
Outgoing: N/A
2023 draft selections: 1, 23, 37, 58, 81
West Coast was proactive in signing talented young forward Tyler Brockman, and the addition of Matt Flynn is also nice. But the real question with the Eagles is around pick No. 1 and what they will do with it. West Coast would be foolish to hold onto the top selection. The club is in desperate need of an injection of top-end talent and should be looking to exchange it for multiple first round selections. A deal with the Kangaroos appears most likely, but don't count out the Demons just yet. With so many unknowns, it's difficult to grade the Eagles right now.
Grade: C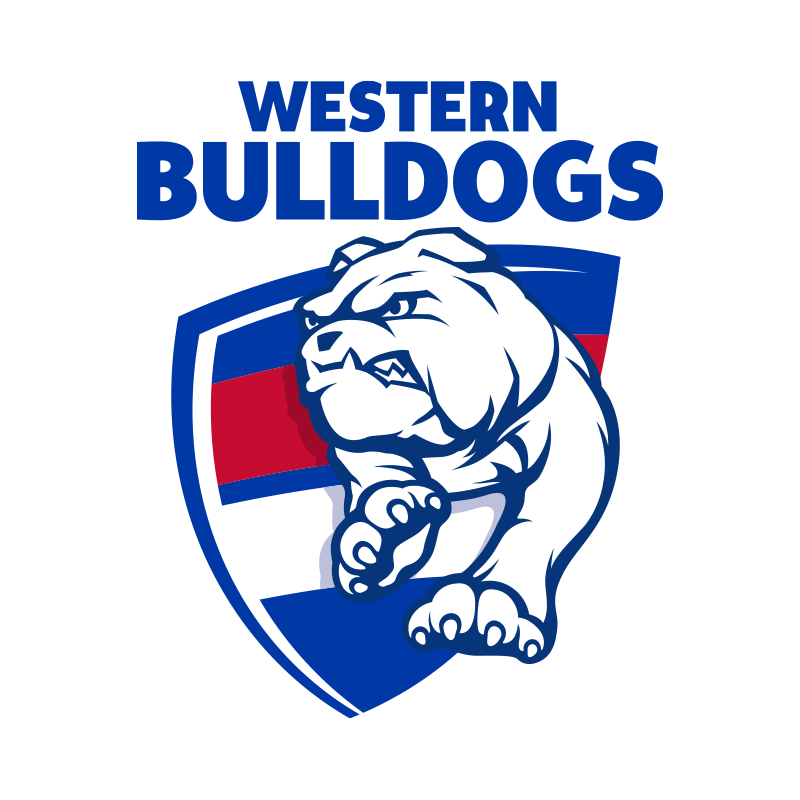 Western Bulldogs
Incoming: James Harmes (Melbourne), Nick Coffield (St Kilda)
Outgoing: Jordan Sweet (Port Adelaide)
2023 draft selections: 5, 48, 50, 52, 53, 56, 69, 72, 75, 90
It was a productive little period for the Bulldogs. They signed key forward Aaron Naughton to a monster seven-year deal, improved their first-round draft position and ensured they have enough draft capital to pick up father-son prospect Jordan Croft next month. The only query I have is whether or not the two players brought in -- James Harmes and Nick Coffield -- are indeed best 23 talents. We'll soon find out.
Grade: B-