NOTE: This piece was first published before the start of the 2020 season. As every team's season concludes, we'll revisit their preseason pass mark and assess their campaign.
The preseason is done and dusted which means attention turns to the 2020 home and away season. ESPN footy writers Niall Seewang, Jake Michaels and Matt Walsh have surveyed the field and given their pass marks for each club.


Adelaide
2020 pass mark: Avoid finishing in the bottom four
All signs are pointing towards a season of struggles for the Crows. You could make the case every team which finished outside the top eight last year enters 2020 a much stronger outfit - that is everyone except Adelaide.
Since reaching the 2017 Grand Final, Don Pyke's side has lost talent and confidence. Their once frightening forward line is barely functioning and the lack of depth through the midfield is worrying.
With that said, if the Crows can finish this season with eight or so wins, while getting some games into their youngsters, 2020 won't be as disastrous as many are predicting.
Pass or fail? Fail
We were fearing a fall for the Crows in 2020 but not this far, as a first ever wooden spoon made its way to Adelaide.
Three late-season wins give first-year coach Matthew Nicks hope of an immediate bounce back in 2021 but there's no denying they were verging on a basket case for much of this year.
A huge offseason awaits.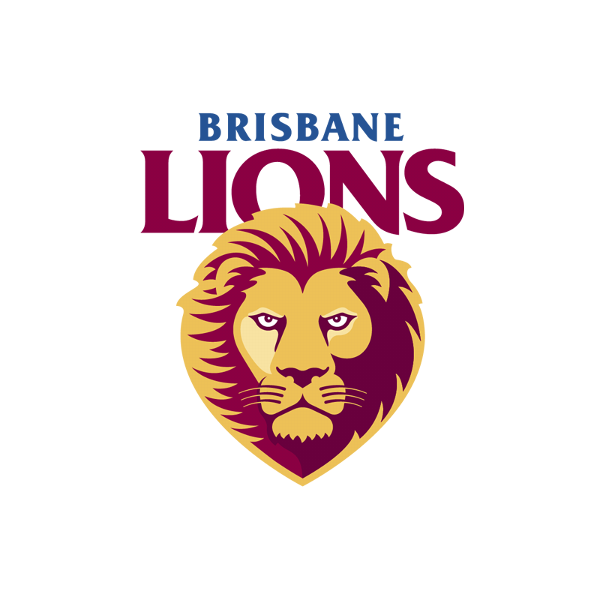 Brisbane
2020 pass mark: Win a final
Few predicted the Lions' stunning rise up the ladder in 2019. Chris Fagan's side jumped from 15th in 2018 to second last year, playing a brand of football which had footy fans glued to their television screens.
But in the end Brisbane's 16 regular season wins counted for little as they bowed out of the finals in straight sets. We'll give them the benefit of the doubt and excuse their disappointing finals campaign, given they are still such a young and inexperienced side, but the same leniency isn't going to be offered this year.
Make no mistake, the Lions will be the hunted in 2020. They will face a tougher draw and are far from certainties to retain a place in the top four. The club's objective should be to play finals again, and this time win one (at least).
Pass or fail? Pass
The exit was painful -- especially after the failed 2019 finals series -- but as a whole, the Lions' 2020 campaign can only be viewed as a success.
Chris Fagan's side again proved themselves as one of the league's best and they claimed a huge scalp (and broke a huge drought at the same time) against Richmond in Week 1 of the finals.
Lachie Neale's rise to stardom was capped off with a runaway Brownlow Medal win, while Joe Daniher nominated the Lions as his club of choice.
Lots of positives, but also a huge opportunity missed considering the advantages of playing the majority of the COVID-affected season at home.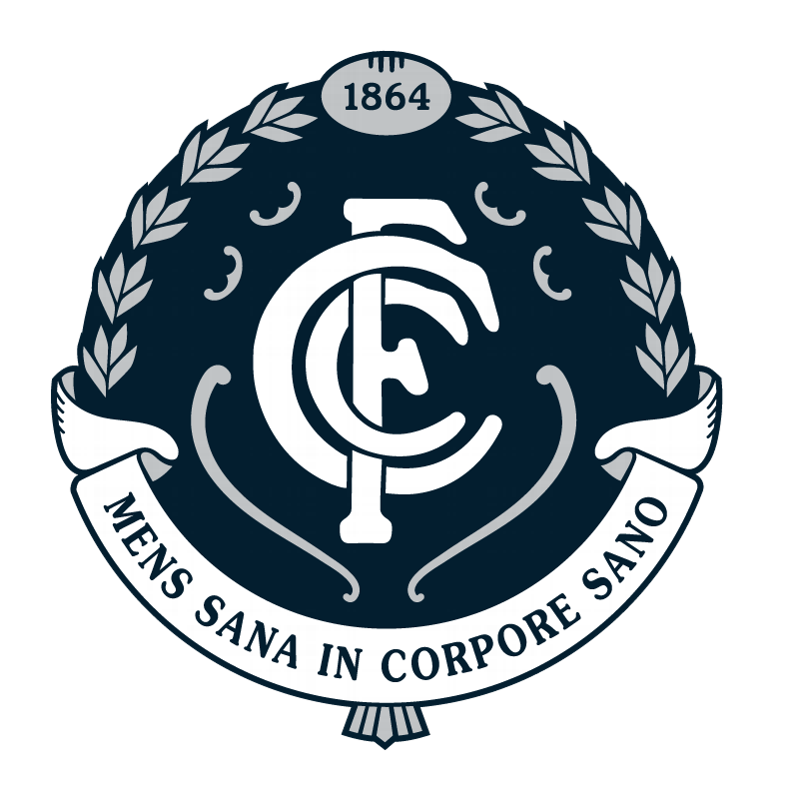 Carlton
2020 pass mark: Find a forward to kick 40+ goals
It's been seven years since the Blues had someone boot at least 40 goals in a season (Jeff Garlett) and if they are to take the leap to the next level, something many are predicting in 2020, they need a consistent spearhead who can lead the line week in, week out.
Harry McKay won the goalkicking award at Carlton last season, with just 26 majors, and looms as the most likely to do it again. The 22-year-old had just two games last year with three or more goals and he really needs to find a way to kick a few more bags if the Blues are to have any success in 2020.
If McKay can't deliver, perhaps it could be Charlie Curnow. The young Blue has teased fans with his athletic brilliance but has found consistency tough. Or will it be Eddie Betts, who will once again don the navy blue after six years in Adelaide?
Pass or fail? Fail
Even with a shortened season, Carlton's goal kicking woes continued. Harry McKay was their leading scorer with 21 majors in 13 matches, and does loom as a genuine match-winner when fully fit. But he needs more support.
Charlie Curnow missed all of 2020 and Blues fans will be crossing their fingers he manages to get back on the park.
More broadly, the Blues played some excellent football at times but huge lapses within games cost them several victories.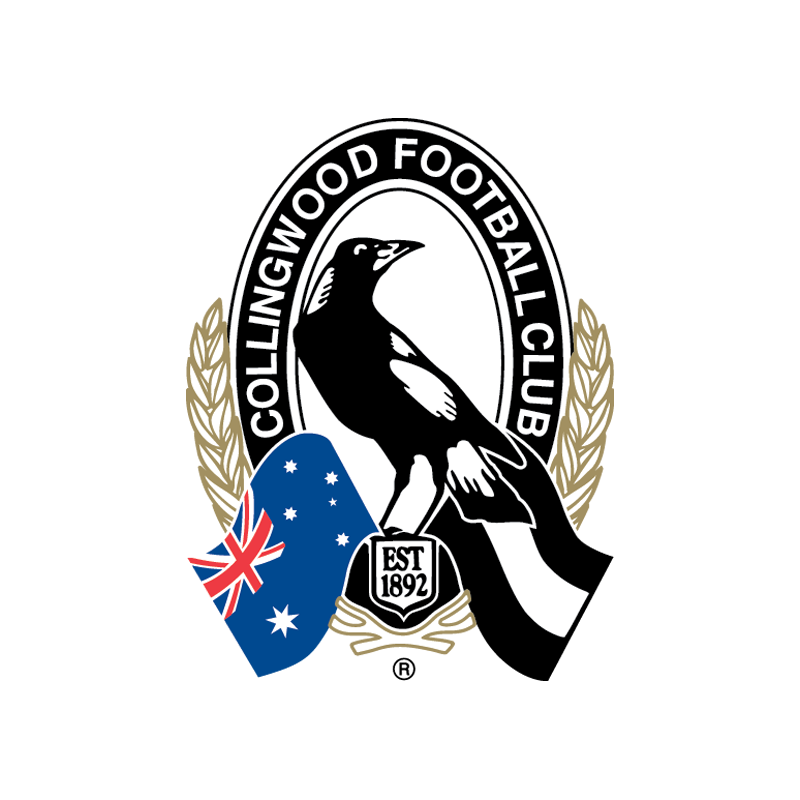 Collingwood
2020 pass mark: Reach the Grand Final
With so many quality teams vying for a premiership, it might seem like a tough pass mark for the Pies, but don't forget they made the big dance in 2018 and finished just one win behind Geelong last year in what was an injury interrupted season.
Led by inspirational leader Scott Pendlebury, and with a midfield group to marvel at, you would expect Collingwood to be in the premiership hunt again this year. However, anything short of reaching the Grand Final would be a disappointing season.
Pass or fail? Fail
What a terrible taste that horrific semifinal loss to Geelong will leave in Collingwood mouths all offseason. It was a sad way to finish, just a week after their heroic win against West Coast in Perth.
The Pies never truly got going through season 2020, and had to overcome significant hurdles on and off the field. Their premiership metrics held up for most of the year, but more often than not they struggled to score.
Nathan Buckley says the Pies will be as "aggressive as they can be" in the trade period but whether they can sign any big fish might depend on what they do with out-of-contract star Jordan De Goey.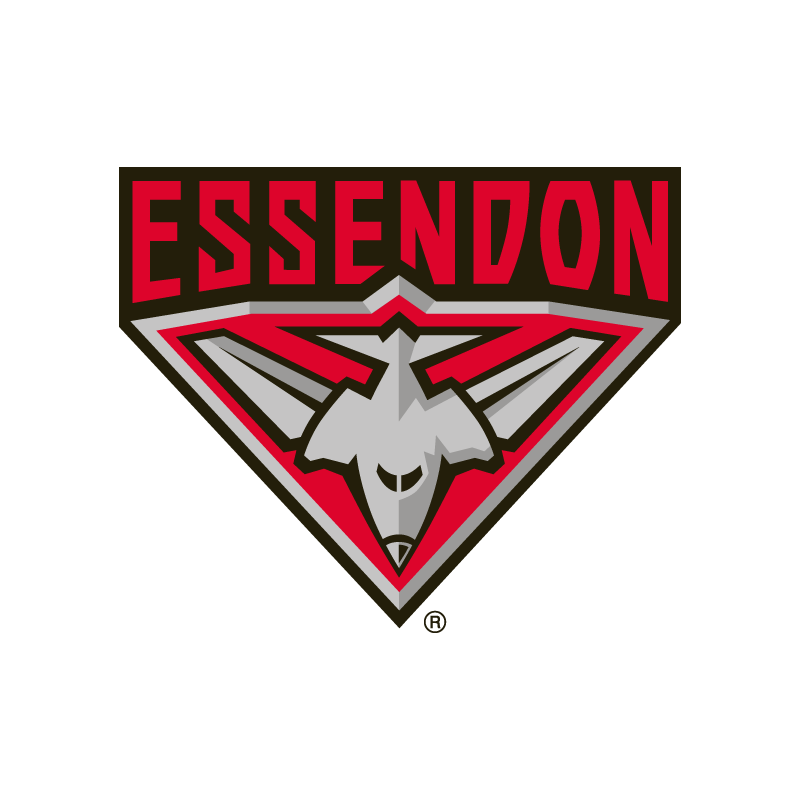 Essendon
2020 pass mark: Break the hoodoo
Sorry Bombers fans, but it's been 16 long, agonising years since your team last won a final.
Essendon surprised many by reaching the finals last year, where they lost to West Coast in Perth, so the next logical step is for them to win one and snap their drought which dates back to 2004.
John Worsfold's side has been treading water in recent years, winning 12 games in each season between 2017 and 2019. If they can't take the leap, it could spell the end for Worsfold and a number of his senior players.
Pass or fail? Fail
To break their hoodoo, the Bombers would have to actually make finals! Any chance of breaking that long September drought looks a long way away after a season in which almost everything that could have gone wrong did go wrong.
Ben Rutten has a big job ahead of him, and he could be facing it without several big names.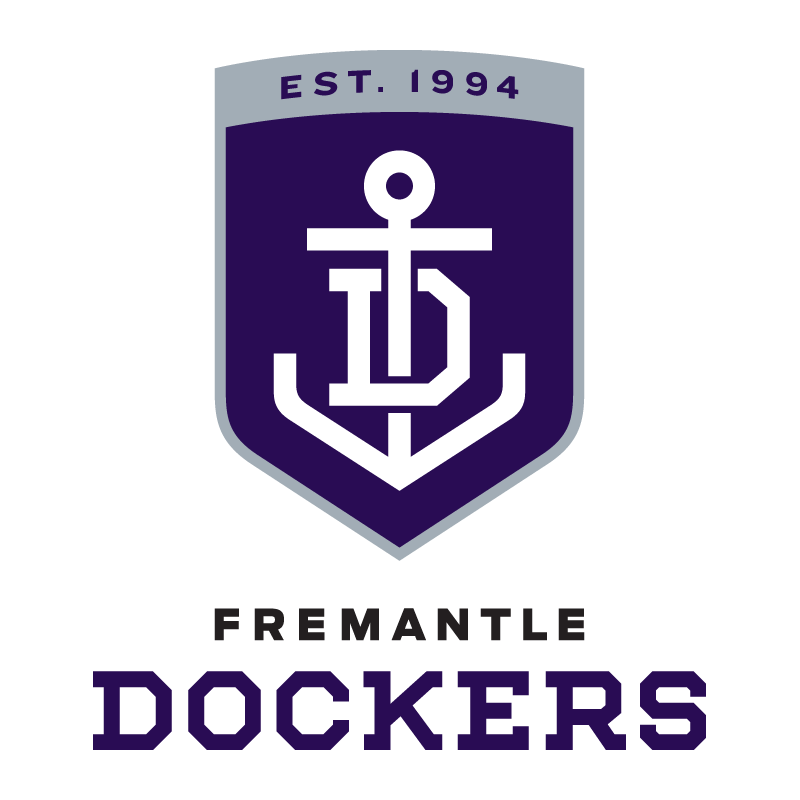 Fremantle
2020 pass mark: Find an identity
Granted, this isn't the most tangible pass mark on the list, but few are expecting the Dockers to play finals in 2020 and a big win for the club would be to put the chaos of last year well and truly behind them.
Ross Lyon has been replaced by Justin Longmuir, so what will the new game style look like? Can Nat Fyfe finally find a midfield partner (or two)? Will the forward line woes be straightened out?
If Longmuir and the Dockers can answer these questions by Round 23, season 2020 is far from a wasted year.
Pass or fail? Pass
The Dockers are one of the success stories of 2020 despite finishing 12th on the ladder.
Under Longmuir, Fremantle were one of the most defensively sound teams in the league but just as importantly, it was the kids who drove much of their efforts - Andrew Brayshaw, Adam Cerra and Caleb Serong, among others. The fact Freo didn't rely on Nat Fyfe, David Mundy and Co. speaks volumes.
A big tick for the first-year coach, and plenty of optimism for 2021.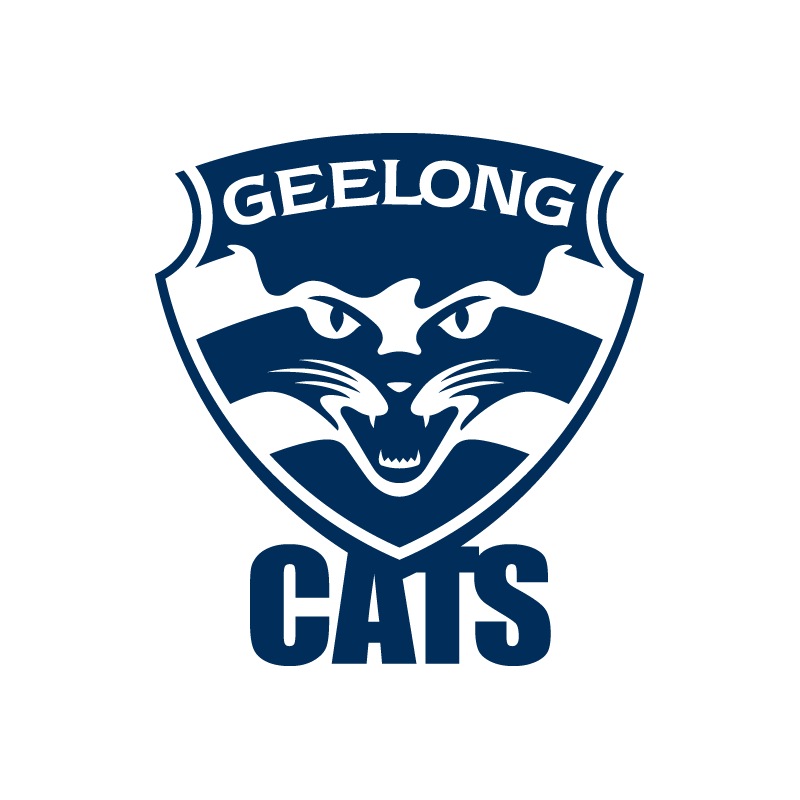 Geelong
2020 pass mark: Win the flag
It's tough to win a premiership, just ask Patrick Dangerfield. Even with the number of stars assembled by the Cats last season, they were unable to take advantage of securing the minor premiership, going down to Collingwood in the first week of the finals and then to Richmond in the prelim.
In addition, they've lost Tim Kelly (though gained Jack Steven) and just maybe the talent on that list is starting to age to a point where their premiership window is beginning to close.
This year could be their last big crack at another flag, so expect them to go hard at it. There's stiff competition out there, but not winning a premiership with Dangerfield, Selwood, Hawkins in their prime would be a disaster.
Pass or fail? Fail
A fail here seems super harsh, considering how well Geelong played throughout the season to make the Grand Final. But, looking back at our 2020 pass mark, they've fallen just short of the goals we set them.
However, with Jeremy Cameron set to join the Cats, we feel their premiership window will remain open slightly longer than we thought this time a year ago.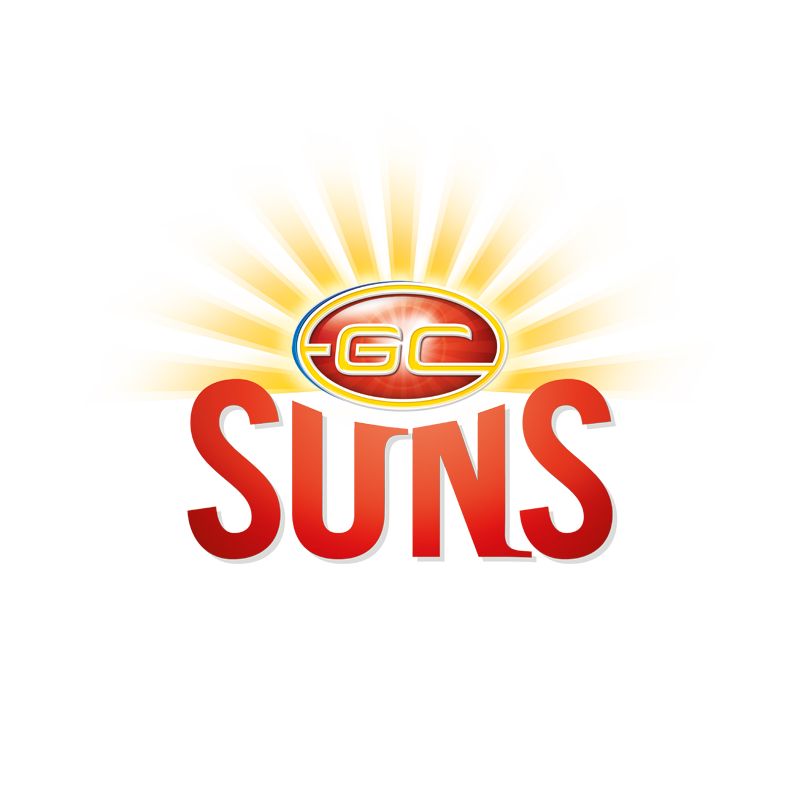 Gold Coast
2020 pass mark: Don't go winless for extended periods
They lost 18 games in a row in 2019, and are staring down the barrel of a 19th straight loss in Round 1. It's not pretty reading, but the worst thing Gold Coast's hierarchy can do is get trigger-happy. They've got the beginnings of an excellent list; the young talent they've amassed is impressive, but young.
Matt Rowell, Noah Anderson, Ben King, Jack Lukosius and Izak Rankine are the makings of an elite group, but will require time and patience. Four, maybe five wins is a realistic expectation for the Suns, but the key will be to ensure they don't go winless for extended patches of the season as they did last year. A percentage of at least 75 would also be a bonus.
Pass or fail? Fail
This was a line-ball call but ultimately after a bright start to the year, Gold Coast suffered eight losses, one draw and one win from their final 10 games. Not good enough, even for a developing side.
There were no massive losing streaks this year but the Suns' late-season drop off continued a worrying pattern which has blighted so many of their recent campaigns.
A percentage of 90.6 shows the Suns' season wasn't a complete write-off, and there's no denying the incredible young talent at Stuart Dew's disposal. He should be aiming for finals next year.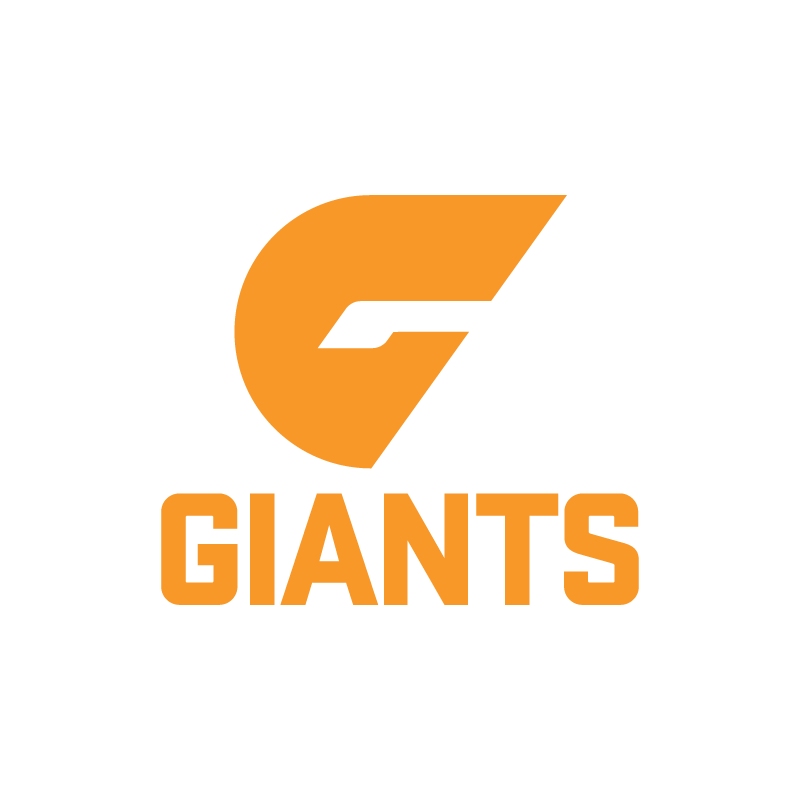 Greater Western Sydney
2020 pass mark: Back into the top four
The Giants finished sixth last year but played off for a premiership - it just goes to show that if teams can get their list into a decent shape and playing decent footy at the right time of the year, they can beat just about any team not named Richmond. Ideally, Leon Cameron would have preferred a top four finish considering the talent on this list, and that should be the goal in 2020.
Stephen Coniglio has taken over as skipper, Jeremy Cameron and Toby Greene are in their prime, and they have winners in just about every position. Remember when doomsdayers were predicting this superteam would win five flags in a row not so long ago? It's hard enough to win one, and these players and this coach won't want a flag-less career to be their legacy.
Pass or fail? The biggest of fails
Who could've seen this fall coming? The Giants were 2020's biggest disappointment, tumbling from a Grand Final appearance to 10th on the ladder.
Even more worrying was the way they played - the 'Orange Tsunami' was nowhere to be seen, replaced by cautious, timid football for most of the season. How can this be the case considering the talent at Leon Cameron's disposal?
With some massive names still out of contract and considering their future at GWS, could the Giants' premiership window be closing before it really ever opened?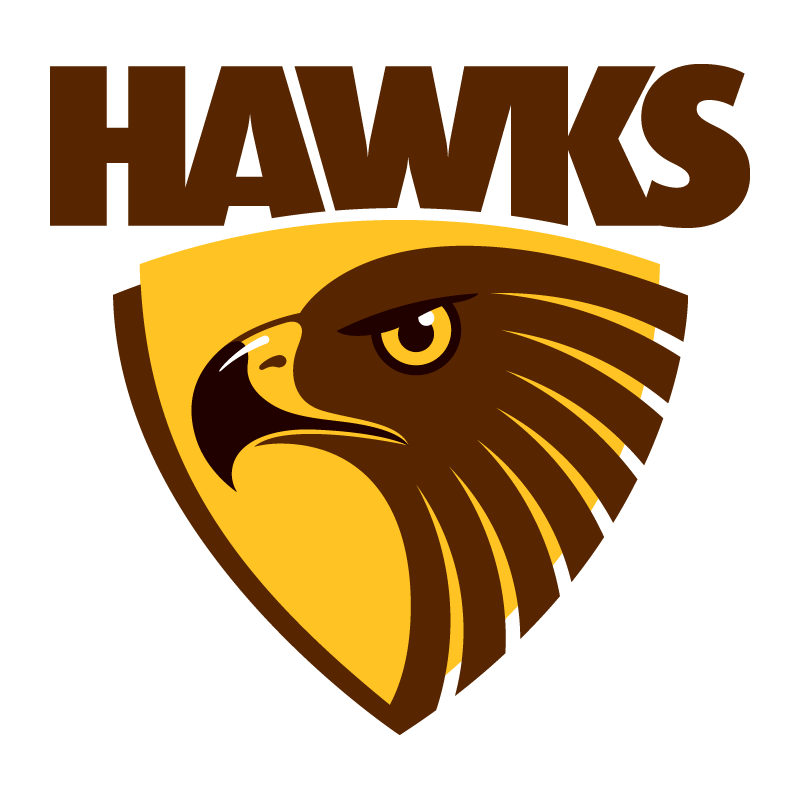 Hawthorn
2020 pass mark: Finals
Every year it seems that Hawthorn is hard to gauge. Their list might not be as strong as years gone by, but there's always an overwhelming sense of "well, it's Clarko". For that reason, and the fact they regain Brownlow medal winner Tom Mitchell from a broken leg, and they've acquired former No. 1 draft pick in Jon Patton suggests the Hawks might yet be readying for a September assault.
Add in natural development to young players such as James Worpel and Mitchell Lewis and the Hawks could and should go one better than their ninth-placed finish in 2019.
Pass or fail? Fail
This season was an unmitigated disaster for Hawthorn, who finished 15th on the ladder despite boasting one of the oldest and most experienced squads in the league.
They were at times uncompetitive in 2020 and a lack of young, emerging talent is also a big concern.
'Clarko' faces a huge task to rebuild his Hawks.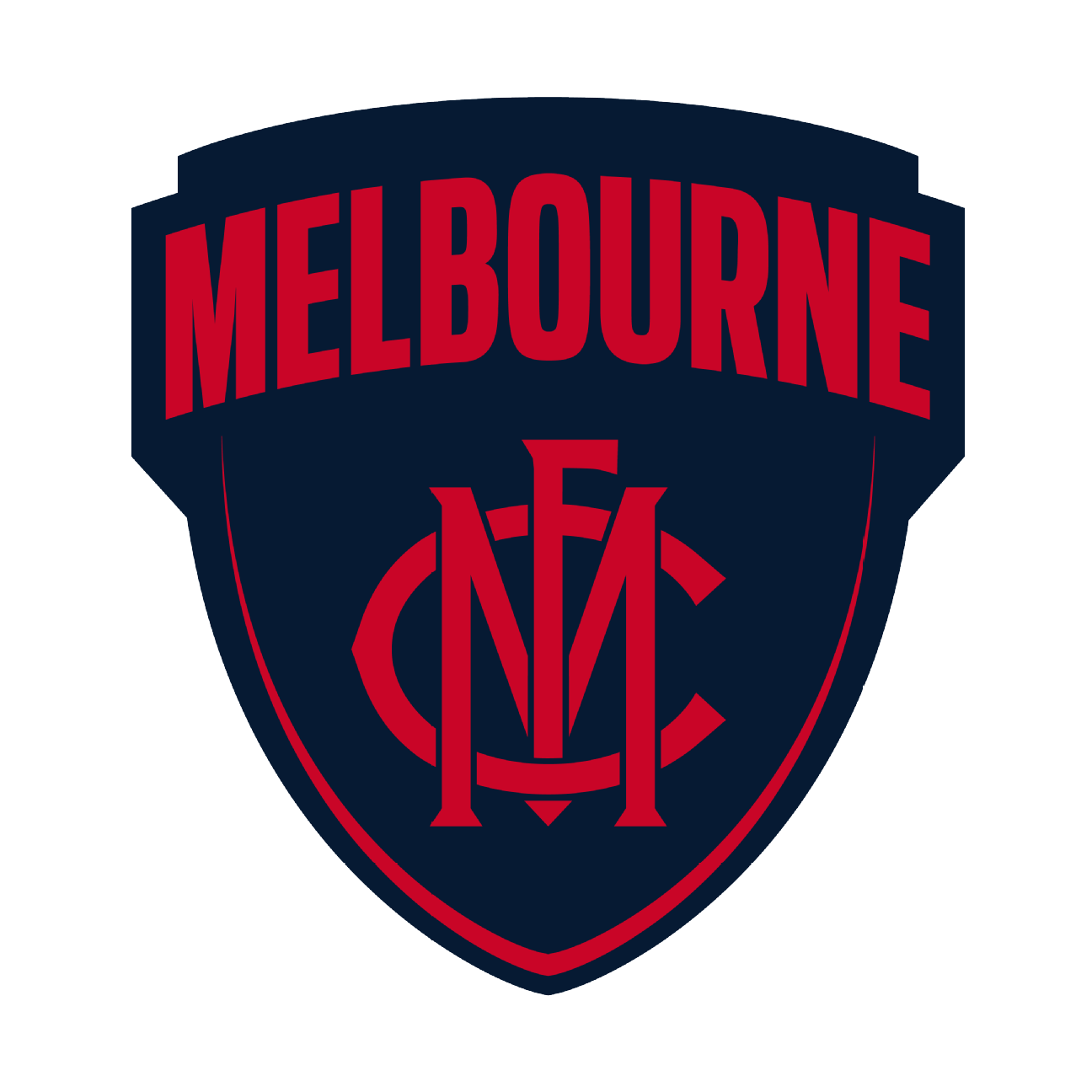 Melbourne
2020 pass mark: Prove 2019's bottom two finish was an aberration
It's the burning question surrounding the Dees: was 2018 -- when they played scintillating football all they way into a preliminary final -- the exception to the rule, or was 2019's disastrous bottom two finish a blip for what has become a powerful 'new Melbourne'?
Much publicised was the issues they had last preseason with the number of offseason surgeries they have, as was the condition of some recruits -- such as Steven May -- who arrived at the club, but even towards the back end of the year, the Dees weren't able to get on a roll, going winless in their last seven games.
It's a big year for Simon Goodwin and his men, and they simply must repay the faith that Dees fans have shown in recent years.
Pass or fail? Pass - just
Going by our preseason pass mark, the Demons get a tick as they proved they weren't a bottom-two team.
But missing finals with a squad featuring the likes of Max Gawn, Christian Petracca, Clayton Oliver and Steven May is a failure for Simon Goodwin and his team, with the Demons' inconsistency and skill execution a major worry.
It's finals or bust in 2021.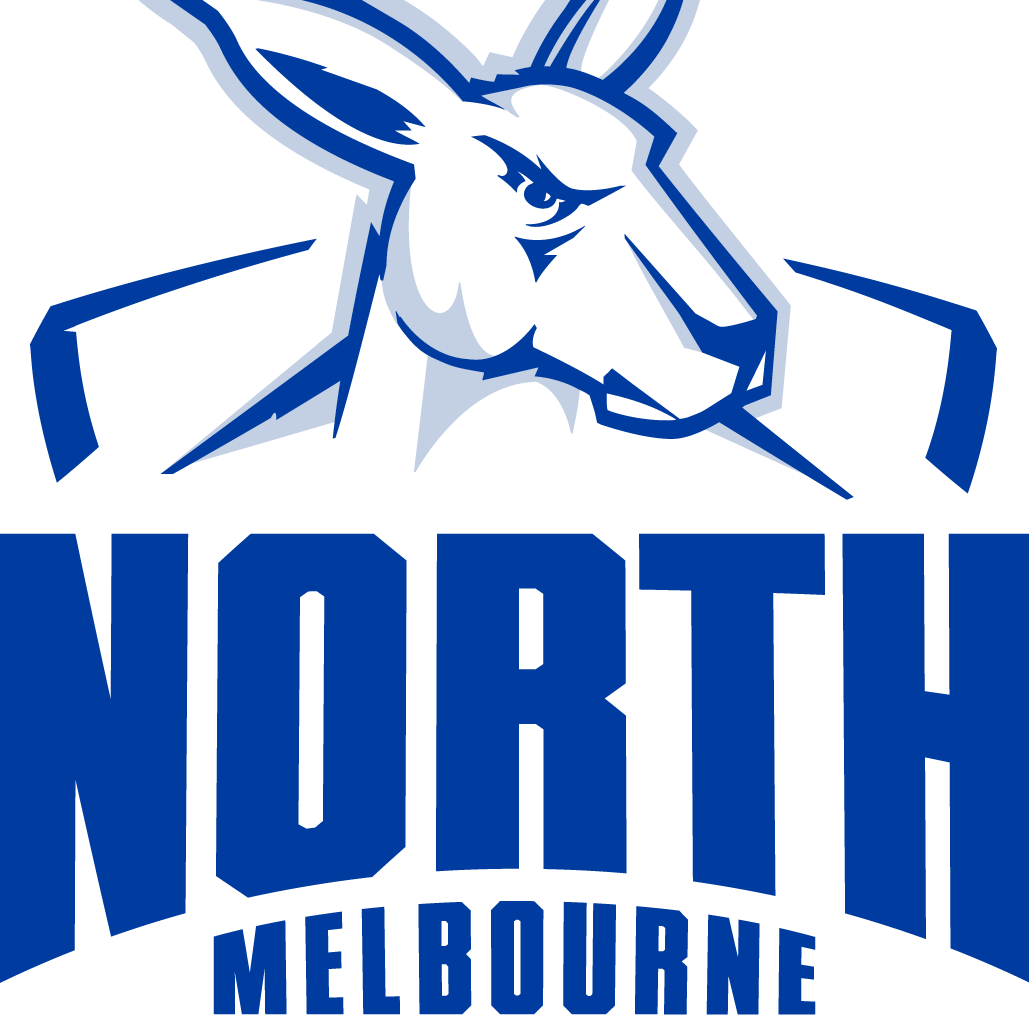 North Melbourne
2020 pass mark: Vindicate the decision to sack Scott
Rhyce Shaw has a tough gig this year. As a caretaker coach, it's easy to loosen the shackles and play a free-flowing brand of footy. but in his first full season as head coach of North, there's pressure to vindicate the decision to sack Brad Scott.
Compared to Carlton and St Kilda, who also sacked coaches mid year, the Kangas were the team closest to finals at the time, and the belief the hierarchy put in Shaw, signing him after a successful stint as caretaker, shows not on the faith they have in him and the list, but also the pressure he is under to perform.
Finals is just about a must for this outfit.
Pass or fail? Fail
The jury is still well and truly out on Rhyce Shaw after the Roos crashed to a 17th-placed finish.
The Roos did cop an awful run with injuries but they regularly played without system or passion, placing enormous pressure on Shaw in his first full year.
He has already made his mark in the offseason, cutting 11 players - with plenty of other big list management decisions to come.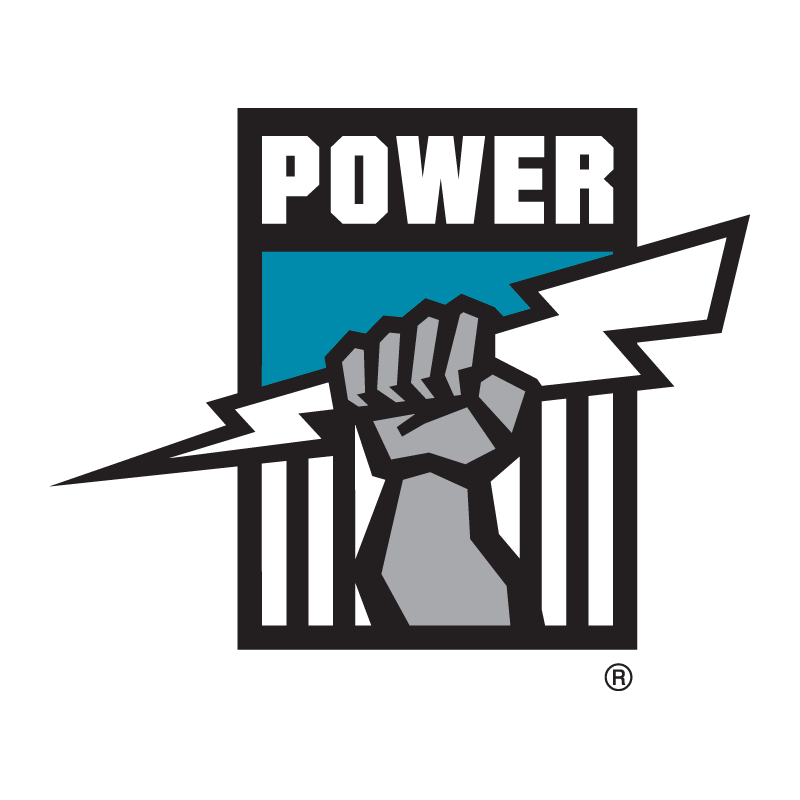 Port Adelaide
2020 pass mark: Play finals
This isn't even a prediction - it's Port's own public pass mark after chairman David Koch confirmed coach Ken Hinkley's tenure as senior coach would hinge on whether the Power makes finals this season.
And they're good enough to do it, with the Power able to produce some of the most scintillating football in the league. However, the big test for Hinkley is to ensure his team produces that form with any semblance of consistency after a topsy-turvy 2019 campaign.
Their percentage last year -- a healthy 105.4 -- points to the fact they're a better-than-average team, and with some of the most exciting young talent in the league, they should be good enough feature in September.
Pass or fail? Pass
A massive pass here. The Power sat atop the ladder all season and played some ferocious, exciting football but a prelim final exit at home will no doubt burn in their guts all year.
Coach Ken Hinkley's pre-season confidence was backed up brilliantly, and he has re-shaped this team to challenge for a flag in the very near future.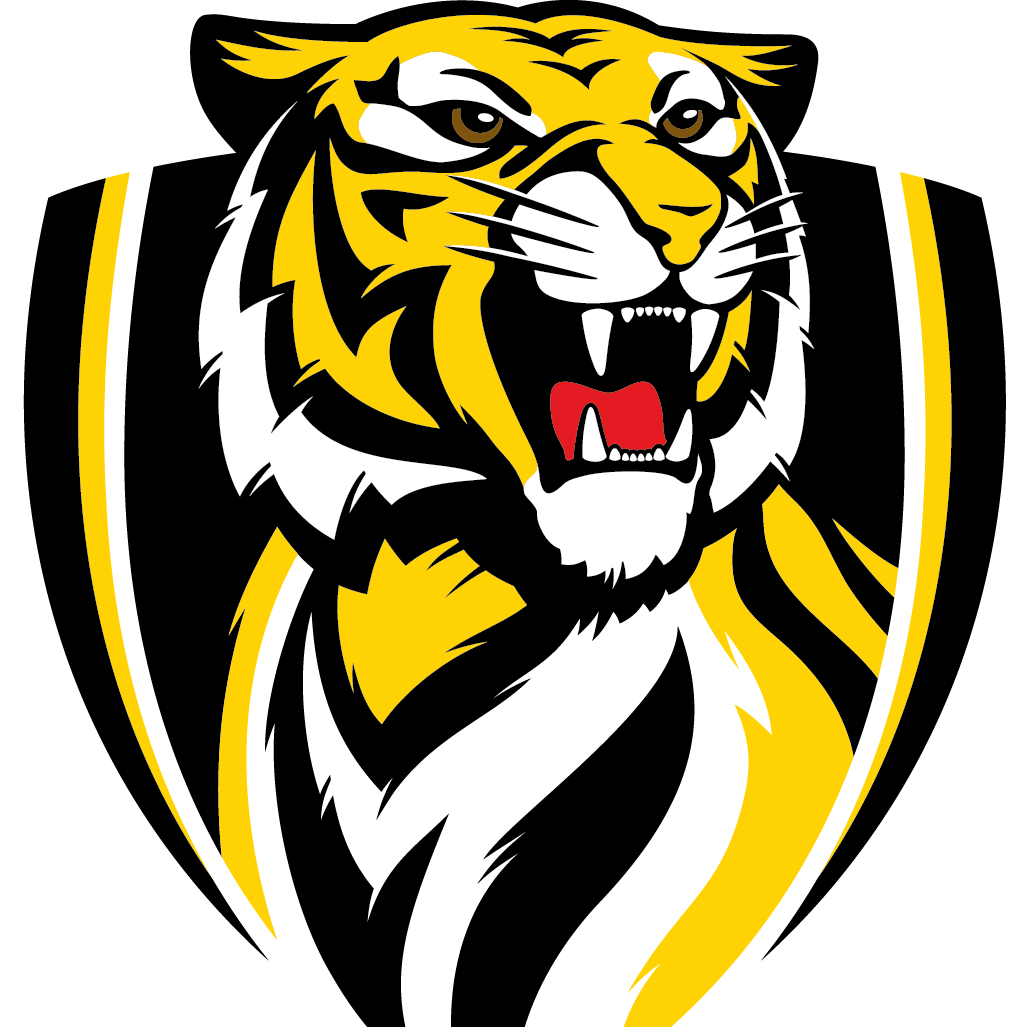 Richmond
2020 pass mark: A Grand Final berth
It's almost tempting to say a premiership is a pass mark for the Tigers, such has been their recent dominance and the fact they're possibly looking even stronger than last year: Grand Final star Marlion Pickett will benefit from a first proper AFL preseason, while Tom Lynch may become even scarier after entering 2019 on the back of significant knee surgery.
But as impressive as Richmond's personnel is, it's their gameplan that's so imposing. Few teams are able to quell the 'Tiger Tidal Wave' that so often overwhelms all before it, especially on the wide expanses of the MCG.
Everyone knows a week is a long time in footy, let alone looking ahead to September, but it's difficult to not to see Richmond at least featuring on Grand Final Day.
Pass or fail? Pass
This is of course a pass with flying colours. What an incredible Grand Final win, securing a dynasty for the Dusty-inspired Tigers.
Richmond overcame a series of obstacles (on and off the field) in 2020 and their premiership triumph was one of the best of modern times.
Who'd be brave enough to bet against them making it four out of five next year?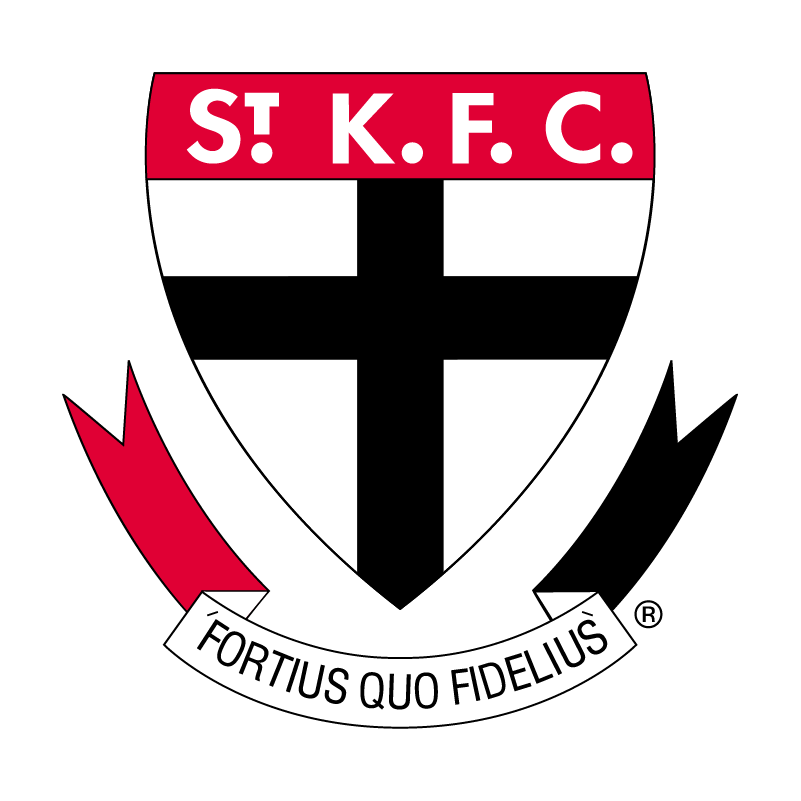 St Kilda
2020 pass mark: To be in the finals hunt in August
The new-look Saints -- fresh from one of the most frenetic offseasons in recent memory -- are possibly the most difficult team to predict heading into 2020.
After finishing 14th in 2019, new faces could make up almost a third of St Kilda's best 22. Those additions -- headlined by Bradley Hill, Zac Jones and Dougal Howard -- should only strengthen the side, but Brett Ratten's major task will be ensuring they all gel.
The Saints may miss finals, but they can't wallow in the AFL's lower echelons again. Rather, they need to be fighting for a finals berth as the home-and-away season enters its final month.
Pass or fail? Pass
Huge ticks across the board for the Saints this year. Their recruiting drive paid off big time and some of their young talent produced breakout seasons - Hunter Clark and Max King in particular look future stars.
They were far from disgraced in their semifinal against Richmond and no doubt Ratten will be satisfied with his first season back in the hot seat. If they can add another elite midfielder over the offseason, they should be aiming for the top four in 2021.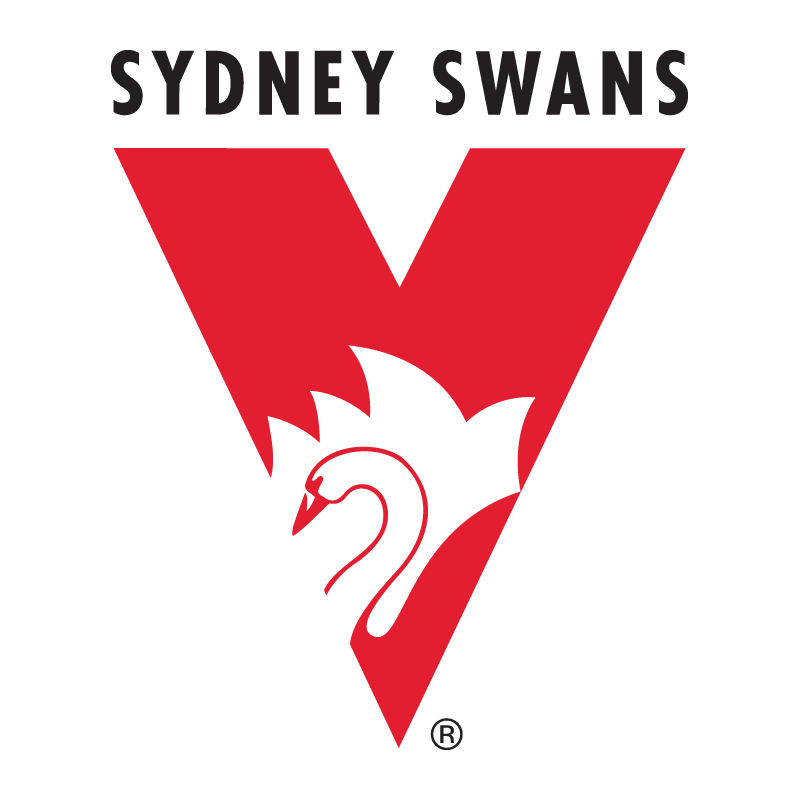 Sydney
2020 pass mark: Find a successor to Buddy
The Swans are unlikely to play finals after finishing 15th in 2019, with few bright spots in a difficult year. A similar season may follow, but possibly more importantly is finding a successor to Lance Franklin, who is now firmly in the twilight of his career.
They went hard at Joe Daniher last offseason, and perhaps another attempt at luring the star Don north would be the obvious move. If not, then learning to build the forward line around the incredibly talented Nick Blakey makes sense.
With the Sydney sporting market a notoriously difficult one to crack for the Swans, finding a long-term, flamboyant star forward is a must.
Pass or fail? Fail
A fail in terms of finding a Buddy successor, but the Swans can stride into the offseason with plenty of confidence despite finishing 16th.
Tom Papley was their leading goal kicker on 26, with daylight second, and the Swans do look well placed for small and medium forwards.
The talls are a concern though, with Buddy unable to get on the park, Sam Reid again inconsistent and Tom McCartin swung into defence at times. Nick Blakey looks exciting, but might be best suited higher up the field than deep in attack.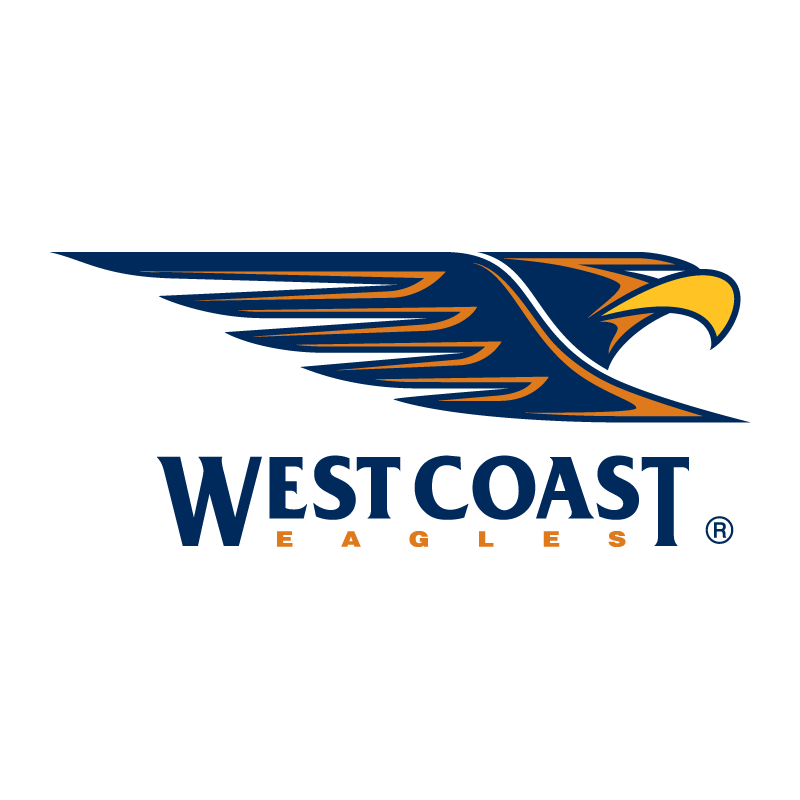 West Coast
2020 pass mark: Play in the Grand Final
The Tim Kelly factor looms large in assessing the Eagles' expectations heading into 2020.
Already boasting one of the league's scariest lists and enjoying perhaps the strongest home ground advantage in the competition, the addition of the former Cats midfielder Kelly makes them a clear premiership fancy.
Barring an injury crisis, it would be a disaster if the Eagles didn't play on the last Saturday of September.
Pass or fail? Fail
Not just any old fail - a massive fail. This year was a huge wasted opportunity for West Coast, considering the maturity of their list and the addition of Tim Kelly to an already imposing midfield.
It was obvious the Eagles were not happy in hub life but they did still get to enjoy a stack of mid-year games at Optus Stadium -- winning them all, including against contenders Collingwood and Geelong -- which appeared to have them on track for a serious flag tilt.
Ultimately, an elimination final loss at home to the Magpies exposed several areas of concern that Adam Simpson must fix over summer as the Eagles ponder an exit several weeks earlier than expected.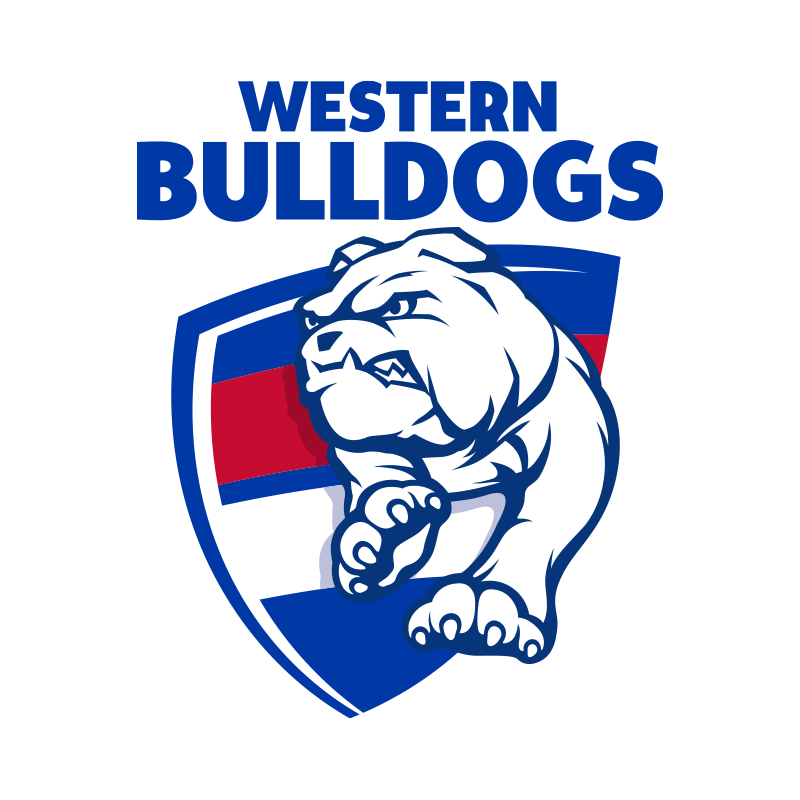 Western Bulldogs
2020 pass mark: Play in a prelim
This may sound like an ambitious pass mark for a club that was embarrassed by GWS in last year's elimination final but the Dogs look primed to jump several rungs of the ladder in 2020.
Already boasting one of the deepest midfields in the league -- and one which regained its manic intensity late last year -- the Bulldogs appear to have strengthened their two weak links during the offseason, after signing key defender Alex Keath and key forward Josh Bruce.
Assuming they retain the intensity of late 2019 and have a decent run with injury, the Dogs should at least make it to the penultimate weekend of the season.
Pass or fail? Fail
The elimination final loss to St Kilda was a hugely disappointing result for a club that many tipped to go close to a premiership this year.
Remarkably, they've not won a final since their drought-breaking 2016 premiership triumph, with two successive elimination final exits following from 10th and 13th-placed finishes after their flag.
Despite boasting one of the best inside midfields and some of the best outside runners in the league, the Dogs are still a fair way short of contending. Their big man department is the one which must be looked at over the offseason - the recruitment of Josh Bruce didn't work, Tim English still has some huge flaws and Aaron Naughton may be better suited down back.