As eight teams prepare to hunt for the ultimate glory in this year's finals series, 10 clubs are already licking their wounds and coming to terms with missing out on playing in September.
Some will be shellshocked in not making it while others may be quietly pleased with their 2019 campaigns.
But which clubs should be gutted at their seasons and which should be giving themselves a quiet pat on the back? We've judged whether or not they can be satisfied with their years.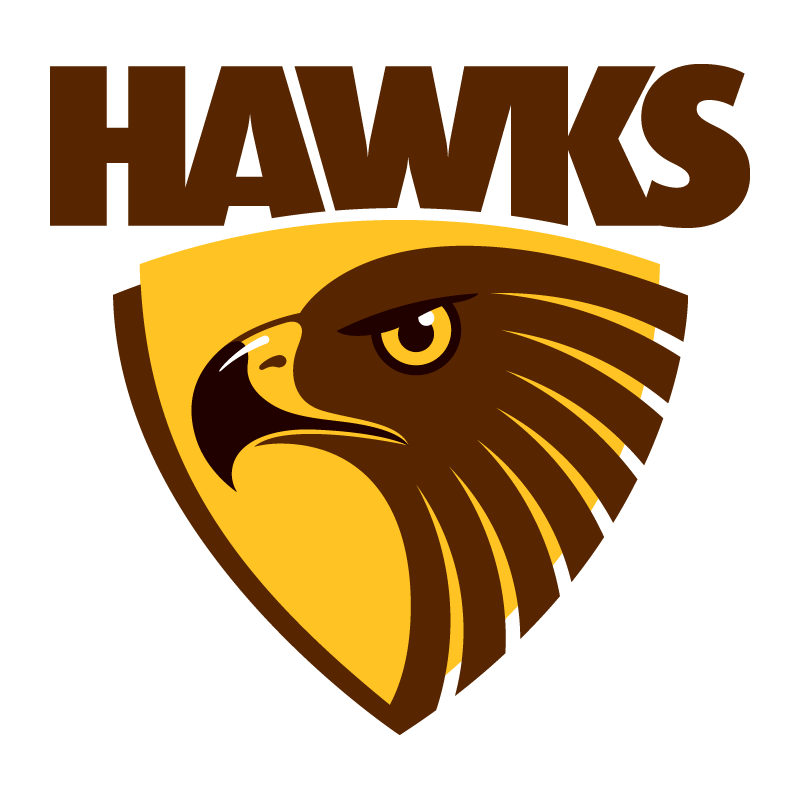 Hawthorn
Finish: 9th (11 wins, 11 losses)
Our preseason opinion: "There are just too many question marks surrounding Hawthorn's list to suggest they'll improve, with other clubs looking well placed to overtake them. The midfield especially, without Tom Mitchell, appears light-on and a lack of key position depth could hurt their chances. But, as always, beware the Alastair Clarkson factor - with so many new rules introduced since last year, he's the one coach you know will have some aces up his sleeves."
How did they do? The Hawks are one of the most difficult clubs to judge after a topsy-turvy 2019. They did drop out of finals but didn't plummet quite as far as most might have expected, especially after the season-ending injury to their premier onballer Mitchell.
The Hawks were at times listless and suffered some awful losses but their finish to the season would make all Hawthorn fans excited, with dominant away wins against GWS and West Coast in the final three rounds.
As a team, the Hawks had similar strengths and weaknesses to previous years, ending up +230 for scores from intercepts (ranked third) but outscored by 78 points from clearances (ranked 11th). In fact, Clarkson's men ranked 18th for clearance differential and 17th for centre bounce clearance differential. It's an area Mitchell's return will help -- what a pairing he and the rapidly rising James Worpel will be -- but the midfield depth is still questionable.
Grading: C-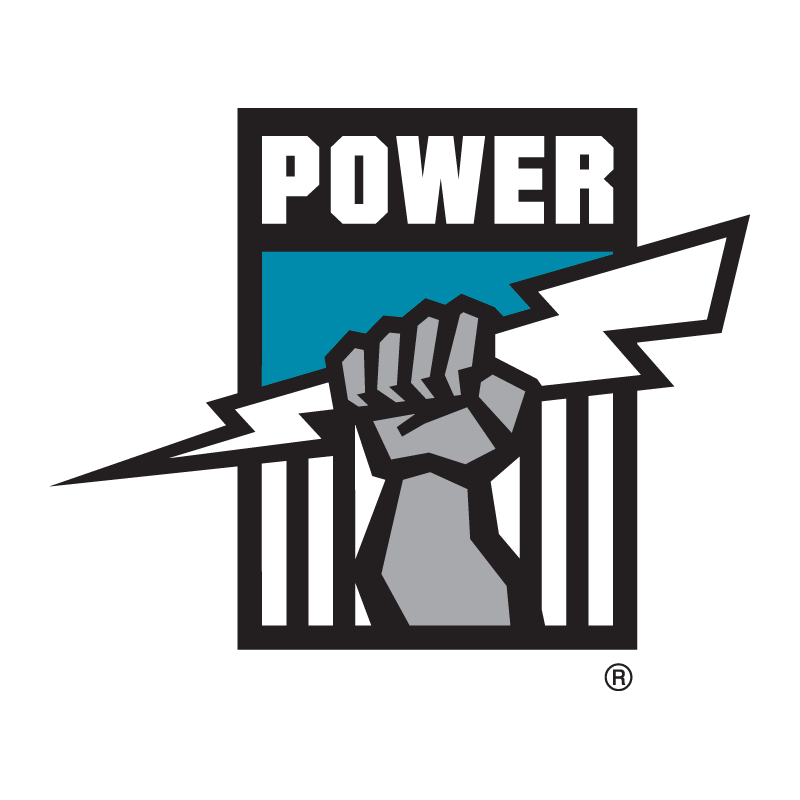 Port Adelaide
Finish: 10th (11 wins, 11 losses)
Our preseason opinion: "Port Adelaide finished 10th last season -- missing finals by just one game -- and I expect a similar year from them in 2019. A tricky draw to start could shatter confidence early and make a finals berth tough, but on the other side, a 3-1 start or better could be a springboard for a return to the bottom end of the top eight."
How did they go? For the third year of the past four, the Power finished 10th on the ladder. Again missing finals can only be considered a fail for Ken Hinkley and Co. and the pressure will no doubt be even more intense in 2020.
But there appears to be more of a silver lining to this year's 10th-place finish after Port invested heavily in the draft last offseason with an eye to the future. And the kids are good, with Connor Rozee (pick 5), Zak Butters (12) and Xavier Duursma (18) producing outstanding debut seasons.
A percentage of 105.4 indicates Port were more good than bad, but the extremes of their performances from week to week would be hugely concerning. Also concerning was Port's inability to convert their midfield dominance, being No.1 for inside 50s per game but only 15th for scoring once inside 50. They also dominated time in forward half but only ranked 14th for offensive efficiency and 16th for scoring accuracy.
Plenty to work on over summer but also plenty of reasons for optimism.
Grading: C-
An #AFLDraft special! The team is joined by @ChrisDoerreESPN
and @championdata's Christian Joly to chat:

🦠 COVID curveballs
🧐 A top 20 phantom draft
📈 Risers and sliders
👀 Ranking the No. 1 picks since 2000

Stream the latest @ESPNAusNZ#AFL pod herehttps://t.co/XHlrbAAC7Y

— footytips (@footytips) December 7, 2020

Adelaide
Finish:11th (10 wins, 12 losses)
Our preseason opinion: "The Crows will be stinging after missing the finals last year and their list is in its prime. They have a tough first three matches but if they can be 3-1 after the first month, they'll be in the box seat for a top four finish."
How did they go? What a fall it has been since 2017, when the Crows were the best team in the league during the home-and-away season. After dropping to 12th last year, most (including us) expected Adelaide to bounce back strongly considering the maturity and quality of their list.
The signs were promising early, with Adelaide rising to third on the ladder after Round 8 and then fourth after Round 13 but then the wheels fell off. The Crows went 2-7 to finish off their season but it was the nature of some of those defeats that exposed some deep cracks.
On the field, the Crows' forward-half game that was so strong in 2017 completely disappeared, and a number of individuals suffered dramatic drops in form. Off the field, there is rising pressure on coach Don Pyke and senior decision-makers throughout the club.
Make no mistake, this will be a fascinating offseason for the Crows, with the fallout likely to be dramatic.
Grading: D-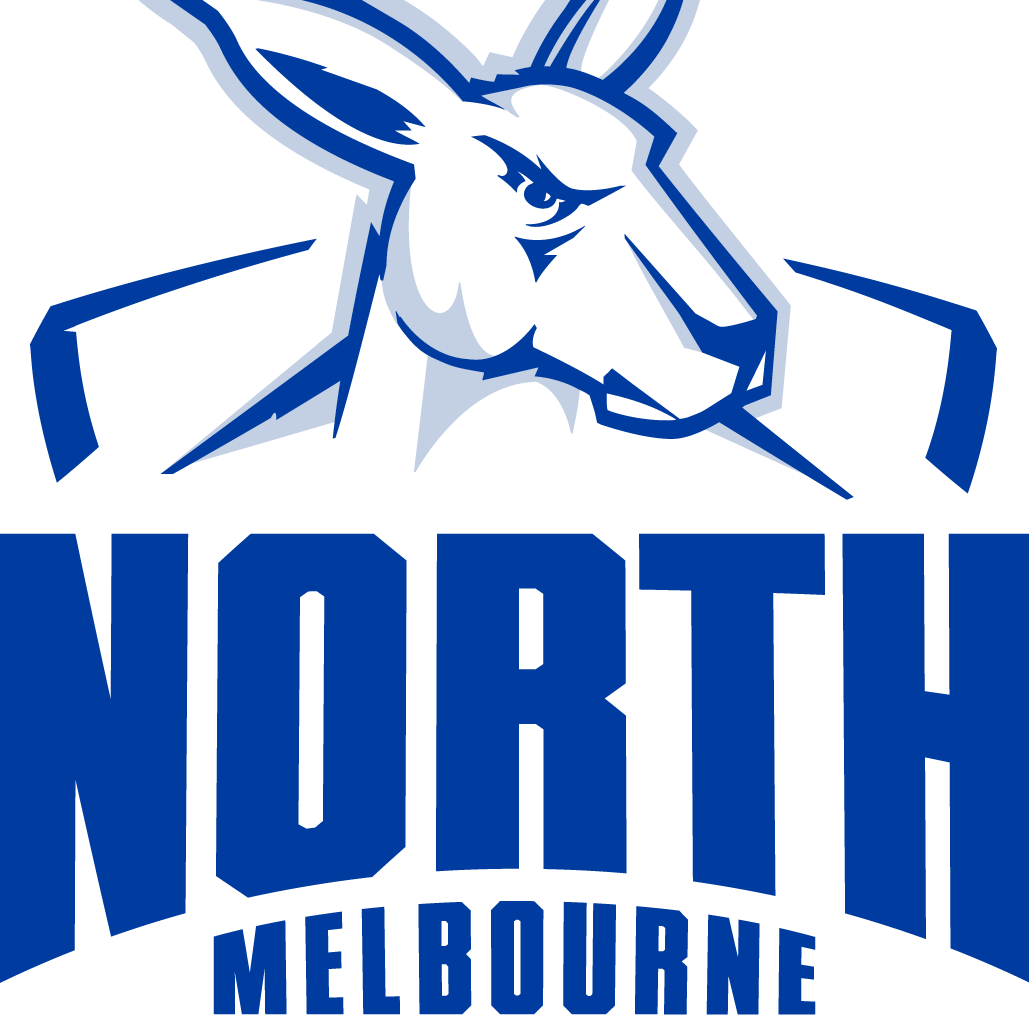 North Melbourne
Finish: 12th (10 wins, 12 losses)
Our preseason opinion: "North haven't received too much fanfare over the offseason but have the talent to make finals after just missing out in 2018. They boast one of the league's best inside midfield groups, which will revel in the new 6-6-6 rule, while there's now more silk to work alongside the grunt. Expect the Roos to at least play one final this year ... don't be surprised if they even win one."
How did they go? Overall, it was a pretty disappointing season for the Roos. They had the talent to play finals and failed, while 10-year coach Brad Scott walked out the door after just two wins from the first nine games. By season's end they had actually gone backwards from 2018, in which they achieved 12 wins.
But since Rhyce Shaw took over in Round 10 there have been some promising signs. Under their new coach, they ranked No. 1 for scores from forward half intercepts and improved their time in forward half from 13th in the league to third. Impressive wins over Richmond and Collingwood proved this side can compete with the best on a regular basis and fans should be excited about what the group can achieve next year.
Grading: C-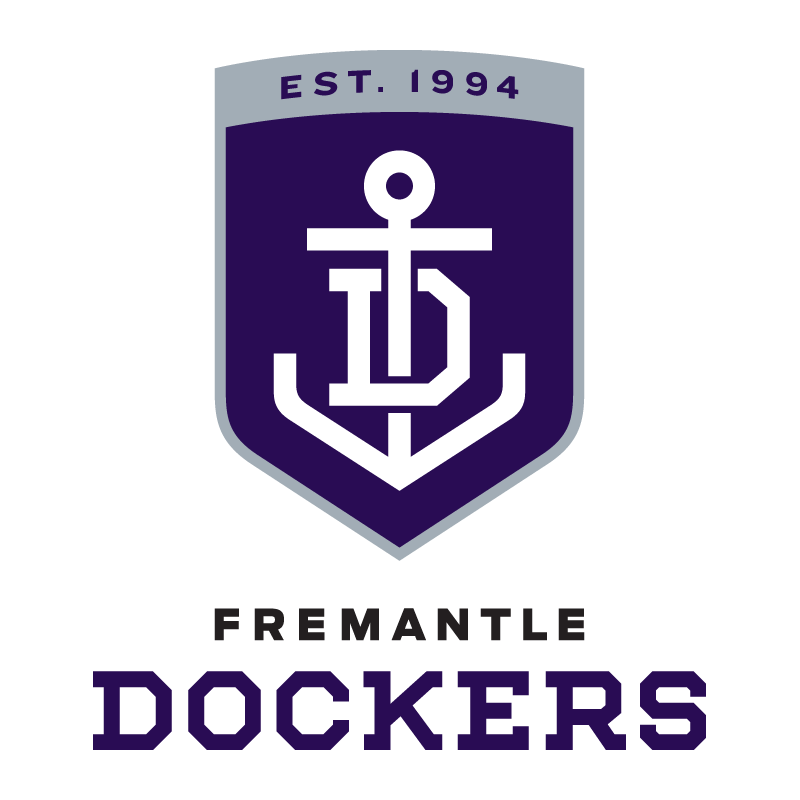 Fremantle
Finish: 13th (nine wins, 13 losses)
Our preseason opinion: "The acquisition of Hogan is a good one, but the loss of Neale will be felt. His workload was significant in 2018, and relying on organic growth from Fremantle's young midfielders might not be enough to plug the gaps. Expect the Dockers to miss out on the top eight again."
How did they go? At the mid-point of the season many began wondering whether the Dockers were actually the best team in Perth. It's funny how things can change so quickly!
From Round 15, they won just two more games, slipping outside the top eight and out of finals contention well before Round 23. In fact, if you take away the two one-point wins Fremantle had over Brisbane and Sydney, they actually finish tied 16th with Carlton. It's little wonder considering the Dockers were ranked 17th for both scores per inside 50 and overall scoring accuracy
The drop-off was so drastic for the Dockers that it led to the shock sacking of long-time coach Ross Lyon and club CEO Steve Rosich. Right now the club is in disarray with no clear plan for 2020 and it's becoming clearer and clearer that a full rebuild is needed.
Grading: D-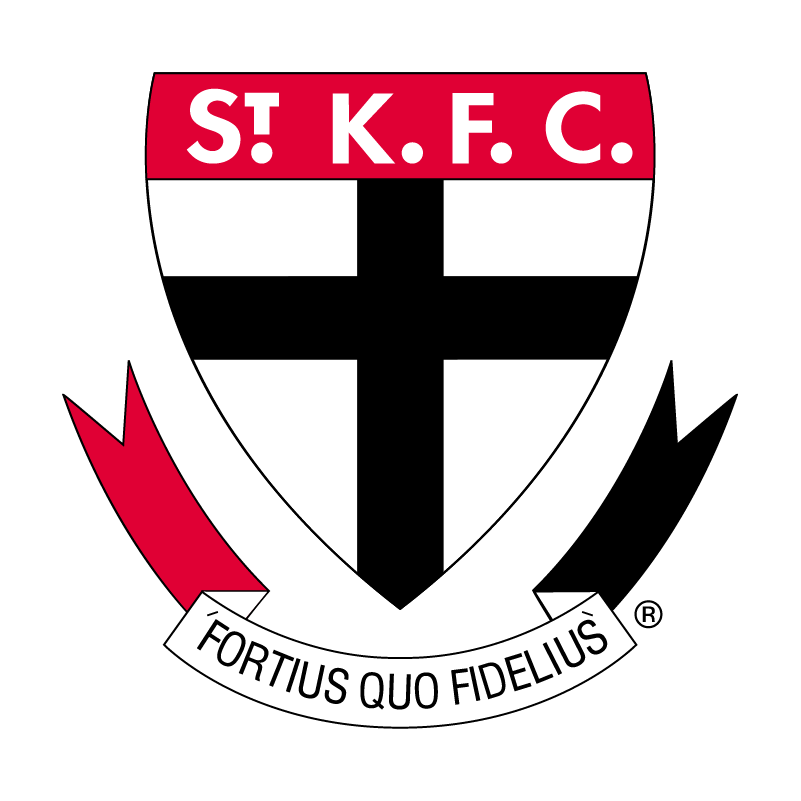 St Kilda
Finish: 14th (nine wins, 13 losses)
Our preseason opinion: "After such a horrendous 2018, there's really only one way for the Saints to go this year. Finals still seem a fair way off but Alan Richardson's side has a soft draw and a point to prove. They should be winning at least five or six games this season."
How did they go? Like the Dockers, the Saints were being spoken about as a possible finalist earlier in the year after a 4-1 start, but a four game losing streak quickly snuffed that out and ultimately saw the demise of head coach Alan Richardson.
But given where many of us expected St Kilda would finish, nine wins is a pretty decent effort. Scoring was up for the Saints in 2019 and scores against were down, something which will hold them in good stead in 2020.
If the club can secure the services of interim coach Brett Ratten, you feel they might be able to challenge for a finals berth next year. The building blocks are there.
Grading: C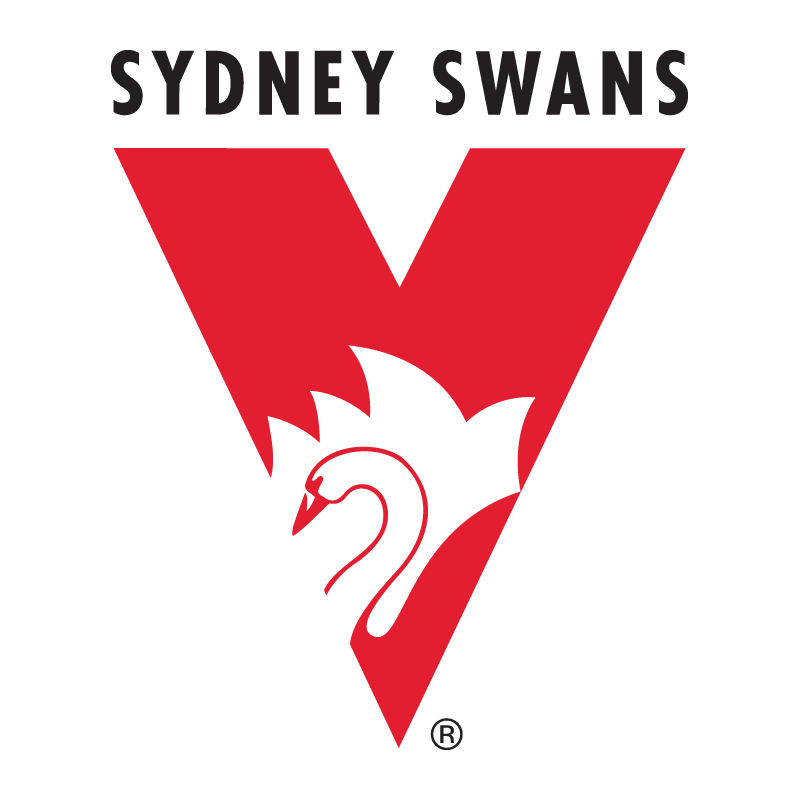 Sydney
Finish: 15th (eight wins, 14 losses)
Our preseason opinion: "The Swans finished sixth last season but haven't really gotten much stronger this off-season, while plenty of teams around them look improved outfits. With a tougher draw, I wouldn't be surprised to see Sydney go backwards and miss out on finals this year."
How did they go? Looks like we were pretty spot on with our preseason prediction. The Swans were one of the league's youngest sides throughout the year, and the byproduct of blooding that youth was that they didn't win many games.
Considering the youth on the park, it's little wonder the Swans ranked 18th for contested possession differential, 17th for inside 50 differential and 18th for time in forward half, while they're also clearly crying out for some help in the guts; Sydney were ranked 17th for hit out differential and clearance differential.
Grading: C-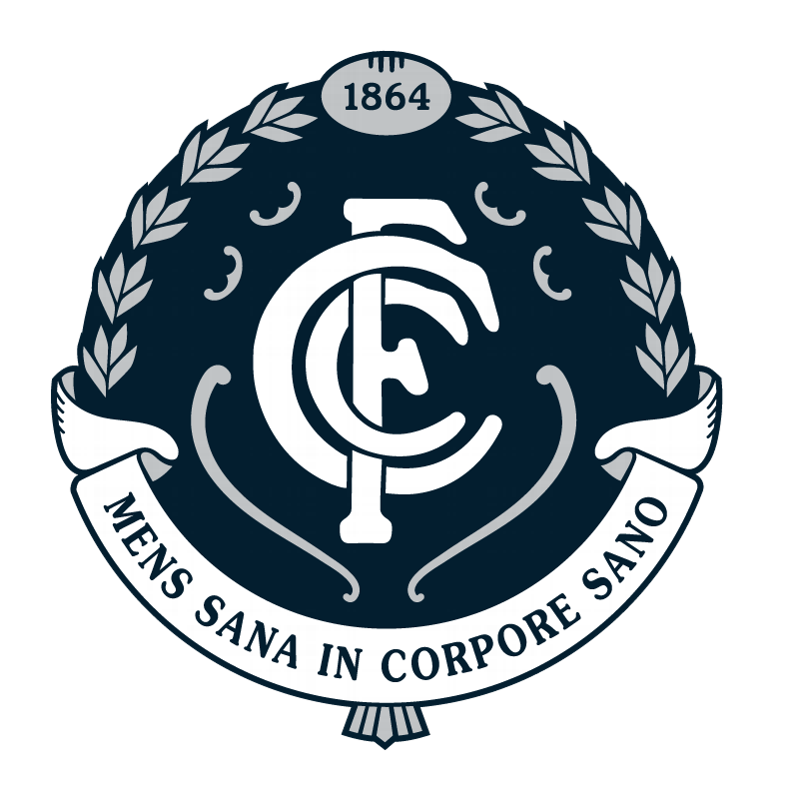 Carlton
Finish: 16th (seven wins, 15 losses)
Our preseason opinion: "The only way from the bottom is up, right? Carlton will be hoping that its investment in the draft will continue to pay off this season, as another wooden spoon probably won't go down well at Princes Park. Expect the Blues to be better than the Suns and possibly the Saints, but it's hard to see them challenging for the eight just yet."
How did they go? It was a tale of two halves for the Blues, who looked like they had gone backwards under Brendon Bolton, before David Teague released the shackles in the second half of the year to show the competition what his side was capable of.
In the back half of the season, the Blues turned around a number of key stat columns; they went from 18th to fourth for points from intercepts (33.5 per game to 49.9 per game) and 16th to second in points from forward half intercepts (21.2 per game to 32.7), highlighting a new, high press style of defence under Teague. Scoring also went up from 67.1 points per game under Bolton to 79.2 under Teague.
Tallying seven wins in 2019, the springboard is there for another rise up the ladder next year.
Grading: B-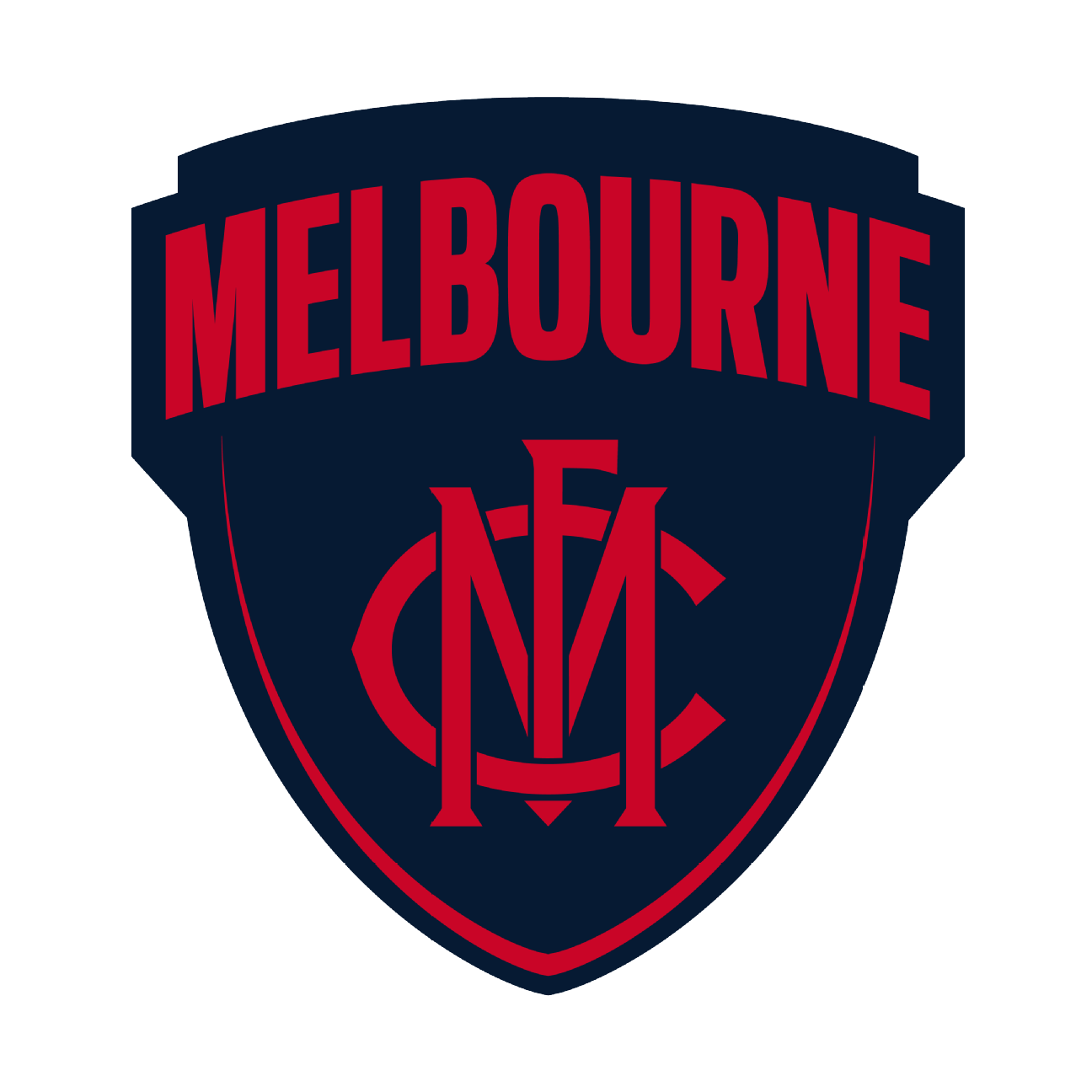 Melbourne
Finish: 17th (five wins, 17 losses)
Our preseason prediction: "Many will expect Melbourne to challenge for a premiership and while they do have an enviable list, they might still be a year away from breaking their lengthy flag drought. There's no disgrace in winning two finals and finishing in the top four as they did in 2018 but other clubs -- notably Richmond, West Coast and Collingwood -- appear better placed to take home the premiership cup."
How did they go? Burn the tapes and never speak of 2019 again. Simon Goodwin (and Melbourne's fans) will be hoping 2019 was an aberration of monumental proportions, and that 2018 wasn't the flash in the pan it's appearing to be.
On the surface it seemed the Demons lacked outside run and were unable to get meaningful inside 50s to the advantage of their forwards, and the stats back it up. The Dees ranked dead last for scoring per inside 50 and scoring a goal per inside 50, while they were ineffective defending the footy going the other way and were ranked 16th for stopping opposition goals per inside 50.
It's little wonder Melbourne managed just the five wins in 2019 - NINE fewer than last season.
Grading: F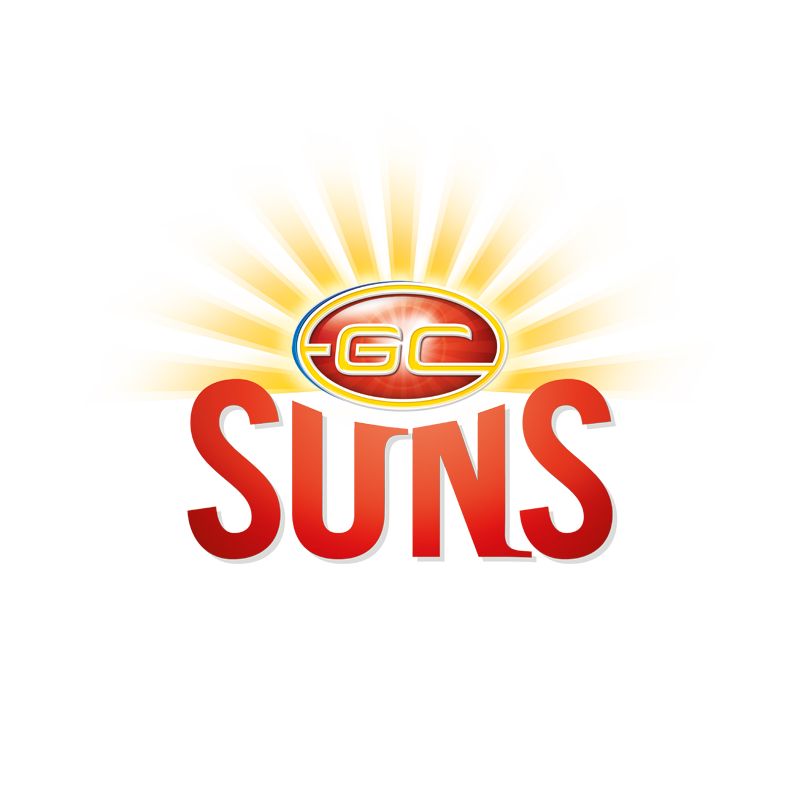 Gold Coast
Finish: 18th (three wins, 19 losses)
Preseason opinion: "There's only one spot lower than 17th (where the Suns finished last year) but unfortunately Gold Coast look most likely to finish with this year's wooden spoon. Stuart Dew's men were already facing a long season, before injuries mounted to make things even tougher. Important key defender Rory Thompson (ACL) and Harrison Wigg (ACL) are done for the year, while No. 3 draft pick Rankine's hamstring injury will keep him out for the first couple of months. The Suns appear to have the weakest list in the league and will need a serious turnaround in luck and form to avoid dropping to 18th."
How did they go? Doom and gloom was predicted, and doom and gloom is what we got. Importantly, the Suns managed to take advantage of a few easier games to open the season, and we're glad they did, as after Round 4, they didn't win another game for the rest of the season.
According to Champion Data, the Suns had no elite players in any position in 2019, while just seven had an "above average" year for their position. They ranked dead last for disposals per game and had their lowest "time in front" percentage (23 percent) since their first two years in the competition.
They're young and inexperienced, so it's little wonder they finished bottom in 2019, but it was foreshadowed, so they (narrowly) avoid getting an F.
Grading: D-