NIZHNY NOVGOROD, Russia -- Panama were swept aside by a "beautiful" England, said coach Hernan Dario Gomez on Sunday, heaping praise on Gareth Southgate's side after seeing his team thrashed 6-1 in the World Cup Group G clash.
Gomez gushed over the record-breaking England performance at the Nizhny Novgorod Stadium, which was the most one-sided result of the tournament in Russia.
The rout saw England through to the next stage, eliminating the World Cup debutants and handing Panama another harsh lesson after they lost their opening game 3-0 to Belgium.
"They were so precise, so accurate. England are so practical, it's a beautiful team," said Gomez, quick to admit the gulf in class between the two.
---
World Cup 2018 must-reads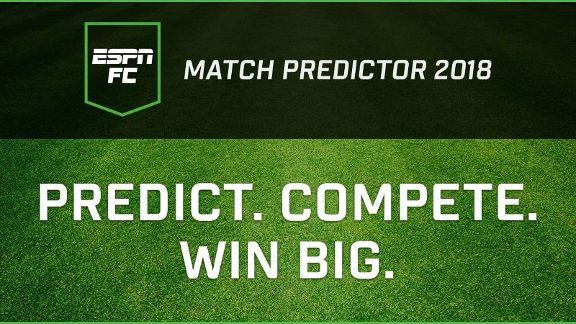 - Make your daily picks with ESPN FC Match Predictor 2018!
- World Cup fixtures, results and coverage
- World Cup LIVE: Follow all the action on and off the pitch today with ESPN
- Messi helpless as Argentina's World Cup dream fade
- Mbappe announces himself on the World Cup stage
---
"I think that the winning margin for England could have been even bigger. We could have actually conceded more goals.
"We tried to play against England but there is a huge difference between our two teams. Conceding five goals in the first half was tough. We were feeling rather frightened by the big difference between the two teams."
Gomez even went over to his England counterpart before the resumption of the second half to congratulate him and assure him Panama would play a calmer game after letting their emotions get the better of them in the opening 45 minutes.
"What we tried to do after that was to avoid an even bigger catastrophe. We managed to hold onto the ball a little more in the second half and we kept playing in a very orderly fashion.
"Had we not done that our losing margin would have been far more than six goals.
"Conceding five goals in the first half is too much and I said to my assistants at the break 'I'm starting to feel scared.' All we could do by then was to try and stop England from scoring more."
Gomez said he had no complaints about the two penalties awarded to England, both thrashed in by captain Harry Kane.
Felipe Baloy's consolation goal in the second half for Panama, added the coach, had been a "moving" experience.
"Felipe Baloy will be retiring from the national team and God gave him the opportunity to score that goal because of the way he conducts himself in football," said Gomez.
"He's such a professional. When you are debutant at a World Cup, you enjoy your first goal so much more."