The coronavirus pandemic made the summer transfer market unlike any before it, but there were still plenty of deals done, and you can check out the major ones here. The window might be closed across the top leagues in Europe, but here are the best rumours from around the globe.
TOP STORY: Man United seek either Varane or Upamecano
Manchester United are planning on strengthening their defence in January, and two contrasting reports link them with Raphael Varane from Real Madrid or RB Leipzig's Dayot Upamecano.
The Daily Star believes that, because he's entering the last 18 months of his contract, the fee to sign Varane will now be far lower than when Jose Mourinho tried to lure him to Old Trafford in 2018 as Madrid wanted over €110m. Moreover, Varane is now represented by Base Soccer Agency, with whom United have a productive relationship.
Meanwhile, Bild journalist Christian Falk thinks that United are more likely to attempt to sign long-term target Upamecano, who reportedly has a release clause of €45m which comes into effect this summer.
That fee would appear to be too high for fellow admirers Bayern Munich, which leaves United first in line to attract the 22-year-old and sources told ESPN in August the Frenchman was a top priority, though no deal happened.
- Stream ESPN FC Daily on ESPN+ (U.S. only)
- ESPN+ viewer's guide: Bundesliga, Serie A, MLS, FA Cup and more
LIVE BLOG
22.20 GMT: That will do it for the latest edition of our LIVE Transfer Talk blog. We hoped you enjoyed following along with us and remind you to check back shortly for the latest transfer rumours, reports and completed deals. Goodnight!
21.55 GMT: Could Mario Balotelli be headed for Brazil?
The enigmatic and out-of-contract striker is being linked with a move to Vasco da Gama, having last been released by hometown Brescia. The club's sporting director, Fabio Cordella, revealed to Tuttosport that he is negotiating with the striker's manager for his trip to Brazil.
"It is not a dream to be able to bring Mario Balotelli to Brazil, it is pure reality", assured the leader. "We are working with Mino Raiola [the manager] to bring one of the best players in the world to Vasco."
Balotelli, still just 30, was last effective in 2019, scoring eight goals in 15 games for Marseille.
21.03 GMT: Alvaro Morata's second stint at Juventus has started with a bang -- six goals in eight games -- but Juventus aren't rushing to trigger his £45 million buy clause.
On a season long from Atletico Madrid, Juventus have the option to extend the Spaniard's loan for another season for €10m or buy the 28-year-old striker outright for £35m. Goal has learned that Juve are in no rush to do either just yet, and plan to wait a full year before triggering their buy option.
Morata has so far looked reinvigorated in Turin, scoring goals and looking a good partner alongside Cristiano Ronaldo.
20.17 GMT: Could West Ham make a rare deal with mighty Real Madrid come January?
The Daily Mail understands that the Hammers have been offered little-used striker Mariano Diaz on loan. Milan are looking to offload the 27-year-old, who has only managed three league starts and 1,000 minutes since returning to the Bernabeu in 2018, and have reportedly offered him to both West Ham and West Brom.
West Ham failed in a move for Bournemouth's Josh King on deadline day and could opt for Diaz, who once scored 18 league goals in a single season for Lyon (2017-18).
19.29 GMT: Southampton have signed midfield destroyer Oriol Romeu to a new two-year contract extension.
The 29-year-old, who has been at St. Marys since 2015, was previously in the final year of his contract with the club. The former Barcelona and Chelsea man is closing in on 200 appearances for Saints and is a favourite of manager Ralph Hasenhuttl.
"I have not seen many players who are as professional as Oriol in my time as a manager," said the Southampton manager about Romeu.
"He gives his absolute commitment in everything that he does, whether it is in training or in a match, and this is a great example to set."
18.41 GMT: Milan struck gold when they bought Andriy Shevchenko for $25 million from Dynamo Kiev in 1999 and Calciomercato claims they could look to the same with a return raid of Dynamo 20+ years later.
The report states that Milan are interested in young forward Vladyslav Supriaha, who is valued at over €15 million by the Ukrainian giants. The 20-year-old, who scored 14 goals last season in 25 games while on loan at SC Dnipro-1 last season, previously led Ukraine to the Under-20 World Cup title in 2019, scoring two goals in the final against South Korea.
Milan are reportedly willing to offer €7m for the forward but Dynamo are holding out for at least double that.
17.55 GMT: Benfica midfielder Julian Weigl is an option for Spanish club Valencia, according to Portuguese outlet Record.
The ex-Borussia Dortmund man, 25, has largely been relegated to substitute duty so far this season and could push for a fresh start in January. Capped five times by Germany, Weigl joined Benfica last January for €20 million.
17.08 GMT: Everton are weighing up a move for pacy Man United winger Daniel James, Football Insider has learned.
Then with Swansea City, James was a target for Everton in 2019 before signing with Man United and reportedly is back on the Toffees radar. The report claims that Everton are expected to pursue loan deals in January, so a temporary move, at least initially, could be the likeliest route for James to land at Goddison Park.
The 23-year-old, who cost United an initial £15 million, has scored just four goals in 51 games for the Red Devils.
16.21 GMT: If a squad as deep as Chelsea's is struggling with injuries, there must be an issue.
Christian Pulisic has been missing since aggravating a hamstring problem during the warm-up prior to Chelsea's game at Burnley; Kai Havertz is training again after testing negative for COVID-19 but earlier positive tests mean he is unlikely to be fully fit; Thiago Silva did not train on Thursday having only just returned from Brazil; Ben Chilwell is a doubt after sustaining a minor injury while with England.
"I'm concerned because across the Premier League the injuries are going up," manager Frank Lampard told a news conference ahead of the game against Newcastle on Saturday lunchtime. "Muscle injuries are going up, the numbers are there if the Premier League want to go and look at them closely.
"So it is clear. There is a correlation of games, game after game after game. Zero preseason, the schedule is tighter.
"Throughout the season there will be these really busy patches and if we want to handle them as best we can, if we want to look after the players and get the product as well as we can, change the time of 12.30 p.m. Change the time. That's not a difficult conversation for me to have.
"The amount of things we change due to COVID and Project Restart and now in this season that we have to change because these are incredible times, then we have to continue looking for the best way to change it. So the answer is: stop talking and act upon it."
15.30 GMT: Liverpool have some injury issues and Mo Salah isn't available either. Here's a breakdown of their situation.
14.39 GMT: It looked like Real Madrid might only move for Bayern Munich defender David Alaba if Sergio Ramos didn't sign a new contract.
However, Marca reports that Madrid will make Alaba a priority whatever happens, given they can land one of the world's best for nothing next summer.
13.57 GMT: Manchester City reserve goalkeeper Scott Carson is relishing role as mentor to USMNT No. 1 Zack Steffen, but he tells Mark Ogden that he still hopes to play.
City have played 70 competitive fixtures in all competitions since Carson arrived on loan from Derby County in August 2019. The former England goalkeeper hasn't played a single minute of any of them, prompting the good-natured gift of a free trip around a stadium he has yet to play in. Even Kyle Walker has played between the sticks during Carson's time at the club, with the City right-back forced to wear the gloves for the final nine minutes of a Champions League clash with Atalanta in Nov. 2019 following a red card for substitute keeper Claudio Bravo.

"Kyle always tells me he has more goalkeeping appearances than me for Manchester City," Carson said. "That's another reason why I want to get at least one game during my time here!"

With the top clubs now carrying 25-man squads in order to compete on all fronts for silverware, the role of a third-choice goalkeeper has become a necessity and a thankless task at the same time. They train as hard and as regularly as the first and second-choice options, but when it comes to matchday, the No. 3 often has to watch from the stands, not even earning a place on the bench.
13.15 GMT: Manchester City may have plenty of money to spend on new talent, but homegrown stars are important too.
Should Jack Grealish be an automatic starter for England?
The FC panel debate if Jack Grealish deserves a permanent spot in England's starting XI.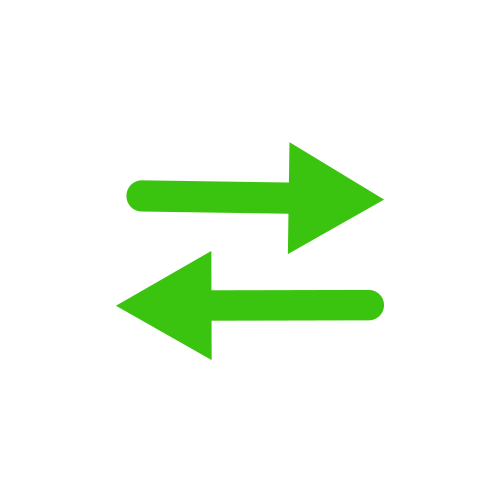 12.40 GMT: Pep Guardiola has signed a contract extension at Manchester City until 2023, the club have announced.
First reported by the Daily Mail, the 49-year-old's deal ran until the end of the 2020-21 season, which began on Sept. 12, and he will remain in the Premier League after agreeing an extension.
Guardiola said: "Ever since I arrived at Manchester City I have been made to feel so welcome in the club and in the city itself- from the players, the staff, the supporters, the people of Manchester and the chairman and owner.
"Since then we have achieved a great deal together, scored goals, won games and trophies, and we are all very proud of that success. Having that kind of support is the best thing any manager can have. I have everything I could possibly want to do my job well and I am humbled by the confidence the owner, chairman, Ferran and Txiki have shown in me to continue for two more years after this season. The challenge for us is to continue improving and evolving, and I am very excited and about helping Manchester City do that."
Guardiola has won six major trophies at City, including back-to-back league titles in 2018 and 2019. He will also be key to City's move for Barcelona's Lionel Messi.
12.05 GMT: Rennes' Eduardo Camavinga has been attracting plenty of interest and Marca says that Manchester United could join Real Madrid in the chase.
Camavinga, 18, is one of the top young midfielders in Europe and sources have told ESPN that Real Madrid will make a summer move to sign him.
Paris Saint-Germain are also keen, but Man United could be in the running if they move on Paul Pogba. One issue is that Camavinga is valued at around €70m.
11.24 GMT: Juventus midfielder Sami Khedira is going to be linked with Tottenham. Here's why.
Khedira, 33, has fallen out of favour at Juve and can leave the club on a free transfer in the summer. The German gave an interview saying he would welcome the chance to play under Jose Mourinho (who managed him at Real Madrid) again and that joining the Premier League is a dream.
"When I was a child it was always a big dream of mine to be a Premier League player," he told Sky Germany. "I am really happy and satisfied with my career until now but one thing is still missing because I always had this dream and it has never come true... to be a part of the Premier League."
On Mourinho, he added: "Because of his personality. He is always direct, honest, clear in his mind and a great coach. Many people talk about him [being] too defensive but he is a winner, he is a champion. That is why he impressed me the most.
"I really enjoyed working with Jose Mourinho but there are many coaches who I would like to work with. I would never say no again to Jose Mourinho but it is not the only guy who I would say I would like to work with again. There are many coaches, even in the Premier League that I respect a lot.
"[Everton boss Carlo] Ancelotti is doing a great job at the moment and is a great personality. He is one of the coaches who impressed me also."
10.45 GMT: Lionel Messi and Barcelona are going to break up, aren't they?
Losing Salah 'a big concern' for depleted Liverpool
Colin Udoh expresses his concern for Liverpool and Mohamed Salah after his positive coronavirus test result.
09.51 GMT: Isco could be set to leave Real Madrid as El Confidencial reports that the club are looking to offload the midfielder.
Isco, 28, has slipped down the pecking order in Madrid under Zinedine Zidane and Everton have been linked with a move after their success in taking James Rodriguez this summer.
With his contract expiring in 2022, Isco's price will be dropping and Arsenal are also keen if talk of a €20m deal is to be believed.
09.18 GMT: Belgium international Kevin De Bruyne has told ESPN that Manchester City teammate Phil Foden can become "one of the best players in the world" if he continues his remarkable progression.
Foden, 20, shone for England on Wednesday evening as he grabbed his first international goals, scoring twice in their 4-0 win over Iceland in the UEFA Nations League at Wembley.
De Bruyne's Belgium topped the group and beat England 2-0 at the weekend, but there was no head-to-head between the two City teammates with Foden kept on the bench. Foden has long been tipped to become an integral part of Pep Guardiola's side and has already made 84 appearances for them, scoring 18 goals and contributing 14 assists.
De Bruyne has seen Foden's progression at City first-hand since joining the club in 2015. Foden made his debut for City in November 2017, and De Bruyne is excited about the young midfielder's future.
"He's doing really well, Phil," De Bruyne told ESPN. "He's been with us for three-four years, he's still a young man but he's playing regularly.
"He's playing really well, he's evolving, so he needs to keep doing that. So, in a couple of years if he goes the right way, he'll become one of the best players in the world if he wants to."
08.30 GMT: Barcelona's chances of seeing Eric Garcia join the club in the winter transfer window are remote, according to Marca.
Manchester City reportedly have no intention of lowering the €20m asking price for Garcia, who becomes a free agent next summer. The 19-year-old centre-back has turned down a contract extension with City as he is keen to return to Barcelona.
Garcia joined City in 2017 from Barcelona's youth teams and is free to negotiate in January, with Barca are still hopeful of getting a deal done. The teenager played an important role under Pep Guardiola last season, with 13 Premier League appearances, but he has just one Premier League start so far this season.
Marcotti: Messi's influence at Barcelona is deserved
Gab Marcotti rubbishes the notion that Lionel Messi "runs a regime of terror" at Barcelona.
PAPER TALK (by Nick Judd)
Kepa to leave Chelsea on loan?
Kepa Arrizabalaga has not started a game for Chelsea since Oct. 17, after the summer signing of Edouard Mendy, and is now third-choice for Spain behind David de Gea and Unai Simon evidently.
As a result, The Sun claims that the goalkeeper "will accept a loan and a reduction to his £150,000-a-week wages to try to revive his fortunes."
The 26-year-old was the world's most expensive keeper when Chelsea signed him for £71.6m from Athletic Bilbao in 2018 but some high profile errors have seen him fall out of favour with manager Frank Lampard.
Eriksen out but Paredes, Milik to Inter?
Internazionale's plans in January appear to be changing by the day but one thing is clear: Christian Eriksen would appear to be on the way out, and now it seems Leandro Paredes and Arkadiusz Milik are on the way in.
That's according to Gazette dello Sport who believe that it could be a case of two out and two in at the San Siro.
Joining Eriksen through the exit door could be Matias Vecino, but Eriksen's proposed departure to Paris Saint-Germain could help in a possible swap deal that would see Parades head in the other direction.
Inter have been tracking the former AS Roma player for some time, and it seems a swap deal is their best chance of landing him.
Meanwhile, Milan are also eyeing Milik to bolster their attack. The Napoli striker's contract expires in June and he can sign with any club as a free agent from Feb. 1. Milik also has offers from England to consider too, though.
Tap-ins
- Miguel Almiron's agent has been busy in the last few days. First, he revealed that the Paraguayan was looking to move on and leave Newcastle United next summer, and now he claims in an interview with Europa Calcio that Inter Milan have joined Atletico Madrid among the clubs eager to facilitate his exit from St James' Park. However, he also admits that no tangible progress has yet been made yet.
- Ahmed Musa is planning a return to the Premier League, with Newcastle United and West Ham United considering a move for the former Leicester City man. Teamtalk believe Musa has offers from other high-profile clubs around Europe after having scored 11 goals and provided 14 assists for previous club Al Nassr, but that he would prefer a second crack at the English top flight.