With almost all football postponed indefinitely because of the coronavirus pandemic, star players have found themselves at a loose end.
With many training grounds off-limits, clubs have sent footballers home, where they're adhering to an isolation period for the next few weeks. How are they passing the time?
ESPN will be keeping a daily eye on what the world's best are up to, as well as how clubs are keeping busy by battling in online competitions against each other.
- Stream ESPN FC, 30 for 30 Soccer Stories and much more on ESPN+
- A letter from the great quarantine: Missing football, pasta and friendship
Something to put a smile on your face 😁

We check in with the Reds before another online squad yoga session - big smiles, togetherness and a special birthday singalong.

At times like these, it's important to keep active together and stay in touch with family and friends. pic.twitter.com/6xtJMGyuA3

— Liverpool FC (at 🏠) (@LFC) April 8, 2020
With every member of the Liverpool squad confined to their houses for the foreseeable future, training has had to be conducted on a remote basis.
This week, the entire team convened over a video conference call for a virtual yoga session.
Virgil van Dijk kicked things off while lying flat on the floor as the players and coaches began to log in.
However, it wasn't long before the accusations started flying as Van Dijk ribbed Sadio Mane over his fitness regime.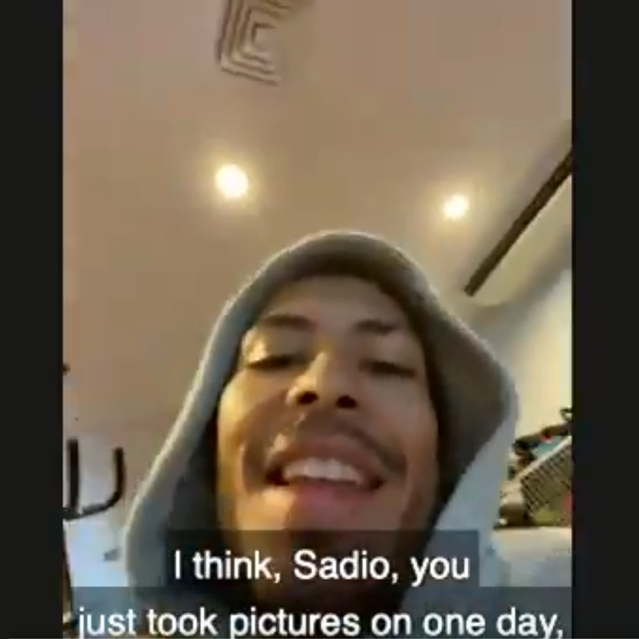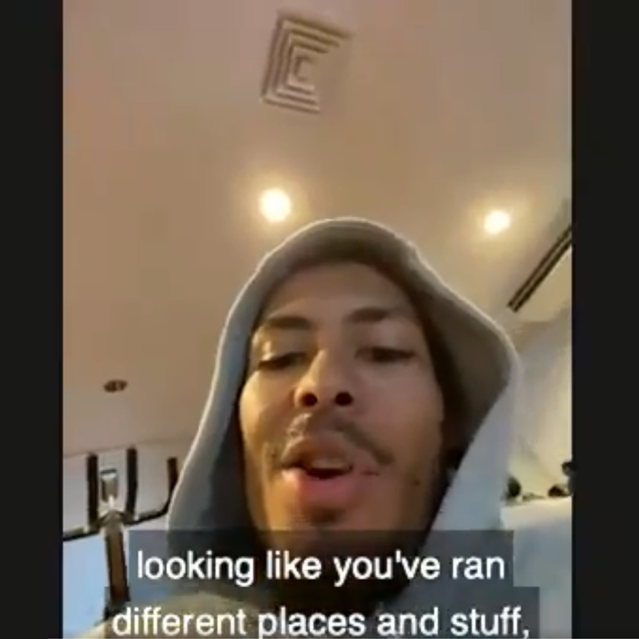 Georginio Wijnaldum soon sided with Van Dijk, reinforcing claims that Mane may have been cutting corners when it comes to his daily runs.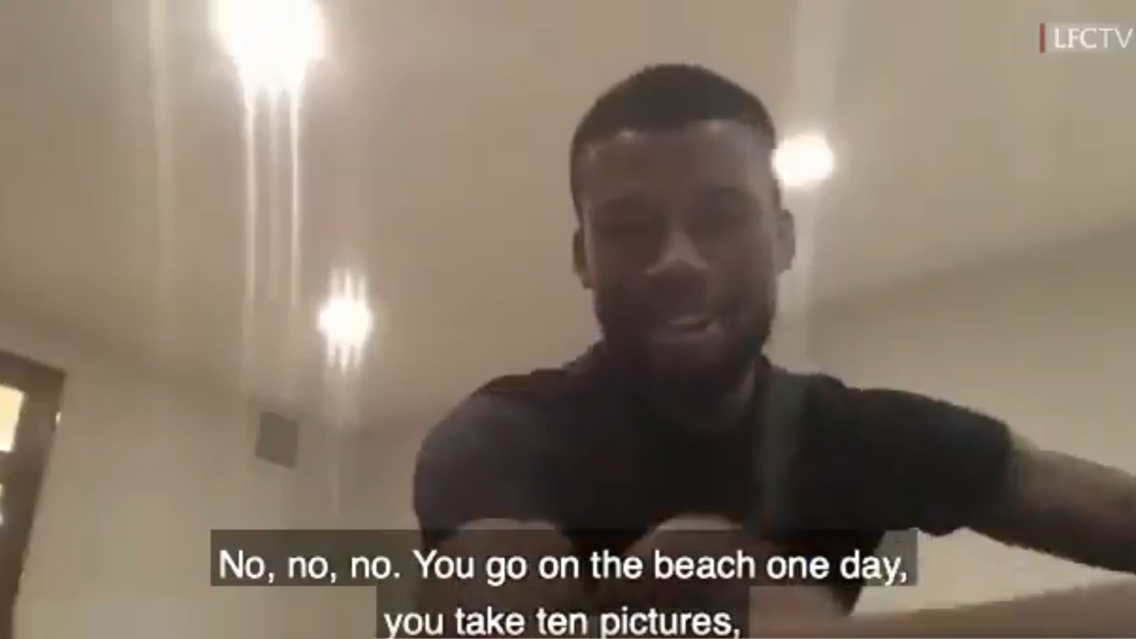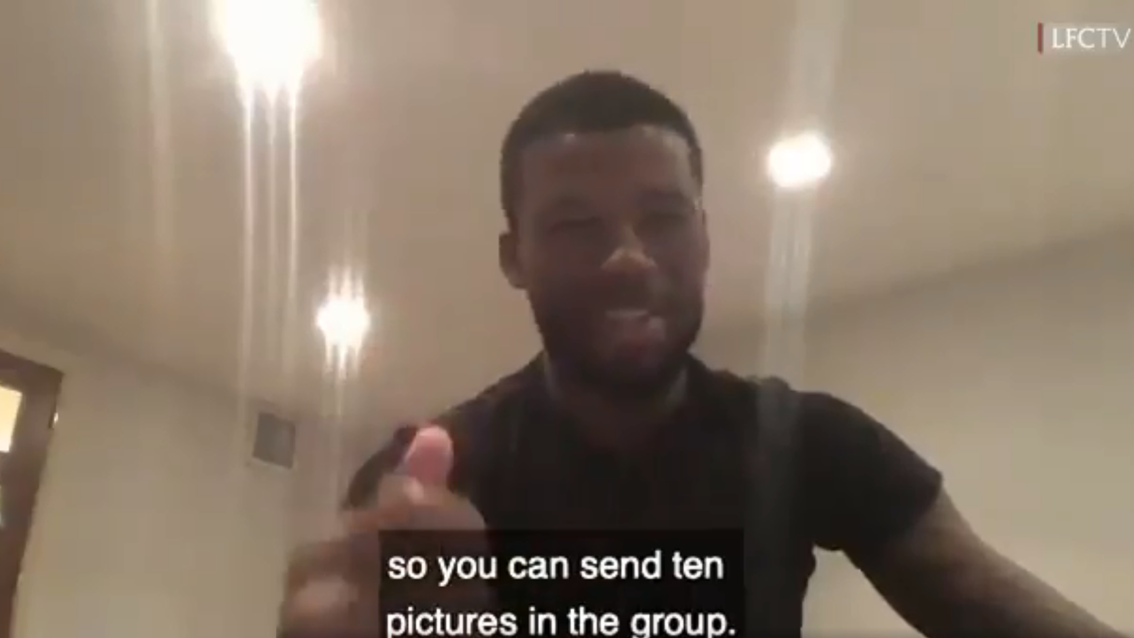 Mane laughed off the allegations, though notably didn't attempt to deny them.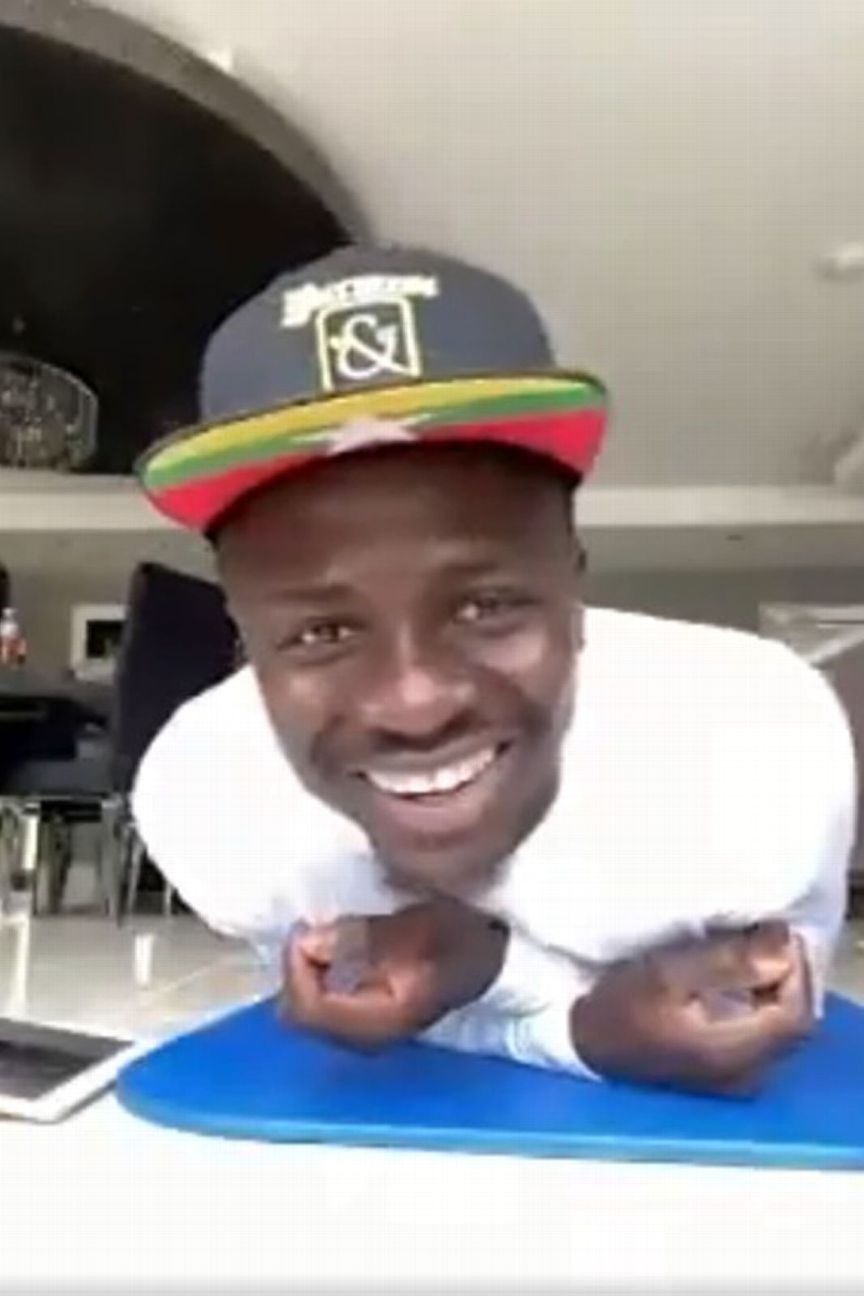 Jurgen Klopp's first contribution to the chat was fairly predictable.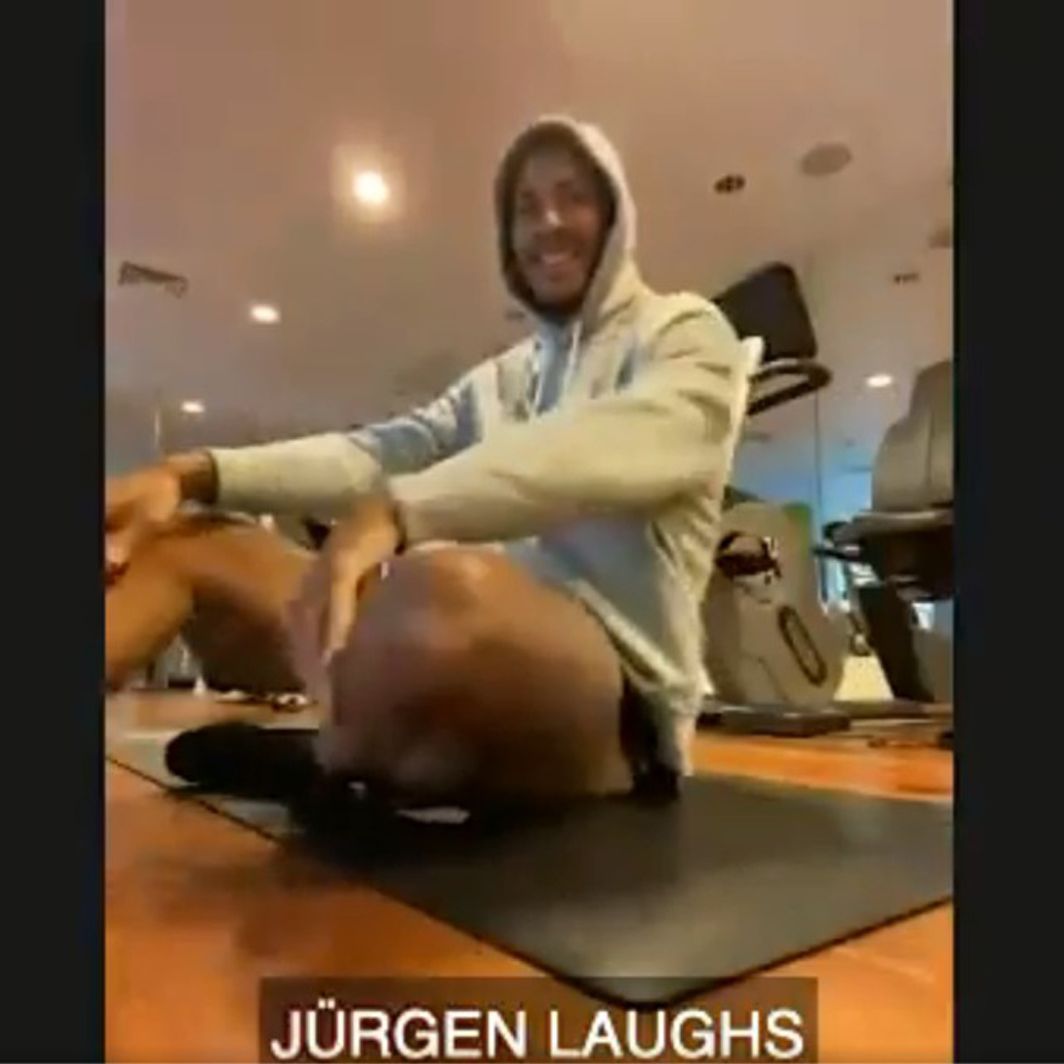 As the session began to get going, Alex Oxlade-Chamberlain was asking all the important questions.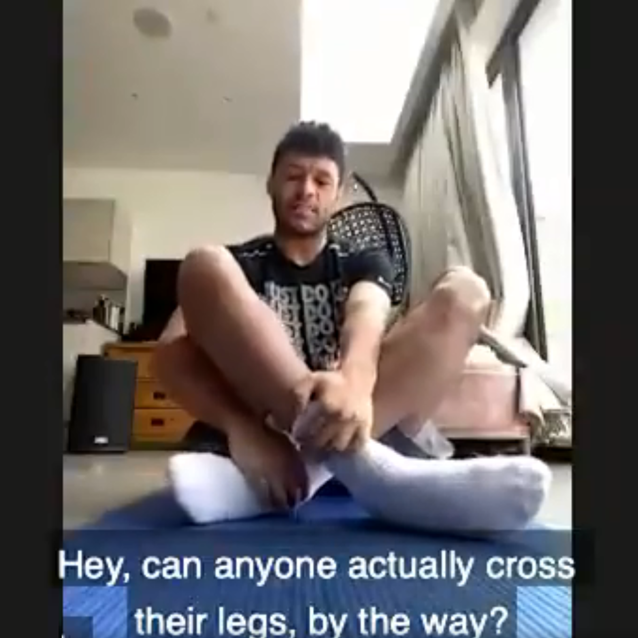 Klopp then made an appearance on screen, looking every bit the middle-aged man struggling with modern technology.
Perhaps it's time to put those trademark glasses back on?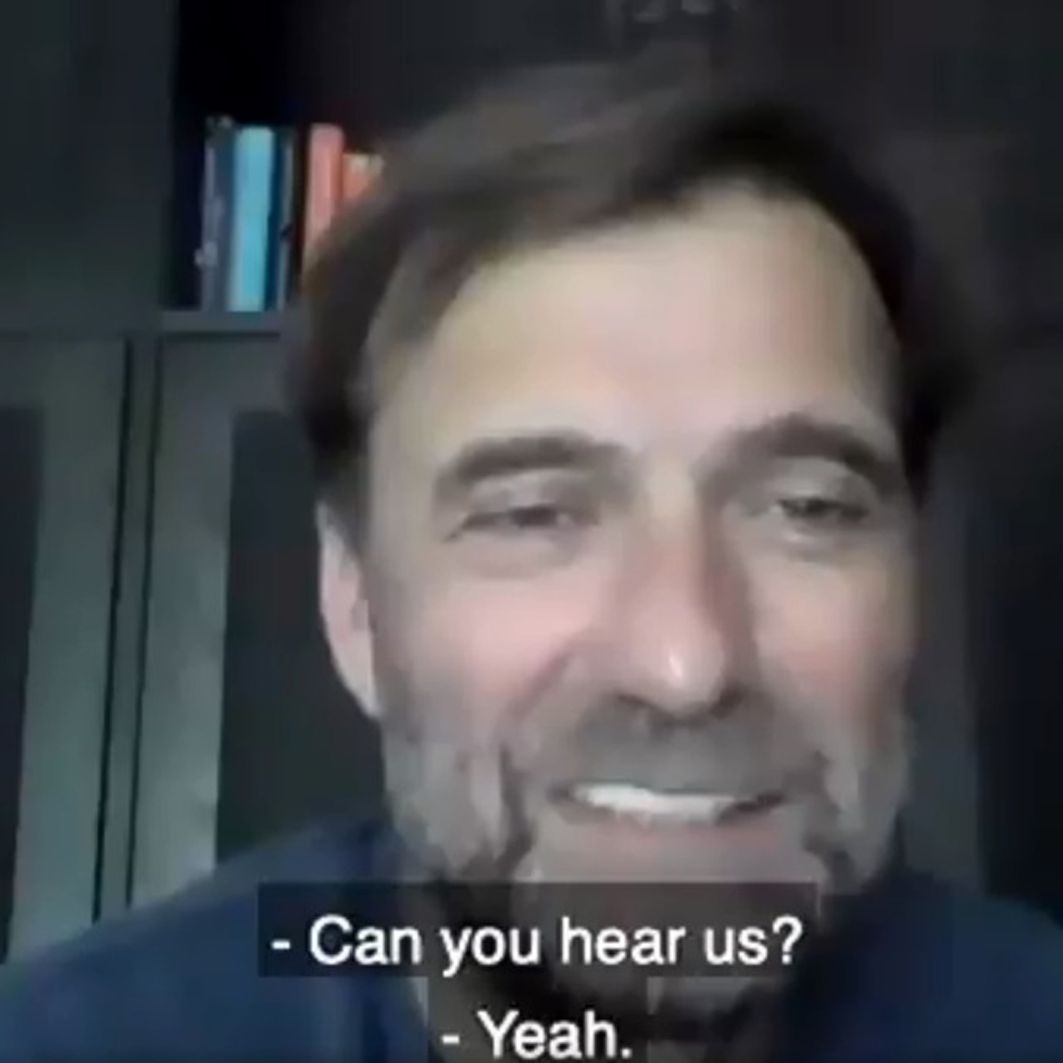 Mohamed Salah didn't even try to come up with a good excuse for joining late.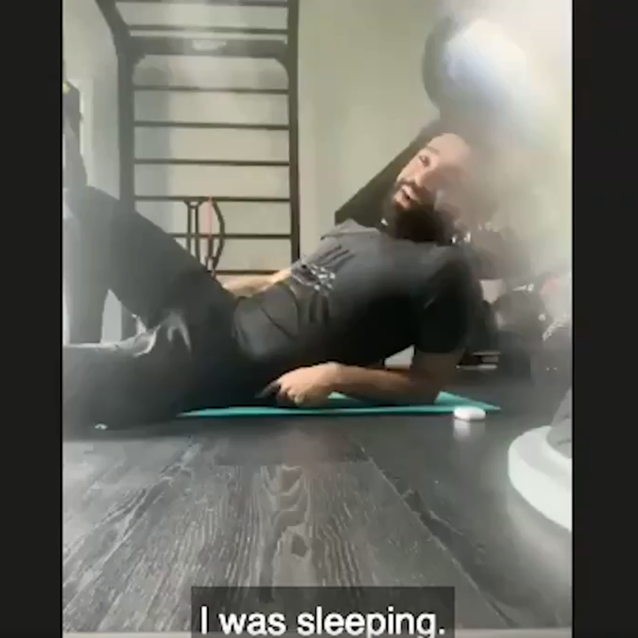 After managing to successfully locate everybody, Klopp then led the squad in a rousing rendition of "Happy Birthday" for Harvey Elliott, who turned 17 a few days ago.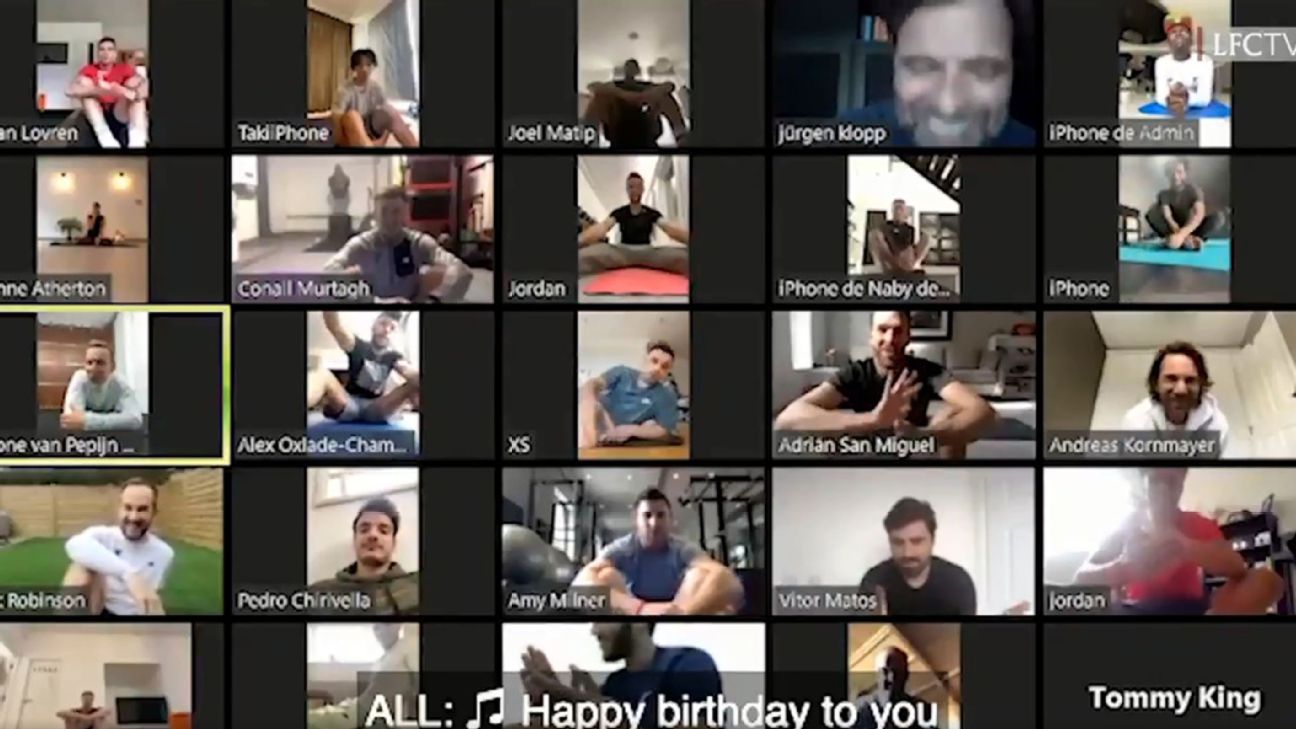 Rather impressively, the song was conducted in several different languages, with Oxlade-Chamberlain displaying a fine linguistic repertoire.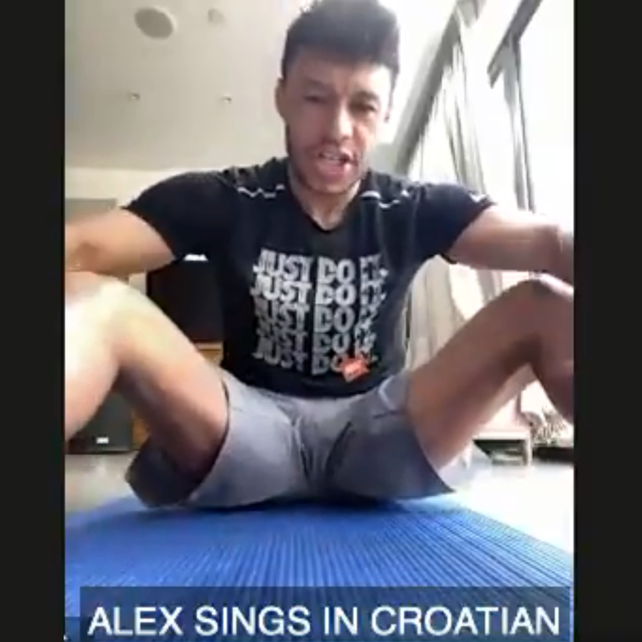 Liverpool may have had their title charge derailed by matters out of their control, but at least it looks like morale is still high within the camp.
Here we go... #ToiletRollChallenge! First up we have @GNev2! 👀 pic.twitter.com/vYzvuQ4Nm0

— Hotel Football (@hotelfootballuk) April 8, 2020
Manchester United's class of '92 alumni have finally gotten round to doing the toilet paper challenge, with Gary Neville first to file his attempt.
Squeaking all the way, Neville just about managed to keep the roll in the air for 11 juggles, depending on how strictly you wish to judge it.
The baton was then passed to Paul Scholes, who looked all the more controlled as he juggled 10 times before smashing a pinpoint shot into the net.
Phil Neville was next up, roaring himself on as he amassed a total of 11 juggles before spilling the "ball" and passing his nomination on to Nicky Butt.
The world remains on tenterhooks.
We're not for one minute suggesting that Luiz is beginning to lose it in isolation, but the Arsenal defender has started playing games against the man in the mirror.
"Whoever loses cleans the house!" Luiz wrote as he shared a video of himself playing "rock, paper, scissors" against a formidable opponent.
Rumour has it, he's still going.
Ronaldo and his partner, Georgina Rodriguez, are working hard to maintain their fitness through quarantine, with the daily sessions moving outside.
Indeed, the pair filmed each other doing hill sprints up and down their driveway.
"My beautiful training partner!" exclaimed Ronaldo while -- ever the competitor -- doing his level best to outperform her.
A new talent discovered today 💈 pic.twitter.com/UbEAAjMBz7

— Martin Braithwaite (@MartinBraith) April 8, 2020
Like so many people deprived of a trip to the barbers, Braithwaite decided to get the clippers out and administer his own isolation trim.
The Barcelona forward paid homage to one of the club's greats by copying Ronaldo's infamous half-head-shave from the 2002 World Cup.
"I've found out that I'm a hell of a barber," Braithwaite joked while showing off his handiwork.
"So if you need a barber, call me up!"
Adebayor has become the latest footballer to launch his own isolation project, with the Olimpia striker announcing the "Dance at Home" challenge.
The former Arsenal and Manchester City man kicked things off with a smooth routine of his own, adding that he was dancing after completing a tough gym session.
Why a shirt wasn't involved is another matter entirely.
Things didn't exactly go to plan for Aston Villa youngster Hepburn-Murphy as he attempted to play a little game in his back garden.
It began with the 21-year-old striker kicking the ball against the wall and soon ended with said ball smashing a hole in an upstairs window.
"Can't even get anyone to fix that anytime soon," Hepburn-Murphy wrote.
Precisely what did he think was going to happen?