Liverpool legend Steven Gerrard had a trial at Man United, but who else might have moved to a very different club?
The Toe Poke Daily is here every day to bring you all the weirdest stories, quirkiest viral content and top trolling that the internet has to offer, all in one place.
JUMP TO: Newcastle's calendar mishap | Griezmann's horse is pretty good | Hertha Berlin head underwater
The news that Liverpool legend Steven Gerrard had trials at Manchester United got us thinking: What are some of the other transfer deals from history that could have shaped European football very differently?
It's almost impossible to think of Gerrard wearing a United shirt, but he's got some competition from this list of players who might have ended up at some odd clubs.
Arsenal take the lead with a whole host of superstars who former boss Arsene Wenger claimed were close to joining. We'll never know exactly how many of football's elite could have ended up in north London, but Cristiano Ronaldo, Zlatan Ibrahimovic, Yaya Toure, Harry Kane and Luis Suarez all certainly came very close. There's even enough for an XI!
Here's a list of some of the biggest transfers that could have been.
ARSENAL: Zlatan Ibrahimovic, Cristiano Ronaldo and many more
Imagine the scene: an 18-year-old Cristiano Ronaldo strutting his stuff at Arsenal rather than Man United in 2003.
"I had Ronaldo at the training ground. I showed him around and I gave him a shirt. It had got his name on the back," Wenger told the club's official website. "But in the end it was a question of the amount of transfer fee between the two clubs. Of course, he has proved to be a bargain [at £12.25m]. But the price that we discussed was in fact much lower, it was divided by three."
At age 16, Zlatan Ibrahimovic also went to Arsenal, but Wenger made a fatal mistake.
"I waited for him to convince me that I should join Arsenal. But he didn't even try," Zlatan said years later in his autobiography. "He never actually made me a serious offer, it was more, 'I want to see how good you are, what kind of player you are. Have a trial.'
"I couldn't believe it. I was like, 'No way, Zlatan doesn't do auditions.'"
Yaya Toure actually played for Arsenal in a trial but wasn't deemed good enough before eventually moving to Manchester City and becoming one of the best midfielders in the world; Tottenham's Harry Kane was an Arsenal youth but was released for being too fat; and the story of the Gunners' £40,000,001 offer for Luis Suarez is legendary.
CHELSEA: Steven Gerrard, Robinho
Gerrard hasn't only flirted with Man United in his career, the midfielder almost moved to Chelsea in 2004 but stayed on to win the 2005 Champions League. Then, in the aftermath of that success, he almost quit again when a new contract wasn't produced in a timely fashion, saying: "The last six weeks have been the toughest of my life and the decision I have come to has been the hardest decision I have ever had to make."
However, as we all know, he didn't go anywhere. Liverpool teammate and fellow legend Jamie Carragher was also on the books of Everton as a youth, so that could have been a very different story.
Deadline day 2008 saw Brazilian star Robinho agree to a £29m move to Chelsea from Real Madrid. The deal was so close that you could even buy the club's new away shirt with his name on the back before it was even sealed. Then he moved to Man City instead.
"My main goal was to move to Chelsea," he told FourFourTwo. "But Real didn't like them selling shirts with my name on before the deal was done. I am pretty sure that this error was one of the main reasons why the transfer failed as it was a matter of pride for Real Madrid."

MAN UNITED: Alan Shearer, Ronaldinho
There are plenty of players who nearly signed for United, one of the biggest clubs around, but the biggest miss could be the Premier League's all-time top scorer, Alan Shearer. As a 22-year-old he netted 21 goals for Southampton, but United didn't move quickly enough and he joined Blackburn in 1992. "There was interest from Manchester United, but I was told I had to wait three or four weeks for them to get the money together," he told FourFourTwo in 2011. "I felt if they really wanted me then they would come and get me immediately." Then he turned down United again in 1996 for his beloved Newcastle, where he stayed until he retired.
Ronaldinho was 23 in 2003 and on his way to stardom with Paris Saint-Germain when United got interested. "There was a problem with his brother, who was his agent, but Peter Kenyon, who was chief executive then, didn't get the job done," Alex Ferguson said. When David Beckham moved to Real Madrid, Barcelona landed Ronaldinho instead.
MAN CITY: Ryan Giggs, Wayne Rooney, Kaka
Man United legend Ryan Giggs was on the books of Man City as a youth for two years but was snatched away by United. However, Wayne Rooney was already a superstar when contract negotiations broke down in 2010 and he almost crossed the divide. "Apparently Alex [Ferguson] had cancelled his training session, walked into a room and said: 'Right, you're not leaving here until we figure this out," ex-CEO Garry Cook told The Athletic years later.
January 2009 saw City make a £100m move for AC Milan midfielder Kaka, but the bid was rejected. Then, a few months later, the Brazilian joined Real Madrid for £56m. The mind boggles.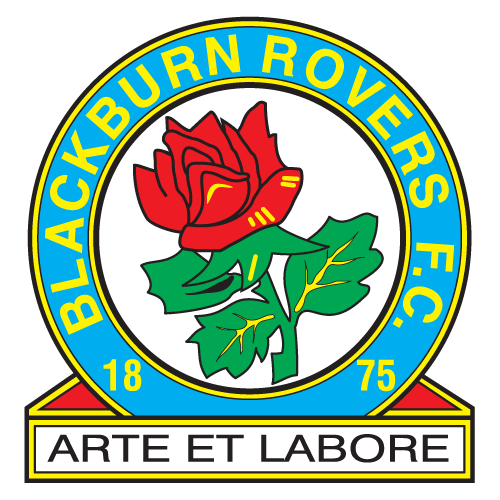 BLACKBURN: Zinedine Zidane, Robert Lewandowski
In 1995, Blackburn were top dogs, having won the Premier League. Manager Kenny Dalglish had agreed to a deal with Bordeaux to sign both Zinedine Zidane and Christophe Dugarry, but owner Jack Walker refused to sign off on the transfers, saying: "Why would we want Zidane, when we have Tim Sherwood?!" Why indeed. Zidane moved to Juventus a year later, then Real Madrid, and became one of the best midfielders of all-time. Sherwood did not.
Blackburn almost hit the lottery again years later, but a volcanic ash cloud prevented them from beating Borussia Dortmund to the £4m signing of Robert Lewandowski. "He was due to fly to the UK but all flights were cancelled due to that volcanic ash cloud," the club's head of recruitment, Martyn Glover, told Sky. But for that cloud, one of the greatest strikers ever could have landed in Blackburn.
WEST HAM: Andriy Shevchenko
Premier League fans may remember Andriy Shevchenko as a flop at Chelsea, but the striker was a superstar at AC Milan before he arrived in England. However, his career could have been very different if he'd moved to West Ham at the age of 18.
"I was at West Ham and Frank Lampard Sr. and I were approached by these two villains who said they were doing some business in the Ukraine, and we were so scared of them we agreed to have a look at a couple of these kids," then-manager Harry Redknapp said in 2009.
"One of them we played against Barnet Reserves and he scored the winner. They said they wanted a million quid for him, and Frank said it was too much -- well I'm blaming Frank -- and we let him go. His name was Andriy Shevchenko!"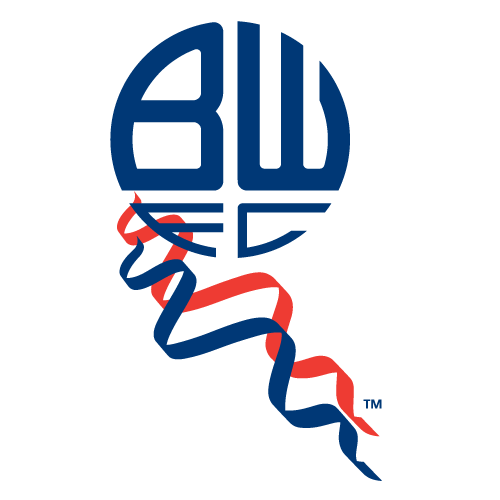 BOLTON: Rivaldo
One of the world's biggest football stars, Rivaldo was released by Brazilian club Cruzeiro in 2004, having played just 11 games for them after leaving AC Milan. Bolton were the surprise front-runners for his signature.
"I want the challenge of trying to get Bolton into Europe for the first time in their history," he said. "It is an exciting time." But Bolton pulled out of the deal because, they said, he was "looking at the money aspect, not the football aspect."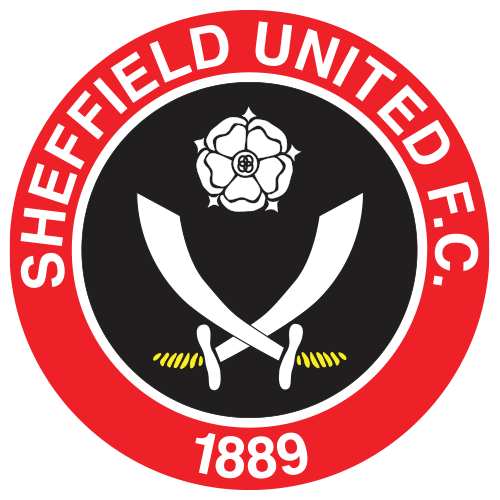 SHEFFIELD UNITED: Diego Maradona
In 1978, a 17-year-old Diego Maradona was spotted by Sheffield United scout Harry Haslam in Argentina. A £200,000 deal was reached but never went through, and instead they shelled out a club-record £160,000 for River Plate midfielder Alex Sabella instead.
Imagine all the things in world football that would never have happened if Maradona had moved to England as a teenager.
Newcastle's calendar mishap
Newcastle have announced that they "deeply regret" releasing their official 2020 calendar after it was found to be chock full of errors.
For starters, the calendar features prominently several players who no longer play for the club: Salomon Rondon and Ayoze Perez (both left Newcastle in July 2019) and Kenedy (who only ever played for the club on loan and last appeared in May 2019).
The mindset of #NUFC as a club, neatly summed up in the 2020 calendar:

🔘 Perez & Rondon on the front
🔘 Perez for January😳
🔘 Kenedy July 🤦‍♂️
🔘 Old kit (18 months old)
🔘 No thought, care or planning pic.twitter.com/9ihiJyqOSH

— Ketch ⚽️💻🎙📻 (@ketchell) January 8, 2020
What's more, Perez is January 2020's featured player -- the very month he scored for Leicester City in a 3-0 win over the Toon at St James' Park.
It was also noted that the 2020 calendar features a kit that is out of date by almost 18 months.
According to the Daily Telegraph, it's believed the photos had to be submitted before the start of the campaign before the calendars were printed in South Korea and shipped back to the UK.
Newcastle have stopped short of apologising for the shoddy quality of their official merchandise, but have admitted the calendars did not go through "proper quality control" before going on sale.
Griezmann's horse is pretty good
He's certainly kept it quiet, but it turns out Antoine Griezmann has found a hobby to occupy his time away from the football pitch.
The Barcelona star has been training horses in his spare time, and to an impressively high level.
As revealed by the Racing Post, Griezmann's prize-winning stallion, Tornibush, is due to retire from racing and take up residency at the Haras d'Ayguemorte stud farm in south west France.
Tornibush won six races during his career, with the highlight being victory in the Group 3 Prix du Pin.
The horse is still co-owned by Griezmann, but will be overseen at the farm by Yves Fremiot.
"He's a very good-looking horse who has an excellent temperament," Fremiot told Jour de Galop. "He has good bone structure and perfect limbs and has acclimatised well since his arrival."
Now we're not sure if he's talking about the horse or Griezmann.
Hertha Berlin to head underwater?
After Hertha Berlin's performance, manager Arne Friedrich waxed lyrical about the Underwater Torpedo League in an interview with ESPN. He said local club Wasserfreunde Spandau has invited the team to get involved.
Friedrich, a former Germany international, was appointed Hertha's performance manager when Jurgen Klinsmann took charge, and spoke about the game that started as an underground water confidence training activity on U.S. Marine Corps bases in the late 2000s.
The "torpedo" is a pool toy that travels up to 25 feet, and five people on each side try to get it into two goals. "The lads are really tough. It's so interesting. Their focus is unbelievable. We can learn a lot from them," Friedrich said.
But while extending the invitation to train at the club, German underwater polo head coach Hagen Stamm, 59, has now told local paper BZ that "underwater polo is already a kind of survival training for footballers."
"What would a torpedo training look like?" Stamm asked, and added: "I don't want to mention any names. But two players were here, and they could hardly swim, let alone tread water. If you can't do that, you'll just sink."