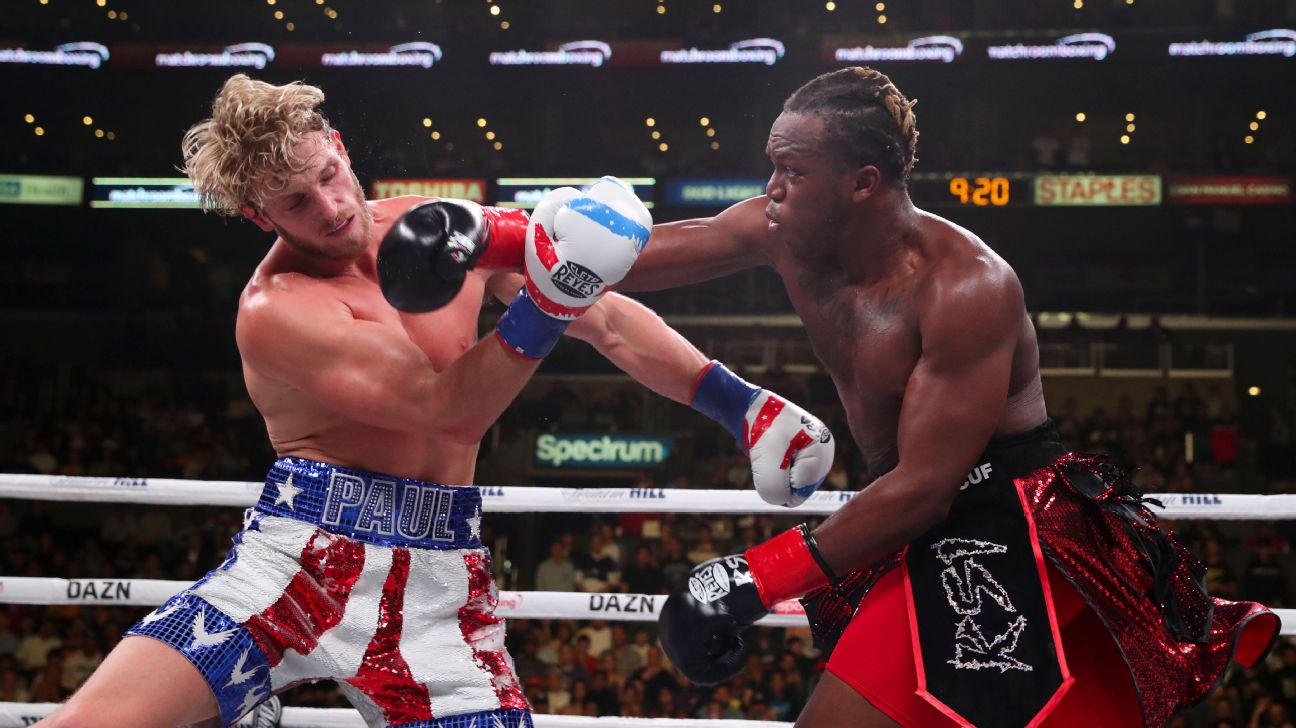 YouTubers KSI and Logan Paul got in the boxing ring for a second time to see who would come out on top this weekend. But which footballers should do the same?
Jump to: Estudiantes de La Plata unveil a fire lion
The Toe Poke Daily is here every day to bring you all the weirdest stories, quirkiest viral content and top trolling that the internet has to offer, all in one place.
KSI eventually emerged victorious after six rounds in Los Angeles, beating his social media rival via a split decision after Paul was docked points for an illegal blow.
But with that fight in mind, we wondered which hypothetical boxing duels would we most like to see between footballers? It could be a lot of fun for everyone but their insurance companies.
There may be nothing but cordial smiles between the two rivals these days now Ronaldo is at Juventus, but the world is still desperate to settle, once and for all, who is the greatest player of the modern age.
There would of course be one stipulation (almost definitely added by Ronaldo): no touching of the face or hair.
Two of the most ill-disciplined defenders in Real Madrid history squaring off to take the crown as the ultimate Los Blancos badboy. Rabbit punching, gouging, headbutts, jabs below the belt -- you could almost guarantee it all.
As has been proven by a recent snippet of CCTV footage when the Arsenal full-back and his teammate Mesut Ozil were the victim of an attempted robbery, the Bosnian is brave enough to take on all-comers, whether they are armed or otherwise.
New CCTV footage shows Sead Kolašinac standing his ground despite being jabbed with a weapon during July's attempted robbery 😳 pic.twitter.com/XGuROytBt4

— ESPN FC (@ESPNFC) November 6, 2019
To say there is bad blood between the pair is a rather significant understatement. If you don't already know, we suggest you read up on it.
In short, they've had issues since Icardi married Lopez's ex-wife Wanda Nara in 2013, just months after she divorced him.
Zlatan, who has a black belt in taekwondo, suffered a broken rib during a nasty training ground brawl with "The Gooch" back in his AC Milan days. Perhaps the time has come for a rematch?
If Onyewu is not up for it then we're sure Real Salt Lake's Nedum Onuoha would fancy a go at the Swede after calling him "a thug" back in April.
Another rematch for the ages. The introduction of MMA rules would only benefit Netherlands midfielder De Jong, who famously kicked Spain's Alonso in the sternum during the 2010 World Cup final.
#OnThisDay in 2010, Nigel de Jong tried to end Xabi Alonso 🥋pic.twitter.com/W41b1mlq6G

— Football Whispers (@FB_WHISPERS) July 11, 2019
We're sure Xabi would fancy a chance to get his own back but we might just get the two teams to fight it out Royal Rumble style after there were 13 yellow cards in that game almost a decade ago.
Of course we could always get Portugal involved too to recreate the "Battle of Nuremberg" with Netherlands from 2006, when Russian referee Valentin Ivanov issued a World Cup record four red cards and 16 yellow cards.
---
Estudiantes unveil a fire lion
Argentine side Estudiantes de La Plata's hologram to celebrate their return to the Jorge Luis Hirschi Stadium will take some beating. And it has to be seen to be believed.
Incredible display from Estudiantes de La Plata as they returned to their stadium after 13 years 🦁🔥🇦🇷

(via @SC_ESPN)pic.twitter.com/yPkcoPd9we

— ESPN FC (@ESPNFC) November 10, 2019
Someone might want to drop Chelsea a line and let them know that a giant fire lion is the way to go for all future club related events, given their badge.