Prior to Wednesday's game at home against the New York Knicks, Terrence Ross was shooting only 30.9 percent from the field, including 23.8 percent from behind the 3-point line. This prompted the question of whether Orlando Magic head coach Frank Vogel should move Ross from a starting role to the bench. At this time, Vogel will keep Ross in the starting lineup.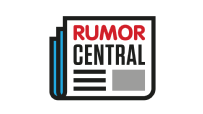 "The starting unit with Elfrid Payton last year was one of the best in the league and showed a lot of really good signs early in this season before Elfrid went down," Vogel told the Orlando Sentinel. "I don't want to say, 'I just want to see what that looks like.' I think that's going to be a good lineup for us, and my anticipation is that we stay with that lineup."
Prior to the trade to Orlando last season, Ross had featured as the Toronto Raptors' sixth-man. If Ross can't get out of this funk, he might leave Vogel no other option but to promote someone else to the starting shooting guard position.
On Wednesday against the Knicks, Ross made 2 of 5 shots (both 3-pointers) and finished with 6 points in 25 minutes.
-- Nick Silva