The Denver Nuggets had three rookies on their roster last season. Jamal Murray, the No. 7 pick in the 2016 draft, played well and should be a key contributor moving forward. In addition, and forward Juan Hernangomez, the No. 15 pick in the 2016 draft, received regular playing time.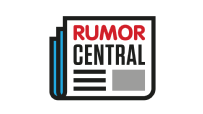 Meanwhile, No. 19 pick Malik Beasley was limited to just 22 appearances on the season. However, Beasley has confidence in his skills and believes a good run in summer league action this July will make him stand out next season.
"It's going to be fun," Beasley told The Denver Post. "It's going to be a reward for all the hard work I'm doing this summer. That's how I look at it. My dad is popping popcorn for summer league already. We're ready for it."
Beasley averaged just 3.8 points per game on 45.2 percent shooting from the floor for the season. However, in the final two games of the season he averaged 16.5 points, 4.0 rebounds, 2.5 assists and 1.5 steals, which impressed Nuggets head coach Michael Malone.
"What Malik Beasley was able to do the last two games of the year was phenomenal," Malone said. "It kind of reinvigorated everybody. This kid, even though he hadn't had a chance to play much, showed that he works very hard and has a chance to be an impactful defender. Offensively, he's gifted. He can score in bunches."
When training camp opens in the fall, Beasley will likely be listed fourth on the shooting guard depth chart behind Gary Harris, Will Barton and Murray.
-- Nick Silva