Sacramento Kings forward Caron Butler has decided to postpone free agency until 2017 as he picked up his player option for next season, reports Shams Charania of The Vertical. Butler is now officially on the books for $1.55 million, which is the 2016-17 veterans minimum for a player with 10 or more years of experience in the NBA.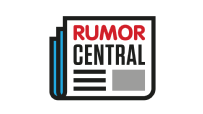 While Butler has picked up the option, there is a chance the Kings will waive him at some point before training camp opens in the fall because he did not play that much during the 2015-16 season. Should president of basketball operations Vlade Divac retain him, Butler will serve as a team leader on and off the court.
Butler, a 14-year NBA veteran, made just 17 appearances in 2015-16 and averaged 3.7 points and 1.3 rebounds.
Since getting drafted in 2002, Butler has played with the Heat, Lakers, Wizards, Mavericks, Clippers, Bucks, Thunder, Pistons and Kings.