Before season 2023 kicked off, ESPN's football writers put their heads together to come up with every AFL club's pass marks -- their make-or-breaks -- for the upcoming year. When each club's season comes to an end, we'll update this story to determine whether your team has passed or failed in 2023.
NOTE: Each club's result will be added after their season comes to an end.


Adelaide
2023 pass mark: Find a reliable key forward to partner, then replace, Taylor Walker
Result: FAIL
Boy, what a harsh, tragic finish to the season for the Crows. All things considered, they're pretty stiff and should be playing finals. Heartbreaking losses to the Swans, Collingwood (twice!) the Lions at the Gabba, and the Demons at the MCG, it was a major "what if" year. As for their pass mark from the start of the year, well, Taylor Walker was again the Crows' leading goalkicker, booting 76 to the next-best Izak Rankine with 36. As for key forwards? Darcy Fogarty kicked 34, and Riley Thilthorpe booted 18.
In addition to Walker being a runaway leader of their club goalkicking, the Crows' overall accuracy has been poor. Between Rounds 1-14, the Crows has an expected accuracy of 45.7% (17th), but outscored their expected marker to rank 8th (48.7%), perhaps masking some scoring issues - namely shot location and difficulty. However between Round 15 and 23, the Crows kicked at 46.9% to be ranked 13th.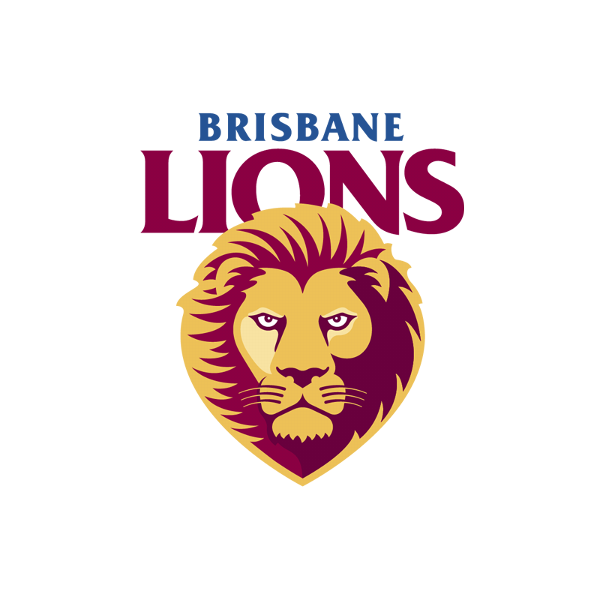 Brisbane
2023 pass mark: Make the Grand Final
Result: PASS
They made it, finally. After a straight-sets exit in 2019, failing to capitalise on a home ground preliminary final advantage in 2020, straight-sets again in 2021, and more preliminary final heartbreak in 2022, the Lions finally broke through a barrier that had once felt indestructible.
Does it feel like a fail? To Lions fans, maybe, but the benefit and lessons gained by taking part in the final game of the year is something that can no doubt hold the club in good stead moving forward, their premiership window surely still open.
They were the number two clearance team, the number two scoring team, and are doing a lot right. When you put yourself in the ring, you give yourself a chance. They did that.
Carlton
2023 pass mark: Make finals
Result: PASS
Well, midway through the year this didn't look likely, but credit to the Blues, they turned the ship around to win 11 of 12 and steamroll their way into fifth, winning two finals before falling to the Lions at the Gabba (which is no disgrace - no team beat Brisbane at their fortress this season).
The Blues played with a sense of strong belief, and although Charlie Curnow won the Coleman Medal for a second straight year, they were less reliant on their stars to dominate games - especially in finals, meaning the system under coach Michael Voss was working. They still need to find other, more consistent avenues to goal, but there's a lot to like heading into 2024.
Collingwood
2023 pass mark: Avoid a Hawthorn-like collapse
Result: PASS
An emphatic pass, this. In 2018, no one truly believed the Hawks were a top four team despite earning a double chance, those sentiments justified with a straight-sets exit. And the drop off from there has been stark.
That's not to suggest we expected the Pies to miss finals completely in 2023, the concerns about how many of Collingwood's wins last year came via single digit margins certainly warranted. But instead of reverting to the mean, the Pies improved, and became even harder to beat.
That was on the back of Craig McRae's system which was at times impenetrable, albeit not perfect, and the recruitments of key premiership heroes such as Bobby Hill and Tom Mitchell. Flag number 16 was well and truly earned.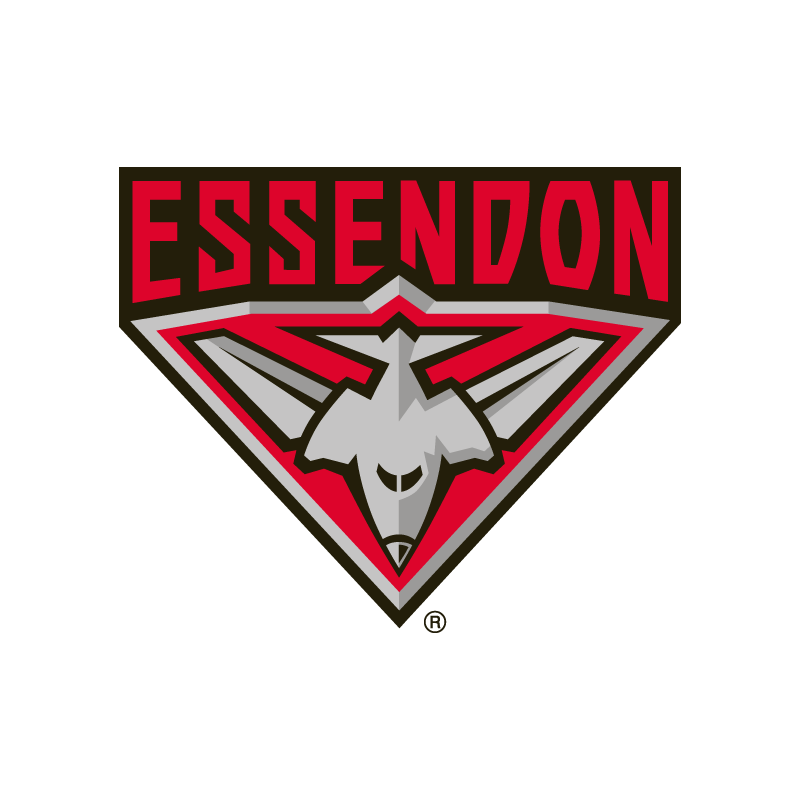 Essendon
2023 pass mark: Find a defensive edge
Result: FAIL
The Bombers' collapse in Round 23 to GWS was one of the worst losses by any team this season. The Round 24 loss to Collingwood was almost as embarrassing. In terms of finding a defensive edge? Well, they allowed the fourth-most points against in the home-and-away season (2050), better only than Hawthorn (2101), North Melbourne (2318), and West Coast (2674).
For a side that was 'in the hunt' for most of the year, it's still not a style which holds up in finals. In fact, in Champion Data's "premiership standards report", of the six stats in which 10 of the past 10 premiers have been ranked top six, three are defensive stats (points against, points against from turnovers, opposition points from forward half), the Dons are no higher than 10th. Brad Scott still has a lot to work on.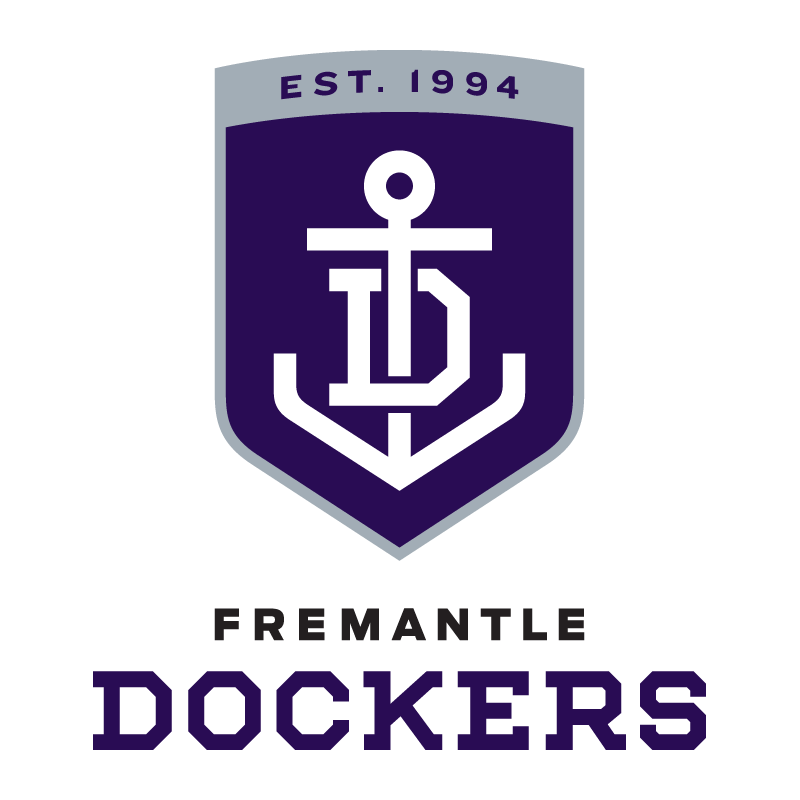 Fremantle
2023 pass mark: Finish in the top four
Result: FAIL
In a year which has produced disappointment for a number of teams, Fremantle's fall is right up there for the most disheartening. After winning a final last year, the natural progression of this group seemed to be even better - finish in the top four, and win maybe two finals with Nat Fyfe making some impact.
Instead, what we got from the Dockers was a bottom five finish, with some of the only shining lights being the emergence of Jye Amiss, the strong form of All-Australian Caleb Serong, and Luke Jackson's rise in purple. Some things to look forward to, but the pressure is on Justin Longmuir to produce a finals appearance again.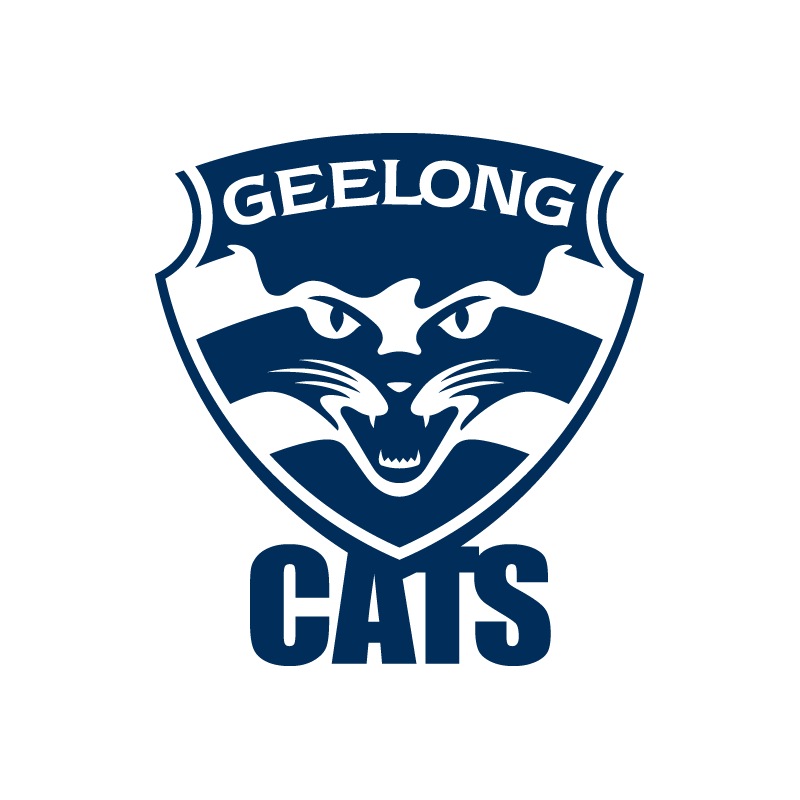 Geelong
2023 pass mark: Must make a prelim
Result: FAIL
It had to happen eventually, right? For so many years, the claim has been the Cats were 'too old', but after winning the 2022 Grand Final with literally the oldest team ever fielded, perhaps, like Icarus, the Cats flew too close to the sun. The Cats were unable to overcome their poor start to the season, going 0-3, finishing 12th on the ladder and with serious doubts this list in its current form can climb the mountain again.
Of course, bookmark this for when the Cats attract two or three players from the Surf Coast to come home for peanuts, but finally, surely, even that strategy might not be enough to keep this era of success alive.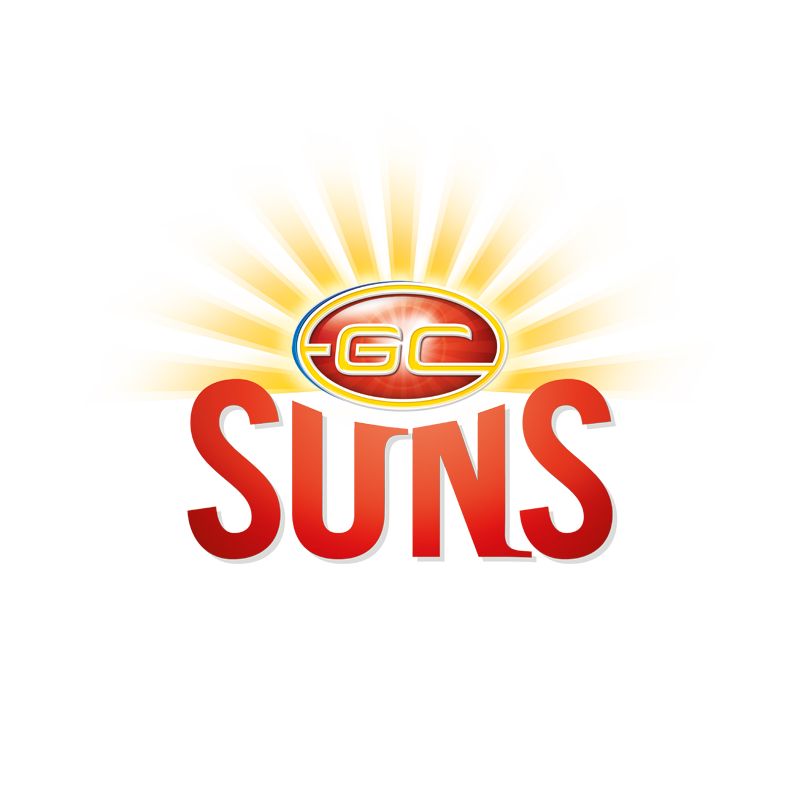 Gold Coast
2023 pass mark: Play finals
Result: FAIL
It's another fail from the Suns, but not by much, especially considering what the club has been through this year. Stuart Dew was sacked mid-year, they played good footy under Steven King, with players like Sam Flanders stepping up under fresh leadership, and now Damien Hardwick is at the helm to hopefully take them to a first finals appearance in 2024.
Make no mistake, Hardwick isn't a silver bullet which is going to propel the Suns into premiership contention, but his six-year deal means there's going to be stability, and perhaps that's enough to either lure talent to the Gold Coast, or keep talent which previously may have been considering an exit.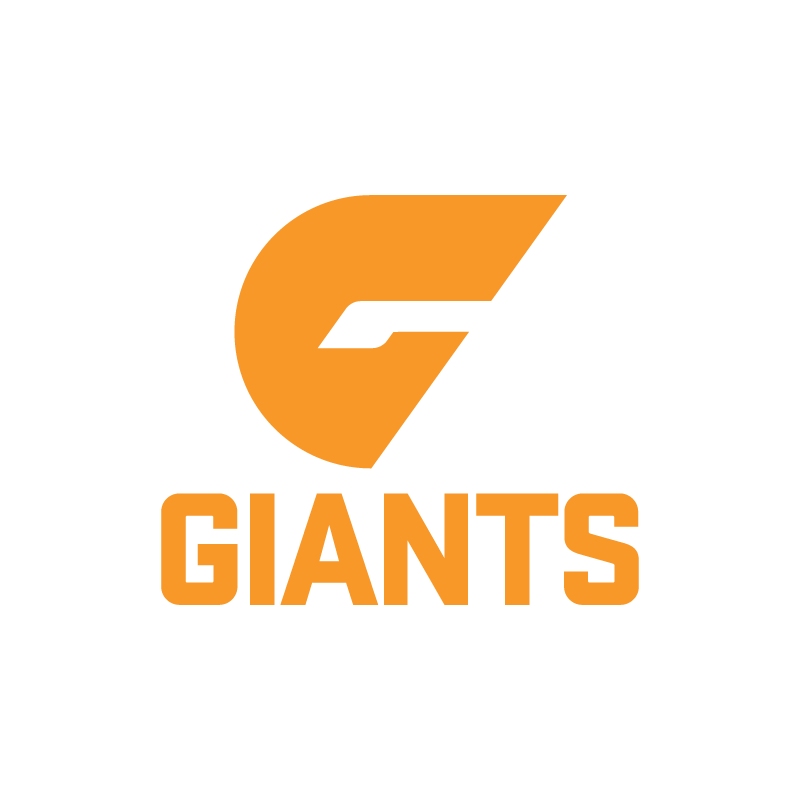 GWS
2023 pass mark: Stick to Adam Kingsley's game plan
Result: PASS
What a season for GWS. Under first-year coach Kingsley, the Giants were just two points away from the unlikeliest of Grand Final berths - with only minor premier Collingwood getting in their way in prelim week. The Giants played an attractive brand of footy that brought back the moniker of 'the Orange Tsunami', a credit to Kingsley and the way he had his team on the same page - so clearly, the Giants were able to get a pass here.
With a staunch defence led by Sam Taylor, Harry Himmelberg and the emerging Connor Idun, an experienced midfield core that for the most part has played together for a decade, and honest forwards, the Giants are well set to attack the offseason and 2024.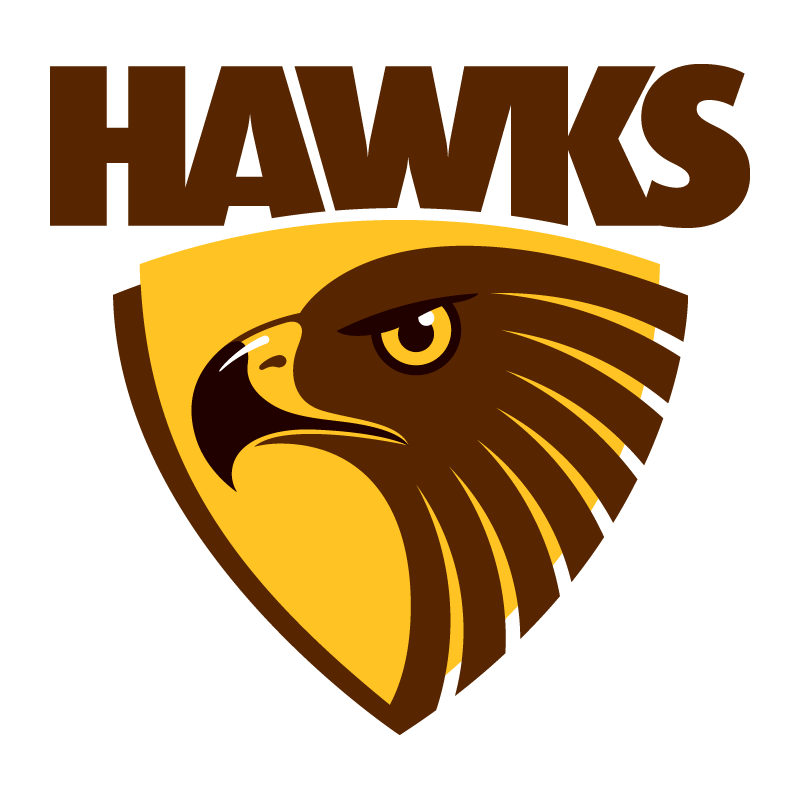 Hawthorn
2023 pass mark: Continue to build the Mitchell brand of footy
Result: PASS
There are so many things Hawthorn can take away from this season - a season that many predicted would result in the wooden spoon, but instead instils confidence that the Hawks are building something successful.
At times, Sam Mitchell's side was one of the most exciting to watch, playing a nothing-to-lose style that caught many teams off guard. And then you reflect on the seasons of All-Australian skipper James Sicily, the high-ceiling midfield group led by Jai Newcombe and Will Day, and promising forwards Dylan Moore and Mitch Lewis who don't stop impressing, and you realise there's something brewing at Waverley.
Seven wins? Big tick.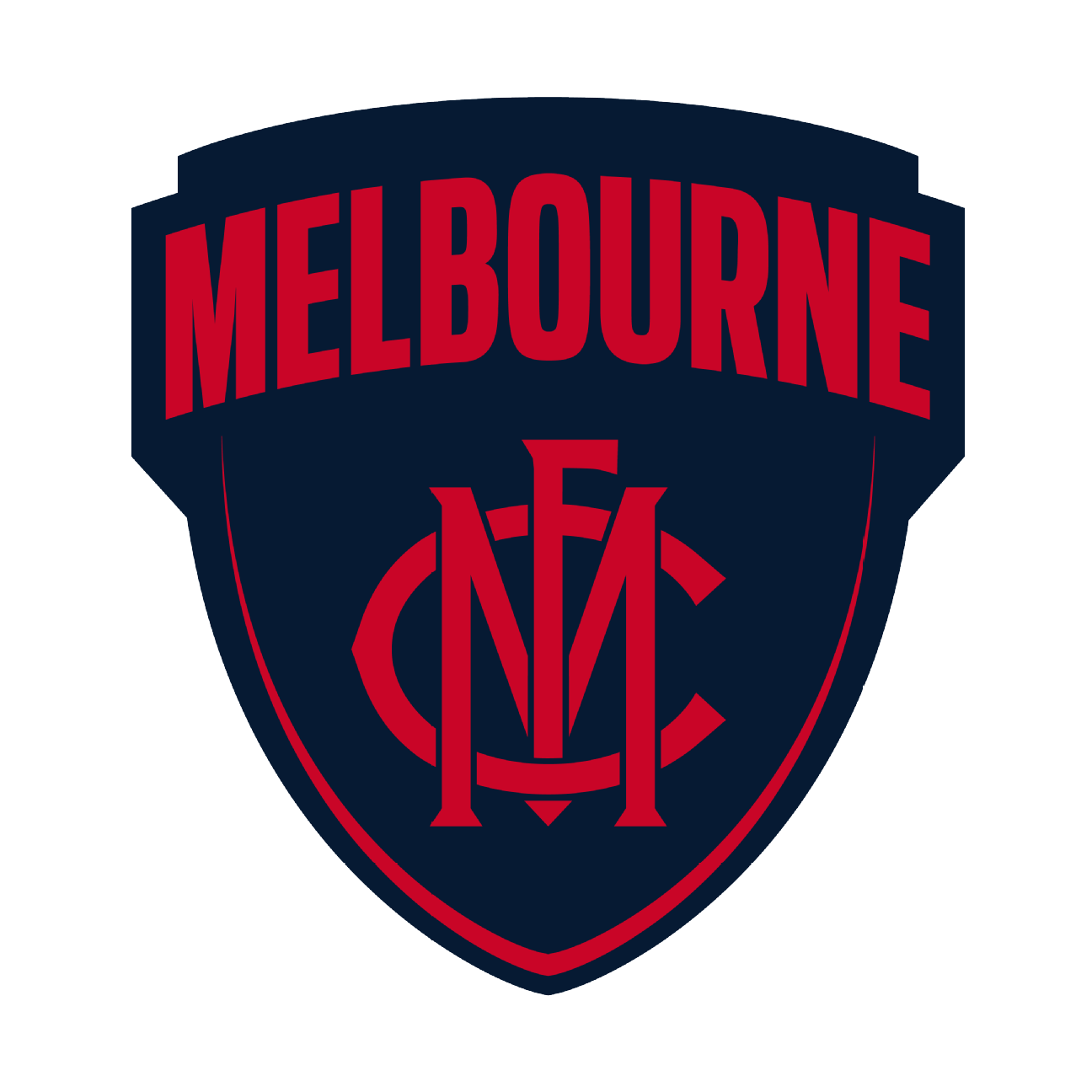 Melbourne
2023 pass mark: Make a prelim
Result: FAIL
This is a fail in every sense of the word. Straight sets finals exits in two consecutive years? Yuck. And it's not as if the Dees were disgraced in their two finals performances this year -- losing by single digit figures against both Collingwood and Carlton -- but to not at least qualify for a preliminary final given the talent that's on this list is a frustrating result for Dees fans who haven't seen a finals win in their home state since 2018.
The problems Simon Goodwin faced were in attack, the Demons ranked sixth in points for throughout the home-and-away season despite their dominance in other areas, before averaging 62 points in their two matches in September. They also had a total of 122 inside 50s, and their lack of a threat not named Christian Petracca and at-times Bayley Fritsch was evident.
They had their injuries, too -- that's a reality -- but it just can't be an excuse. And we haven't even mentioned the Brodie Grundy shambles yet...
They'll be good again in 2024 the Dees, there's no doubt about that, but there's a clear mess that needs tidying.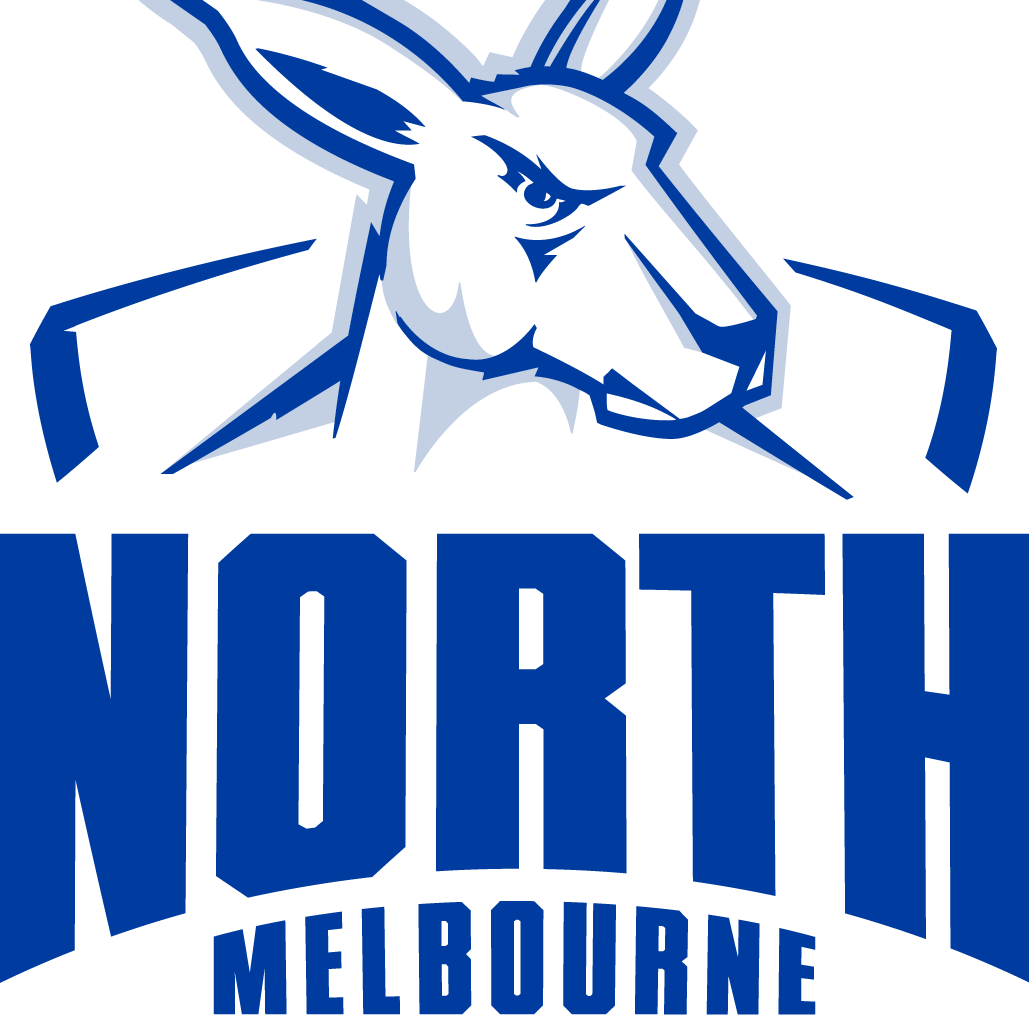 North Melbourne
2023 pass mark: Get games into the club's exciting future
Result: PASS
What did we expect? Probably not a 20-game losing streak, but we also didn't expect coach Alastair Clarkson to take leave for more than two months midseason. Given our expectations were low, and our pass mark was arguably generous, we can't help but call it a win for the Kangaroos.
Nick Larkey booted 71 goals, Jy Simpkin took over leadership duties and looked at home, and there was enough from Harry Sheezel and George Wardlaw to suggest they absolutely nailed their early draft picks. Coming into the offseason, the Roos could have picks 2 and 3 if Ben McKay walks in free agency, and it's not beyond the realm of possibility they are given priority access to talented Tassie tyro Ryley Sanders, which could mean North gets another healthy draft haul. Patience obviously required.
Port Adelaide
2023 pass mark: Make finals
Result: PASS
It's a pass, but it's one that feels like a fail. The pessimistic view is that Port Adelaide rode a 13-game win streak in the middle of the year, earned the double chance, and then bombed out of finals in straight sets after defeats to Brisbane -- in an admittedly tough ask -- and more disappointingly GWS on home soil.
Optimistically, however, they were a clear premiership contender again after falling away in 2022, put faith in under-fire coach Ken Hinkley who handled outside noise and pressure with aplomb, notched their biggest win streak in club history, and had three All-Australian selections in Connor Rozee, Zak Butters, and Dan Houston.
The reality is they went 3-6 from their last nine games of the season, so it's easy for the knee-jerk reaction to be a negative one. But strides have been taken, and with offseason acquisitions inevitable, the club should be set up to contend again next season.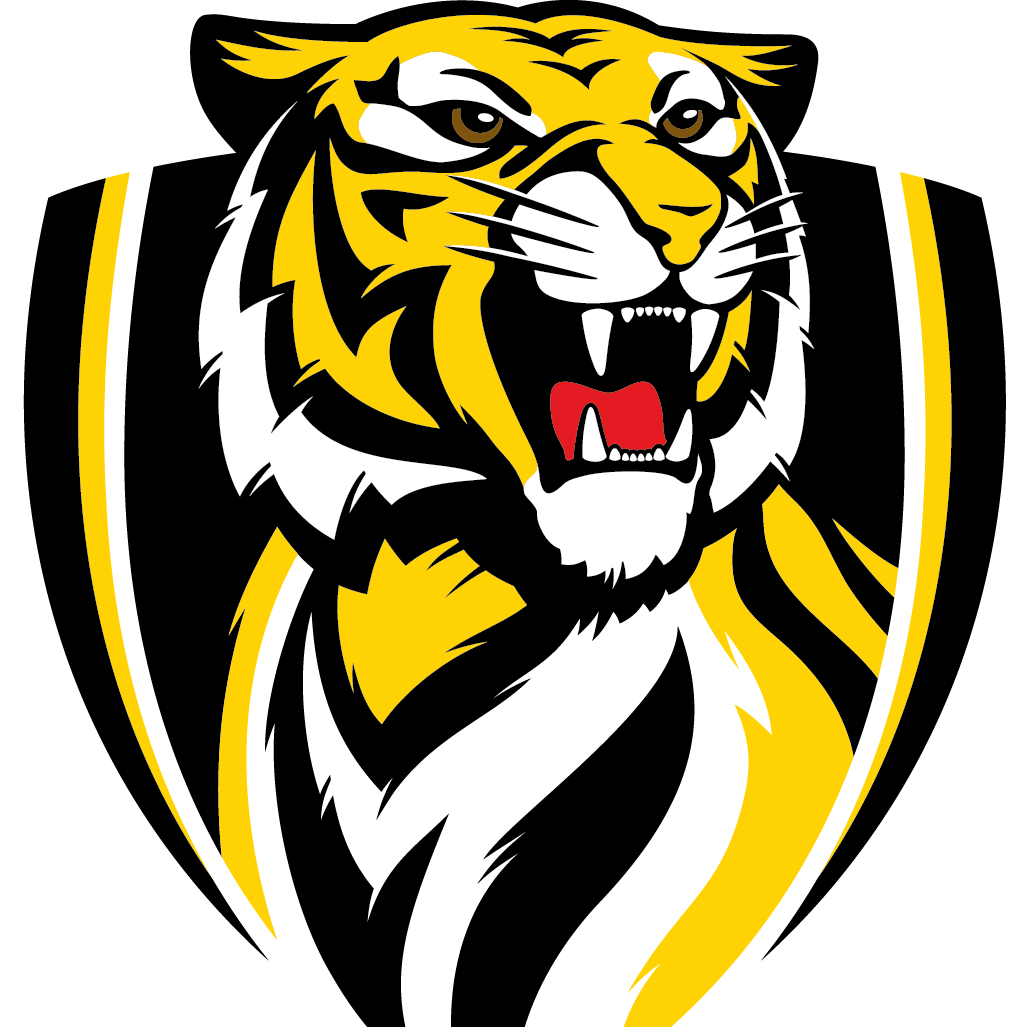 Richmond
2023 pass mark: Make a prelim
Result: FAIL
As we mentioned at the start of the season, you simply cannot acquire the likes of Tim Taranto and Jacob Hopper in the offseason, stocking up for another flag tilt, and not expect to cause ripples in September. After topping up from the team that only agonisingly fell out of finals after a tight defeat to the Lions in 2022, there's no doubting the Tigers, and most pundits, expected a top four finish. Not only are they not contending, Damien Hardwick has a new job, Hopper missed seven games, club greats Trent Cotchin and Jack Riewoldt have hung up their boots, and the side could only manage 10 wins for the season.
Yeah, that's pretty disappointing after putting all your eggs in the 2023 basket. Nice dynasty they had there, though.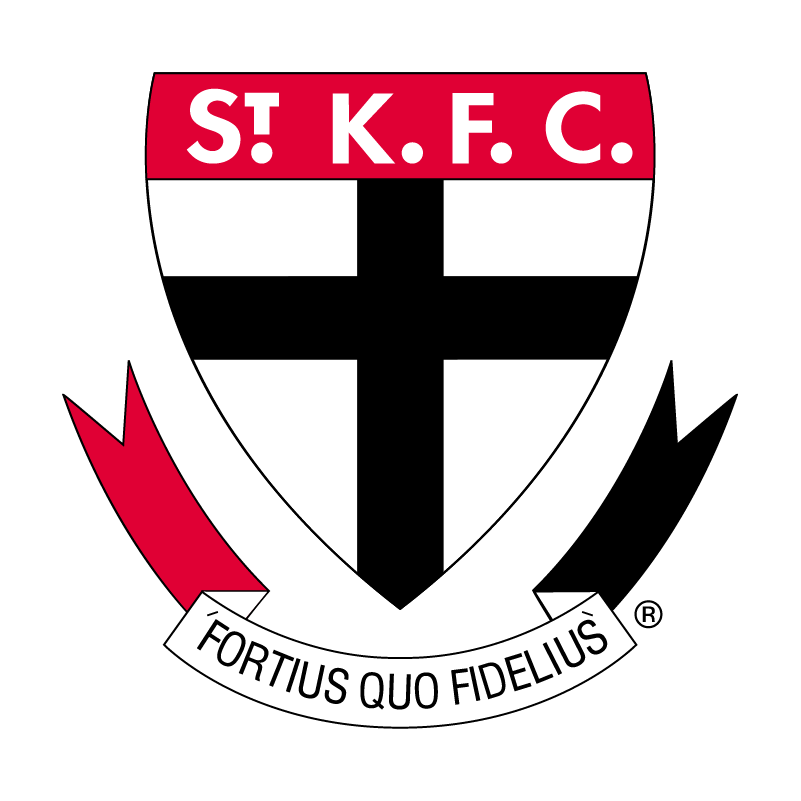 St Kilda
2023 pass mark: Establish a brand under Ross Lyon
Result: PASS
This is a pass in every sense of the word. The Saints may not have been the most watchable team in the league, but boy did they establish a game style. St Kilda was the best defensive side in the competition this year, ranking first for points against, second for scores per inside 50, second for points against from stoppage and fourth for points against from turnover. No other side ranked top four in each of those categories.
So why did they have so few believers throughout the year and bow out of finals in week one? The issues at the other end of the ground. The Saints must address their forward line woes in 2024 after ranking bottom four for points scored, scores per inside 50 and points from stoppage. They'd also be well advised to add a more dynamic midfielder into the fray; too often they've felt a little one-paced.
Sydney
2023 pass mark: Avoid the Grand Final loser curse
Result: FAIL
Remember the Grand Final curse? Let us remind you: since 1995, no team to lose a Grand Final by 40+ points has won a final the following season. Well, it's fair to say the curse lives on after Sydney was beaten by Carlton in the first elimination final.
If we're being totally fair, the Swans did well to play in September after their slow start. John Longmire's side was 3-6 after nine weeks, having been toweled up by the Cats (again) and Demons. But they deserve credit for turning things around and losing only two games in the home and away season post-Round 15. Season 2023 may have signaled the end for champion Lance Franklin but it also marked the beginning of Errol Gulden as a genuine star of the game. His form, particularly post-bye, has to have Swans fans already excited for next year.
West Coast
2023 pass mark: Escape the bottom four
Result: FAIL
Well that was ... let's say disastrous. Diabolical, even. No, horrendous.
Look, perhaps we thought there was a tiny silver lining after a 2022 season that saw the Eagles become the first side to use top up players as a result of several COVID interruptions and a lengthy injury list. There was too much talent left in the list, talent good enough to win the flag in 2018, that could come back into the side and make a difference (Dom Sheed and Oscar Allen only playing one match between them, for example).
But that injury list just never shortened. Not that that's an excuse. And their results? Well that didn't really change, either. The Eagles remain one of the worst teams we've ever seen, were even on track to breaking some unwanted records, and despite posting one extra win than last season, have an inferior percentage.
It's little wonder they've 'won' the wooden spoon, but still a far cry from our expectations of 7-9 wins. Grim times for West Coast.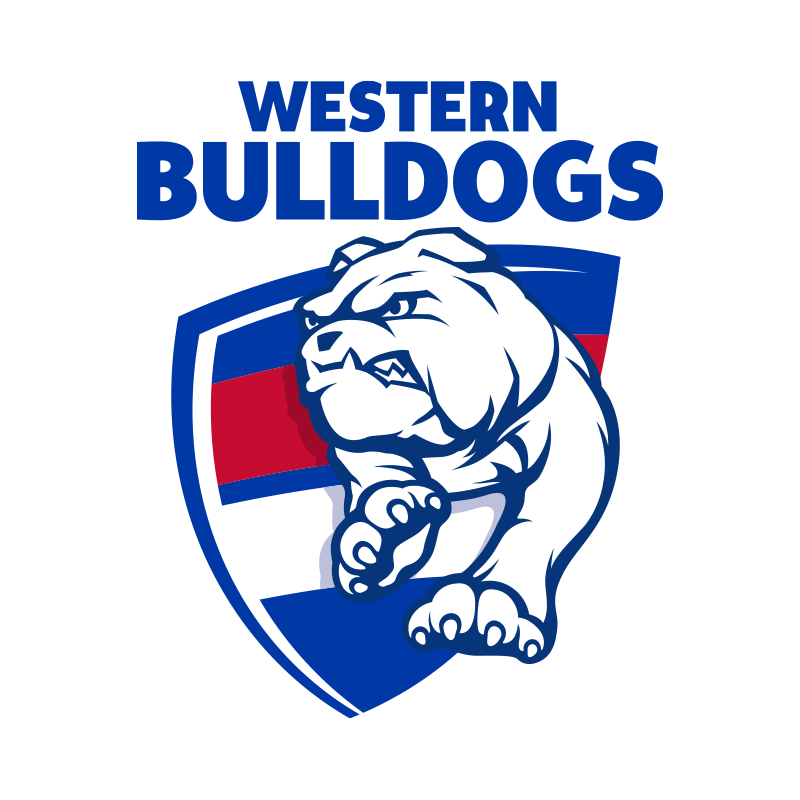 Western Bulldogs
2023 pass mark: Get the best out of stacked tall mix
Result: FAIL
Look, they had their moments, but just like the entire team in general, the inconsistency of Luke Beveridge's bevy of talls was a massive let down in 2023. Sure, injuries played their part a little, Sam Darcy only managing three matches, for instance. But when you go out of your way to secure an extra key forward in Rory Lobb in the offseason, and double down on the idea of playing all of he, Darcy, Jamarra Ugle-Hagan, and Aaron Naughton during the preseason games, it's fair to say you require significant results.
We saw what Ugle-Hagan can do via his two five-goal hauls (he scored in every single game this season), but accuracy -- finishing with 35.35 for the year -- still seems to evade him. Naughton's best is also frightening, but his return of 44 majors is his lowest tally in three season, and Lobb, well, failed to live up to the hype and even found himself dropped from the senior side throughout the season.
So much talent. So much hype. So little results. Disappointing.