After a long offseason there are the two words every fan cannot wait to utter: footy's back.
While the AFLW has already had to contend with a delayed start and some disruptions to preseason, by Friday night all of those issues will pale away as St Kilda and Richmond get season 2022 underway.
Round 1 already sees plenty of tantalising clashes with the Grand Final rematch between Adelaide and Brisbane, West Coast and Fremantle doing battle for Derby bragging rights, and the Hampson-Hardeman Cup once again being contested by Melbourne and the Western Bulldogs.
After two seasons like no other, it is set to be another unprecedented campaign as all sports continue to learn how to function in the middle of a pandemic.
While the utopian hope is that players and fans will get through the season unscathed and uninterrupted, the reality will be much more complicated.
COVID will no doubt influence matches, the race for finals, and who holds the premiership cup aloft come season's end. But in between the angst and disturbances, there will be all the joy and heartache of another year of footy.
Careers will begin and careers will end. Stars will be born, old dogs will show off new tricks, milestones will be reached, and fans will once again be able to enjoy every goal, every mark, every contest and every tackle.
Crows | Lions | Blues | Magpies | Dockers | Cats | Suns | Giants | Demons | Roos | Tigers | Saints | Eagles | Bulldogs


Adelaide
Last season, the Crows finished on top of the ladder and runner's up in the premiership decider, falling short to Brisbane in the showdown. They have been a consistent powerhouse throughout the league's short history securing two premierships - the most so far of any club. They'll be heading into 2022 with a fierce-looking, experienced side boasting some big names, notably Erin Phillips, Ebony Marinoff and Chelsea Randall. As this is the last season before state rival Port Adelaide join the competition, Adelaide will be looking to hunt a third flag before their talent pool is raided. And they are looking in shape for that to be a real possibility.
Last season: 7-2 (1st)
Key ins: Jasmyn Hewett (Gold Coast), Jasmine Simmons (rookie), Abbie Ballard, Zoe Prowse, Brooke Tonon (draftees)
Key outs: Chloe Scheer (Geelong), Renee Forth (delisted)
Season pass mark: Finish in the top four
Player to watch: Seasoned AFLW heavyweight Erin Phillips will be running out with her squad in what could potentially be her last season. She is still at full force and will no doubt impress and have a hand -- or foot -- in the goal accumulation of her side. Also, keep watch for young gun Zoe Prowse, the Crows' first selection in the AFLW draft, who is joining the side after earning herself an All-Australian selection as a ruck at the Under-19 AFLW Championships in 2021. Look out for her rucking, roving and marking, and potentially on the prow-se for a Rising Star nom.
---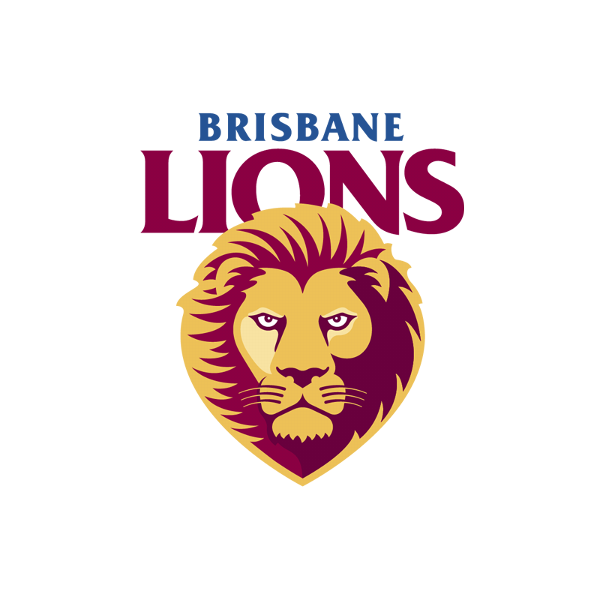 Brisbane
The Brisbane Lions will be entering the 2022 season with the latest premiership cup in their trophy cabinet and eyes on back-to-back flags. Previously, the club has been widely underrated as a competitive force, but they will now have a target on their back. And for good reason. The young side -- who largely remain the same other than acquiring some draftees and losing skipper Emma Zielke (Breanna Koenen now leads the side) and Lauren Arnell to retirement -- are known for relentless pressure, goalscoring ability, getting numbers around the contest and have room to grow and get better.
Last season: 7-2 (2nd)
Key ins: Phoebe Monahan (delisted free agent, Richmond), Luka Yoshida-Martin, Maggie Harmer (draftees)
Key outs: Lauren Arnell, Jessy Keeffe, Rheanne Lugg and Emma Zielke (all retired)
Season pass mark: Make the Grand Final
Player to watch: Courtney Hodder is the kind of player who dazzles the audience and gets them up on their feet. Her elite speed and silky skillset is why we rated her as our number one must-watch player this season! She's just who you want to watch out for; to cheer if you're a fan and be wary of if you're in opposing colours. Kate Lutkins mops up in defence while pushing the ball forward and will be one you also notice. And don't forget to keep some eyes on young gun Indy Tahau.
---
Carlton
Carlton took a bit of an unexpected tumble down the ladder in 2021 and will be looking to regain their competitive, hard-to-beat status this season. Although they have lost some significant players in the trade period -- notably Chloe Dalton to GWS, Tayla Harris to Melbourne and Jess Hosking to Richmond -- they still boast an experienced and potentially threatening side. Finals are an achievable ambition for the Blues but making the Grand Final is going to take a massive push.
Last season: 5-4 (7th)
Key ins: Poppy Schaap (recruited, Geelong Falcons replacement player), Jess Dal Pos (GWS), Annie Lee (draftee)
Key outs: Chloe Dalton (GWS), Tayla Harris (Melbourne), Jess Hosking (Richmond) and Katie Loynes (GWS)
Season pass mark: Make finals
Player to watch: Gun midfielder with proven chops in the forward line, Maddy Prespakis is an all-star player of the game and one to keep an eye on. Her disposal count is always prolific and if she continues to build on her already elite, best and fairest-winning form - watch out. And speaking of stats, key forward Darcy Vescio broke the record for most AFLW career goals last season. Let's see if they can keep the tally going in 2022.
---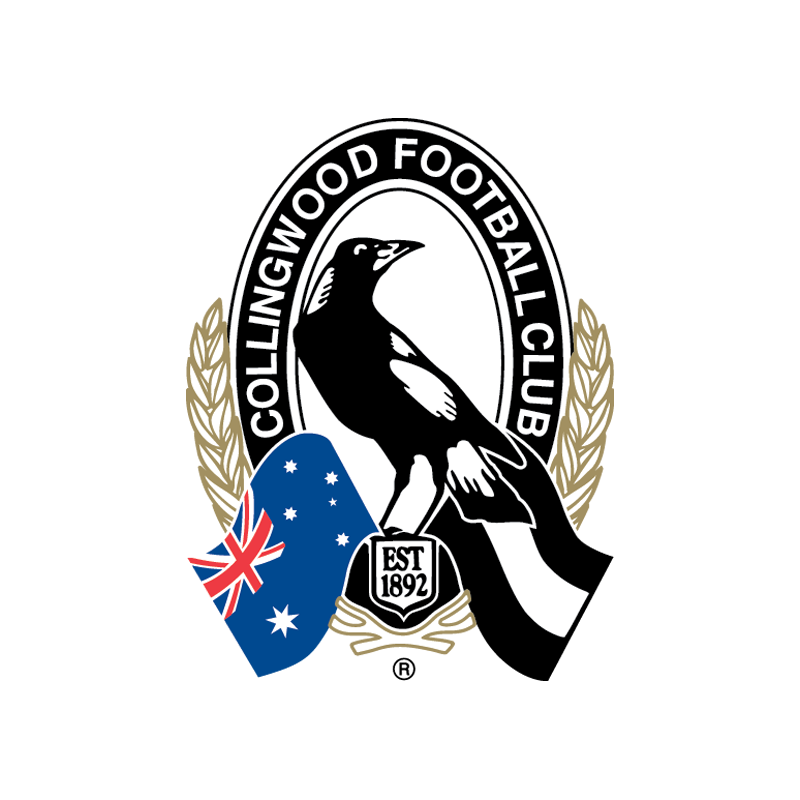 Collingwood
The Pies flew up the ladder in 2021 and fell agonisingly short of a Grand Final berth, bowing out to eventual premier Brisbane in the preliminary final. Now, they're ready to do some serious swooping once again and aim even higher. They have a well-versed attacking squad that includes an intimidating forward, midfield and defensive line. This is a team that could have a real crack at the flag. With Ruby Schleicher, Chloe Molloy, Sabrina Frederick and AFLW equal 2021 best and fairest, Brianna Davey, on the roster, they're heading into the season looking threatening.
Last season: 7-2 (3rd)
Key ins: Sabrina Frederick (Richmond), Alison Downie (delisted free agent, Carlton), Eliza James, Eloise Chaston, Imogen Barnett (draftees)
Key outs: Maddie Shevlin (Richmond), Sharni Norder (retired)
Season pass mark: Make the Grand Final
Player to watch: Collingwood's goalkickers are going to be an exciting bunch to watch. Chloe Molloy has a reliable and impressive boot, alongside new recruit from Richmond Sabrina Frederick who, although faltered with the Tigers, is looking to settle back into form with the Pies. Plus, new draftee Imogen Barnett, who was crowned the 2021 VFLW leading goalkicker, will add even more power to the forward line's punch.
---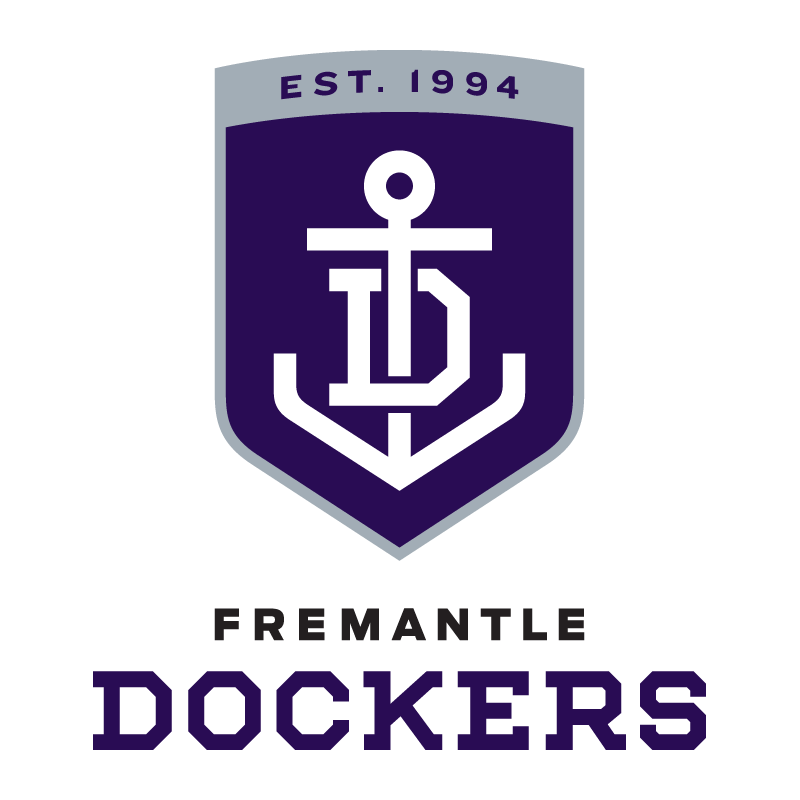 Fremantle
In recent years, the Dockers have flirted with the flag but fumbled in the finals. 2020 was looking like their year before COVID cancelled the season and in 2021 they were again a competitive side who bowed out in the first weeks of finals. 2022 could be their year to finally nab the big prize and they're looking like a sure thing to make the finals. With Roxy Roux in the ruck, Kiara Bowers in the middle, Gemma Houghton leading the forward line and Hayley Miller captaining the side, the Dockers will be hard to beat during the season.
Last season: 6-3 (5th)
Key ins: Amy Franklin, Dana East, Makaele Tuhkaraina (draftees)
Key outs: Evie Gooch (West Coast) and Leah Mascall (retired)
Season pass mark: Make the Grand Final
Player to watch: Best and fairest winner Kiara Bowers is set to do even more damage in 2022. Arguably the best midfielder in the comp, she's a proven contested ball-winning force who is hard to get past. She's dubbed 'Turbo' for a reason, after all. Another exciting player to watch, and one that brings a lot of high-pressure to the forward line, is Gemma Houghton. Sarah Verrier is another standout, especially when she gets boot to ball.
---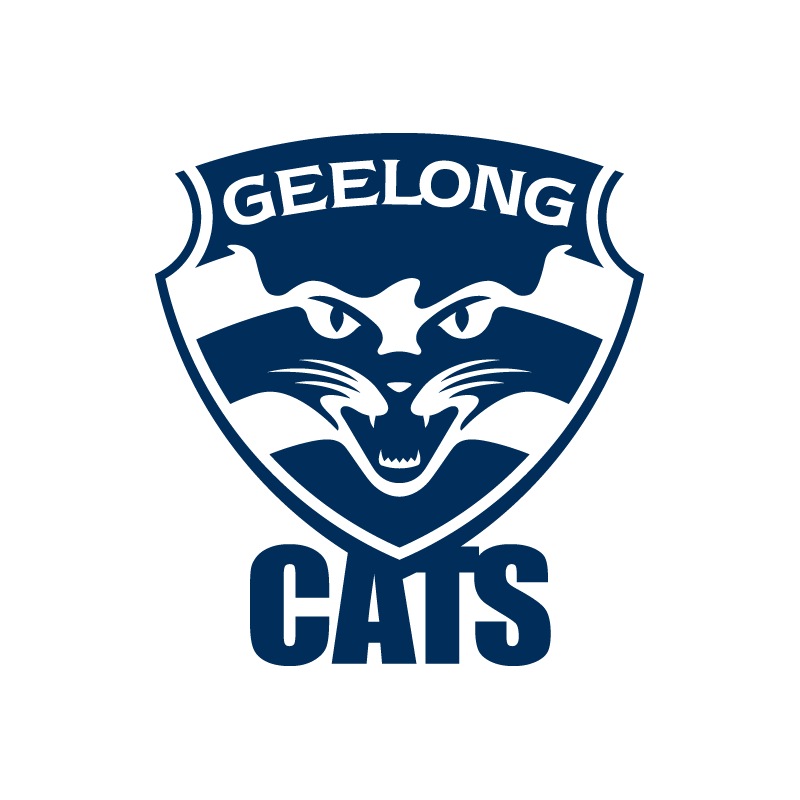 Geelong
After a less than ideal 2021 season -- finishing second last on the ladder and only nabbing one win against the wooden spooners, the Suns -- the Cats will be looking to front a more competitive outfit this upcoming season. Although finals may be too much of a stretch, a higher rung on the ladder still may be achievable with natural improvement, an injection of exciting youth headed by the widely-hyped Georgie Prespakis and the return of injury-ravaged gun Nina Morrison.
Last season: 1-8 (13th)
Key ins: Georgie Prespakis, Zali Friswell, Gabbi Featherston, Annabel Johnson (draftees)
Key outs: Olivia Purcell (Melbourne), Madeleine Boyd (delisted), Richelle Cranston (delisted, then Western Bulldogs)
Season pass mark: Climb a few rungs on the ladder and avoid the bottom four
Player to watch: The Prespakis name is surely about to become synonymous with good football as Georgie Prespakis joins Geelong's midfield as a ready-made force, set to follow in the footsteps of her older sister Maddy who's had an impressive career at Carlton. Georgie has demonstrated she can be an elite midfielder with strong clearance work - something the Cats can really benefit from. And let's all cross our fingers and toes for a harm-free season for Nina Morrison, who's had a heartbreaking history of injury (especially around the knees) but is ready to return at full capacity. By any luck, we'll see her game smarts and clean ball skills play out the season.
---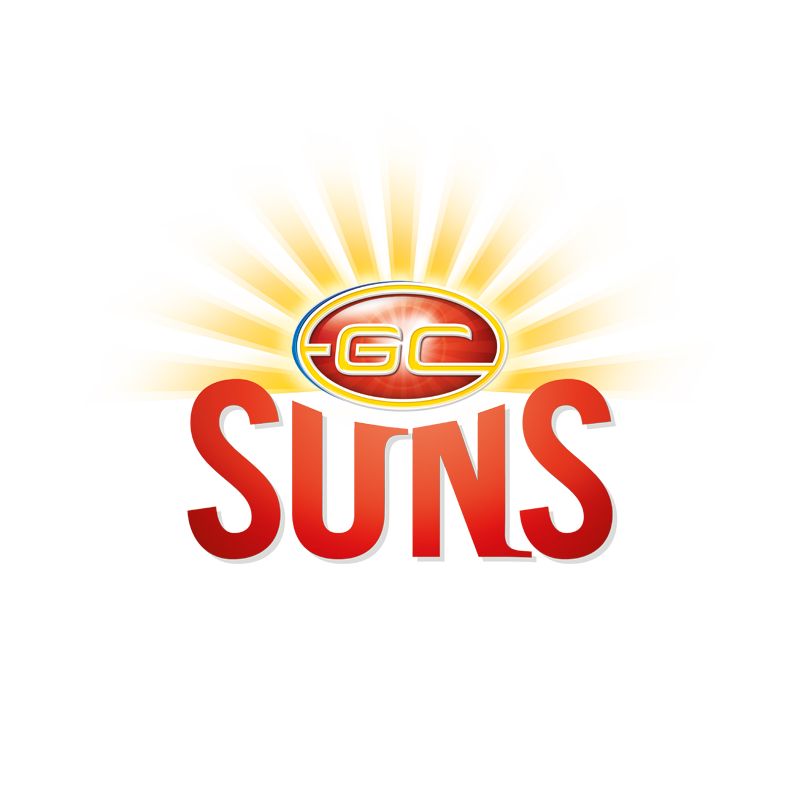 Gold Coast
Gold Coast was unable to nab a single win last season and consequently finished with the wooden spoon. However, the side is young and they do show potential, especially with No.1 draft pick Charlie Rowbottom joining the side and ready to front a competitive game. They're a building team, that's for sure, and surely this season they can get at least one win to write home about.
Last season: 0-9 (14th)
Key ins: Vivien Saad (North Melbourne), Claudia Whitfort (St Kilda), Alana Barba (Essendon VFLW, replacement player), Charlie Rowbottom (draftee)
Key outs: Sam Virgo (retired)
Season pass mark: Avoid the wooden spoon
Player to watch: No.1 draft picks are always ones to watch and this year, Charlie Rowbottom is no different. She's a tall midfielder who boasts the capacity to be competitive up forward, especially with her overheard marking ability and mighty kick. Another is Sarah Perkins, or better known as Perko, who delivers some of those much-needed exciting goals, which put a bit of spring in the Suns' fans' step.
---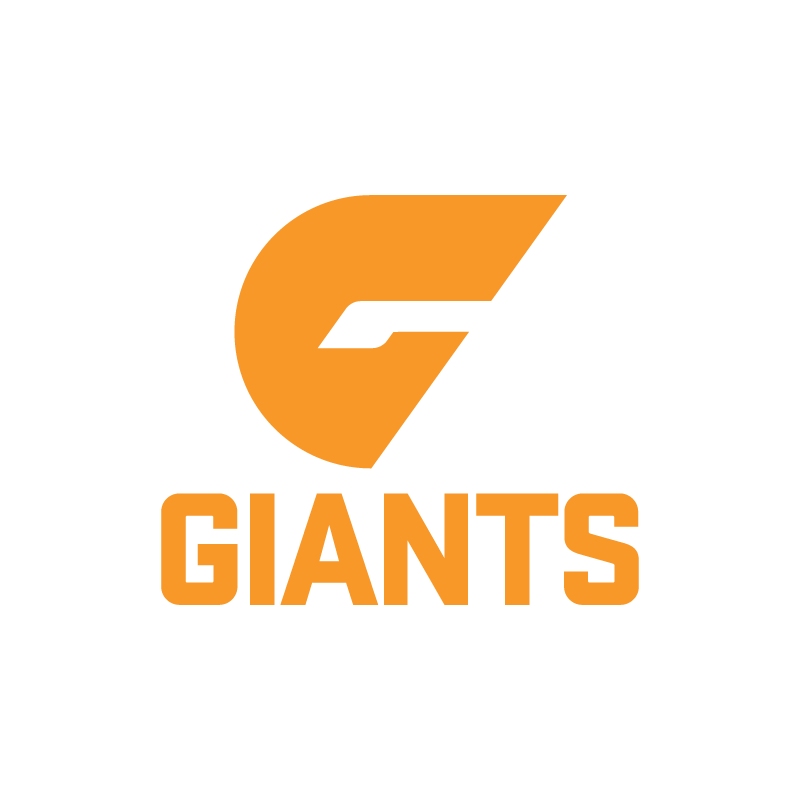 GWS
To say 2021 was tough for the GWS Giants would be an understatement. Despite the obstacles and challenges, the team was competitive and played some good footy. The new season brings some exciting, experienced recruits to complement the team Alan McConnell has built. The likes of Alyce Parker, Alicia Eva, and Cora Staunton are set to shine once again. However, the Giants will need to find other avenues to goal if they are any chance of causing headaches for opposition teams this season.
Last season: 4-5 (9th)
Key ins: Chloe Dalton (Carlton), Jasmine Grierson (North Melbourne), Katie Loynes (Carlton), Jess Doyle, Georgina Fowler, Ally Morphett, Brodee Mowbray, Casidhe Simmons, Erin Lorenzini (nee Todd, re-listed)
Key outs: Elle Bennetts (Western Bulldogs), Jess Dal Pos (Carlton), Aimee Schmidt (West Coast)
Season pass mark: Push for finals, score more
Player to watch: Chloe Dalton's return to footy is set to be big for both Dalton herself and the Giants. While there is plenty to like about the Giants in the middle of the park, Dalton's consistency and clean ball use will only make a good midfield machine even better.
---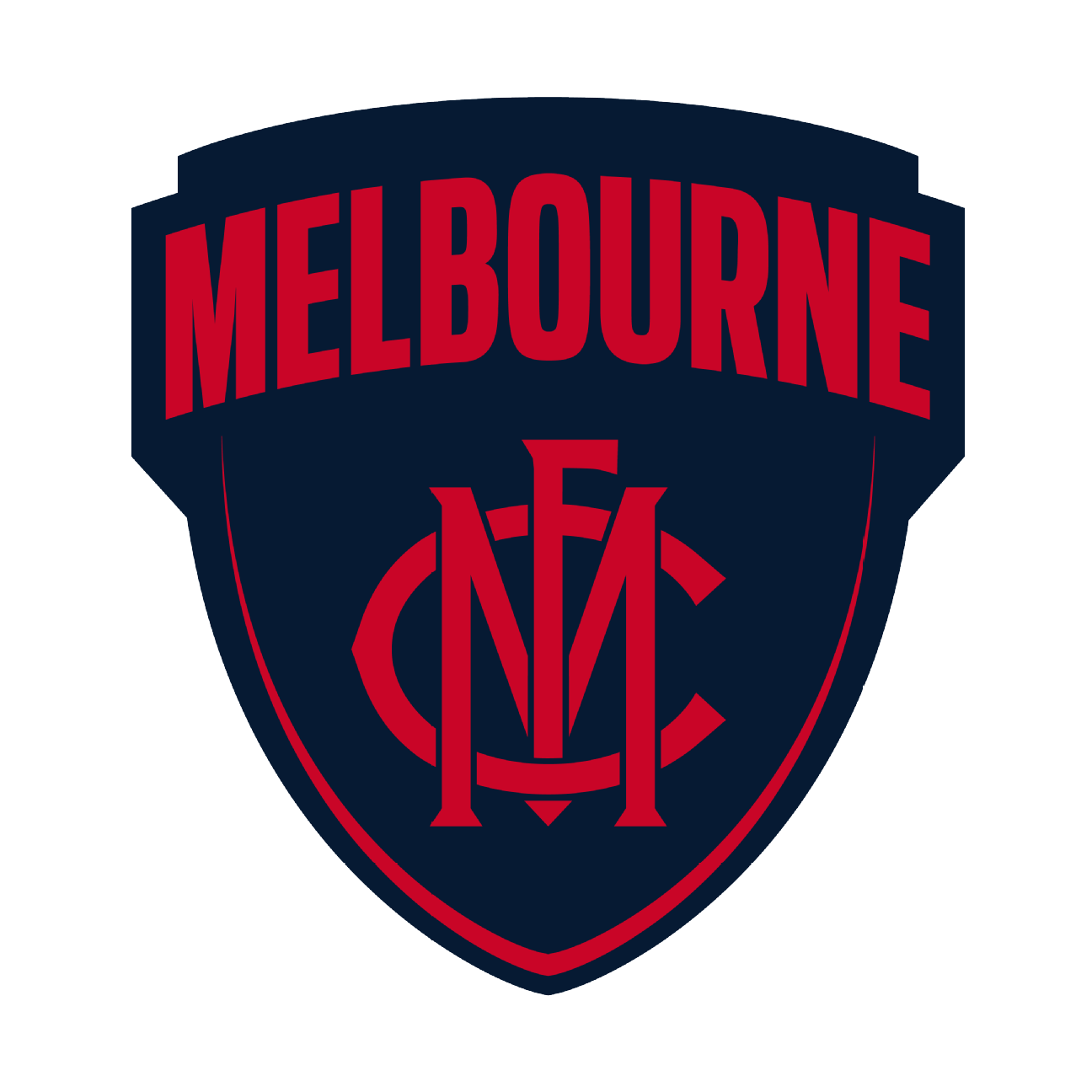 Melbourne
The Dees will be looking to make 2022 the year they claim the premiership. In season 2020 and 2021, Melbourne progressed from a semifinal exit to a preliminary final exit. If the team follows the natural path of progression it's on, a Grand Final is next. Mick Stinear's side is primed for a flag tilt with a mix of experience and youth. Led by the inimitable Daisy Pearce, the Dees have mountains of depth in the midfield. Gun recruit Tayla Harris is set to be one of a number of forward targets up top rather than the main event. Assuming the forward line fires on all cylinders, the league will have no choice but to keep an eye on the red and the blue.
Last season: 7-2 (4th)
Key ins: Tayla Harris (Carlton), Olivia Purcell (Geelong), Eliza West (rookie), Alison Brown, Georgia Campbell, Tahlia Gillard (draftees)
Key outs: Tegan Cunningham, Meg Downie, Niamh McEvoy, Shae Sloane (retired)
Season pass mark: Improve on last two seasons' finals results
Player to watch: Last year's Rising Star, Tyla Hanks, is set for another big season. In what is an incredibly strong midfield Hanks more than holds her own and will be vital alongside the likes of Daisy Pearce, Karen Paxman, and Eden Zanker.
---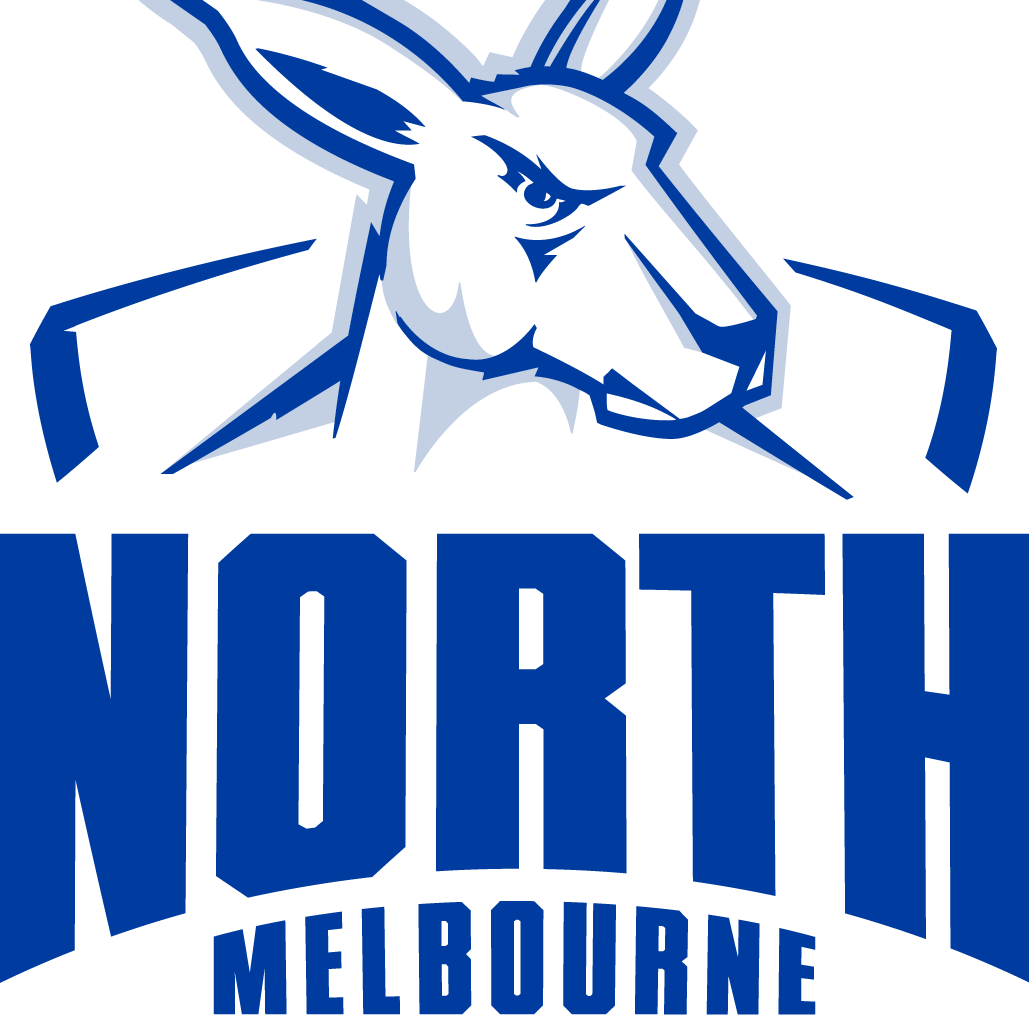 North Melbourne
North Melbourne has consistently been an expansion side which has impressed, making finals twice in their first three seasons of existence. 2022 presents another opportunity for the team, led by Darren Crocker and Emma Kearney, to not just make finals but make a statement in the final games of the season. With a ridiculous amount of talent in the centre of the park, North's fate will be decided by their output in both the forward and back 50. The list they have built suggests that they should be contending strongly throughout the season.
Last season: 6-3 (6th)
Key ins: Tess Craven, Jasmine Ferguson, Perri King, Ella Maurer, Kim Rennie, Tara Slender (draftees)
Key outs: Vivien Saad (Gold Coast), Jasmine Grierson (GWS), Katelyn Cox, Kate Gillespie-Jones, Georgia Hammond, Beth Lynch, Tahni Nestor (delisted)
Season pass mark: A deep finals run
Player to watch: Jasmine Garner turned it on once again in 2021 and took out the club's best and fairest. A fierce competitor, consistent performer, goal threat and clean user of the ball, Garner will once again be in the thick of the action and help push the Kangaroos into finals.
---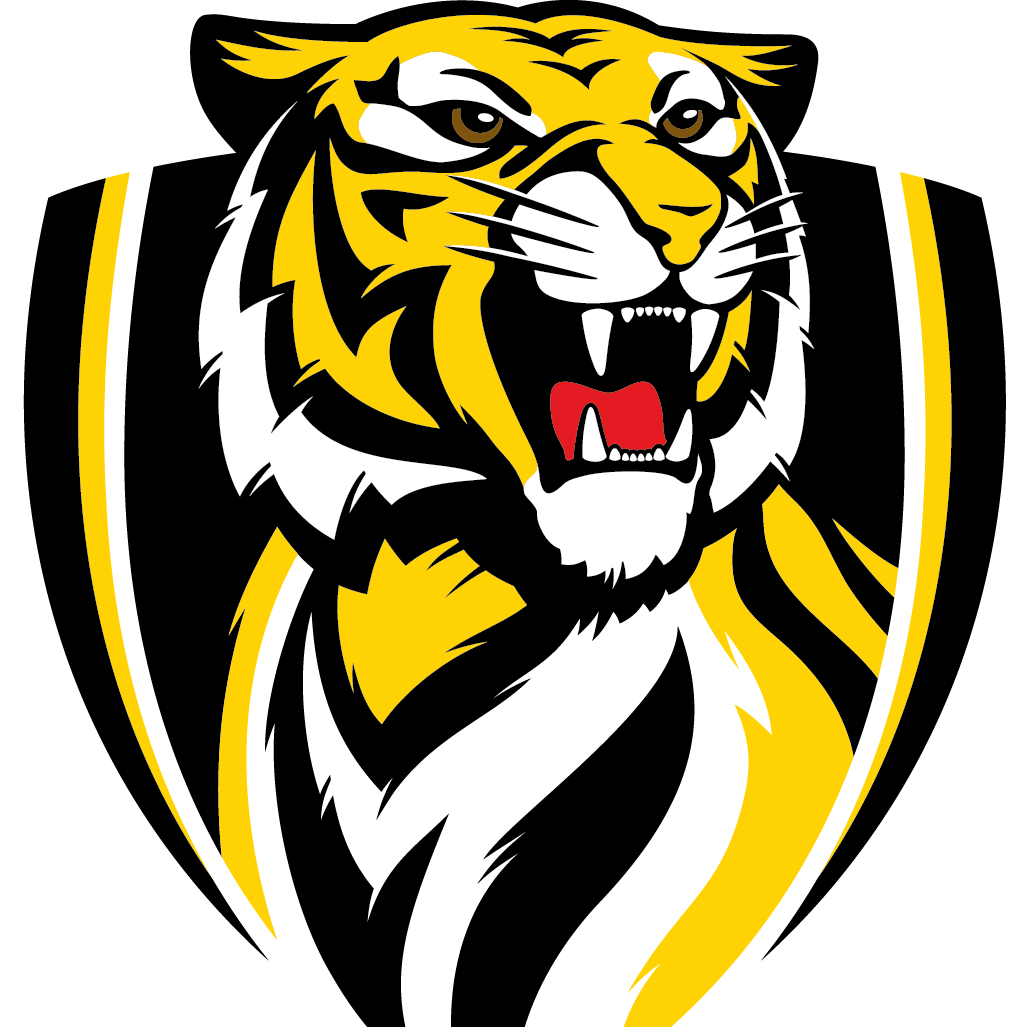 Richmond
Richmond finally got that much needed maiden win in 2021 and will look to continue building on what they started last season. They'll have to do so without the likes of Sabrina Fredrick, who moved to Collingwood, Iilish Ross, who has been moved to the inactive list due to injuries, and Ellie McKenzie, who will miss at least the first part of the season due to a calf complaint. While the Tigers are still a bit off a finals debut, the inclusions of Poppy Kelly and Jess Hosking appear to be another step in the right direction for Ryan Ferguson's team.
Last season: 3-6 (10th)
Key ins: Jess Hosking, Poppy Kelly, Maddie Shevlin, Ingrid Houtsma, Meagan Kiely, Stella Reid, Emelia Yassir, Akec Makur Chuot (re-listed)
Key outs: Sabrina Frederick (Collingwood), Alice Edmonds (delisted, then Western Bulldogs), Phoebe Monahan (delisted, then Brisbane), Alana Woodward (delisted, then St Kilda)
Season pass mark: Finals will be out of reach but bettering their three wins from last season will show the Tigers are on the right track
Player to watch: Monique Conti was the Tigers' best and fairest last year and will once again be super important to the team's success. While she is talented enough to compete in two sports at the highest level, it will be interesting to see if her decision to take a break from her WNBL commitments takes her footy to the next level.
---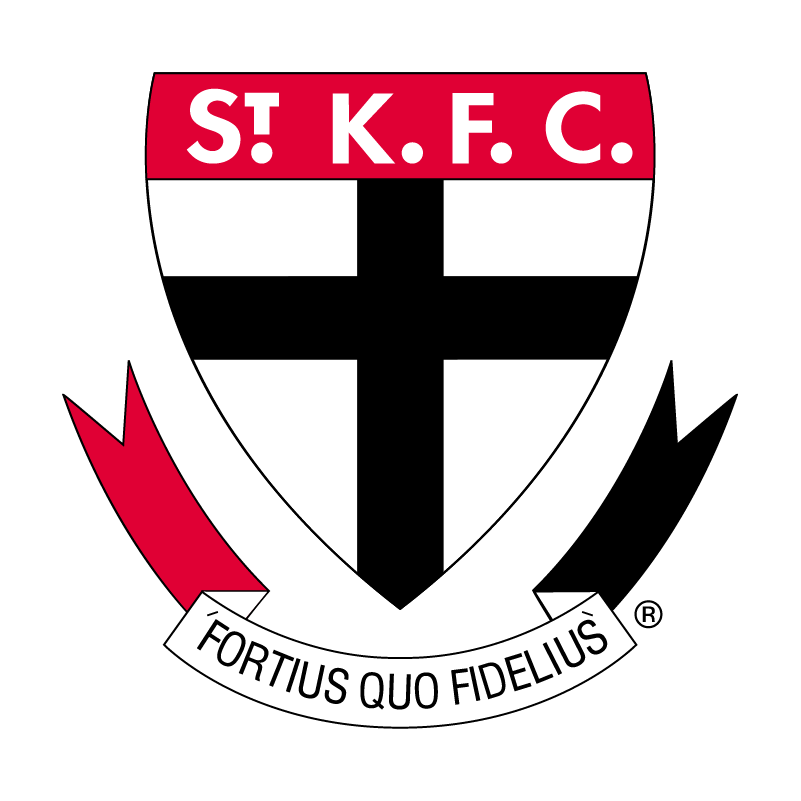 St Kilda
The Saints have been creating headlines in the offseason with a new coach in Nick Dal Santo and the absence of both Georgia Patrikios and Tyanna Smith. These factors have put some question marks over what exactly can be expected from this St Kilda side. However, there is still plenty the Saints can work with and plenty of bright spots amongst the list. Whether that be through Kate McCarthy's run and carry or Caitlin Greiser in the forward 50, it's not all doom and gloom for the Saints.'
Last season: 3-6 (11th)
Key ins: Lucy Burke (Southern Saints VFLW, replacement player), Paige Price (rookie), Alana Woodward (delisted free agent, Richmond), Leah Cutting (undrafted free agent), Ella Friend, Ash Richards
Key outs: Poppy Kelly (Richmond), Claudia Whitfort (Gold Coast), Selena Karlson (retired), Alison Brown, Clara Fitzpatrick, Tamara Luke, Nadia von Bertouch (delisted)
Season pass mark: An improved win-loss ratio
Player to watch: Hannah Priest will have to step up as the sole captain this season for the Saints and her leadership will be invaluable in 2022. In addition to leading this group her work in defence will once again be crucial.
---
West Coast
West Coast's injury woes were the story of their season with the club copping wave after wave of knocks, niggles and absences. Despite that they still managed to improve their win-loss record and came close in two other games. The additions of Evie Gooch and Aimee Schmidt alongside youngsters like Mikayla Bowen and Bella Lewis mean the Eagles once again have some great bits and pieces throughout their line-up. If they can continue to build on last season's efforts, and keep a clean bill of health, 2022 may prove to be a positive season.
Last season: 2-7 (12th)
Key ins: Evie Gooch (Fremantle), Aimee Schmidt (GWS), Emily Bennett, Sarah Lakay, Courtney Rowley, Beth Schilling, Charlie Thomas (draftees)
Key outs: Mhicca Carter, Beatrice Devlyn, McKenzie Dowrick, Brianna Green, Alicia Janz, Demi Liddle, Julie-Anne Norrish, Kate Orme, Chantella Perera, Katelyn Pope (delisted)
Season pass mark: Avoid the wooden spoon once again
Player to watch: Dana Hooker missed most of last season with what is arguably the weirdest injury in AFLW history. Her presence down back was sorely missed and she will be keen to get back into the thick of the action.
---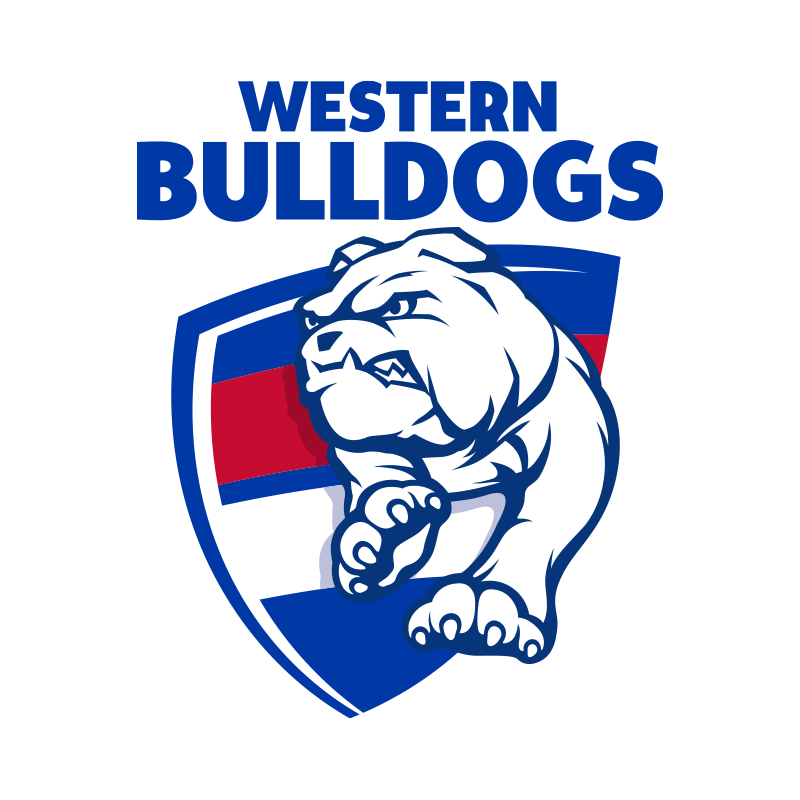 Western Bulldogs
A young list sees this Western Bulldogs side on the up heading into the 2022 season. A purple patch in the front half of last season showed that there is plenty to like in Nathan Burke's team. A more consistent showing will be required for the Dogs to be taken seriously as a finals threat. Having picked up Elle Bennetts and Rocky Cranston, the Dogs' attacking brand of footy will be on display once again. Ellie Blackburn, Jess Fitzgerald, and Izzy Huntington will once again be crucial although the Dogs will miss former No. 1 draft pick Gabby Newton who is out with a double shoulder injury.
Last season: 5-4 (8th)
Key ins: Elle Bennetts (GWS), Richelle Cranston (delisted free agent, Geelong), Alice Edmonds (replacement player, formerly Richmond), Amanda Ling, Aurora Smith, Elizabeth Snell
Key outs: Ange Gogos, Lauren Spark, Amelia Van Oosterwijck (retired), Katy Herron, Danielle Marshall, Kim Rennie (delisted)
Season pass mark: A genuine finals push
Player to watch: Naming the captain seems obvious but sometimes the obvious answer is the best one. Ellie Blackburn has been a mainstay of the comp and crucial to the Dogs midfield. Now with more support and a better idea of who she is as a leader, this season Blackburn will shine.