NOTE: This piece was first published before the start of the 2021 season. As every team's season concludes, we're revisiting their preseason pass mark and assess their campaign.
After a long offseason, another premiership campaign is upon us. Our ESPN football writers have surveyed the field and given their pass marks for each club.


Adelaide
2021 pass mark: Don't finish on the bottom of the ladder
They say the only way is up, and the Crows will be hoping that's true in 2021. While he don't hold the same lofty hopes as skipper Rory Sloane, who said finals was on the cards, they need to get themselves off the bottom of the ladder after a horror 2020.
With teams like North Melbourne, potentially Sydney, Essendon and Hawthorn also likely to finish in the lower reaches, it's important the Crows start rebuilding a winning culture again.
Pass or fail? Pass
The Crows get a pass here, after finishing 15th -- ahead of Gold Coast, Collingwood and North Melbourne -- with seven wins for the season.
It was a year which had some incredible highs, including wins over flag fancies Geelong and Melbourne. Unfortunately, injuries and suspensions to key personnel weakened their squad, but getting games into a host of youngsters will likely pay dividends down the track. All in all, not a terrible year for the Crows.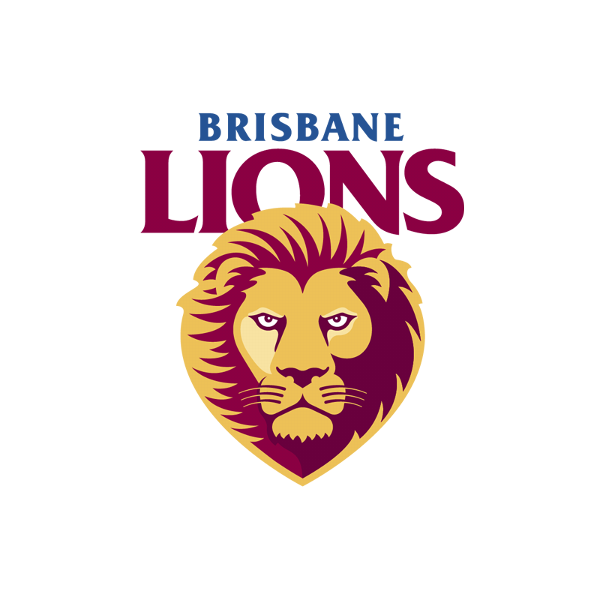 Brisbane
2021 pass mark: Win the premiership
Has there been a bigger 'chance-gone-begging' in AFL circles in recent times? The Lions were guaranteed home passage through every final in 2020 -- including the Grand Final -- and fell in the preliminary final to the Cats.
They'll never get a better chance to win the flag, but their side has improved to a point where they should be eyeing the 2021 premiership. It's time this talented side takes advantage.
Pass or fail? Fail
Okay, it was a pretty high bar we set for the Lions, but to not reach the last four (again) will be bitterly disappointing for Chris Fagan, his playing group and all supporters.
Failing in finals is becoming a worrying trend for Brisbane in recent years. They are now 1-5 in finals since 2019, while in elimination games under Fagan they are 0-3.
With the news Lachie Neale wants to return to Perth for family reasons, could this be the end of Brisbane's flag assault?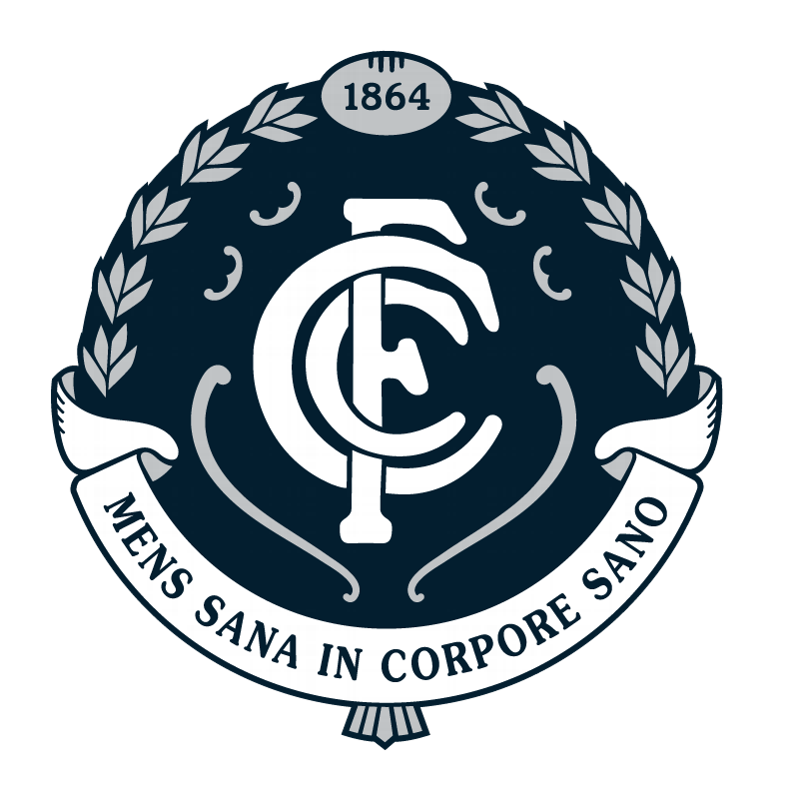 Carlton
2021 pass mark: Play finals
No ifs, ands or buts about it, Carlton simply must make the eight in 2021. It's been six years since 'the rebuild' began, and fans are rightly starting to get restless. The list has been turned over, they've acquired two guns in Zac Williams and Adam Saad, and their top draft picks are now at the age where they need to be seriously influencing games.
David Teague's job will be under a lot of pressure if he can't deliver a finals berth, given where this list is at and the expectation among fans.
Pass or fail? Fail
It's another big fail for the Blues who were just about everyone's tip to surge up the ladder in 2021. Finishing the year with eight wins -- three wins and 21 percentage points outside finals -- just isn't good enough. But perhaps the most disappointing aspect of Carlton's season were the losses to cellar dwellars North Melbourne and Gold Coast when they were mathematically still in finals contention. It could very well cost David Teague his job...
The only shining lights for the Blues in season 2021 were Harry McKay, Jacob Weitering and Sam Walsh, who are all tipped to feature in the All-Australian side. That in itself speaks volumes to the drop off in quality on the list.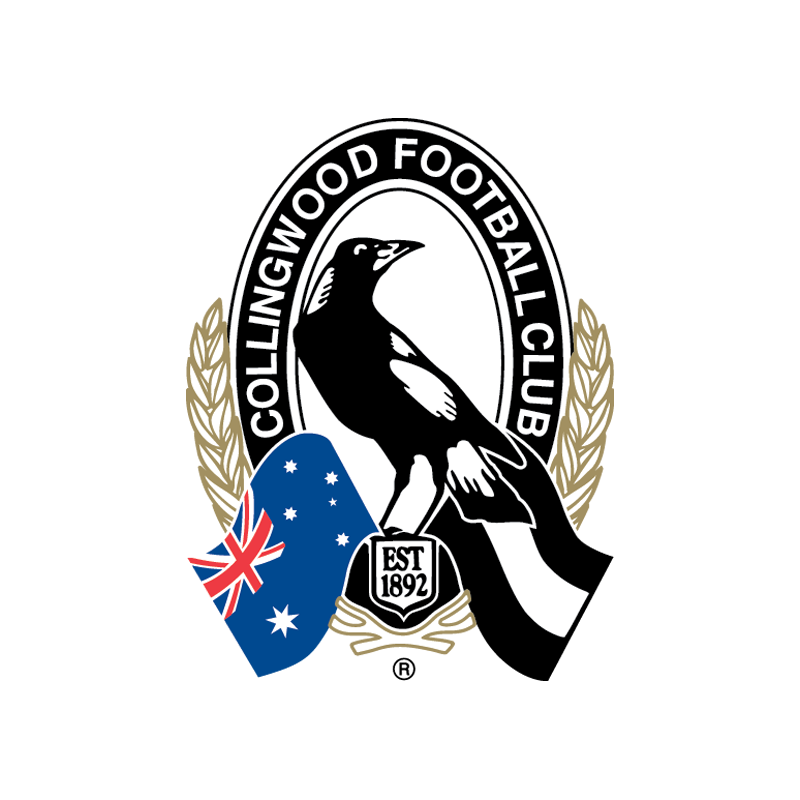 Collingwood
2021 pass mark: Don't allow a ladder freefall
It's almost hard to believe the Pies made finals last year given the offseason from hell 2020 was. Aside from the Eddie McGuire fiasco, the fire sale they had on their list was truly incredible to watch; Jaidyn Stephenson and Adam Treloar made way for some purported extra cap space to keep things running smoothly.
Will the Pies make finals? It's tough to know - there's still plenty of talent on the list. But avoiding a ladder freefall should be the goal after arguably the toughest offseason in the club's history.
Pass or fail? Fail
They finished eighth last year and dropped to 17th in 2021, so that's some sort of freefall for the Pies. They are now well and truly in a rebuilding phase and will need to determine who will coach them through it. Ross Lyon? Alastair Clarkson? Someone else?
It's hard to see things at Collingwood getting much better in the short term. There could be a could of years of pain around the corner for the black and white army...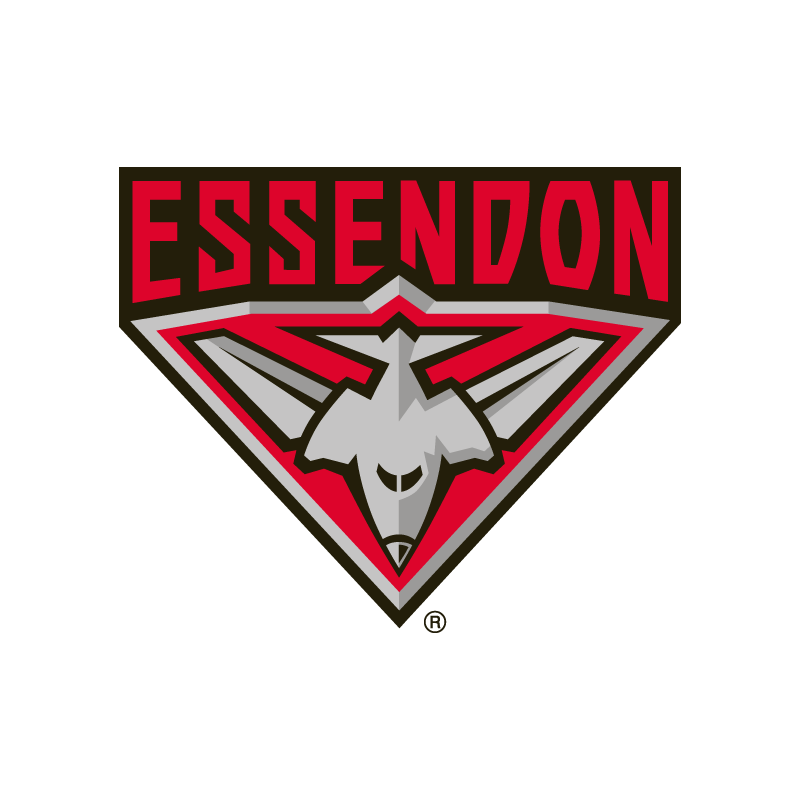 Essendon
2021 pass mark: Avoid the bottom four
The Bombers finished 13th in 2020 and arguably didn't improve their list in the offseason, so they really need to ensure they don't fall down much further in 2021.
With No Saad, Joe Daniher, Orazio Fantasia and Shaun McKernan (who, when all fit, are all easily in their best 22), the onus is going to be on the baby Bombers to step into their places. It could be a tough year for this side.
Pass or fail? Pass
It wasn't the finish to the season the Bombers were hoping for, but the club has to be given a huge tick for an impressive campaign. Ben Rutten's side didn't just avoid the bottom four, which many thought they were destined for after losing a host of stars, but managed to win 11 games en route to the finals.
Youngsters Sam Draper, Nik Cox and Harrison Jones all impressed, Nick Hind was one of the recruits of the year and Darcy Parish's move into the midfield was a stroke of genius. This might be the start of something big for the red and black army.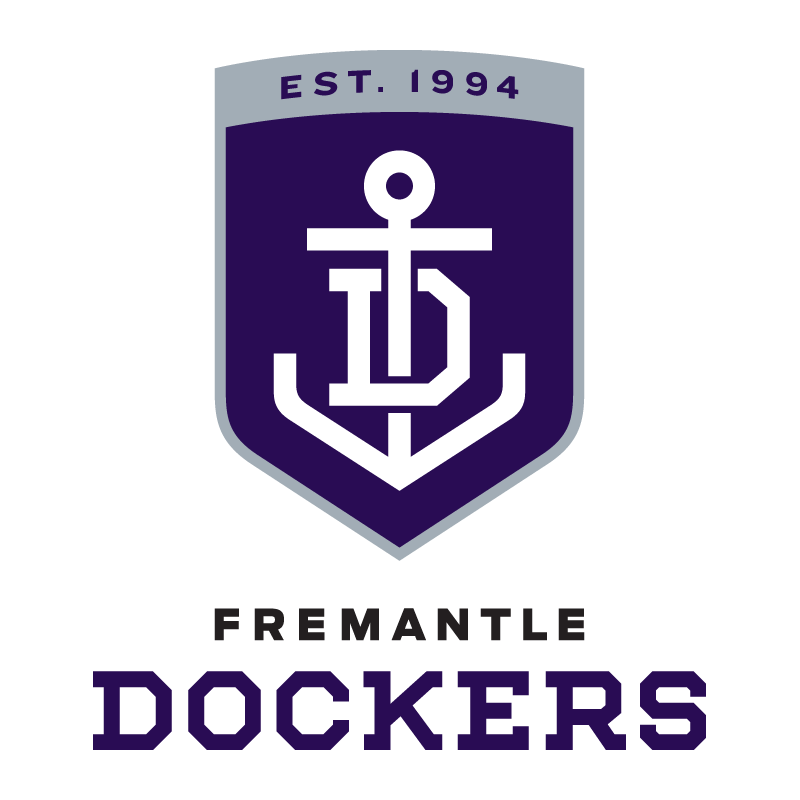 Fremantle
2021 pass mark: Finish above their 2020 position of 12th
Is the pressure on Fremantle to make finals yet? We're not so sure, though we are extremely bullish on their prospects in 2020. If Justin Longmuir can ensure his side is improving every year under his tutelage, then Dockers fans should be satisfied.
We saw enough from youngsters Adam Cerra, Andrew Brayshaw and Caleb Serong last year to suggest further improvement is on the cards, while veterans Nat Fyfe, Michael Walters (when he returns from a hamstring injury) and even David Mundy balance out the young and the old beautifully.
It's more likely that 2022 will be the year the Dockers pounce, though you only have to look at Brisbane's meteoric rise in 2019 to see how fast it can happen...
Pass or fail? Pass
The Dockers finished the season in 11th place, one spot better than last year, but managed 10 wins this campaign, three more than in 2020.
It was a respectable season for Justin Longmuir's men, who at their best, gave a number of tops teams a serious scare. The kids continue to improve and the defence is looking settled. When stars Nat Fyfe and Michael Walters return for 2022, Fremantle should have finals aspirations.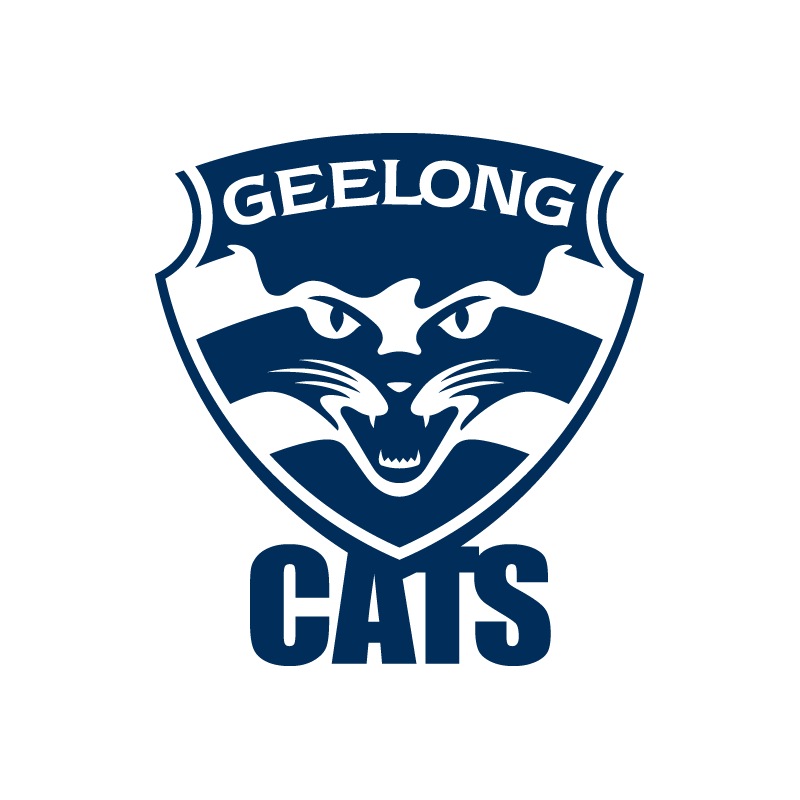 Geelong
2021 pass mark: Win the premiership
Last year we wrote that Geelong's pass mark for 2020 was to win the premiership, and they went awfully close to saluting.
We're doubling down this year. Make no mistake, the Cats are still in a premiership window - their already mature list has been bolstered by the offseason recruitments of Jeremy Cameron, Isaac Smith and Shaun Higgins.
Their 'all-in' approach should be admired but the pressure is well and truly on Chris Scott and his side to deliver. After all, the premiership window doesn't stay open forever.
Pass or fail? Fail
They loaded up on talent during the off-season and were the flag favourite in just about everyone's eyes, but the Cats fell short ... again.
This time, they weren't even able to reach the Grand Final and now, with the oldest list in the league and a head coach who consistently fails in September, questions have to start being asked.
Having said that, many predicted Geelong's premiership window had shut after last year's loss to Richmond in the decider, so we aren't exactly writing them off, but we'd be lying if we said it's been a wasted decade.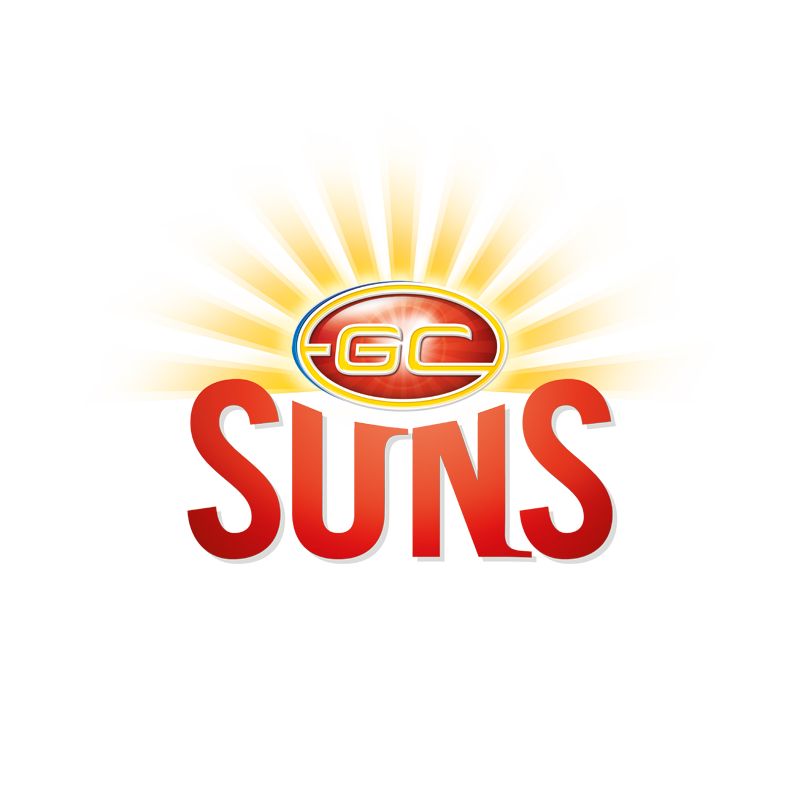 Gold Coast
2021 pass mark: Finish the season strongly for once
The Suns' 2020 efforts -- five wins and one draw at a percentage of 90, as well as some key re-signings from their emerging core -- were pretty decent when assessing the whole package, but again the club fell away dramatically after a promising start to the season. Eight losses, one draw and one win from their final 10 games was simply not good enough, especially considering similar late-season fadeouts in recent years.
So the pass mark for the Suns is a simple one - find a way to be competitive throughout the season, not just at the start. There's more than enough talent there, they just need to showcase that consistently.
Pass or fail? Pass
We'll give them a pass here, but only just. The Suns found a way to finish the season in some sort of form, which may be a result of having a slightly older and more experienced list. It's the first time since 2014 they have managed four wins after Round 10, which highlights their late season struggles in previous seasons. Having said that, they lost four of their last five games by an average margin of 75.5 points...
For now, they've been able to hang on to recently-drafted talent, and combined with some later-in-draft gems like Jeremy Sharp, the Suns look to be building something which could bare fruit in coming seasons. If they can continue to build this list and retain talent, perhaps finals isn't out of the question next year.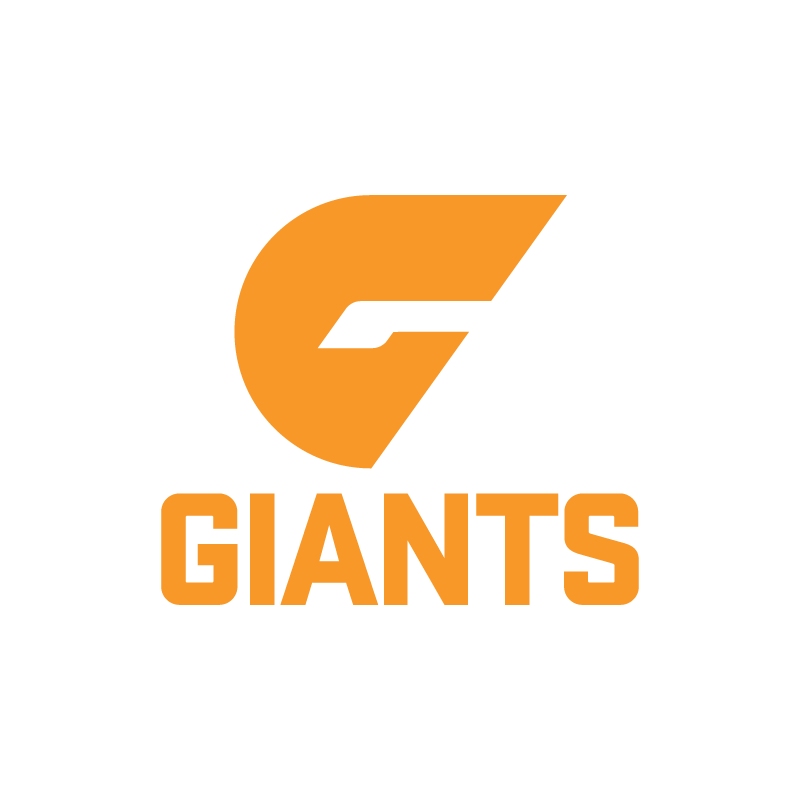 Greater Western Sydney
2021 pass mark: Tread water
The Giants are one of the most difficult teams to assess heading into 2020. The AFL's newest club fell away dramatically last year but the squad is still laden with talent.
Leon Cameron has two years to steady the ship after his contract extension and while they look unlikely to break back into the top eight, they shouldn't need to totally bottom out before rising again.
If they can hold their ground around mid-table, it'll be a decent result, considering the dire situation many thought they might fall into.
Pass or fail? Pass
The Giants didn't just tread water in 2021, they exceeded everyone's expectations to reach the second week of finals. Full credit has to go to the entire coaching staff at the Giants for their season, particularly after losing star forward Jeremy Cameron to Geelong.
Had Toby Greene not gone and got himself suspensded in the elimination final, who knows, perhaps GWS could have been playing in another preliminary final...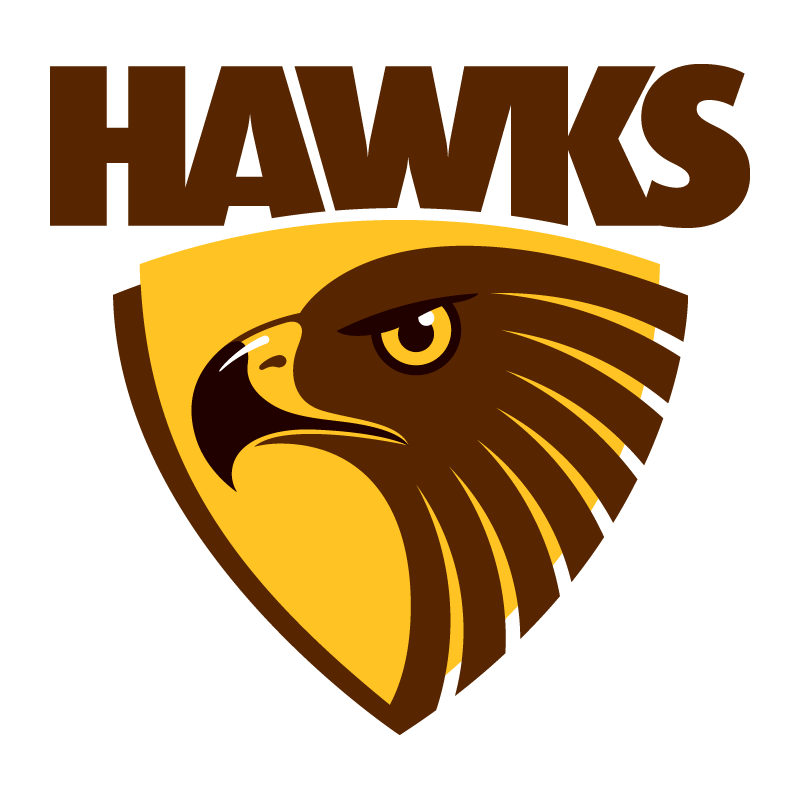 Hawthorn
2021 pass mark: Avoid the bottom four
All things point to Hawthorn struggling in 2021 and it might be a battle to even avoid dropping further than last year's 15th-placed finish.
Alastair Clarkson faces a mighty job rebuilding a team that lacks quality across the park, especially given the injuries to stars James Sicily and Jack Gunston, who both look set to miss most of the season. Getting games into youngsters and avoiding the bottom four would be a great platform to build on.
Pass or fail? Pass
For much of the season it looked as if the Hawks were certain to be finishing in the bottom four but impressive wins over the Lions, Magpies and Bulldogs in the last month has seen them rise from second last to a somewhat respectable 14th place finish.
The question now is what happens next year when Sam Mitchell takes over the reigns from long-time coach Alastair Clarkson? Given the impressive end to 2021, the pressure is well and truly on Mitchell to deliver early on or further questions will be asked about the Hawks' decision to move off Clarko.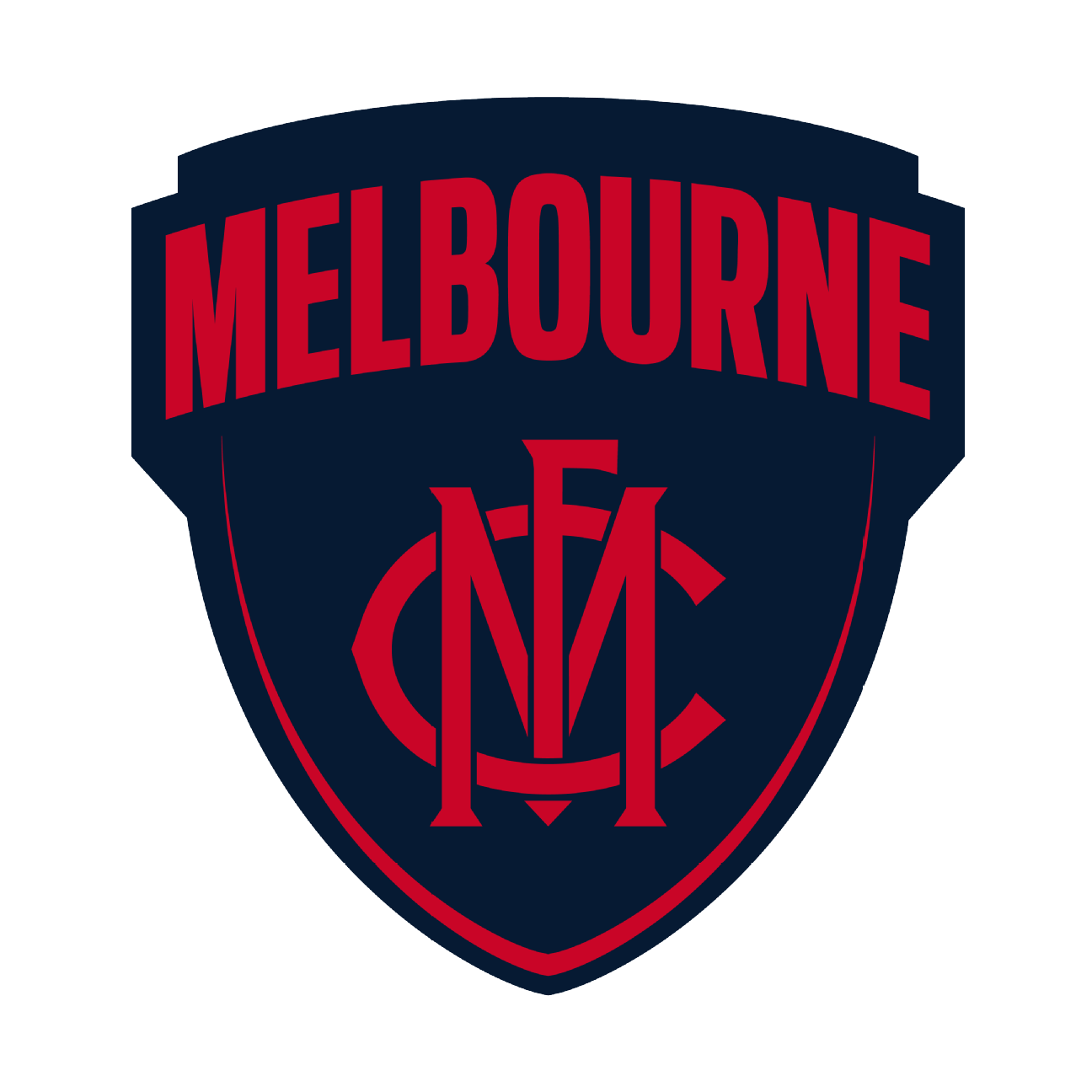 Melbourne
2021 pass mark: Play finals
This is one of the most obvious pass marks to give. Playing finals is an absolute must for the Demons after their topsy-turvy recent history - another losing season will be simply unacceptable, especially considering the quality of the Melbourne list.
There's a few game-style issues to sort out (maximising his side's powerful inside midfield unit and better midfield to forward line connection) but it's pretty simple to understand what Simon Goodwin must do in 2021 - find a way to get his team into September.
Pass or fail? Pass
A pass with flying colours. The Demons established themselves as the league's premier defensive team, and in a Grand Final triumph over the Bulldogs, showed just how explosive they can be.
Christian Petracca cemented his reputation as a clutch performer with a 39-disposal, two-goal effort, while Clayton Oliver, Bayley Fritsch, and countless others made giant strides throughout the year in breaking a 57-year premiership drought.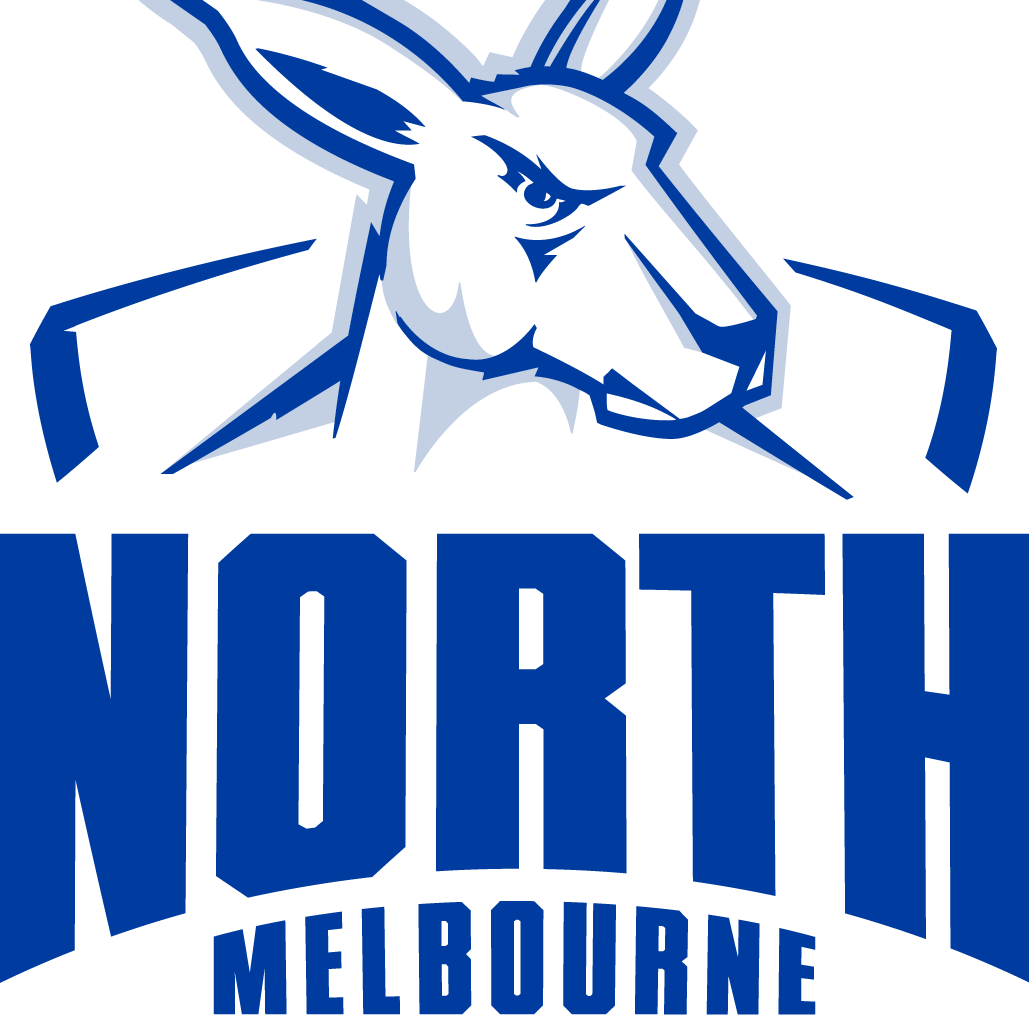 North Melbourne
2021 pass mark: Deliver hope to their spectators
Last year was nothing short of a disaster for North Melbourne. They avoided the wooden spoon, only on percentage, in a season which saw coach Rhyce Shaw step away from the game. They also cut deep into their list, meaning more short-term pain is likely on the way.
But with new coach David Noble at the helm, the Roos must find a way to deliver some hope to themselves and their fans. North's list looks thin compared to some of the league's powerful clubs but there is a smattering of quality. Noble and Co. must find a way to fast-track the inevitable rebuild and take some big scalps along the journey.
Pass or fail? Pass
Sure, they might have claimed the wooden spoon, but North Melbourne fans must be pleased with what they've seen from their side, particularly since the mid-point of the season. In fact, statistically, they're one of the better wooden spooners we've seen in recent seasons, having finished the home and away season with 18 points (four wins and a draw).
Nick Larkey and Cam Zurhaar have taken great strides, while the likes of Tarryn Thomas, Jy Simpkin and a swathe of youngsters have shown enough to suggest this rebuild won't be too long, nor too painful.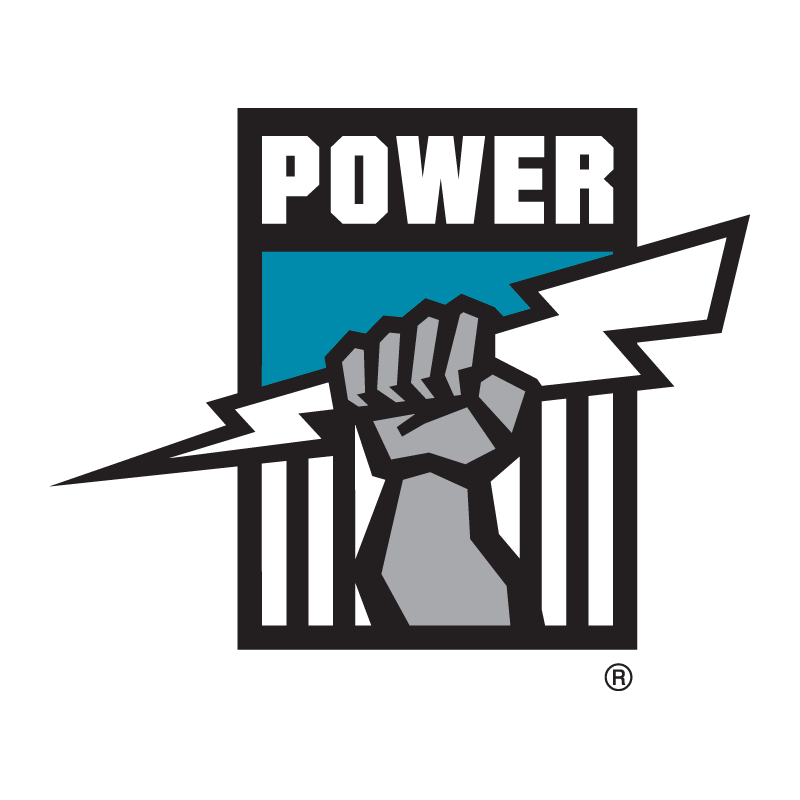 Port Adelaide
2021 pass mark: Avoid 'doing a Melbourne,' back up last year's top four finish
The Power were just about the surprise packet of 2020, finishing the home and away season on top of the ladder with a record of 14-3. There weren't many who saw the stark rise coming, but it still wasn't enough for us to be convinced they will feature at the pointy end this year.
Ken Hinkley's side must not follow in the Demons' footsteps of 2018 where they shot up the ladder, only to look a shadow of themselves a year later and plummet back down. Any finish outside the top four would have to be considered a disappointment for Port, given what they showcased 12 months ago.
Pass or fail? Pass
The preliminary final thrashing will sting all through the offseason but Port Adelaide deserve praise for another impressive campaign, in which they secured a top four finish and reached the final four.
Sure, they couldn't capitalise and win through to a Grand Final this year or last, but the list demographic is strong and half a dozen key players are yet to enter their playing prime. This side is only getting stronger...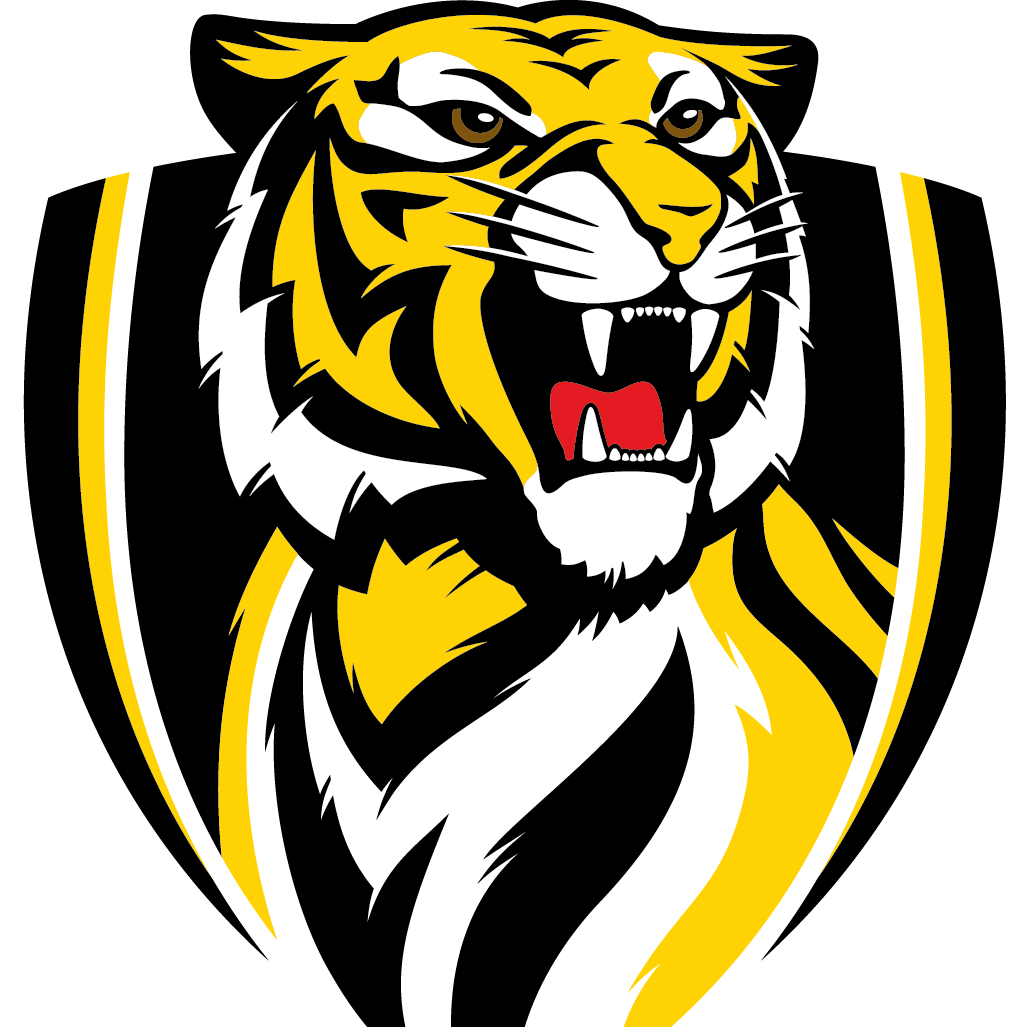 Richmond
2021 pass mark: Extend the dynasty
The Tigers might just be the hardest team to set any sort of benchmark for. Even if they finished on the bottom of the ladder (yeah, right), fans would still be thrilled with what's been achieved over the last three or four years. And rightly so.
We don't think the Tigers neccessarily MUST win the flag this season for us to consider the dynasty still active, another top four finish, followed by a solid finals campaign would be enough to ensure it continues for another year.
Pass or fail? Fail
It might be the biggest fail of all but take nothing away from the Tigers who have been the standout team of the competition over the past five years, consistently setting a higher bar.
Things just never really got going in 2021, with injuries and form slumps preventing Damien Hardwick's side from contending for yet another flag. But when fit again, even as an older side, you'd be crazy to write them off or say that the dynasty is done.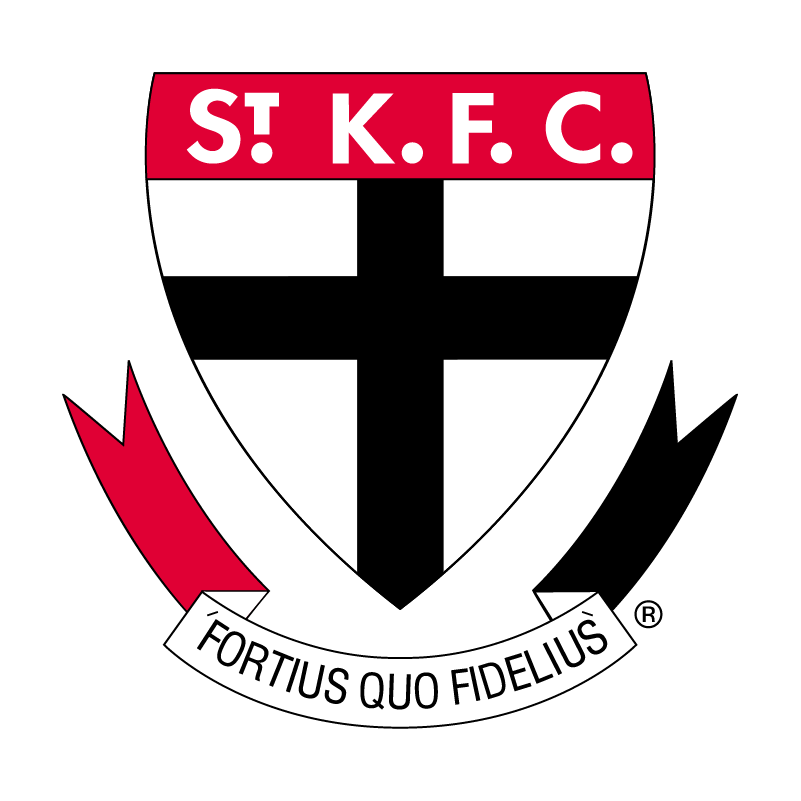 St Kilda
2021 pass mark: Top four finish, earn the double chance
Everyone seems to be bullish on the Saints in 2021, us included. Last year, they finished sixth on the ladder and went on to win a final, so naturally, with a reasonably young list, you'd expect further improvement 12 months on.
The additions of Brad Crouch, Jack Higgins and McKernan are only going to make Brett Ratten's side stronger and with a number of Saints in their golden years, there's really no excuse now.
Pass or fail? Fail
Along with the Blues, St Kilda have been just about the most disappointing side of the season. They regressed from where they were 12 months ago, and that was with a list that, at least on paper, appeared far stronger. To finish the season in 10th, with only 10 wins is not what we expected from this team.
Questions have arisen in regards to Brett Ratten's coaching and the decision to recruit some players who are providing very little. Next season will be very telling for the Saints...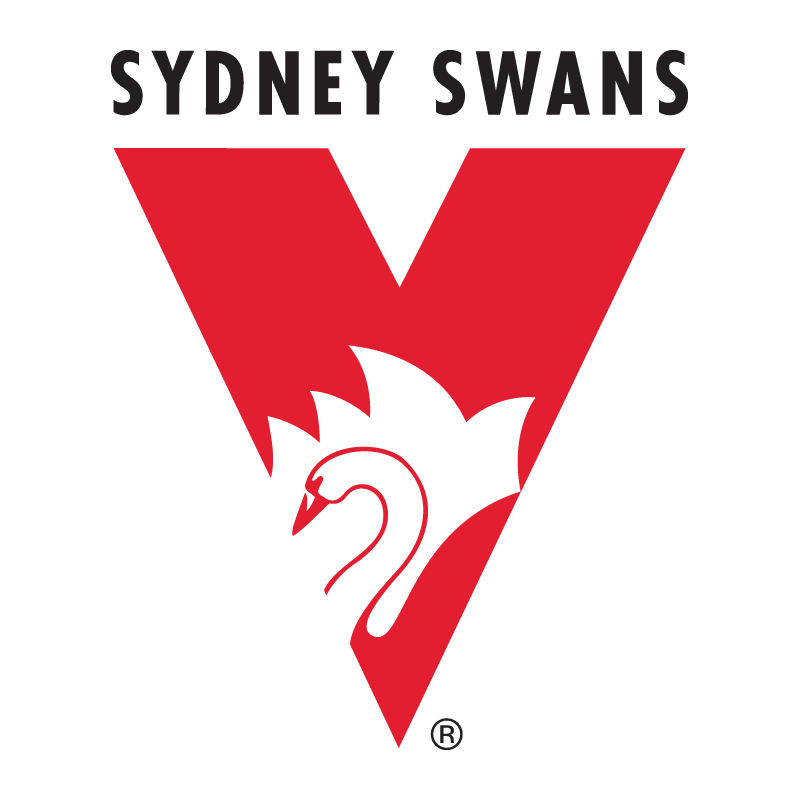 Sydney
2021 pass mark: Find a Buddy successor
If you read our pass marks for 2020, you'll notice we had the same breakeven for the Swans 12 months ago. Unfortunately for Sydney fans, they were unable to find a new key forward, to take over from the aging Lance Franklin, but things could be different in 2021.
Nick Blakey continues to improve, as does Tom McCartin (though now spending more time in defence). And then there's Logan McDonald, who has plenty of Buddy-like attributes. If the Swans can settle on one of these guys as a key forward, they will be in a prime position to rebound up the ladder in 2022.
Pass or fail? Fail ... or is it?
From the point of view of discovering a Buddy replacement, 2021 wasn't the most successful year. After all, Franklin booted 51 goals for the year, and the next best return from a key position Swan was 11 from Hayden McLean. Logan McDonald managed just seven games, while Nick Blakey and Tom McCartin continue to do their work in the back half.
However, the Swans' unexpected top six finish can be put down partly to the emergence of Errol Gulden, Sam Wicks, Chad Warner and Justin McInerney. While it's not a one man like-for-like, the swans have futureproofed their side with plenty of exciting youth.
Given Buddy showed this year that he has more footy left in him, perhaps the Swans aren't in as big of a rush to replace him as we thought...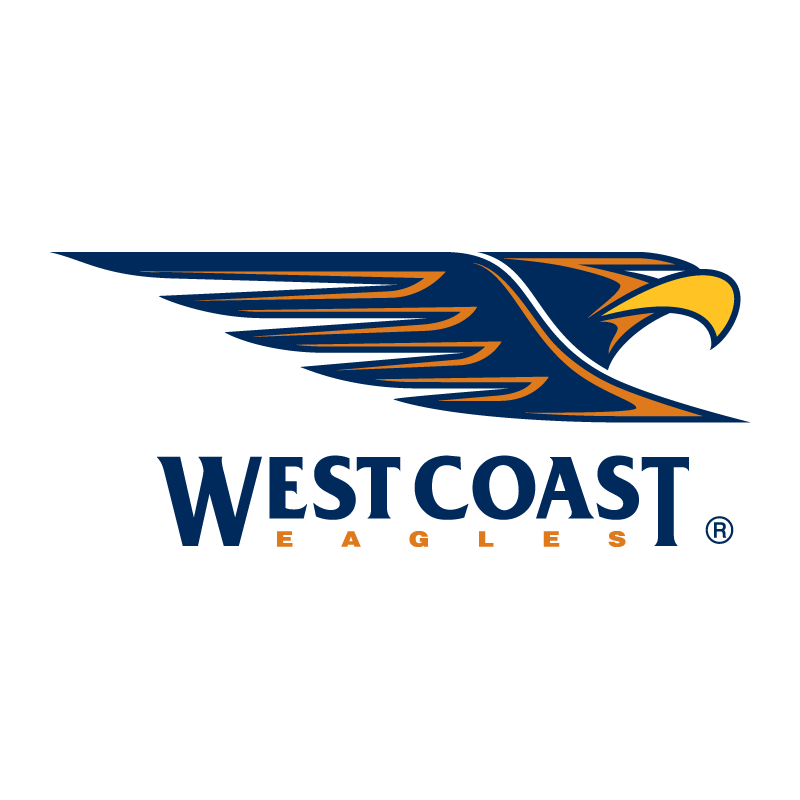 West Coast
2021 pass mark: Return to the Grand Final
Every list is an ageing list, but the majority of the Eagles' stars are either on the wrong side of 30, or getting very close.
The squad is still one of the best in the league and with more games at Optus Stadium in 2021, there's really no reason why West Coast shouldn't be in the hunt for another premiership. They've got the forward line, midfield and defence to do it ... and maybe the league's best ruckman.
Pass or fail? Fail
Oh boy. What a horrible season it was for the Eagles. All that talent and just a 9th place finish to show for it.
The West Coast game plan has been exposed and it's clear Adam Simpson doesn't have any sort of Plan B. The lack of effort and desire to win was also telling for a side which had genuine premiership aspirations at the beginning of the year.
What's worse? The 2021 Grand Final is looking more and more likely to be played in their backyard. Oh, what could have been...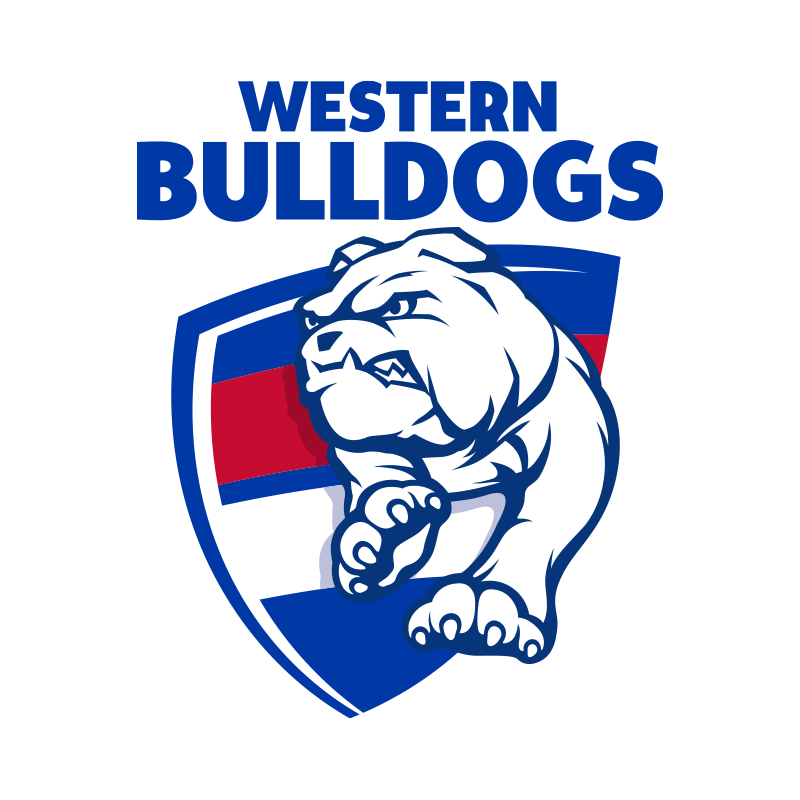 Western Bulldogs
2021 pass mark: Return to the preliminary finals
Yes, it's an audacious goal, but the Dogs look to be primed for a premiership tilt and are certainly a stronger side now than when they won it in 2016.
The addition of Adam Treloar, into an already frightening midfield (perhaps the best in the AFL), is the cherry on top for Luke Beveridge's side, but questions still remain on their forward line and whether they have enough scoring power. Still, the Bulldogs would have to be disappointed if they don't reach the last four, and therefore a preliminary final berth has to be their breakeven in 2021.
Pass or fail? Pass
While they ultimately fell short of Grand Final success, the Bulldogs showed the competition that they belong at the pointy end of the competition. We saw how important Adam Treloar is to this side in the Grand Final (and throughout the year), while Marcus Bontempelli, Jackson Macrae, and Tom Liberatore continued to show why they're all top line midfielders.
Even though the Bulldogs made it to the last Saturday in September, there are clear areas of improvement; the ruck situation needs to be sorted, and some added firepower in the forward line is required. Fixable in one offseason, which is encouraging to know...