Rodgers throws four touchdowns, surpasses 50K career passing yards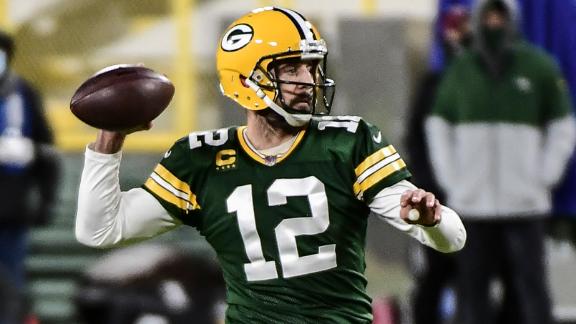 TOP HEADLINES
Mahomes, Hill unstoppable through the air in Chiefs' win over Bucs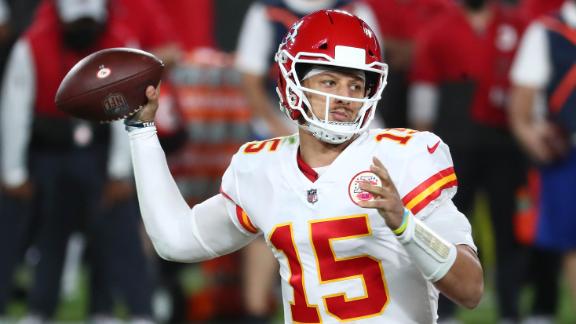 Brady's three TDs not enough as Bucs fail to come back vs. Chiefs
Goff's turnovers prove costly in loss to 49ers
Jarvis Landry's big day leads Browns to win over Jaguars
Falcons' defense shines in blowout of Raiders
Saints dominate Broncos 31-3
Fitzmagic delivers for victorious Dolphins
Grosjean still smiling in thank you message
Romain Grosjean gives a smiley thank you to everyone who is supporting him and sending him messages.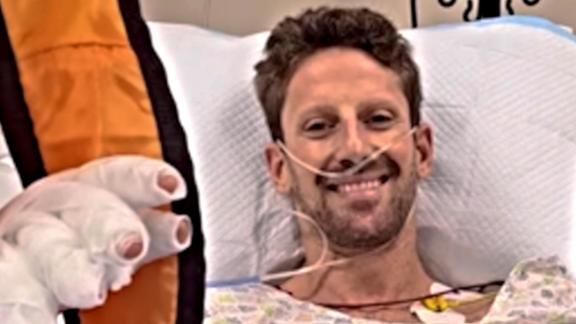 Drivers outraged by replays of Grosjean's horrific accident
Nate Saunders explains the distress caused by the quantity of replays during the red flag at the Bahrain Grand Prix.

BOXING
MIKE TYSON VS. ROY JONES JR.
Tyson and Jones duke it out in exhibition
Tyson, Jones receive honorary WBC championship belts
MUST SEE
App Homepage widget

ESPN

Michael Gonzales/NBAE via Getty Images

Which players and picks are on the move? We have a rundown of the latest deals.

dpa/picture alliance via Getty Images

Before the Messi and Ronaldo era of YouTube supercuts, wonder goals shared on Twitter and mesmeric skill was Diego Maradona's iconic warm-up.

John Jones/Icon Sportswire

Here are the stars of the 2021 NBA draft class and what to watch.

Cameron Spencer/Getty Images

The pandemic interrupted 2020 season could have spelled the end of professional rugby league in Australia, instead it provided some incredible highlights as we watched the Storm crowned premiers and Queensland regain the Origin crown.

Dallas Mavericks

Teams all across the league will be sporting new looks this season.

ESPN

Being a sports fan is supposed to be fun, right? But what about those poor souls who follow teams that continually deliver anguish? Here's our top 10 most miserable teams to support from Australia and New Zealand.

Martin Keep/AFL Photos via Getty Images

With the trade period behind us, all eyes turn to the AFL Draft on December 7. ESPN's draft expert Chris Doerre analyses all the talent and the clubs' needs to predict the first two rounds.

Dan Istitene - Formula 1/Formula 1 via Getty Images

Lewis Hamilton's seventh world title has moved him level with Michael Schumacher's benchmark, opening up the inevitable question - which of them is the best ever? Laurence Edmondson picks through the key categories to try to reach a verdict.

ESPN Illustration

Some of the top MMA fighters in the world are up-and-coming prospects. ESPN's expert panel ranks the best of the best.

Mark Brake/Getty Images

It was another hectic, tense and turbulent trade and free agency period, but which clubs did the best job at the AFL's annual meat market? Chris Doerre assesses every team's moves.

Brian Stauffer

This four-part podcast is the story of an obscure former Olympian and alleged serial sexual predator -- and the 13-month ESPN investigation that brought him out the shadows.

ESPN Images

Monday through Friday, host Pablo Torre brings you an inside look at the most interesting stories at ESPN, as told by the top reporters and insiders on the planet.

ESPN
Customise ESPN