C. Vivian Stringer 'awestruck' after 1000th win
Rutgers women's basketball coach C. Vivian Stringer expresses what 1,000 wins means to her and the importance of helping young players grow.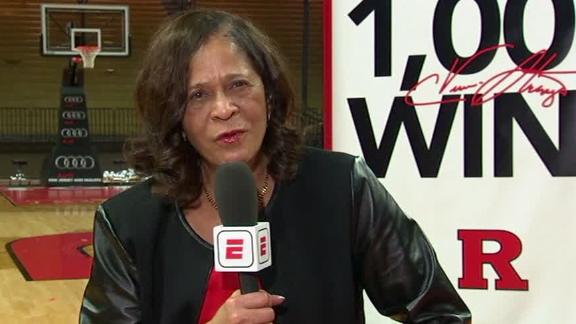 Women Basketball Recruiting
C. Vivian Stringer joins 1,000-win club
Rutgers head coach C. Vivian Stringer becomes the sixth coach in women's college basketball history to reach the 1,000-win milestone.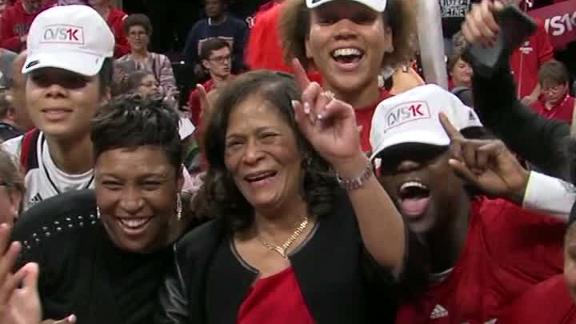 C. Vivian Stringer notches 1,000th career win
C. Vivian Stringer becomes the sixth coach in women's basketball history to record 1,000 career wins as Rutgers defeats Central Connecticut State.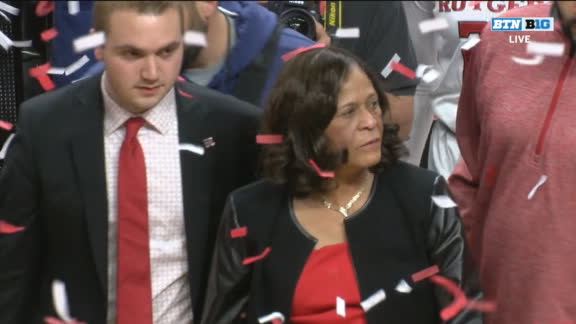 Ogunbowale goes up-and-under for layup
Notre Dame's Arike Ogunbowale gets a rebound and goes coast-to-coast to finish an up-and-under layup vs. Penn.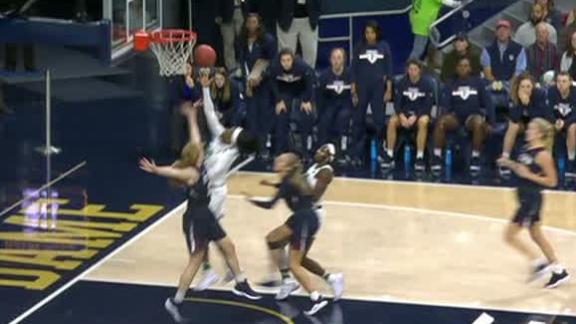 Notre Dame's ball movement leads to easy layup
Notre Dame swings the ball around and Brianna Turner finds Jessica Shepard on the baseline for an easy bucket vs. Penn.
Ogunbowale finds Turner ahead for layup
Arike Ogunbowale rebounds and passes ahead to Brianna Turner for a transition layup vs. Penn.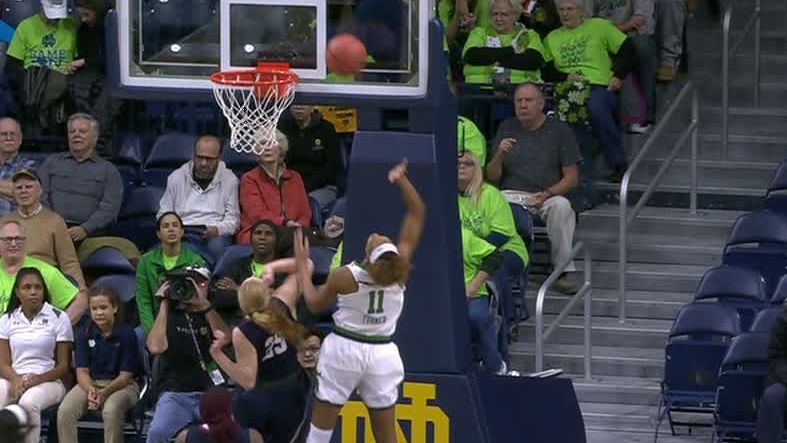 Ogunbowale pulls up from deep
Arike Ogunbowale jacks up a deep 3-pointer as the shot clock winds down and sinks it to increase Notre Dame's lead.
Arizona State and Baylor face off in 'Showdown at the Rez'
Arizona State takes on Baylor in the 'Showdown at the Rez,' a game being played on a Navajo Reservation in Fort Defiance, Ariz. The game takes place on Veterans Day weekend and will honor Native American veterans.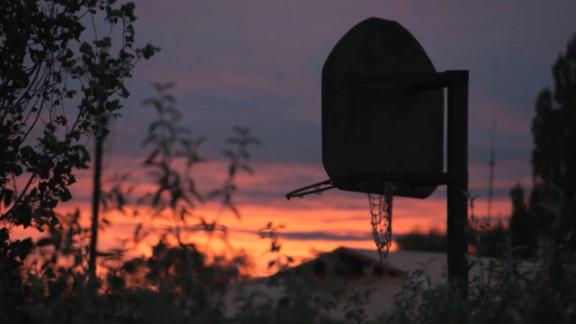 Samuelson hits 3 from way downtown
Katie Lou Samuelson hits a deep 3-pointer to increase Connecticut's big lead over Ohio State.
UConn gets out in transition for easy finish
UConn's steal leads to some nice passing and a finish on the other end by Kyla Irwin.
Dangerfield crosses up defender for easy lay-in
Crystal Dangerfield puts an Ohio State defender in a blender with nasty crossover and finishes with a easy layup.
Samuelson launches pass to Collier for a layup
Katie Lou Samuelson fires a 3-quarter court pass to an open Napheesa Collier for an easy layup.
Customise ESPN
AP Photo/Nick Wass

Seattle swept Washington to win the Storm's third WNBA championship.
Women's Basketball Recruiting