E:60: Fast Tracked.
In 2016, Seun Adigun, Ngozi Onwumere and Akuoma Omeoga didn't know much about bobsled. Now the Nigerian-Americans are representing Nigeria in Pyeongchang -- an historic feat. E:60 has the story.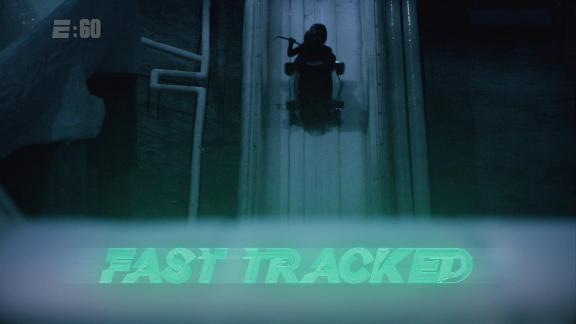 Figure Skating
Olympic Sports
Nathan Chen: I took away something from these Games.
ESPN's Julie Foudy speaks with U.S. Olympic figure skater Nathan Chen about the highs and lows of his first Winter Games.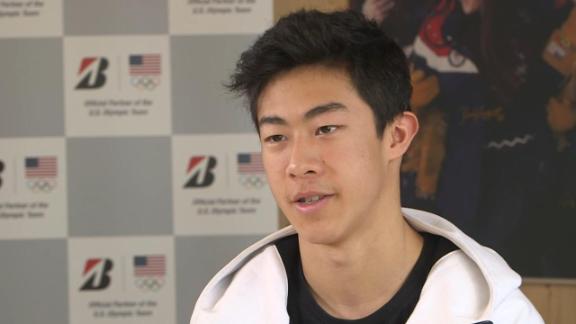 Women's Downhill
Lindsey Vonn's extensive trophy collection also includes cows.
Olympic medalist skier Lindsey Vonn's trophy collection is no ordinary one. Her impressive career has helped her win everything from cows to rocks from Germany, and she even still hangs on to her "most improved skier" trophy from 1994.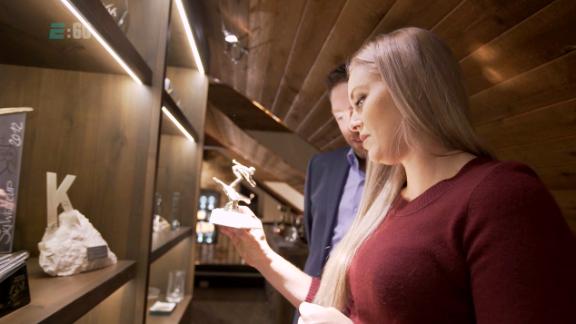 Ice Hockey
Bruins
NHL
Ice Hockey
Wisniewski: Extra game a 'blessing in disguise.'
Defenseman James Wisniewski shares how Team USA has developed throughout the men's hockey tournament and looks forward to a matchup with the Czech Republic.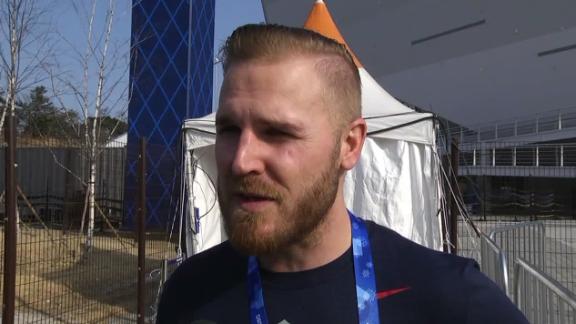 'Gangneung' Style.
The Winter Games are the biggest story in South Korea, but K-Pop music is everywhere here. Intrigued with the catchy song-and-dance performances, we put our bodies to the test as we spent an afternoon trying to master tricky step routines.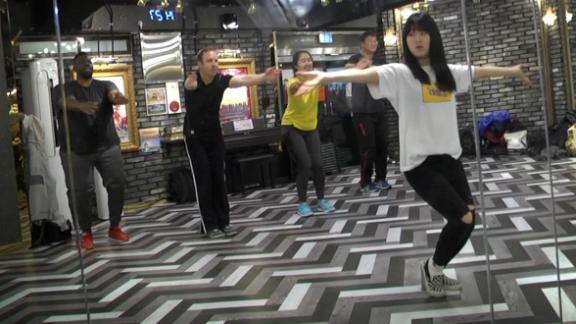 Bobsled
Bobsled
Snowboarding
Figure Skating
espnw
White apologizes for dismissing allegations as 'gossip.'
At a news conference after winning his third Olympic gold medal Wednesday, Shaun White dismissed sexual harassment allegations as "gossip." Appearing on the "Today Show," White later apologized for his remarks.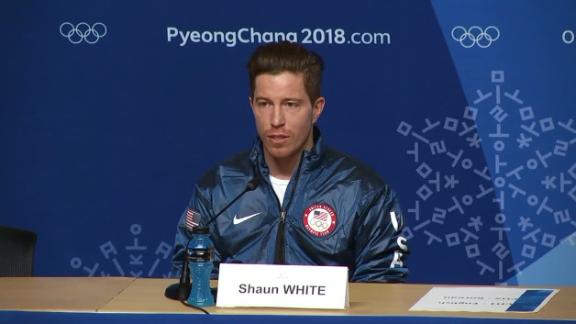 Olympics Skeleton
Are GB's skeleton suits giving them an unfair advantage?
Australian skeleton racer John Farrow and Jamaica's Anthony Watson give ESPN their opinions surrounding Team GB's controversial skeleton kit.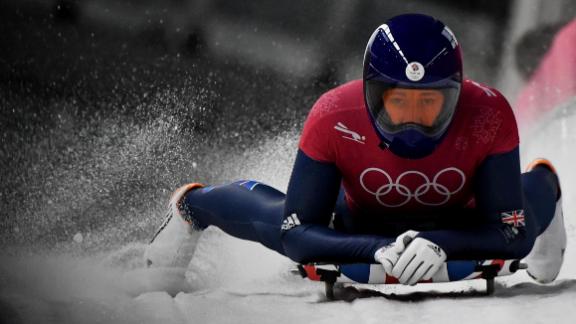 Total Medal Leaders
Gold

11

NOR

| | |
| --- | --- |
| GER | 11 |
| CAN | 8 |

Silver

10

NOR

| | |
| --- | --- |
| GER | 7 |
| CAN | 5 |

Bronze

8

NOR

| | |
| --- | --- |
| OAR | 8 |
| CAN | 6 |
Total Medal Leaders
3

Fourcade

3

Krüger

3

Dahlmeier
Gold

3

Fourcade

| | |
| --- | --- |
| Krüger | 2 |
| Dahlmeier | 2 |

Silver

2

Wellinger

| | |
| --- | --- |
| Kuzmina | 2 |
| Kalla | 2 |

Bronze

2

Johansson

| | |
| --- | --- |
| Belorukova | 2 |
| Shibutani | 2 |
Customize ESPN