NBL
Wildcats vs Hawks
Wildcats hammer hapless Hawks
The Wildcats remain unbeaten after thumping the Hawks in their second game of the round.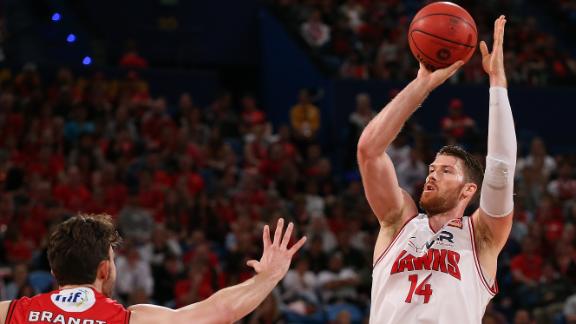 NBL

NBL
United vs Breakers
Breakers comeback to spoil United's homecoming
Defending champions Melbourne United's homecoming didn't go to plan with New Zealand Breakers spoiling the party with an impressive comeback victory.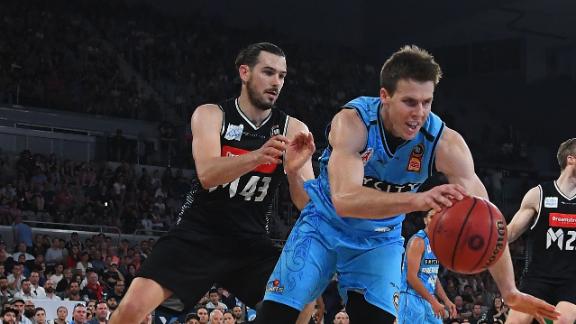 NBL
Kings vs. 36ers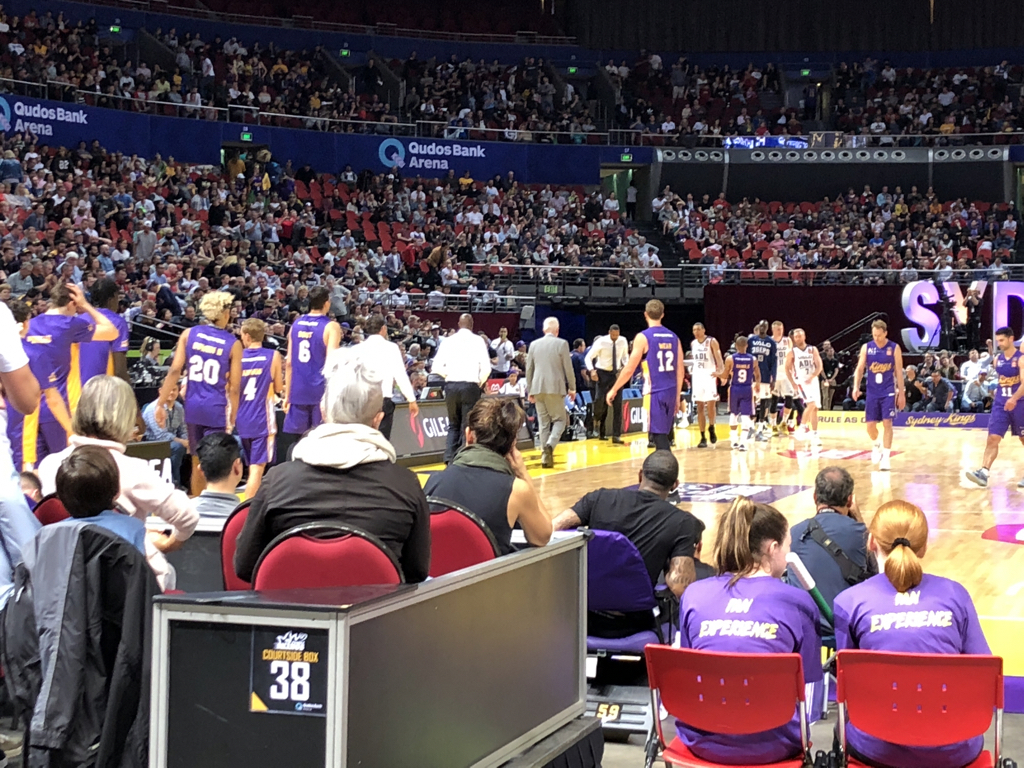 Andrew Bogut's first NBL game as a Sydney King ends in a 94-83 loss to Adelaide 36ers. The former NBA superstar foulled out in the final quarter but not before he'd given the 10,761 strong crowd a glimpse of the skills that took him to an NBA title with Golden State.

NBL
36ers vs. Wildcats
Wildcats edge 36ers on opening night
The Perth Wildcats have kicked off their NBL campaign in style with an impressive 99-91 win over the Adelaide 36ers.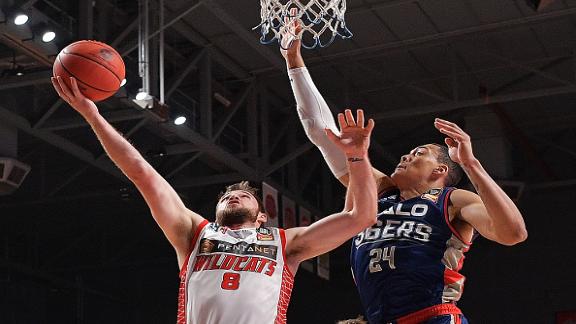 NBL
Breakers vs. Bullets
Gliddon lifts Bullets over Breakers
Cameron Gliddon dropped 29 points in 32 minutes as the Brisbane Bullets made a perfect start to the 2018 season.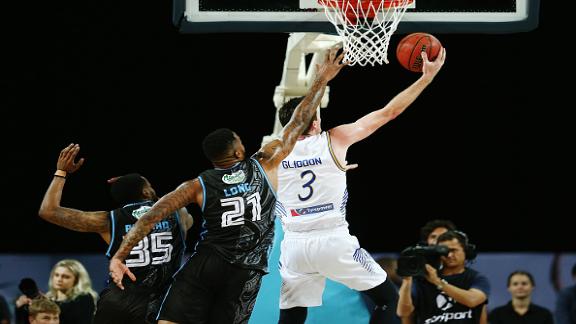 NBLxNBA

NBL Vs. NBA
Goulding 'an amazing player': Simmons
Ben Simmons says he was impressed by Melbourne United's Chris Goulding during the preseason clash at Wells Fargo Center.
'My game was feeling good': Goulding
Melbourne United's Chris Goulding says he was proud of his efforts but disappointed to lose to the 76ers.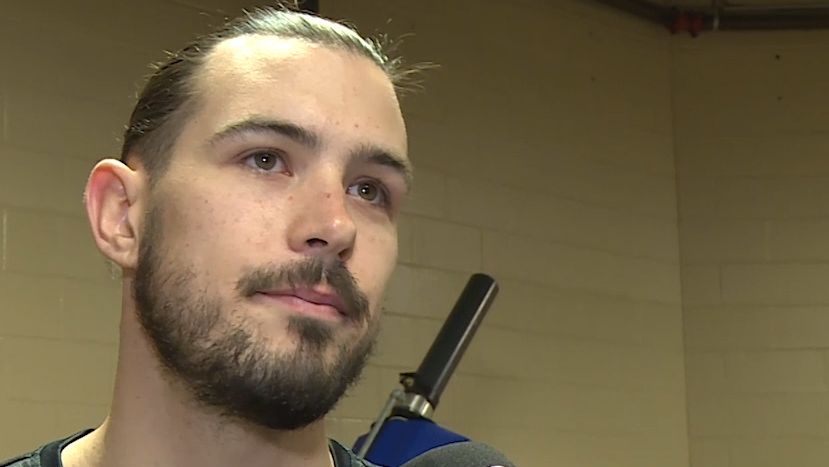 NBLxNBA

NBL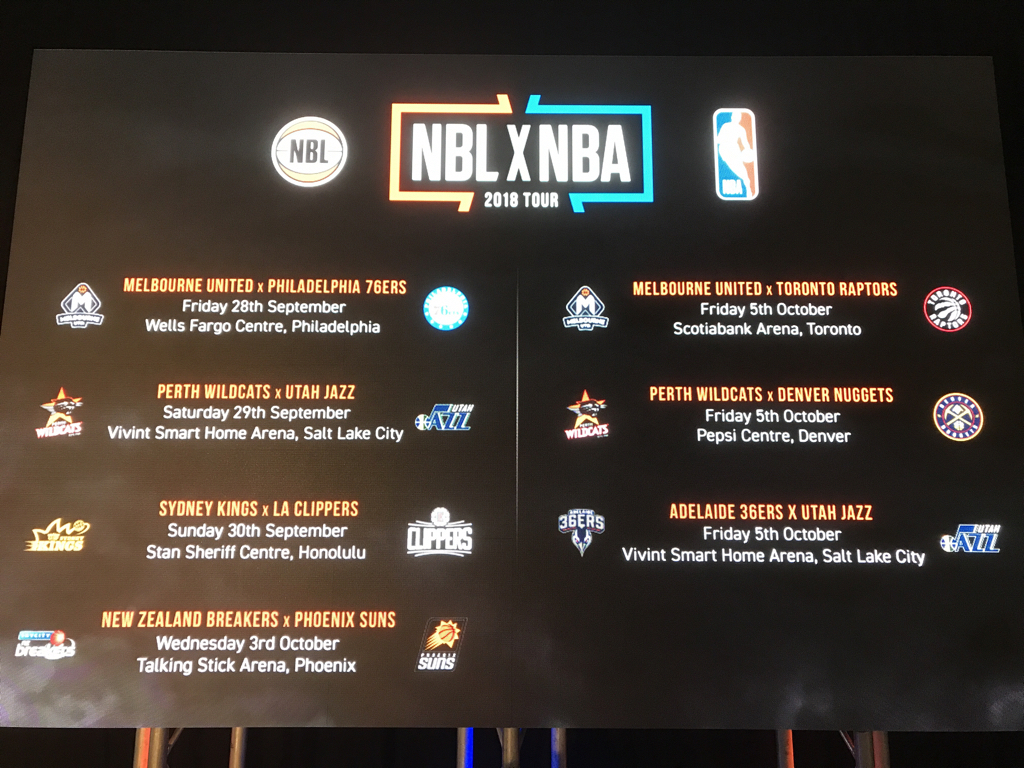 Massive news coming out of the NBL this morning with the announcement of a huge lineup of preseason games between NBA and NBL sides in September and October this year.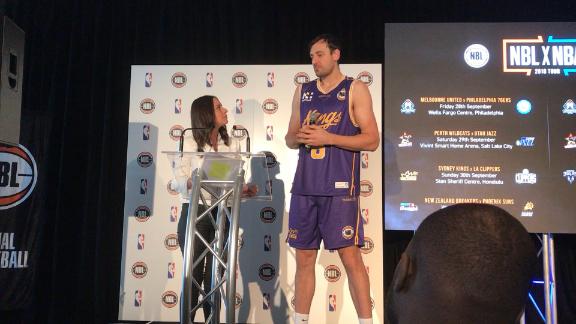 Andrew Bogut says the announcement to play seven games against NBA teams shows just how far the NBL has come in the past five years.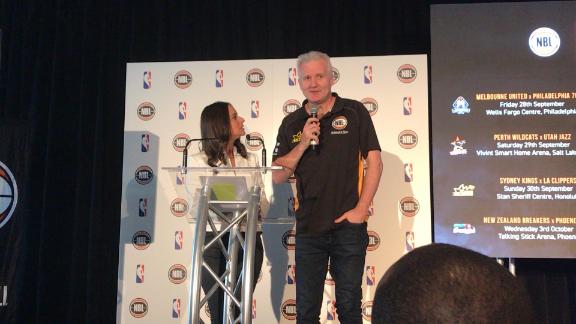 Sydney Kings head coach Andrew Gaze says you would have been fitted for a straight jacket if you'd even thought about such a partnership between the NBL and NBA in the past.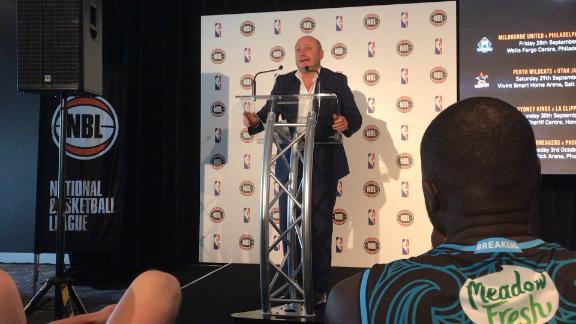 NBL owner Larry Kestelman says today's announcement is another step in growing the league globally.

ANDREW BOGUT SIGNING
NBL owner Larry Kestelman said Andrew Bogut is the league's biggest ever signing and is hopefully the first of many Australian NBA players returning to play in the NBL.

NBL
Cairns Taipans

NBL
GRAND FINAL SERIES
Melbourne United claim NBL championship
Melbourne United secure a 100-82 win over the Adelaide 36ers in Game 5 of the NBL Grand Final series to clinch the NBL title. (Video courtesy NBL)