Log in to ESPN or join to view news and scores for your favourite teams
Tar Heels have priceless reactions to custom Jordans.
As a gift for his 800th career win, the university and Jordan Brand gift Roy Williams a pair of custom Jordans signed by UNC alum Michael Jordan. Williams and his players react in the best way possible.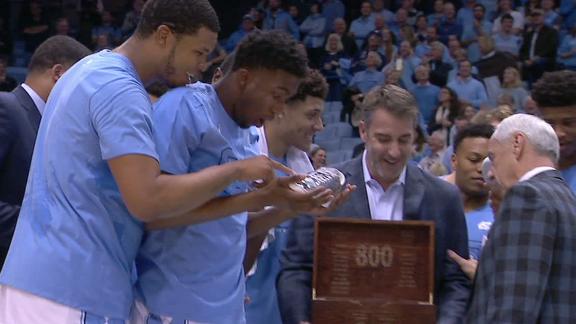 Kansas holds off Iowa State.
No. 2 Kansas improves to 17-1 with a 76-72 victory over Iowa State.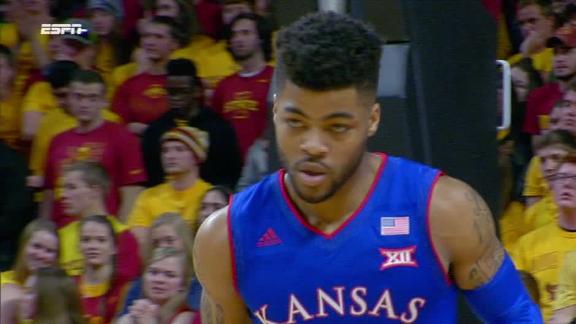 Josh Hart intercepts pass, finishes with dunk.
Villanova guard Josh Hart intercepts a pass from Seton Hall guard Madison Jones and then drives to the basket for a two-handed jam.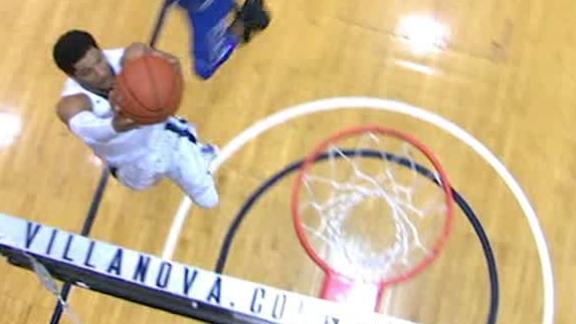 Who are the top performers of the Spalding HoopHall Classic?
ESPN's Paul Biancardi breaks down the top peformers of the 2017 Spalding HoopHall Classic, including DeAndre Ayton, Marvin Bagley III and Michael Porter Jr.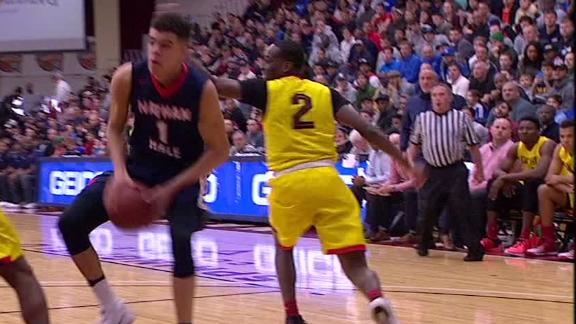 King explodes for vicious hammer dunk.
George King blows right past his defender with a path to the lane and throws down a massive hammer dunk for Colorado.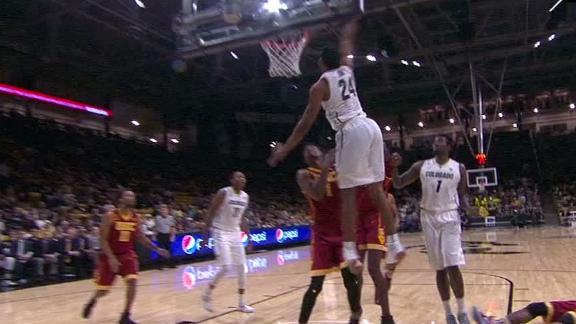 NC State's Smith Jr. teaches the Little Experts how to dab.
NC State guard Dennis Smith Jr. sits down with the Little Experts and teaches them how to dab and dunk.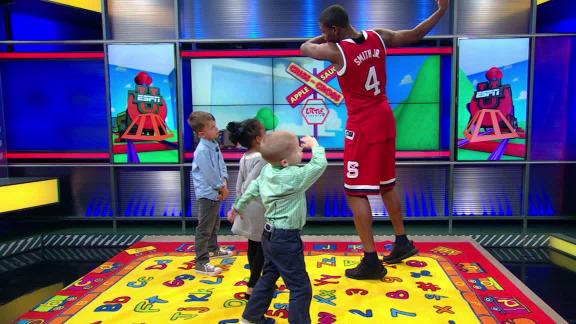 Former UCLA player clears five people to win dunk contest.
Former UCLA player Tyler Honeycutt jumps over five people en route to winning the Turkish dunk contest.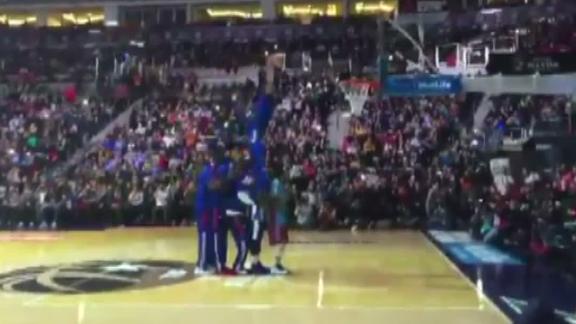 Crean furious his team tries last-second alley-oop.
With Indiana up big in the final seconds of the game, Devonte Green throws up the lob to Freddie McSwain who misses the alley-oop, setting off a furious Tom Crean.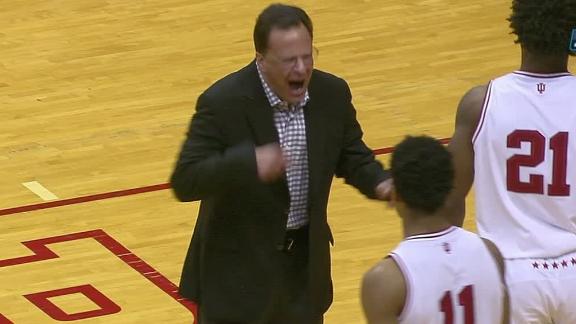 Thomas protects Buckeyes lead with vicious block.
Ohio State's Trevor Thompson delivers a statement swat to preserve the Buckeyes' lead over Michigan State late in the second half.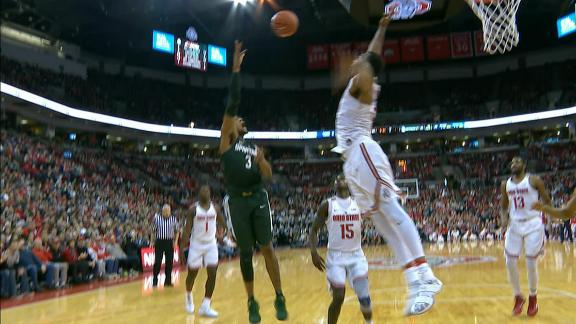 Williams swats the shot out of bounds for Gonzaga.
Johnathan Williams protects the rim for Gonzaga swatting the layup out of bounds in the second half against St. Mary's.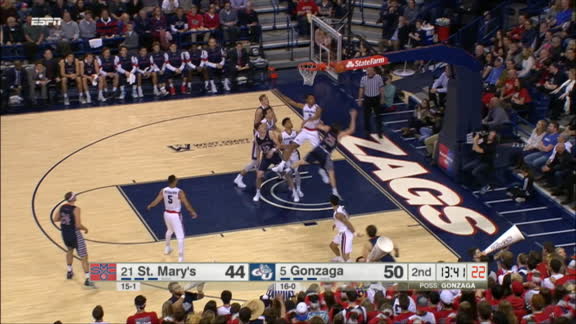 High flying and power dunks from Saturday's college basketball.
College basketball rims were put on notice Saturday with monster dunks from across the country.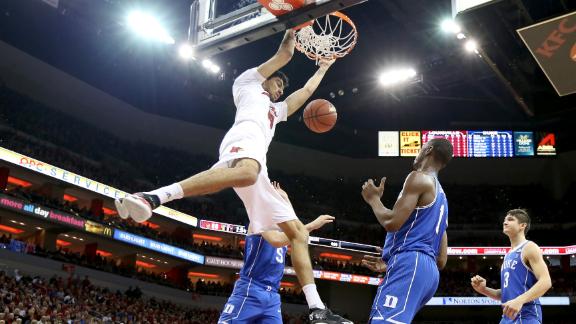 Pitino believes Grayson Allen is a 'terrific young man'
Louisville coach Rick Pitino thinks it's a reflex when Grayson Allen trips opponents and that he's a good person.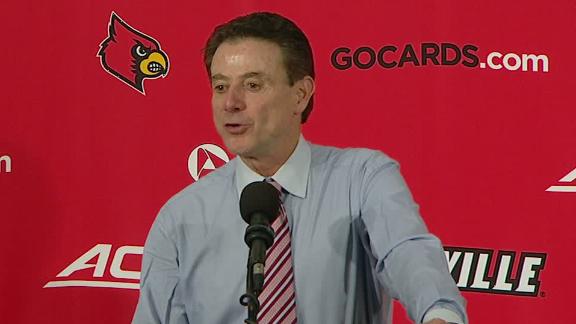 Grayson Allen falls hard in loss.
Duke's Grayson Allen gets tied up with Louisville's Donovan Mitchell in Saturday's game and comes away holding his face.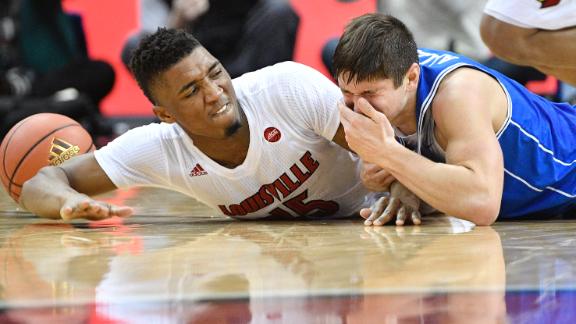 Wainright flies in for monster putback slam.
Kansas State forgets to box out Ishmail Wainright who flies in and throws down the huge put back dunk in Baylor's win over Kansas State.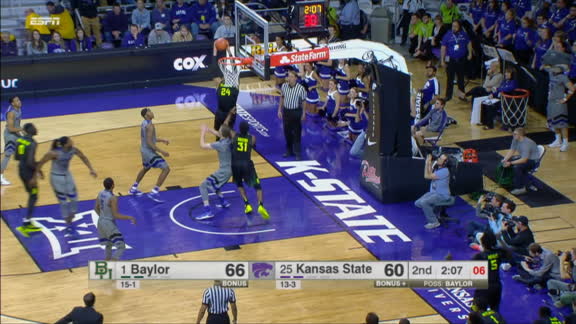 Monk rises for major throwdown.
Malik Monk goes to the basket and rises up for a big time dunk in the second half against Auburn.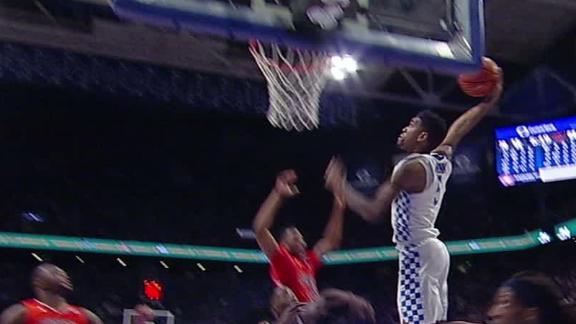 Can a freshman win the Wooden Award?
Bill Walton breaks down his list of Wooden Award candidates, and thinks UCLA has two freshmen who have put themselves in line for the award.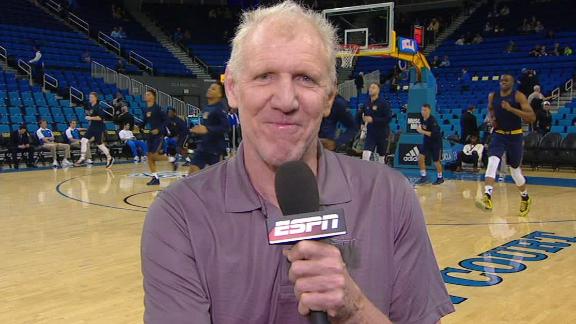 Log in to ESPN or join to view news and scores for your favourite teams