Luque wins in final seconds of all-out brawl

UFC
Cormier: I won't fight Ngannou, I'll beat him
Daniel Cormier, friend of Cain Velasquez, says he'd beat Francis Ngannou but won't push for the fight unless it gets presented to him.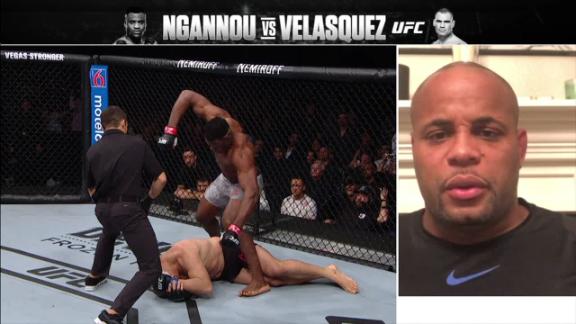 UFC
Sonnen: Ngannou has prepared for the same game plan for a year
Ariel Helwani and Chael Sonnen are in awe of Francis Ngannou as they look back on his past year which includes losses to Stipe Miocic and Derrick Lewis.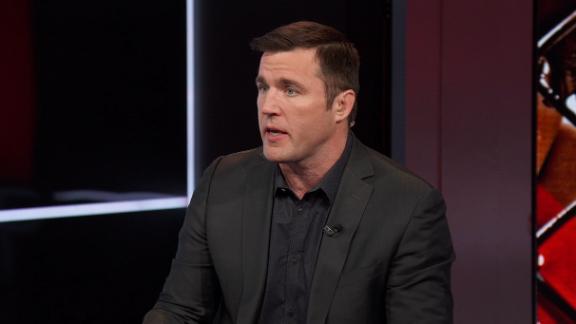 MMA
Ngannou wants a title shot after KO win
Francis Ngannou tells Pedro Gomez he wanted to fight Cain Velasquez two years ago and he's looking to fight for the gold once again.

UFC
Ngannou KOs Velasquez in 26 seconds
Francis Ngannou lands a quick combo to the head of Cain Velasquez before the former champ's knee gives out early in Round 1.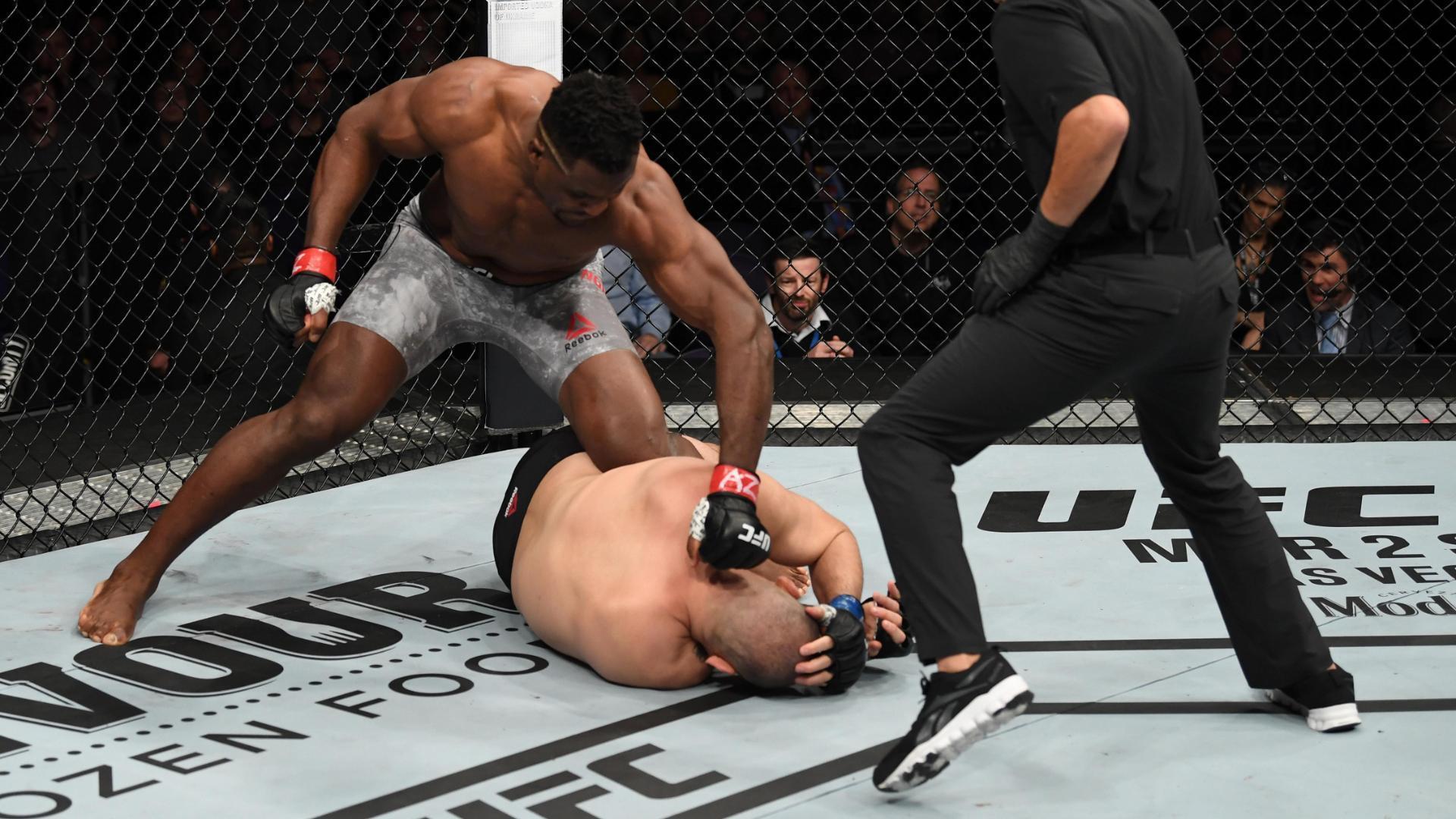 UFC
Velasquez classy in defeat to Ngannou
Cain Velasquez shows Francis Ngannou some love after losing and apologizes to the fans in Arizona afterwards.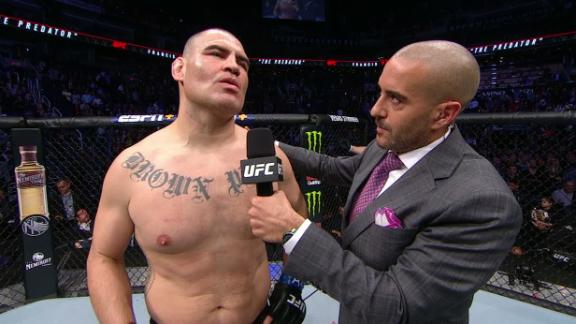 UFC
Felder wins grueling decision over Vick
Paul Felder and James Vick trade strikes throughout but it's Felder who comes out with the unanimous decision win at UFC Fight Night.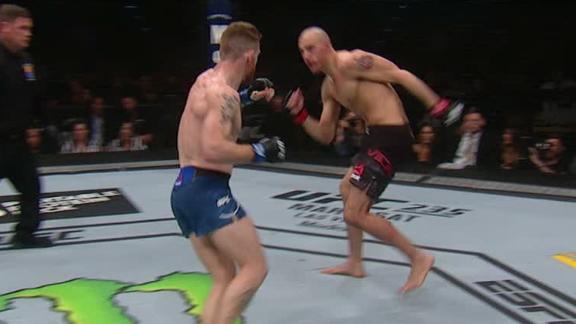 UFC
Calvillo wins by unanimous decision over Casey
Cynthia Calvillo picks up unanimous-decision win over Cortney Casey to improve to 8-1.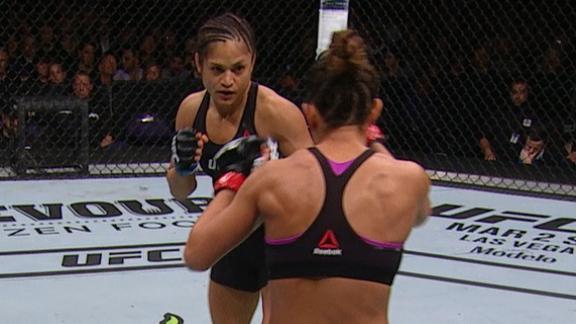 MMA
Gracie fights for himself, his family's legacy
Kron Gracie discusses the significance of a Gracie winning in the UFC again, and the people he fights for in his career.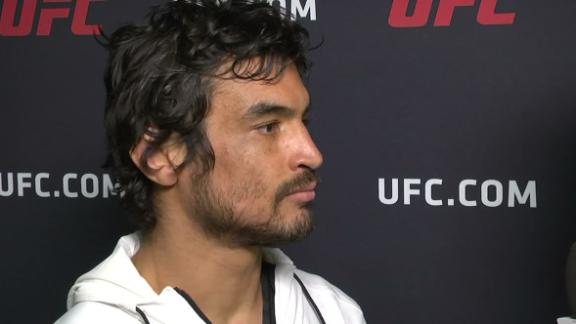 MMA

UFC
Gracie wins UFC debut with rear-naked choke
Kron Gracie lives up to the family name as he submits Alex Caceres in his UFC debut, the first win for a Gracie in the UFC since 1994.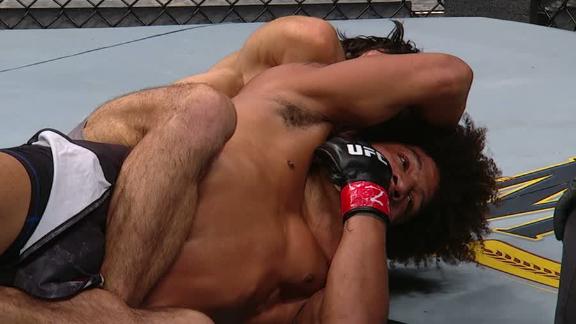 MMA