--- June 2018 ---

--- May 2018 ---

--- April 2018 ---

--- March 2018 ---

--- February 2018 ---

--- January 2018 ---
HSBC Women's World Championship
February 28 - March 4, 2018
Sentosa Golf Club (New Tanjong Course)

2018 Champion

Michelle Wie
Final
POS

PLAYER

TO PAR

THRU

TEE TIME

1
Michelle Wie
-17
F
-
2
Jenny Shin
-16
F
-
2
Brooke Henderson
-16
F
-
2
Danielle Kang
-16
F
-
2
Nelly Korda
-16
F
-
6
Jin Young Ko
-15
F
-
6
Minjee Lee
-15
F
-
8
Angela Stanford
-13
F
-
8
Atthaya Thitikul
-13
F
-
10
Sei Young Kim
-12
F
-
10
Amy Yang
-12
F
-
10
Jeong Eun Lee
-12
F
-
10
Lydia Ko
-12
F
-
10
Jessica Korda
-12
F
-
15
Caroline Masson
-11
F
-
16
So Yeon Ryu
-10
F
-
16
Ariya Jutanugarn
-10
F
-
16
Chella Choi
-10
F
-
16
Lizette Salas
-10
F
-
16
Charley Hull
-10
F
-
16
Ha-Na Jang
-10
F
-
22
Moriya Jutanugarn
-9
F
-
23
Mi Hyang Lee
-8
F
-
24
Anna Nordqvist
-7
F
-
24
Cristie Kerr
-7
F
-
24
Austin Ernst
-7
F
-
24
Hyo Joo Kim
-7
F
-
24
Sung Hyun Park
-7
F
-
24
Madelene Sagstrom
-7
F
-
30
Shanshan Feng
-6
F
-
31
Jennifer Song
-5
F
-
31
Mirim Lee
-5
F
-
31
Inbee Park
-5
F
-
31
Pornanong Phatlum
-5
F
-
31
In Gee Chun
-5
F
-
31
Lexi Thompson
-5
F
-
31
Eun-Hee Ji
-5
F
-
31
Marina Alex
-5
F
-
39
Angel Yin
-4
F
-
39
Carlota Ciganda
-4
F
-
39
Sarah Jane Smith
-4
F
-
42
Hye Jin Choi
-3
F
-
43
Jodi Ewart Shadoff
-2
F
-
43
Sandra Gal
-2
F
-
43
Katherine Kirk
-2
F
-
46
Nicole Broch Larsen
-1
F
-
46
Jane Park
-1
F
-
48
Su-Hyun Oh
E
F
-
48
Georgia Hall
E
F
-
50
Jacqui Concolino
+1
F
-
50
Candie Kung
+1
F
-
50
Ashleigh Buhai
+1
F
-
50
Brittany Altomare
+1
F
-
54
Brittany Lincicome
+2
F
-
54
Megan Khang
+2
F
-
56
Mi Jung Hur
+3
F
-
57
Pernilla Lindberg
+5
F
-
57
Karine Icher
+5
F
-
59
Kim Kaufman
+6
F
-
60
Alena Sharp
+8
F
-
60
In-Kyung Kim
+8
F
-
62
Tiffany Chan
+12
F
-
Sponsored Headlines
Now
Nick Pietruszkiewicz
ESPN.com
All red numbers from the Rory McIlroy, Justin Thomas and Bubba Watson group. But of the three, Bubba really has a chance at going low in round 2. A kick-in eagle always helps.
Kevin Van Valkenburg
@KVanValkenburg
What if we moved the Masters to TPC River Highlands, just for one year? I'd like Rory then: My column twitter.com/pgatour/status…
Nick Pietruszkiewicz
ESPN.com
A day after playing well, Jordan Spieth is back to being frustrated with the state of his golf game. Day 2 at the Travelers is a grind.
WSOP
@WSOP
ICYMI, Millbrae, CA's Preston Lee wins Event #39 of the 2018 WSOP, $1,500 NLHE Shootout. Lee earns $236,498 and his… twitter.com/i/web/status/1…
bubba watson
@bubbawatson

Tonight only one player struck out at @TravelersChamp family Wiffleball game, that's @BillyHurley3! #UrWelcome pic.twitter.com/3PzHIHxWVO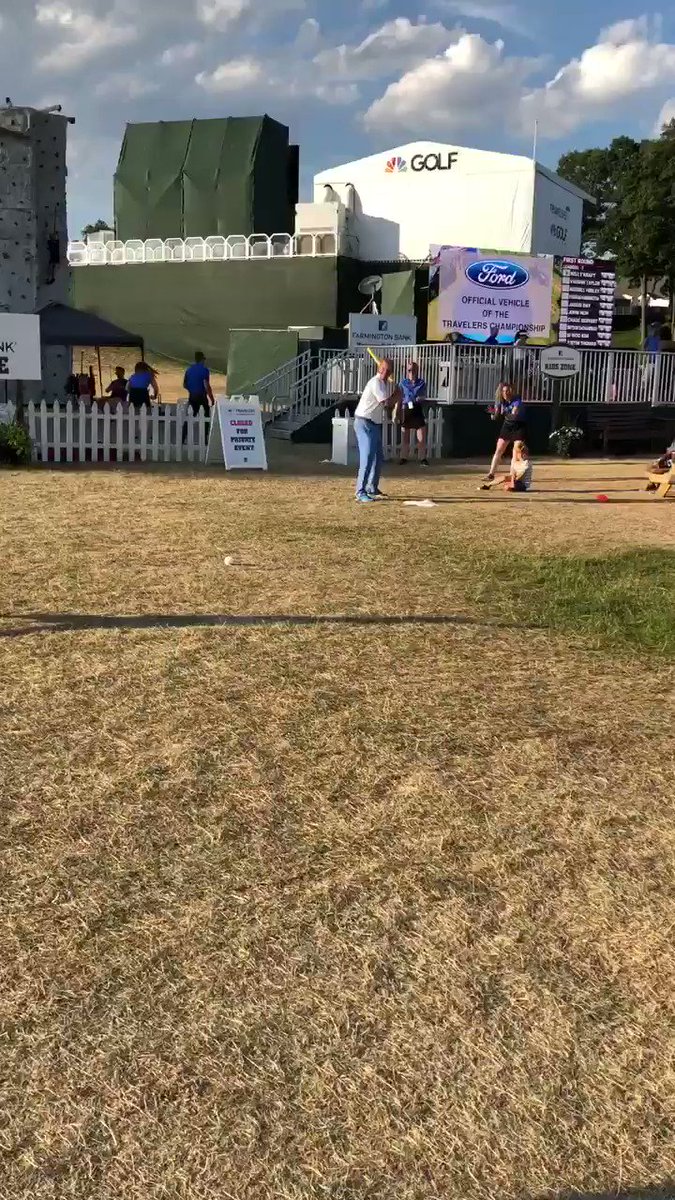 Nick Pietruszkiewicz
ESPN.com
Jordan Spieth's game hasn't been as sharp as he'd like lately, but there is something about the Travelers that just fits his eye. The defending champ opened with 63 to tie Zach Johnson for the lead. Spieth even holed out from the bunker -- again. This one was for eagle at No. 6. "They got some kind of magnetic sand here for me," he joked afterward.
Michelle Wie
@themichellewie

Mid pro am chicken and waffles is where it's at!! 😍 pic.twitter.com/bHpINgNjTz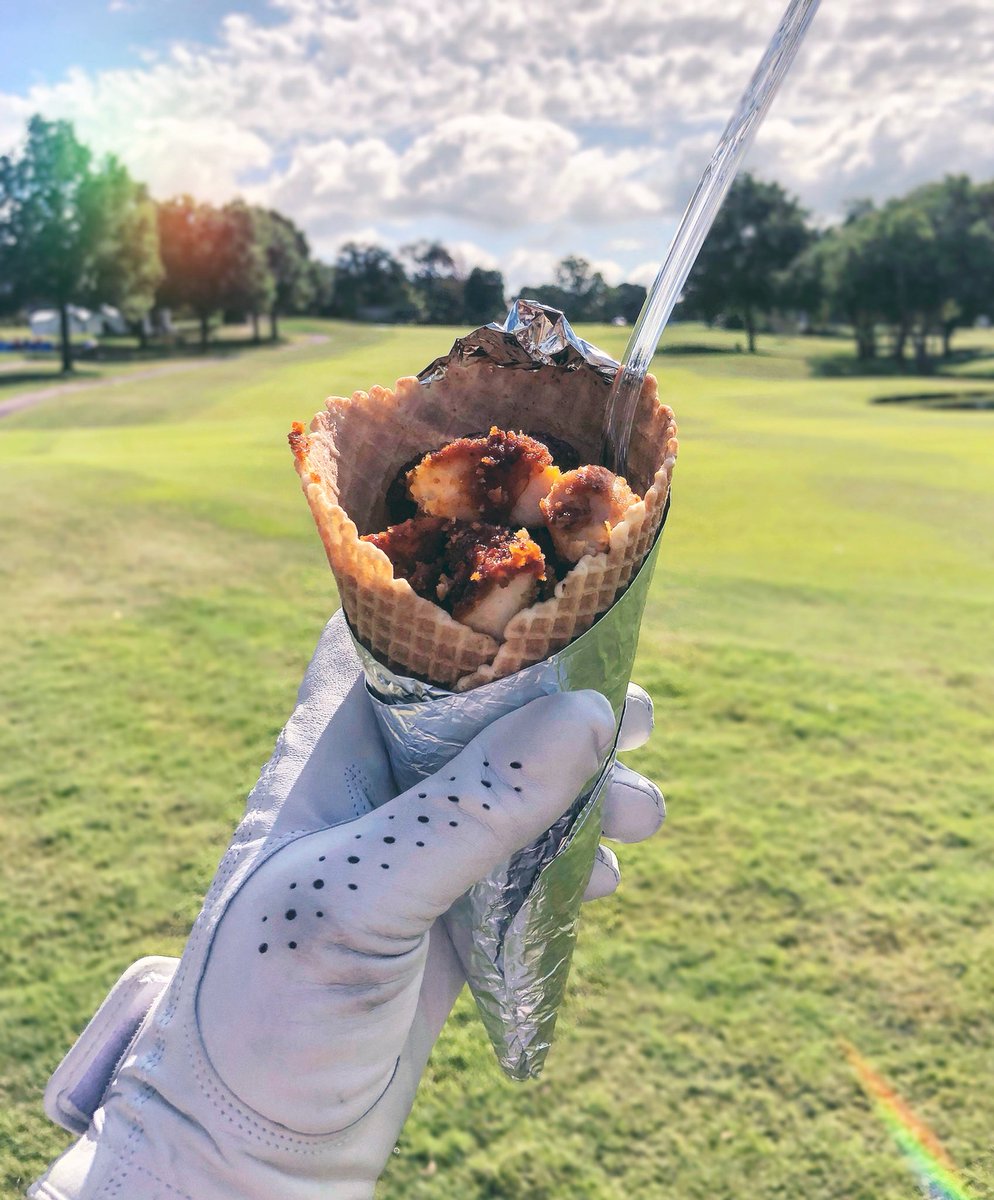 Michelle Wie
@themichellewie

Pro am day here in Arkansas! Teeing off at 8:36 am w/ Lydia Ko & @Brittany1golf ! Come out and watch if you're in t… twitter.com/i/web/status/1…
Nick Pietruszkiewicz
ESPN.com
The big names are putting up low numbers at the Travelers. Defending champ Jordan Spieth, Rory McIlroy, Jason Day and Justin Thomas all within striking distance of Zach Johnson's opening-round 63.
WSOP
@WSOP
Today's bracelet ceremonies take place at 1:15pm for Yueqi 'Rich' Zhu and Yaniv Birman.
Dustin Johnson
@DJohnsonPGA
Looking forward to it! twitter.com/rbccanadianope…
Stacy Lewis
@Stacy_Lewis

A baby shower on the first tee!!! Such an amazing surprise from @ProcterGamble and @Walmart! Huge thank you to Mind… twitter.com/i/web/status/1…
Nick Pietruszkiewicz
ESPN.com
If you are looking for all the crowds at the Travelers, they are with Rory, McIlroy, Bubba Watson and Justin Thomas. About 90 percent of the people on the property are huddled around this group.