Project Football: Experiencing Liverpool's PSG win
ESPN FC chronicles Liverpool's Champions League matchweek against PSG, from the buildup around the city to the celebrations following Firmino's winner.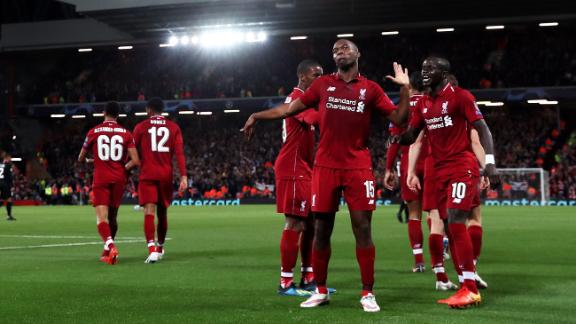 Burley: PSG easy to play against
Craig Burley asserts PSG's inability to close down and apply pressure in midfield was what cost them against Liverpool's potent attack.
Extra Time: PSG's Europe woes & struggling Salah
The guys respond to your tweets about Liverpool's win over PSG, including Salah's struggles, assigning blame for PSG and comparing the two No. 9s.
Neymar goes missing as Liverpool dominate PSG
ESPN FC's Craig Burley & Paul Mariner break down Liverpool's deserved win over PSG and highlight Neymar's disappearance during the match.
TOP HEADLINES
Tuesday's UCL scores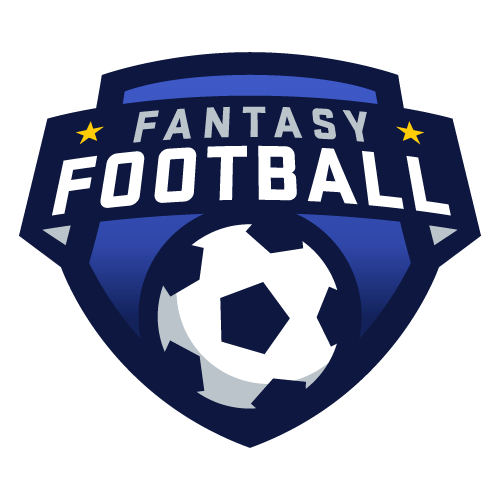 ESPN Fantasy Football
UEFA Champions League
Liverpool fans: Premier League or Champions League?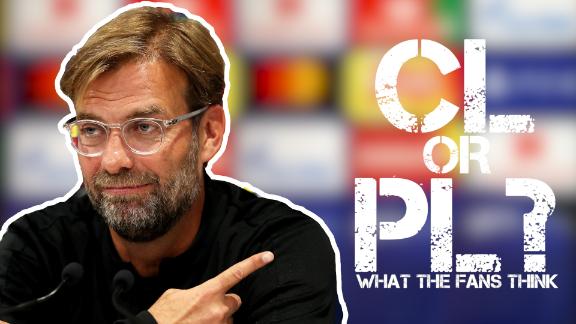 Transfers
ESPN Fantasy Football promo

Manage your squad in the Premier League, Champions League, La Liga and Liga MX.

Getty

Check out the completed deals from all the major leagues this summer.

Getty

Welcome to the life of the third-choice goalkeeper, football's version of the perpetual understudy.

ALESSANDRO DI MARCO/EPA

Brian Phillips: For some reason, Cristiano Ronaldo has as many haters as fans. Do we have him all wrong?

ESPN

Rafa Alvarez

A host of top European clubs have changed their manager. Some by choice, while others were forced into it. Here's what we can expect from the new arrivals.

Getty

Nick Hornby: This summer had English fans believing again. But was the team's semifinal run really that impressive?

Marvel

It might not be part of the traditional comic book universe, but Marvel laced up its boots to bring you the epic stories in Russia.

Paul Lacolley

ESPN FC commissioned illustrator Paul Lacolley to create team posters for some of the nations competing at the 2018 World Cup in Russia.

Gian Galang

They battle in the forest, soccer gang against soccer gang. They are the underground fighters the World Cup host doesn't want you to see.

David Merrell

Top-class football is changing before our eyes: The "storming" era of the game is leaving the likes of Jose Mourinho and Arsene Wenger behind.

Dave Merrill

"I never walk out of games early but in these circumstances, staying seemed like a form of self-harm." Nick Hornby on the last days of Wenger.

USA Today

Who should be blamed for the U.S.' World Cup qualifying failure? Do young American players get sufficient playing time? What about pro / rel, salaries and dream signings?

Trey Ingram

Our intrepid writer suffers -- and suffers some more -- through a player medical at Everton.

Dave Flanagan

The world's top soccer players, ranked by position.

Brian Konnick

We select the best players under 21 who are primed to rule the football galaxy.

Aaron Dana

Cristiano Ronaldo isn't just one of the greatest on the pitch; he's the G.O.A.T. off it, too. Take a trip inside the mad world of CR7's brands.

ESPN

MLS Rivalry Week is full of contentious clashes. Here are some of the best in unique video game format. Ready ... FIGHT!

EPA/FERNANDO BIZERRA JR

In November 2016, Brazilian underdogs Chapecoense boarded a plane to play in the game of their lives. Instead, their biggest moment turned into a tragedy no one can forget.

espn

The summer transfer window (open from July 1 to 11 p.m. GMT on Aug. 31) is always a volatile and exciting time for clubs, players, agents and fans alike. Here's what happens.
Customise ESPN