Overwatch League
Stage 2 Power Rankings
ESPN Esports Overwatch League Stage 2 Power Rankings.
Tyler "Fionn" Erzberger joins Treavor Scales to break down which teams are the ones to beat heading into Stage 2 of Overwatch League.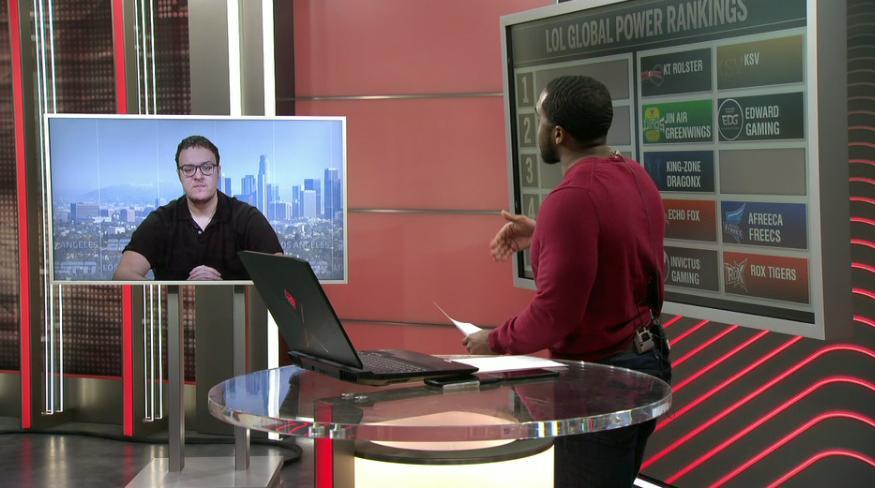 Learntooplay learns on the job at UCI.
The Anteaters' main tank, Nick "Learntooplay" Theodorakis, discusses transferring to UCI for esports and gunning for a Tespa title

COLLEGE ESPORTS
OVERWATCH COLLEGIATE NATIONAL CHAMPIONSHIP

OVERWATCH LEAGUE
STAGE 1 PLAYOFFS

STARCRAFT II
League of Legends vs. Overwatch League.
Clutch Gaming's Sebastian Park, the director of esports development for the Houston Rockets, and Tyler Erzberger compare and contrast Overwatch League and the North American League Championship Series.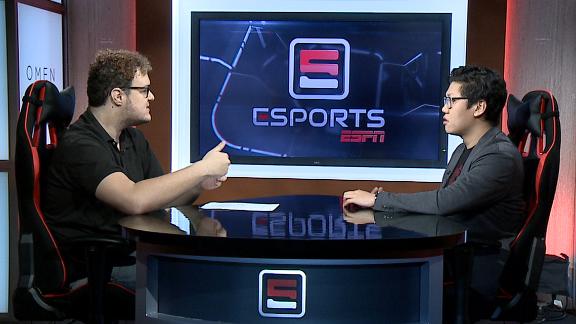 Why buy into League of Legends?
Houston Rocket and Clutch Gaming's Sebastian Park explains to ESPN.com's Tyler Erzberger why he chose to join the North American League of Legends Championship Series over other esports.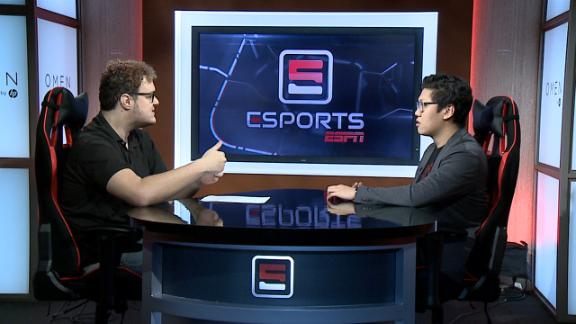 Shanghai Dragons
Overwatch League

North American LCS
League of Legends

Overwatch League

ELEAGUE BOSTON MAJOR
COUNTER-STRIKE: GLOBAL OFFENSIVE
esports
NA team Cloud 9 makes history.
North American team Cloud 9 defeats FaZe in an epic double overtime victory to secure the ELEAGUE major title and becoming the first North American team to win a major.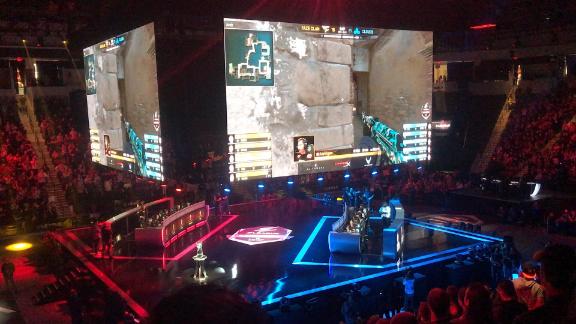 BOSTON MAJOR
COUNTER-STRIKE: GLOBAL OFFENSIVE
Tarik "tarik" Celik discusses playing on home soil in America and and how it's benefited his team, Cloud9, as they've competed in the ELeague: Boston Counter-Strike: Global Offensive Major. The team is the most successful iteration of a Cloud9 Counter-Strike roster, moving on to a semifinal after pushing past G2 Esports on Friday.
Cloud9 upsets French titan G2 Esports with a dominating two-map to zero win at the ELeague: Boston Counter-Strike: Global Offensive Major at Agganis Arena. The only remaining American team, Cloud9 moves on to face the winner of SK Gaming vs. Fnatic in a semifinal match on Saturday.
Natus Vincere's Ioann "Edward" Sukhariev discusses Saturday's upcoming match against his former team Ladislav "GuardiaN" Kovács and his FaZe Clan at the ELeague: Boston Counter-Strike: Global Offensive Major at Agganis Arena.
Overwatch League Season 1
ESPN

Overwatch League information, teams, rosters, schedule, recaps and more.
LEAGUE OF LEGENDS SEASON 8
Provided by Valve

Recaps, features and videos on Dota 2 majors, The International and more.
Illustration by Richard Roberts

How a teenage gamer in the hottest new esport, Overwatch, became a reluctant icon for South Korea's feminist movement.

Helena Kristiansson/Dreamhack

His grueling practice regimen has become an act of physical self-destruction. The best doctors in South Korea have urged him to quit. For Jaedong, the pain is worth even a single glimpse of his former glory days.

Provided by kenzi/FOMOS

Runner prepared to call it quits. But his wife stopped him. "The kids deserve one last shot," she said. So they persevered, and against all odds, sponsorships poured in. Fans started donating necessities. It was as if the world had RunAway's back.
Customize ESPN