Top headlines
Football
Champions League
Neymar goes missing as Liverpool dominate PSG
ESPN FC's Craig Burley & Paul Mariner break down Liverpool's deserved win over PSG and highlight Neymar's disappearance during the match.
Messi back to his masterful best in win over PSV
ESPN FC's Paul Mariner gives his plaudits to PSV for their efforts, but says Lionel Messi's class shone through once again in Barcelona's UCL opener.
Extra Time: PSG's Europe woes & struggling Salah
The guys respond to your tweets about Liverpool's win over PSG, including Salah's struggles, assigning blame for PSG and comparing the two No. 9s.
Pochettino needs to change Spurs less
Craig Burley believes Tottenham boss Mauricio Pochettino should practice the team-continuity that is helping Liverpool succeed this season.
Burley: PSG easy to play against
Craig Burley asserts PSG's inability to close down and apply pressure in midfield was what cost them against Liverpool's potent attack.
Project Football: Experiencing Liverpool's PSG win
ESPN FC chronicles Liverpool's Champions League matchweek against PSG, from the buildup around the city to the celebrations following Firmino's winner.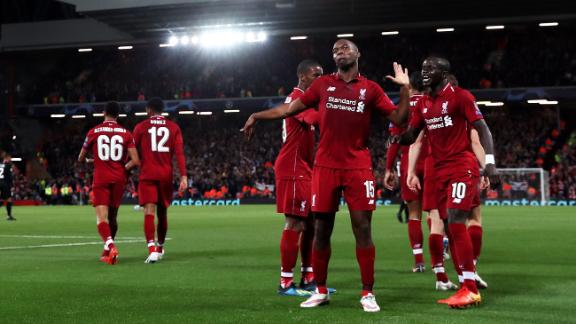 Inter stun Spurs with two late goals
Paul Mariner breaks down how Spurs threw away their comfortable 1-0 lead at Inter to lose their opening Champions League match, at the San Siro.
Ramos: Simeone should teach Griezmann values
Sergio Ramos makes fun of Antoine Griezmann's claims that he 'eats at the same table as Cristiano Ronaldo and Lionel Messi.'
Arteta: Man City have the best players in the world
Manchester City assistant coach Mikel Arteta insists he wouldn't change any of the side's players and that their hunger for success is incredible.
Cox 'not bothered' by critics
Collingwood's Mason Cox speaks on dealing with the outside criticism and insists it makes the sport more interesting.
Must See
Pitch invading dog injures player in Romania
A dog gate-crashed a football match in Romania and tripped up one of the players during the game.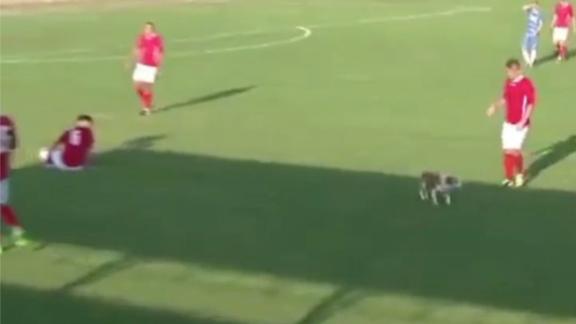 Rugby Championship R4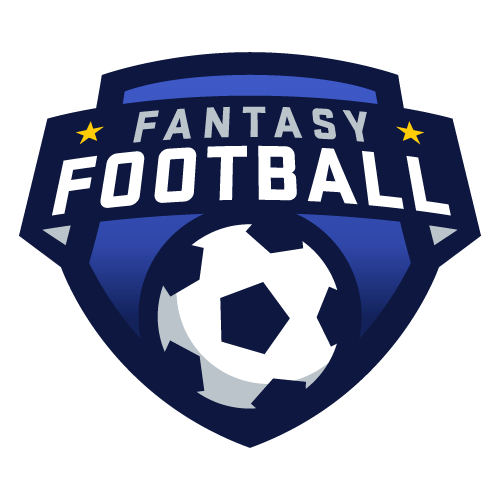 ESPN Fantasy Football
App Homepage widget

ESPN Illustration

ESPN is testing a brand-new fantasy game! Compete against your friends or people around the world in the Champions League, Premier League and more.

Randall Slavin for ESPN

Inside Odell Beckham Jr.'s quest to recapture the magic that made him the NFL's most eye-catching talent

ESPN Illustration

Ten years ago, Sheikh Mansour of Abu Dhabi bought Man City, transforming the club from Premier League punchline to a dynasty in the making.

Rob Tringali/SportsChrome/Getty Images

From breakout sluggers and sensational teenagers to outfield no-shows and historically bad teams, here are the unexpected performances that have shaped the season.

Josue Evilla

More than 50 ESPN experts voted on who will be the best NFL players this season. Yes, AB, Von and Gronk are ranked high. But two GOATs lead the way.

Maddie Meyer/Getty Images

Mark your calendars, because the full NBA schedule has been unveiled. Here are our can't-miss games.

ESPN Illustration

Party of Five? More like Party of 12. Here are the players across the four major sports who first appeared in the '90s and are still active.

ESPN
Customise ESPN