NCAA Men's Baseball
The walk off that closed the Yankee Stadium of college baseball
Rosenblatt Stadium played host to many dramatic games but its last game featuring Whit Merrifield and the 2010 championship-winning Gamecocks might top them all.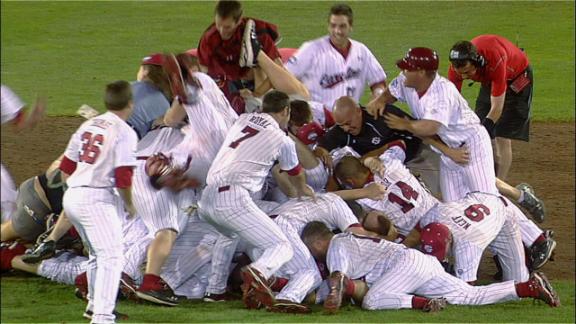 Garcia cracks three-run homer
Rachel Garcia puts UCLA ahead in the third inning with a three-run homer against James Madison.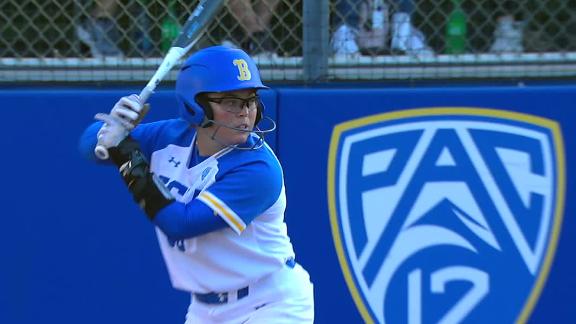 Maryland's Griffin uses Eurostep for goal
Maryland's Brindi Griffin uses a Eurostep move to get around a defender and find the net for a goal in the NCAA women's lacrosse semifinals.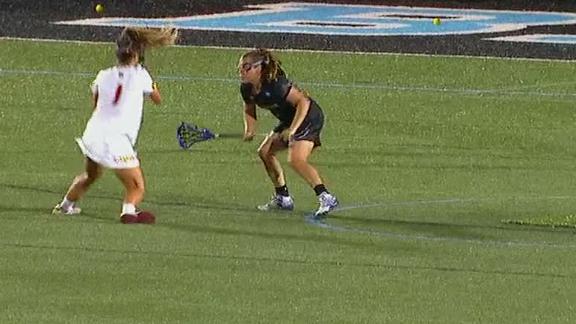 NCAA Women's Lacrosse
Texas pitcher in 'good spirits' after getting hit by errant throw
Texas pitcher Miranda Elish exits the game after getting hit in the face by catcher Mary Iakopo's throw. Coach Mike White says she is in good spirits.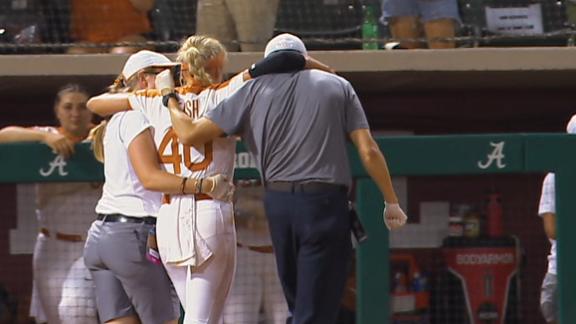 Kelly Barnhill, Florida blank Tennessee in supers
With senior Kelly Barnhill on the mound, the Gators earn their fourth straight shutout of the NCAA tournament, defeating Tennessee 3-0.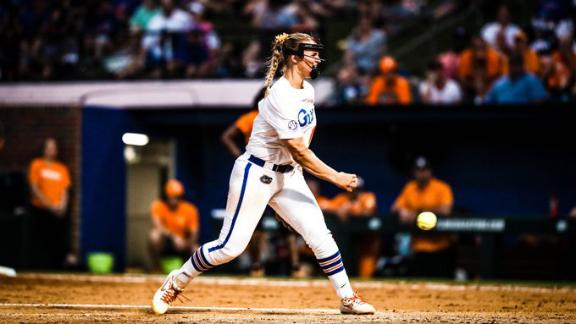 Crimson Tide drop Game 2 against Longhorns
No. 8 seed Alabama's hot start cools off in the fourth inning, as No. 9 seed Texas rallies to take the 7-5 victory in the Tuscaloosa Super Regional.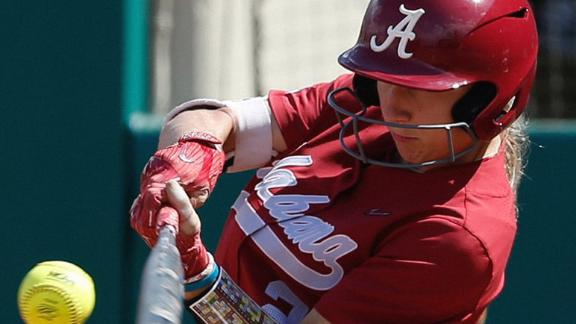 UK drops Game 1
The Wildcats post four hits but suffer a 3-0 shutout loss to Washington in the Seattle Super Regional.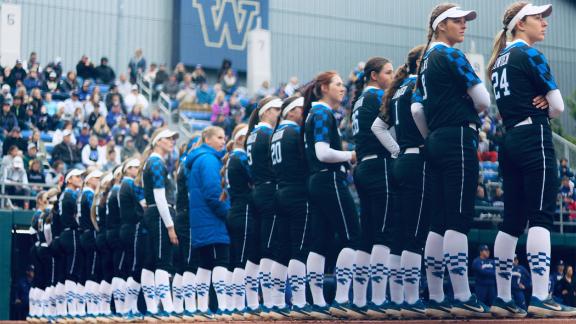 Tigers come up short in Game 1 of Supers
After taking the lead in the fourth inning, No. 10 seed LSU falls to No. 7 seed Minnesota, dropping a 5-3 decision in the Super Regional.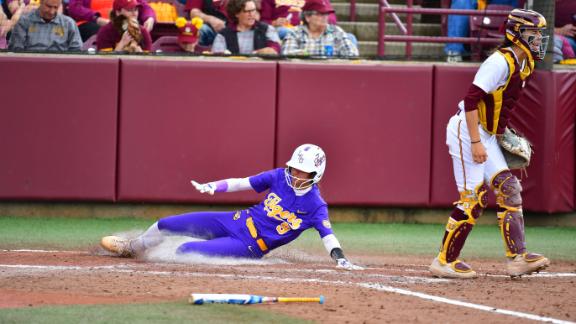 NCAA Men's Baseball
Senior leadership lifts LSU in SEC Tourney
Clay Moffitt and Antoine Duplantis sit down with the SEC Now crew and share the Tigers' motto, 'if you keep winning, you keep living.'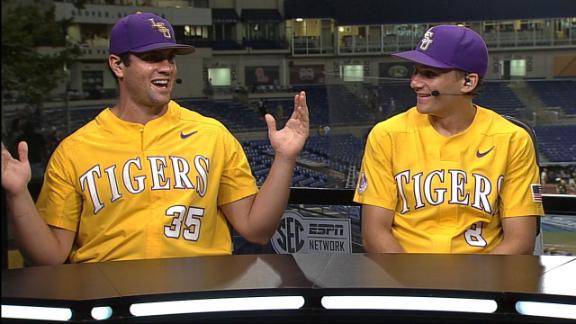 Ole Miss falls to Arizona 5-2
Despite taking an early 2-1 lead, the Rebels lose Game 1 of the Super Regionals in Tucson.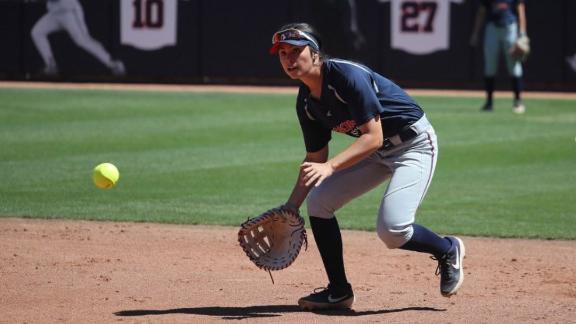 NCAA - Other
Boston College defeats UNC in 2OT to advance to championship
Sam Apuzzo scores a double-overtime goal to defeat UNC, allowing Boston College to advance to the national championship for a third straight year.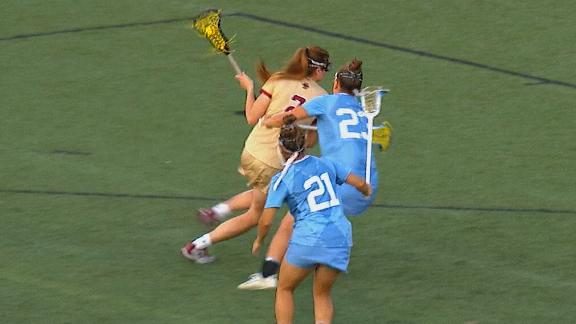 NCAA Men's Baseball
SEC Hoover Games: Relay Race
SEC Network's Alyssa Lang and David Dellucci continue their Hoover Games competition at FanFest while down at the SEC Baseball tourney.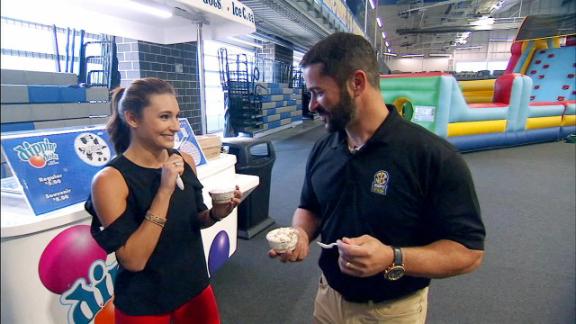 NCAA Men's Baseball
Rebels loosening up in conference tournament
Ole Miss' Mike Bianco, Parker Caracci and Thomas Dillard join SEC Now after the comeback win over Arkansas to discuss what has been working for their team.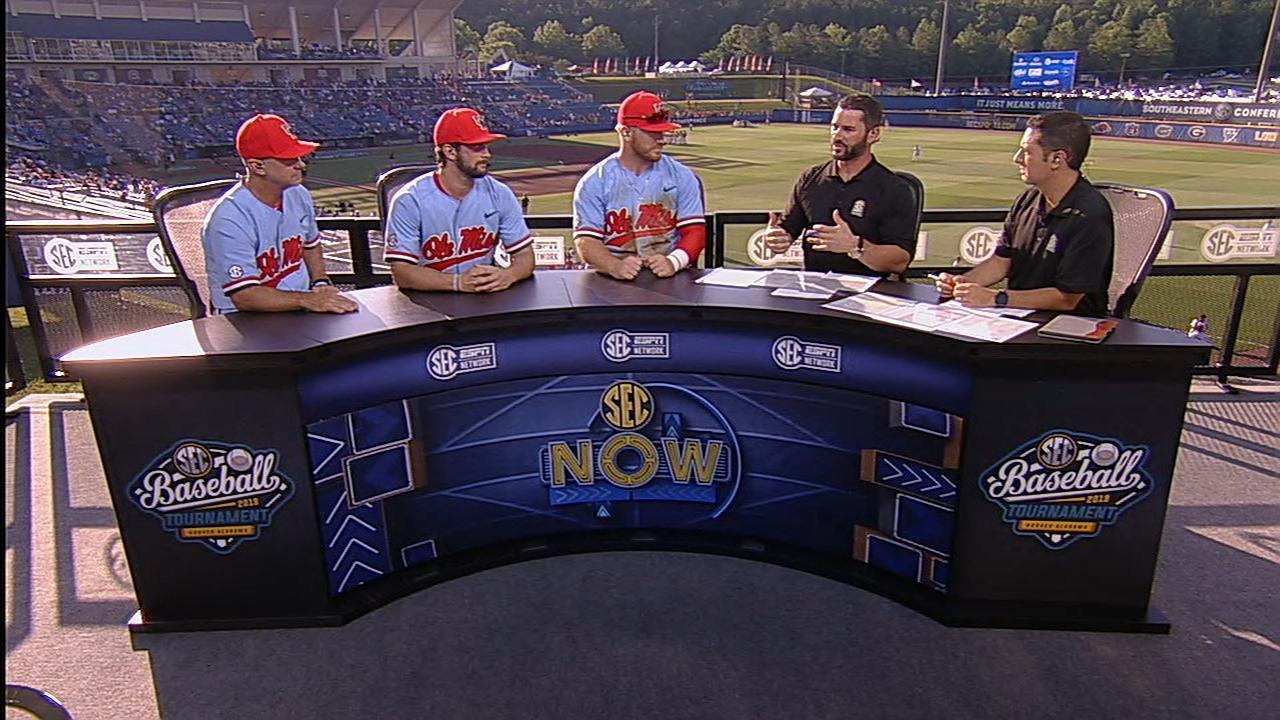 NCAA Men's Baseball
Sankey praises host city Hoover
SEC commissioner Greg Sankey joins SEC Now to discuss the future of the SEC Baseball Tournament in Hoover.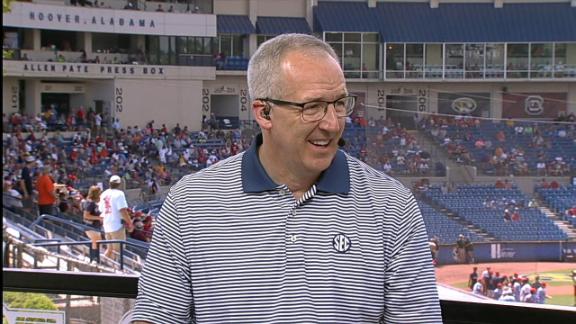 NCAA Men's Baseball
Trust key for Vandy in SEC Tournament
Drake Fellows and Julian Infante chat with the SEC Now crew about the Commodores' confidence in one another heading into their first semifinal since 2015.
Fouts fuels Tide's shutout in Supers
Freshman Montana Fouts records five strikeouts in her Super Regional debut to lead No. 8 seed Alabama in a 3-0 victory over No. 9 seed Texas.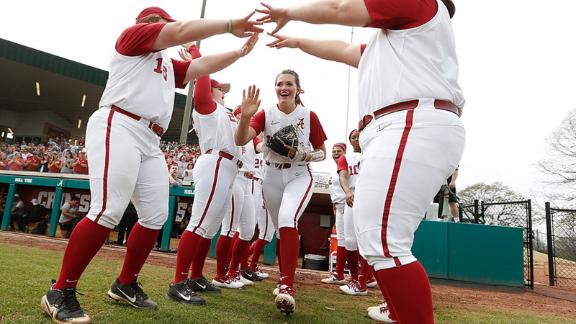 NCAA - Other
Oklahoma State defeats FSU in Game 1 of Super Regional
Michaela Richbourg hits a huge two-run home run in the top of the 9th inning to put Oklahoma State up 3-1 over FSU.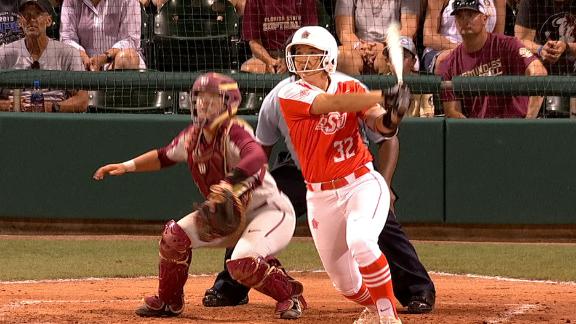 NCAA - Other
Streeter Lecka/Getty Images

Check out which teams won every men's and women's fall championship and where they stand in the current Capital One Cup standings.
Customise ESPN