The Houston Rockets could finally have point guard Chris Paul back in the lineup this week. According to the Houston Chronicle, Paul is planning to have rigorous workouts on Tuesday and Wednesday and then see how he's feeling Thursday morning.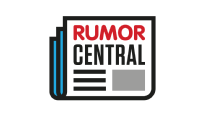 "We don't want to push it," Rockets coach Mike D'Antoni said. "If not Thursday, then we'll see about Saturday. He worked out hard [Sunday]. We'll see how he feels Tuesday and Wednesday. [Having Paul play on Thursday] is what we're shooting for."
Paul, acquired from the LA Clippers as part of a multiplayer trade on June 28, has been sidelined for all but the first game of the regular season due to a bruised left knee.
The Rockets play at the Phoenix Suns on Thursday and at the Memphis Grizzlies on Saturday.
With Paul sidelined, D'Antoni has started James Harden at point guard and Eric Gordon at shooting guard. When Paul returns, Gordon will likely go back to his role as first guard off the bench.
-- Nick Silva