The front office of the Baltimore Orioles is conducting "an ongoing debate" as to whether they will move third baseman Manny Machado to shortstop next season, reports Hall of Fame writer Peter Gammons.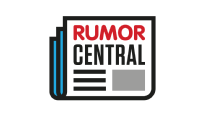 The Orioles might be hesitant to make a long-term commitment to Tim Beckham after acquiring the 27-year-old from the Tampa Bay Rays at the July 31 deadline. Beckham, who will enter arbitration for the first time this winter, hit .394 with a 1.062 OPS in August, but those numbers slipped to .180 and .603 in September.
A two-time Gold Glove winner and five-time All-Star, Machado has played the bulk of his career at third base, although he was used briefly at shortstop in 2015 and 2016.
"Many feel that Machado prefers shortstop, and with a huge free-agent deal on the horizon [after next season], Machado might put up a monster year at a middle-of-the-field position," suggests Gammons.
-- Doug Mittler