LeBron, Allen break down the big denial
After Jarrett Allen meets LeBron James to block him at the rim, LeBron and Allen react to it.
LeBron goes for 36 in loss to Nets
LeBron James scores 36 points and records a double-double, but it's not enough to top the streaking Nets, who win it 115-110 at the Barclays Center.
Jokic dominates Mavs with double-double in win
Nikola Jokic dismantles the Mavericks with a 32 point, 16 rebound double-double in the home win.
Doncic posts double-double in Mavs loss to Nuggets
Luka Doncic tallies 23 points and 12 assists in the Mavericks' 126-118 loss to the Nuggets in Denver.
Nance's double-double capped off by game winner
Larry Nance Jr comes up big for the Cavs, scoring 15 points with 16 rebounds, and sinking the game-winner at the buzzer vs. the Pacers.
Beal drops 29 and 10 in loss to Hawks
Wizards' Bradley Beal gets a double-double with 29 points and 10 rebounds in a loss to the Atlanta Hawks.
Dudley carries Nets to win with big 4th quarter
Jared Dudley scores 10 of his 13 points in the fourth quarter, including a clutch 3-ball, helping the Nets to a 115-110 win over the Lakers.
Top headlines
Football
Premier League
Solskjaer named Man United interim manager
Mark Ogden and Rob Dawson discuss the surprise appointment of Ole Gunnar Solskjaer as Manchester United interim manager.
Cronulla Sharks
Flanagan deregistered
NRL fines Sharks and suspends Flanagan
The Cronulla Sharks have been hit with an $800,000 fine and seen head coach Shane Flanagan deregistered.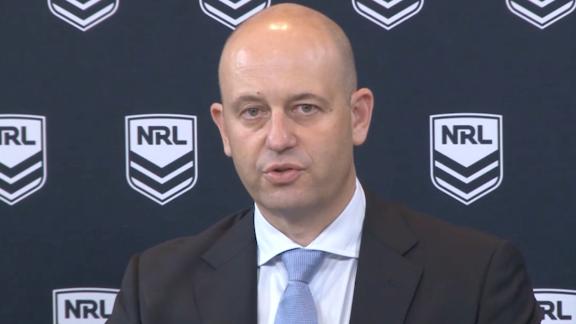 Must See
LeBron fan runs onto court, gets selfie with King James
A Laker fan makes her way onto the court, and LeBron James indulges her with a selfie after the Lakers' loss to the Nets.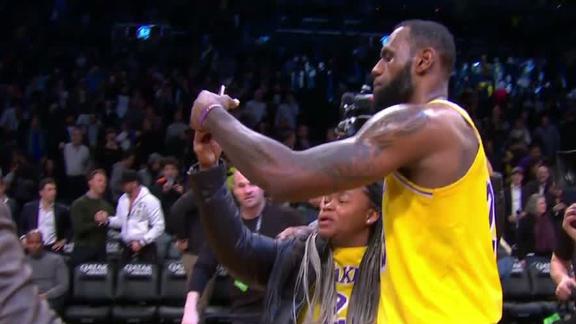 Gibson uses shoe to attempt a block
Taj Gibson defends with one shoe on, then tries to block Nemanja Bjelica's shot while holding it.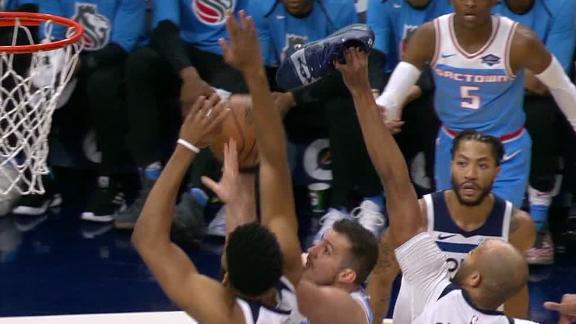 What Virat Kohli's bat really wants to say
Now that the secret's out, we heard what exactly Kohli's bat is talking about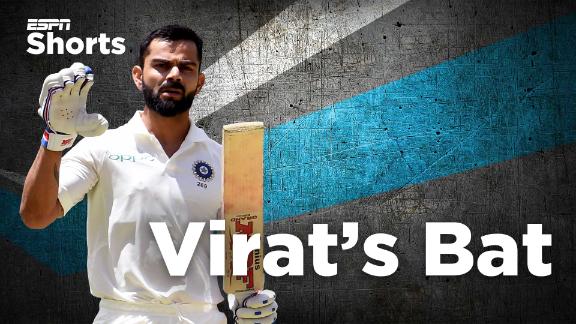 WATCH - India lower order blown away by Australia
Australia ran through India's lower order on day five to complete victory by 146 runs
The Cricket Tragics' Review
Our correspondents review the 2nd Test in Perth's brand-new Optus Stadium
Did not have any problem with my dismissal - Kohli
The India captain speaks about the controversial catch, stump mics, banter and more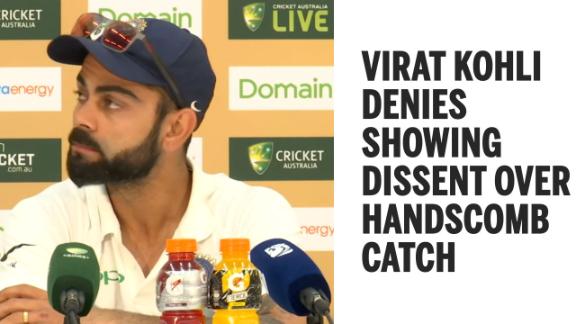 'We play our best cricket when we put emotion aside' - Paine
Australia's captain also said his India counterpart Virat Kohli 'brings out the competitive spirit in a lot of people'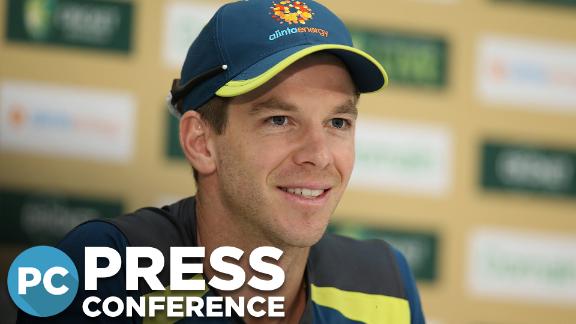 Kartik: India started the Test on the wrong foot because of team selection
The former spinner also said that India conceded far too many runs in the first innings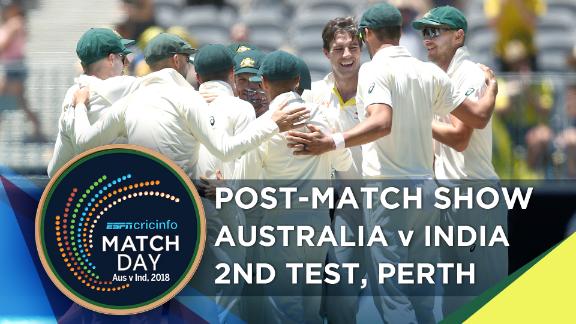 Experts pick their top individual performers of the match
Murali Kartik and Damien Martyn pick their top moments from the second Test at Perth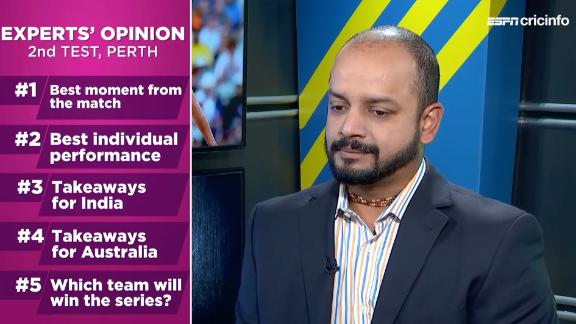 Murali Kartik: Good option to open with Cheteshwar Pujara in the third Test
The former India spinner reckoned that opening that batting with Pujara could free up a spot in the middle-order, lending India better balance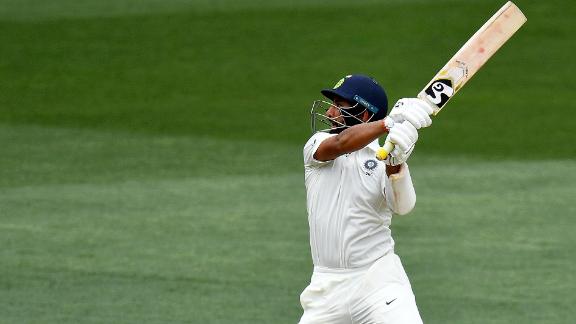 'We were totally convinced about this combination' - Kohli
The batsmen should have taken more responsibility, says India's captain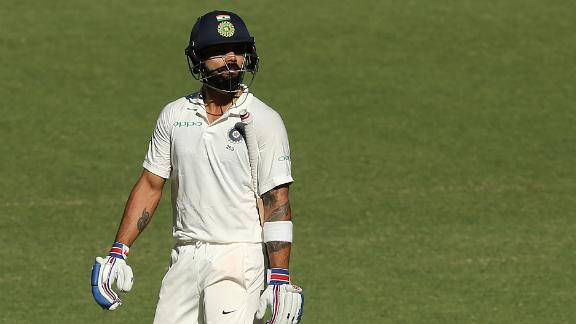 Martyn: India's lack of discipline on first day let Australia back in
Damien Martyn and Murali Kartik analyse Australia's victory over India in the second Test at Perth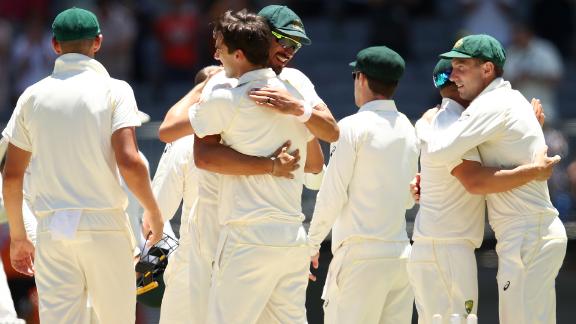 Did Tim Paine just call Virat Kohli a 'big head'?
All the action from day four at Perth in Tweets, Igrams and Gifs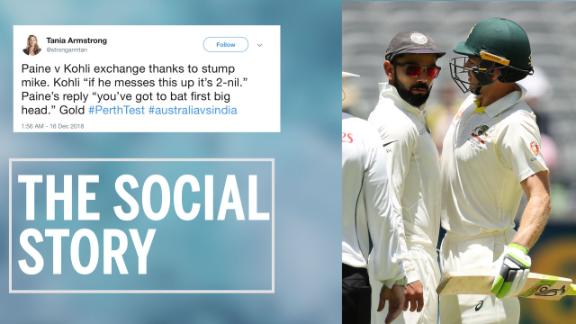 App Homepage widget

ESPN Australia

The year is winding down but the action on the court is heating up. Here's how to watch the best of the NBA on ESPN this week.

ESPN Fantasy Football promo

Manage your squad in the Premier League, Champions League, La Liga and Liga MX.

Tim Bradbury/Getty Images

Fred Hoiberg arrived in Chicago hyped as an offensive guru who could modernize the Bulls, but the team's lack of coherent vision and leadership ultimately led to his downfall.

AP Photo/Ed Zurga

Great running teams for the Chiefs. Defending tight ends for the Steelers. Here's where every Super Bowl contender is vulnerable.

Graham Denholm/Getty Images

You may remember ESPN's AFL writers putting way-too-early 2019 ladder predictions together straight after West Coast were crowned premiers. Well, with the trade period and draft in the books, it's time to revisit them and make some final changes.

Ryan Inzana

Here are the top 100 players and managers in men's soccer, as rated by our experts.

Chris Rodriguez/ESPN

The top outfielder on the free-agent market is set to make big bucks. We put you in Bryce Harper's shoes. Where will you go?

Kelley L. Cox/USA TODAY Sports

We polled the ESPN Forecast panel of experts for their votes on what's next for KD.

ESPN
Customise ESPN