Top headlines
Tiger compares his tough loss to Serena's
Tiger Woods says he'll reach out to Serena Williams after faltering late at the Open and explains the emotions of having his kids watch him compete.
McIlroy: Nice to be competing with Woods, Molinari
Rory McIlroy said he had no regrets after his tied-second finish at the Open Championship, and is already looking forward to the next major.
Rose feeling 'renewed love for the Open'
Justin Rose came away from the Open Championship reenergized after his second place finish at Carnoustie.
Social story of the German Grand Prix
Relive a thrilling German Grand Prix through the eyes of social media.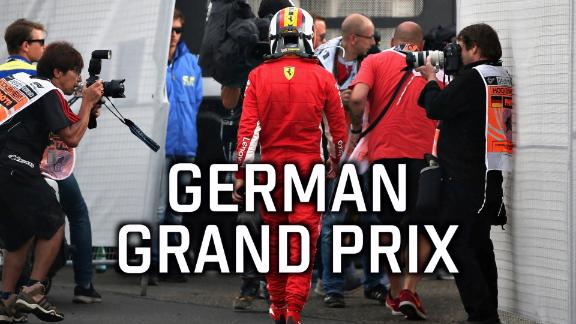 Vettel rues 'small but costly' error
Sebastian Vettel reflects on the crash that cost him a win at the German Grand Prix.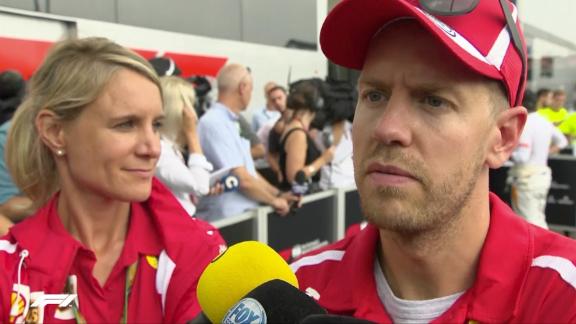 Ricciardo reveals problems before retirement
Red Bull's Daniel Ricciardo says he struggled to pass drivers at the German Grand Prix, before his eventual retirement.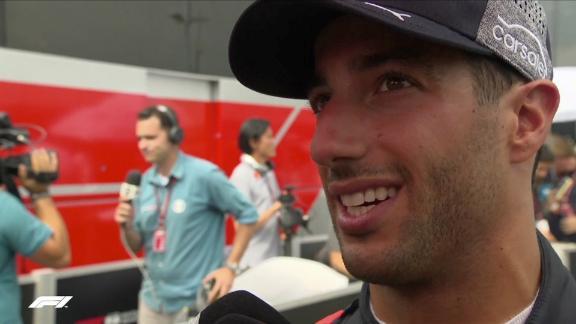 Hamilton pleased to repay Mercedes with Germany 1-2
Lewis Hamilton looks back on an eventful week, with a new contract and an unlikely race win at the German Grand Prix.
Liverpool 1-3 Dortmund: Pulisic puts on a show
Christian Pulisic put in an inspired performance with two goals for Dortmund as they came from behind to defeat Liverpool.
Dortmund get a third to seal victory
International Champions Cup: Jacob Bruun Larsen (90'+3) Liverpool 1-3 Borussia Dortmund
Pulisic puts Dortmund ahead late against Liverpool
In the 89th minute, Christian Pulisic scores his second goal of the game to lift Borussia Dortmund past Liverpool.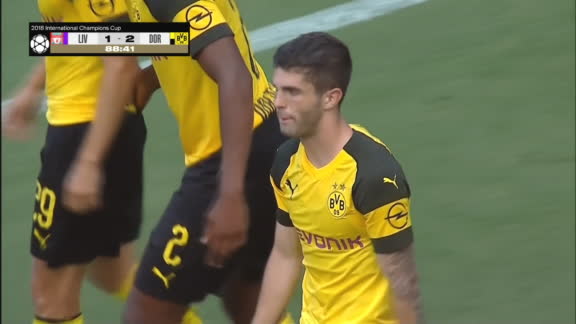 Pulisic wins, converts penalty for Dortmund
Christian Pulisic scores to tie Borussia Dortmund's match with Liverpool at 1.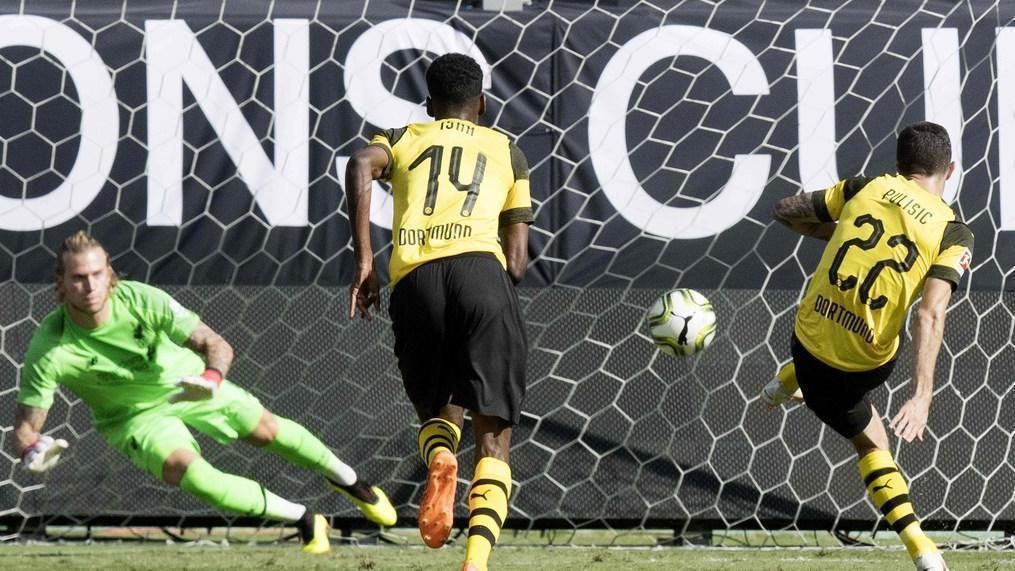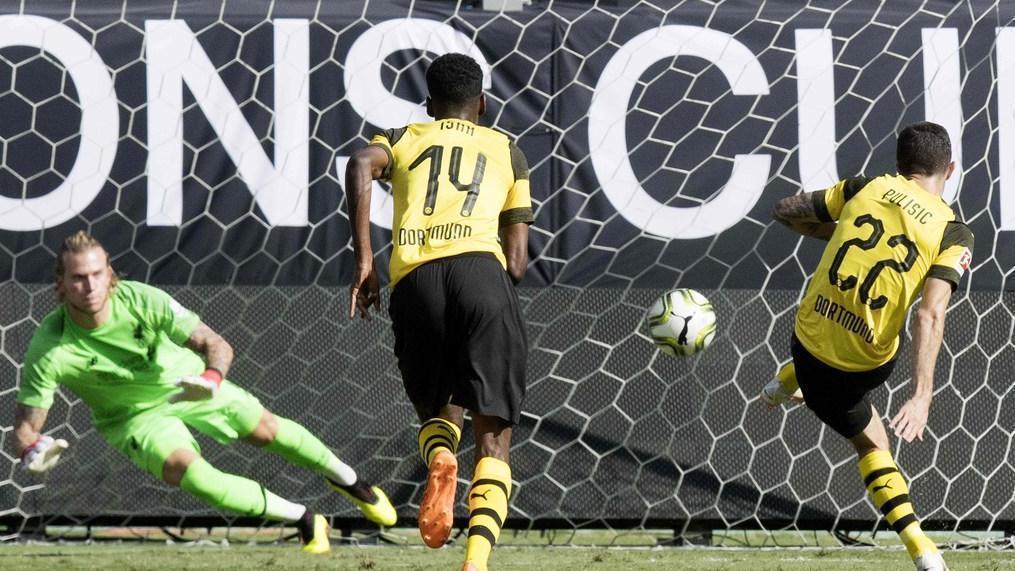 Van Dijk's header puts Liverpool ahead
Virgil Van Dijk used his head to give Liverpool a 1-0 lead over Borussia Dortmund.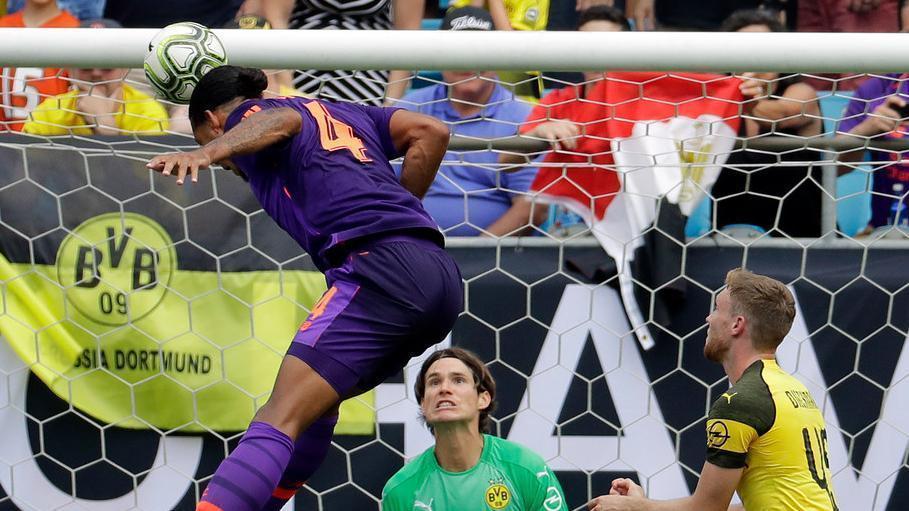 Extra Time: Morata back to Real? Overlooked Prem stars?
The guys respond to your tweets about Alvaro Morata, the best Premier League players outside the top six and their favourite leagues to watch.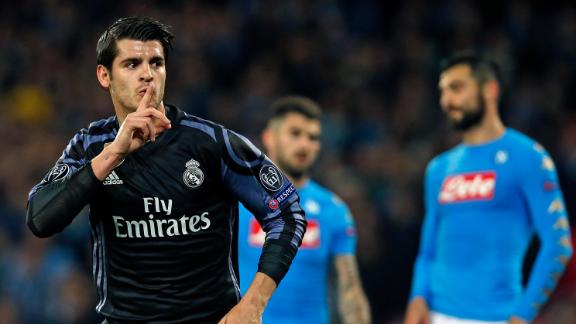 Could Fabinho actually convince Mbappe to join Liverpool?
Shaka Hislop explains why a text from former teammate Fabinho would never be a deciding factor if Kylian Mbappe decided to join Liverpool.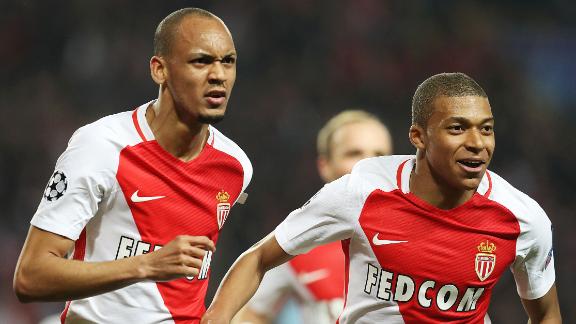 MUST SEE
Mascots for Tokyo 2020 revealed
The mascots for the next Olympics have been revealed by the head of the 2020 Olympic committee.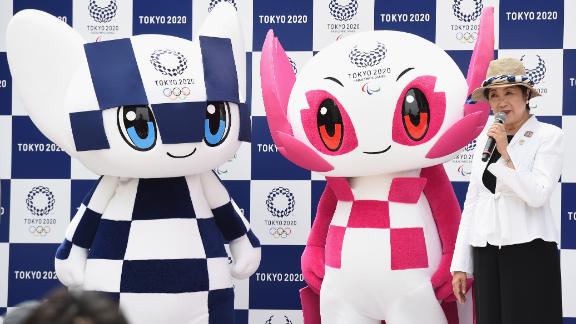 Kawhi needs to provide answers to public
Dave McMenamin encourages Kawhi Leonard to speak out on his health and why his time with the Spurs ended the way it did.
Cain: Lakers 'so far away' from beating Warriors
Will Cain says the Lakers' window to beat Golden State will come within two to three years.
Elhassan: Ferrell backing out a 'massive blunder'
Amin Elhasssan hopes Yogi Ferrell has other options lined up after backing out of his deal with Dallas.
Raptors president wishes he handled DeRozan situation better
Raptors president Masai Ujiri saw an opportunity to acquire a top-five player in Kawhi Leonard and had to jump on it.
Barkley: Rockets not better with Melo starting
Charles Barkley wants Carmelo Anthony to accept a role off the bench with Houston, otherwise the Rockets are worse with him.
How Channing Frye marked his territory with Cavs
Richard Jefferson gives insight into why Channing Frye playfully kicked Kevin Love's UCLA slides.
Jefferson explains why Warriors got stale
Richard Jefferson explains why the Warriors added DeMarcus Cousins this offseason after they appeared "stale" last season.
App Homepage widget

Layne Murdoch/NBAE/Getty Images

NBA free-agency news is coming in fast. Stay up to date with the latest deals and rumblings.

Eric Hartline/USA TODAY Sports

The Eagles are obvious picks in the NFC East, but who else will take division crowns? NFL Nation has full breakdowns of all eight.

Jack Perkins

For the third time in his career, LeBron James is changing teams. Here's everything you need to know about his decision to join the Lakers.

ESPN.com Illustration

Ronaldo has rocked football (again) by leaving Real Madrid for Juventus. Here's the inside story on why this transfer makes sense for all involved.

Thearon W. Henderson/Getty Images

Marshawn Lynch is synonymous with his on-field moniker. Who else answers to unique nicknames? Here's one for all 32 teams.

Ryan Kang/AP Photo

Further evidence that you can make the numbers say what you want, here are a bunch of facts to consider as you prepare for the 2018 fantasy season.

ESPN
Customise ESPN