Mariner: Uruguay will be a danger to the top teams
After an impressive win over Russia, Paul Mariner is impressed with Uruguay's attacking mentality and thinks they can challenge the top teams in the world.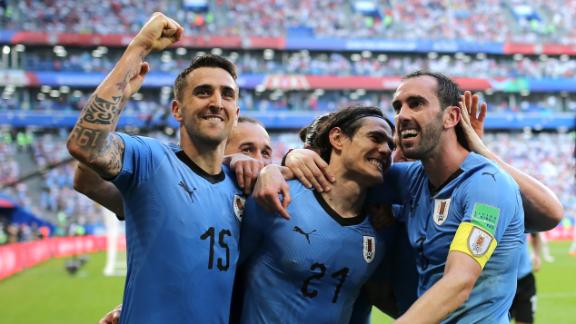 Top headlines
Project Russia: Birthday gifts for Lionel Messi
ESPN's team of reporters in Russia have messages for birthday boy Lionel Messi as he faces elimination. Meanwhile, England fans are in high spirits.
Ballsupski: Simultaneous group games start today
It's day 12 of the World Cup and Anthony Richardson and Ian Fiveankles have quite a jam-packed day, with phone calls and YouTubers and much, much more!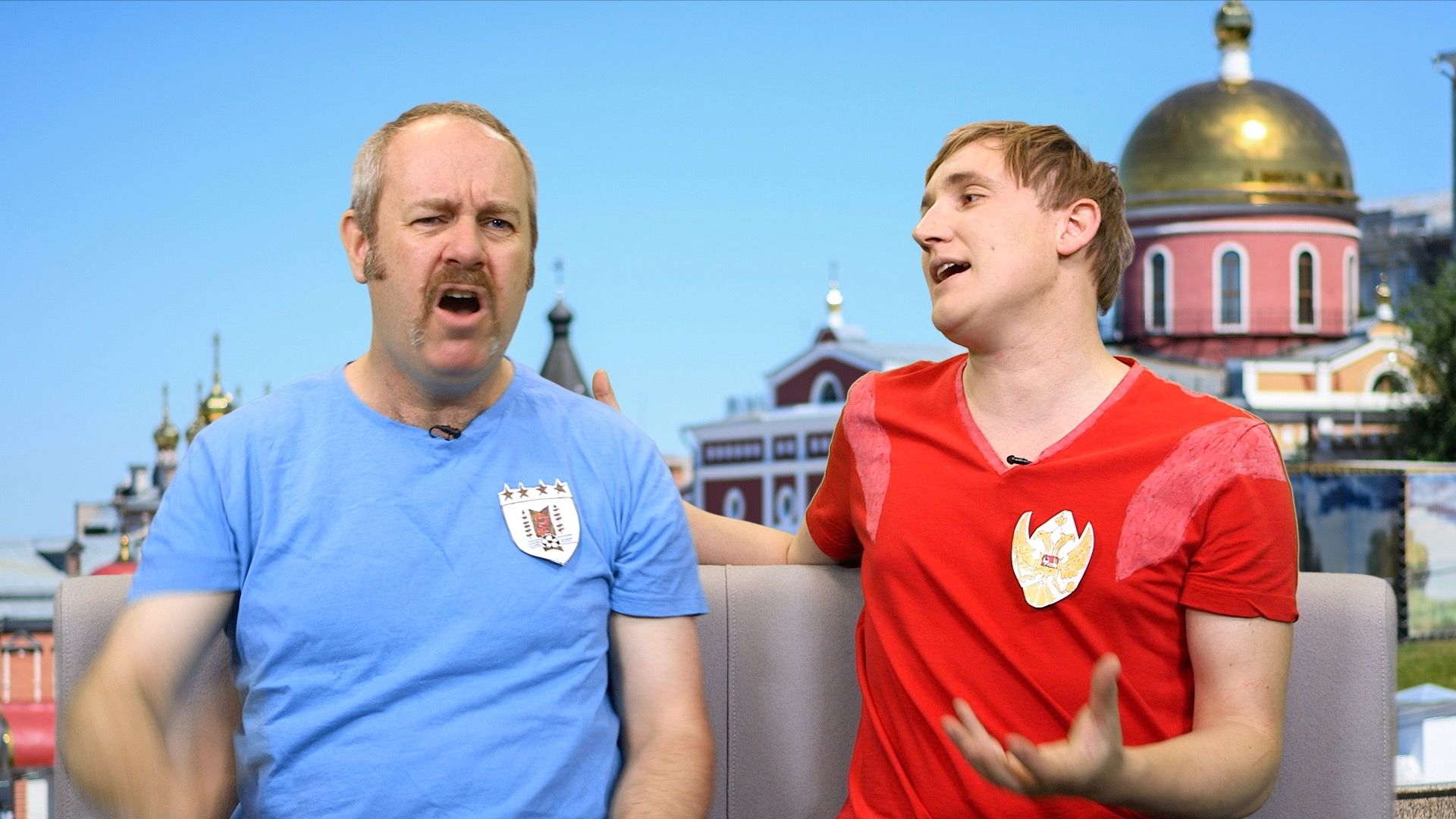 Who takes home MVP?
With the MVP finalists set, check out the cases for James Harden, LeBron James and Anthony Davis made by the ESPN experts.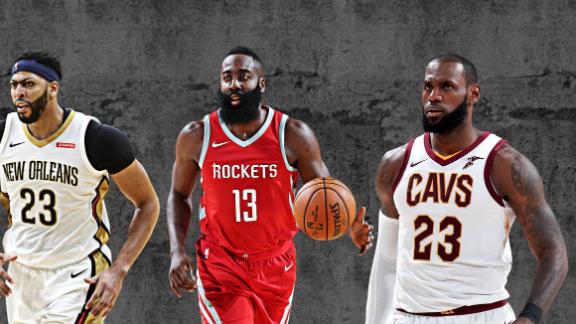 Australia not overlooking Peru in must-win match
Stephanie Brantz checks in in Kazan, where Mile Jedinak and Tomi Juric discuss the Australia's outlook for their crucial clash with Peru.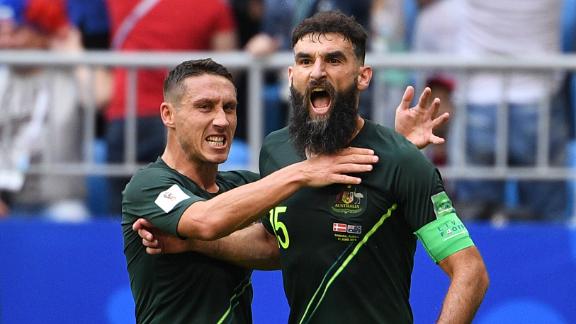 Australia players rally behind vilified Kruse
Stephanie Brantz is joined by Tom Smithies to discuss Tim Cahill's situation and the abuse Robbie Kruse has received on social media.
Arzani: 40,000 singing your name
Socceroo Daniel Arzani is still overwhelmed by the support from fans at the World Cup.
Milligan lauds support of Australia fans
Australia defender Mark Milligan talks Tim Cahill and the influence of the Socceroos fans in Russia.
Ingles: Simmons-Mitchell rivalry is hilarious
Joe Ingles thinks the Rookie of the Year rivalry between compatriot Ben Simmons and Jazz teammate Donovan Mitchell is funny.
Bronny barely misses dunk with LeBron looking on
LeBron James Jr. gets his father out of his seat as he comes close to throwing down a fast-break jam.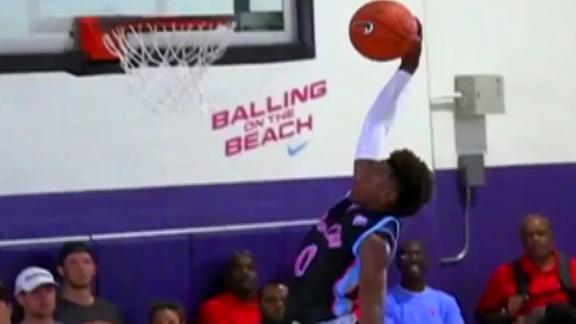 Names to know for 2019 NBA draft
Zion Williamson leads a trio of Duke freshmen who may be prominently featured in the 2019 NBA draft.
LeBron's free agency moving title odds
Doug Kezirian breaks down how LeBron James' free agency is affecting the NBA championship odds for the 2018-19 season.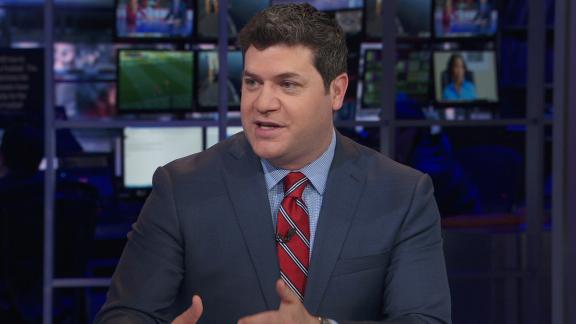 Bowen says there's only 'excuses going on' with Kawhi
Former Spurs forward Bruce Bowen believes Kawhi Leonard is getting bad advice and has not been open about his issues with the team.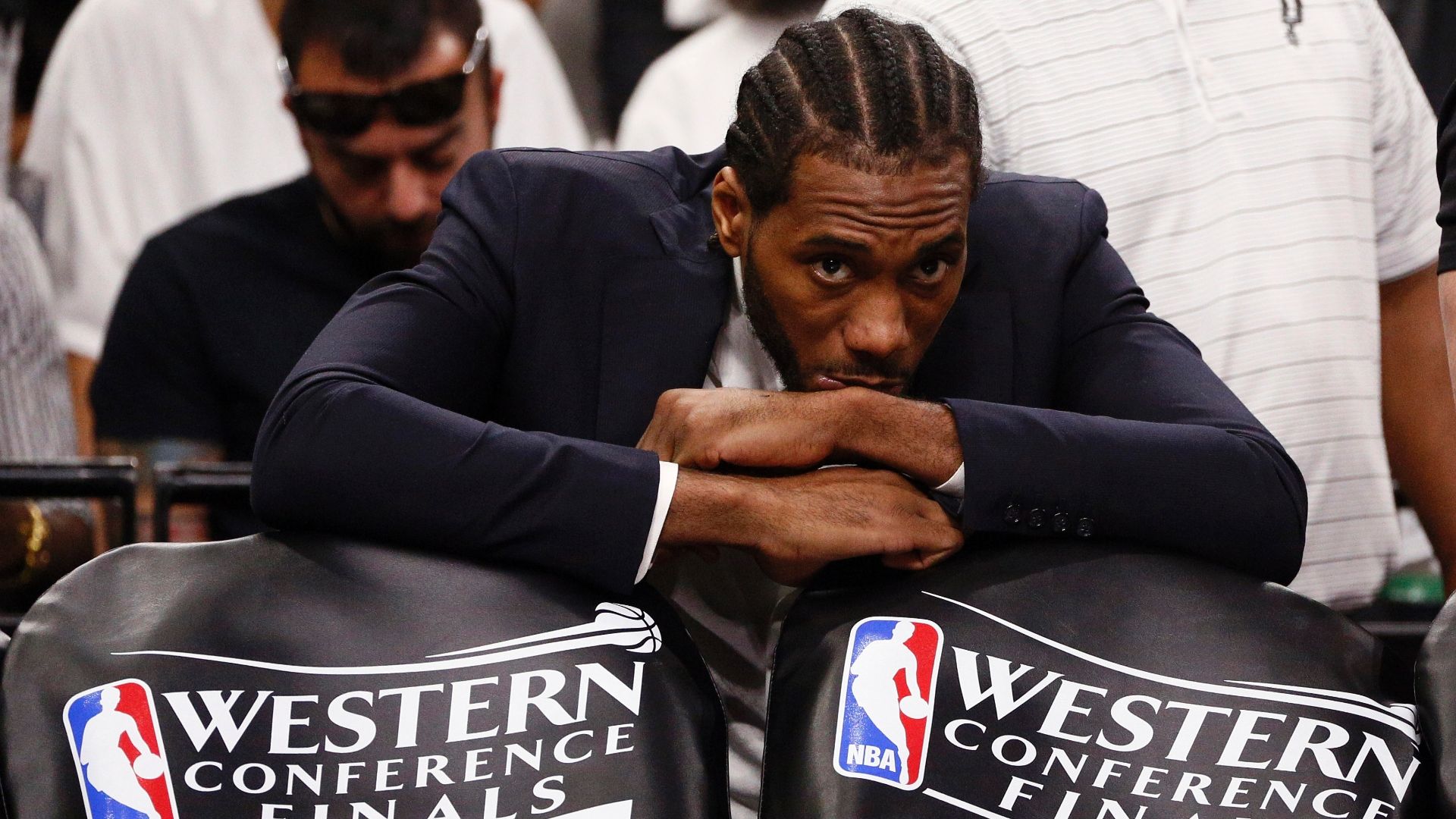 MUST SEE
A life size cake?! Messi's Bronitsy birthday.
Argentina's World Cup home of Bronitsy in Russia threw a birthday celebration for Lionel Messi, including a rather special cake.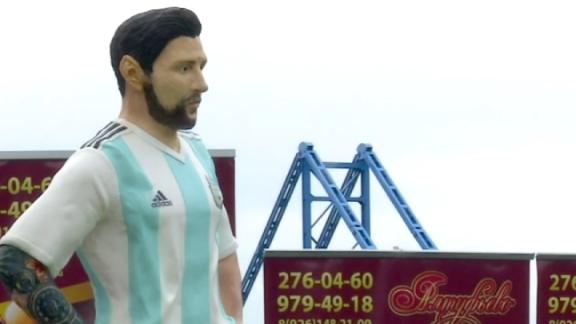 Kangaroo invades football pitch, hilarity ensues
The ESPN FC crew discuss how to get a kangaroo off the pitch, after one the marsupials interrupted an Australian fourth division match.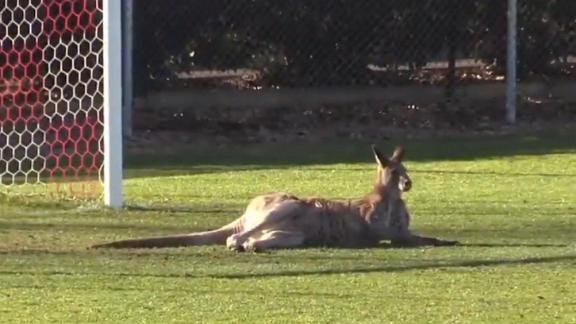 Curry, Lynch compete in McGee's softball game
Steph Curry, Andre Iguodala and Marshawn Lynch were among the many big names who took part in JaVale McGee's 4th Annual Charity Softball Game.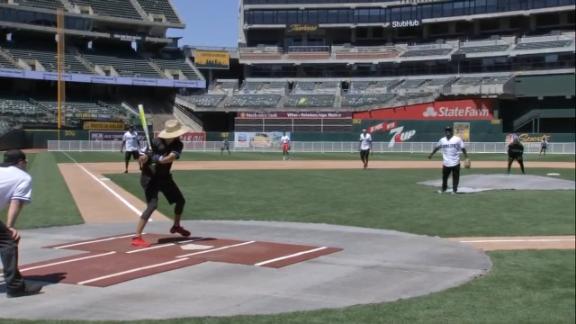 Body Issue
THE BODY ISSUE 10TH ANNIVERSARY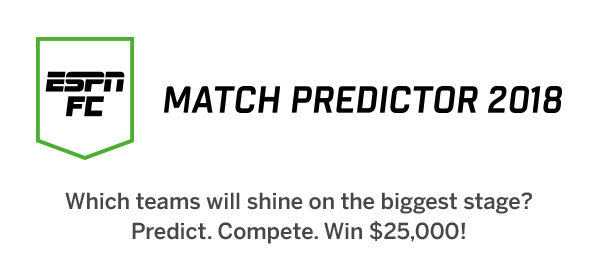 Sign up for FREE!
ESPN

ESPN Illustration

In conjunction with World Cup Rank, we take the top 50 players in Russia this summer and tell you all about the boots on their magical feet.

Courtesy of MLB Productions

Fathers of five All-Stars, including Mike Trout, Kris Bryant and Max Scherzer, reveal the moments they realized their sons had what it takes to make it as pro ballplayers.

ESPN

Who's the tallest (and shortest) player? What about heaviest (and lightest)? We looked at data from Week 1 of 2017 for those answers and more.

ESPN Illustration

As the Warriors celebrate another title, the paths of multiple NBA franchises hinge on another offseason decision from LeBron James.

John Leyba/The Denver Post via Getty Images

Rather than let things play out, the league created a new controversy, more animosity and negative headlines just to appease the wrong sensibilities.

ESPN

The latest news, exclusive opinion/analysis, the best sporting video, and a look ahead to what the big talking points will be.
Customise ESPN