Man City 3 - 1 Everton: Jesus at the double as City sink Everton
Gabriel Jesus scored twice as Man City produced a convincing win over a battling Everton side in Manchester.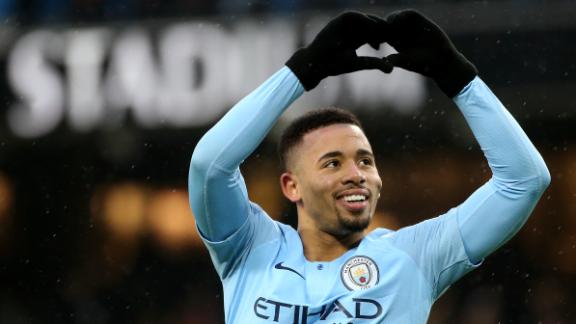 Guardiola: Of course I'll be watching tomorrow
Pep Guardiola admitted he'll be watching the big game between Liverpool and Man United at Anfield tomorrow.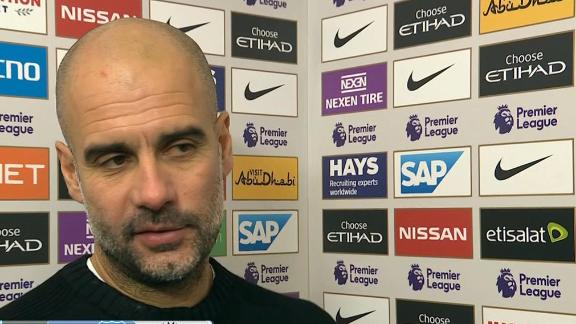 Sterling restores Man City's two-goal cushion
English Premier League: Raheem Sterling (69') Man City 3-1 Everton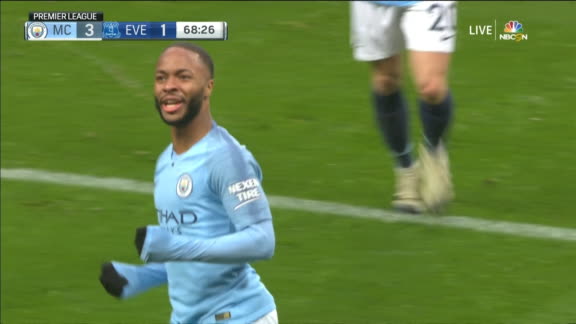 Calvert-Lewin gives Everton a lifeline
English Premier League: Dominic Calvert-Lewin (65') Man City 2-1 Everton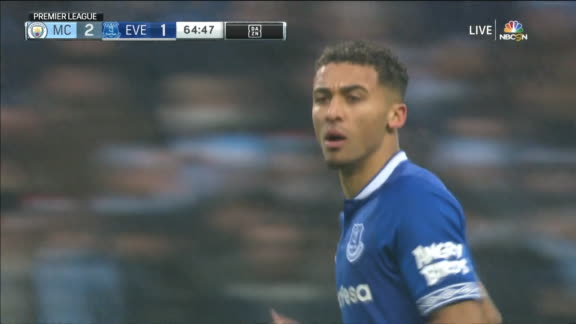 Jesus doubles Man City lead
English Premier League: Gabriel Jesus (50') Man City 2-0 Everton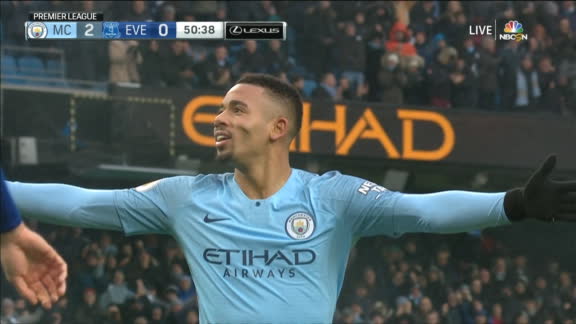 Gabriel Jesus slides City in front
Gabriel Jesus exploited some poor Everton defending to put City ahead.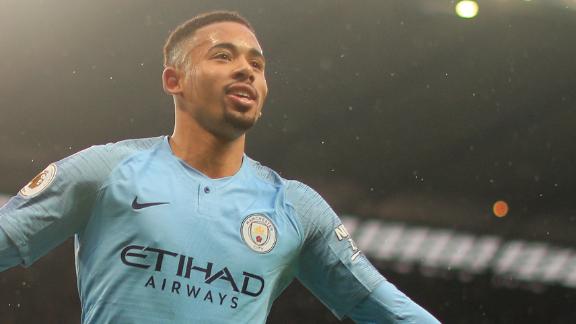 Top headlines
Football
Premier League
Football
Premier League
Kings troll Curry, show moon landing during starting lineups
As the Warriors' starters are announced, the Kings put the NASA moon landing on the video board.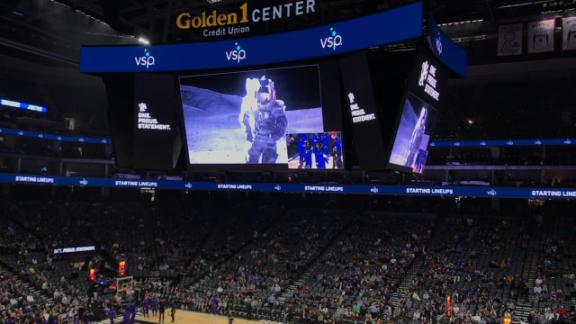 George flies in for two-handed stuff
Paul George fakes out Juan Hernangomez and takes off for the rim, finishing with a thunderous two-handed dunk.
George slices through defense for and-1
Paul George gets past Juan Hernangomez and challenges Nikola Jokic at the rim, finishing through the contact for a bucket and a foul.
Jokic finds Craig for two-handed jam
Nikola Jokic draws the double team and feeds a wide-open Torrey Craig, who elevates for the strong two-handed finish.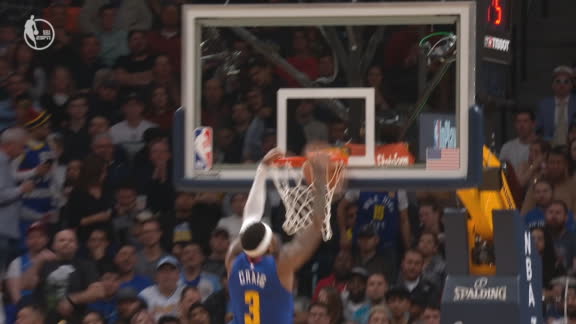 Westbrook hits the deck, George crosses up Craig
Russell Westbrook dives on the floor to recover the loose ball, and Paul George fakes out Torrey Craig on the other end, pulling up to sink a mid-range jumper.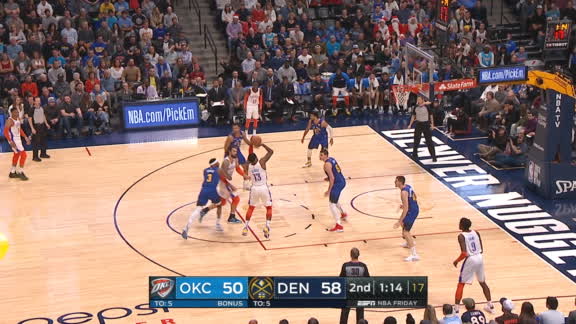 Green's flashy pass sets up Curry 3
Draymond Green sets up Steph Curry who knocks down a corner 3-point shot.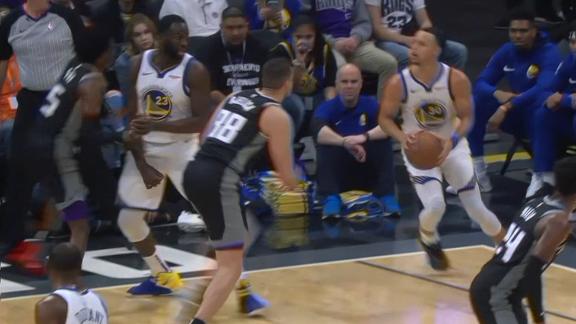 Giannis ties career-high 44 points in Bucks' win
Giannis Antetokounmpo's double-double ties a career-high with 44 points and 14 rebounds in the Bucks' 114-102 victory over the Cavs.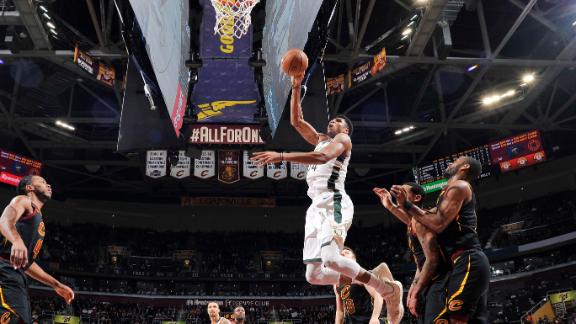 Dellavedova goes airborne into Cavs' broadcast booth
Matthew Dellavedova attempts to save a rebound from going out of play, but goes flying into the Cavs' broadcast booth and knocks an announcer out of his seat.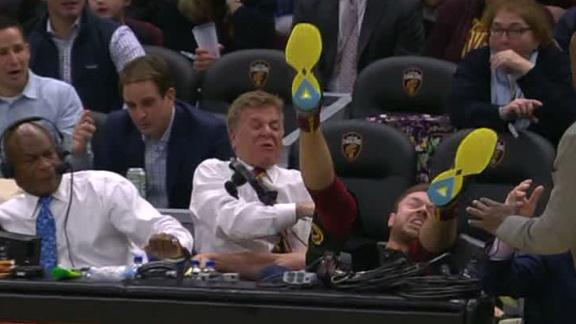 Embiid goes off for 40 and 21 in loss
Joel Embiid piles up 40 points and 21 rebounds, but the 76ers fall to the Pacers 113-101.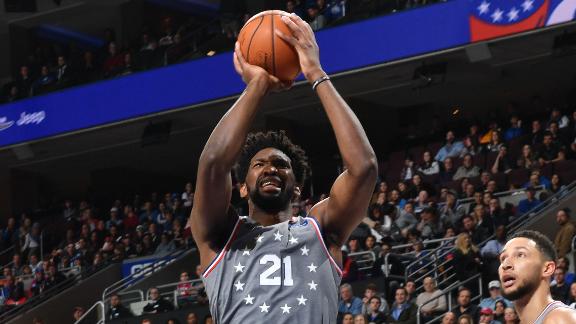 Celtics rout Hawks for 8th straight win
Kyrie Irving scores 24 points and Marcus Morris contributes 20 as Boston cruises past Atlanta with a 129-108 win at the TD Garden.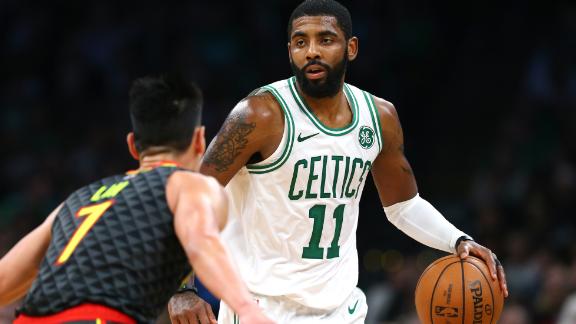 Dinwiddie's 27 points carries Nets to 4th straight win
Spencer Dinwiddie has 27 points and 6 assists as the Nets defeat the Wizards to win their fourth straight game.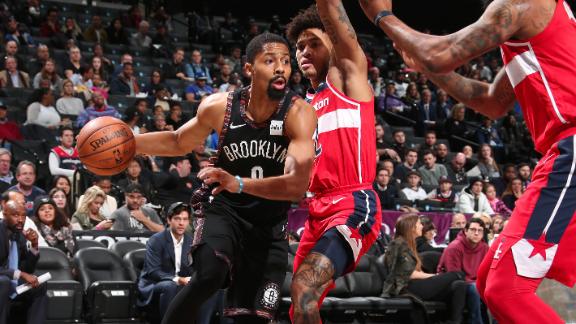 Mudiay notches a career high in Knicks' OT win
Emmanuel Mudiay scores a career high 34 points, including the dagger in overtime as the Knicks defeat the Hornets 126-124.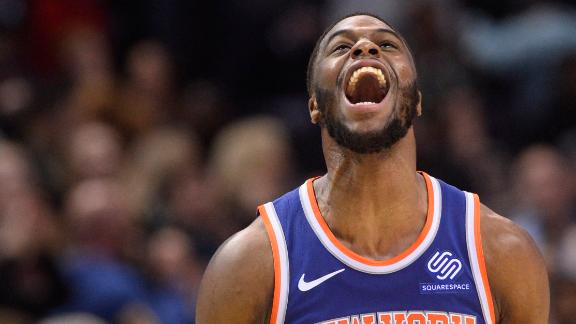 'We are still ahead of the game' - Khawaja
Usman Khawaja speaks to the media after Day 2 of the Perth Test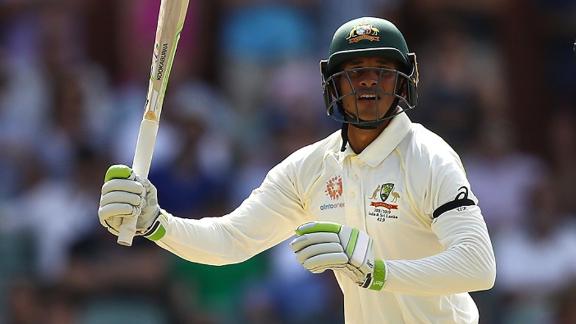 'We could have been more disciplined' - Khawaja
Khawaja believes Australia are still ahead in the game after the second day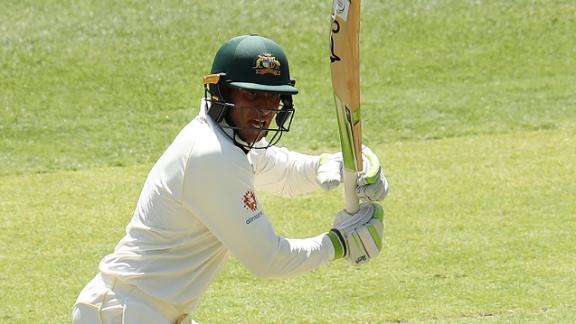 'Rahane's counterattack changed Australia's plans' - Ishant
The fast bowler also says he hasn't been affected by criticism of his tendency to bowl no-balls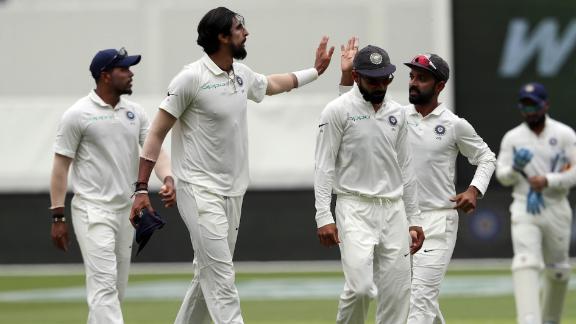 Kohli's innings, on a scale of 1 to 10?
VVS Laxman, Murali Kartik, and Damien Martyn rate five key passages of day two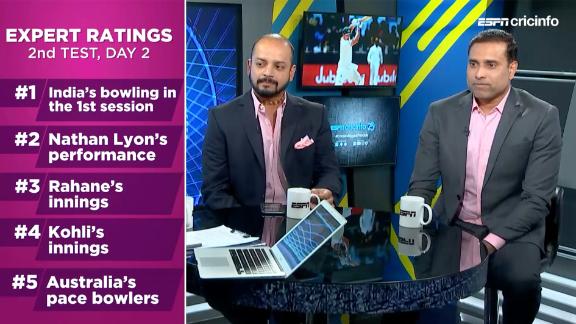 Four players to watch out for on day three
VVS Laxman, Murali Kartik, and Damien Martyn pick four players who are likely to impress on Day 3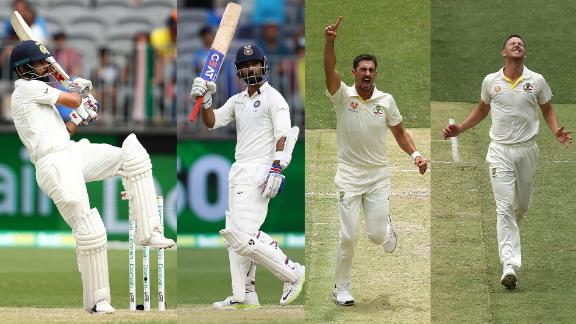 Laxman: 'Rahane played according to the plan'
VVS Laxman believes that Ajinkya Rahane always benefits from being allowed to bat freely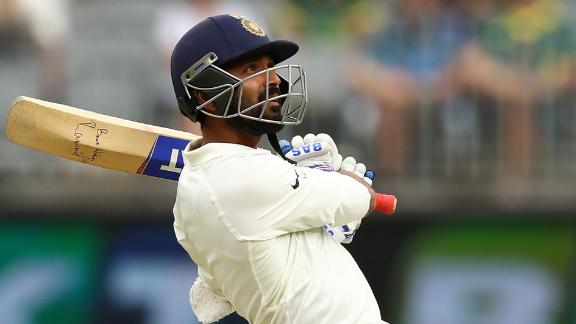 Breaking down a Virat Kohli masterclass
VVS Laxman, Damien Martyn and Murali Kartik believe the India captain's assessment of length and shot selection was top class against Australia in Perth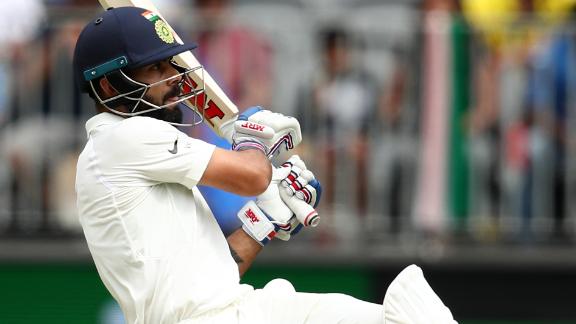 Laxman - 'Didn't look like a tough wicket when Pujara and Kohli batted'
VVS Laxman, Murali Kartik and Damien Martyn offer their expert thoughts on the second session on day two at Perth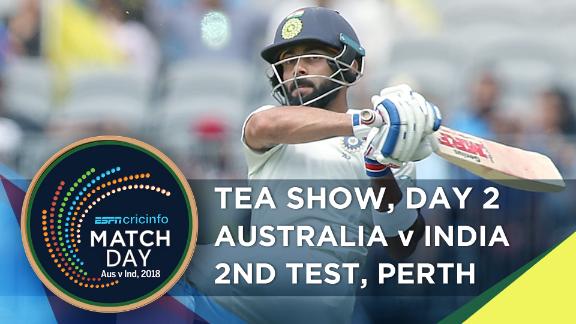 Laxman: At least one India batsmen will need to score hundred
VVS Laxman, Murali Kartik and Damien Martyn discuss the first session of the second day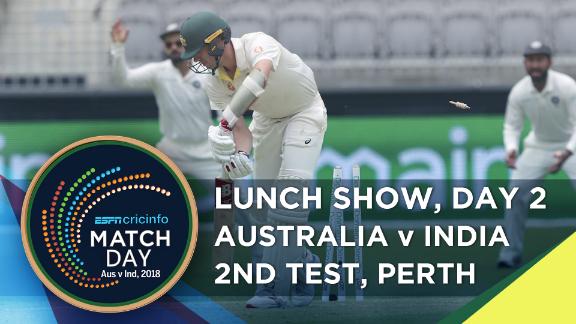 Kartik: India's bowlers need to play on tailenders' patience
Murali Kartik offers up a potential remedy for India's struggles to dismiss lower-order batsmen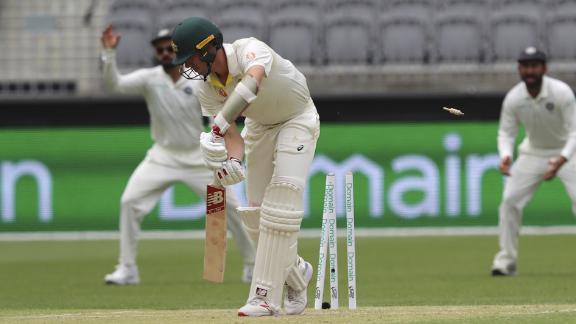 Must See
Blues bring puppy to practice
Three days after St. Louis Blues teammates get into a fight at practice, the Blues bring a puppy to practice and it has all sorts of fun on the ice.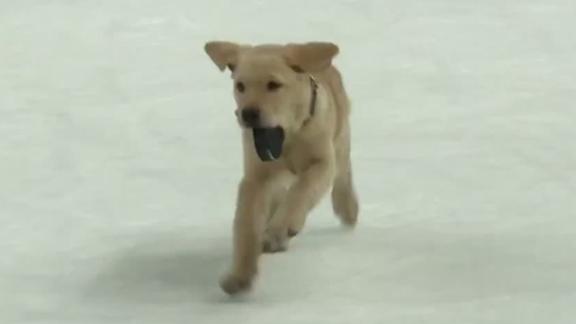 Harden posterizes McGee
James Harden blows by Lonzo Ball and takes off towards the rim, throwing down a vicious one-handed jam all over JaVale McGee.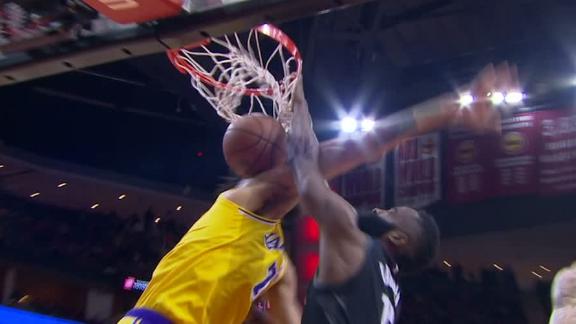 Suns owner gets ripped apart by Phoenix resident
At a town hall meeting Suns owner Robert Sarver gets ripped apart by Phoenix resident Greta Rogers.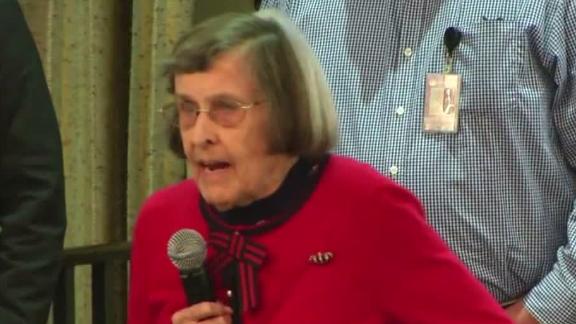 Noah: 'I'm too lit' to play in NYC
Joakim Noah opens up about why his tenure with the Knicks didn't work out.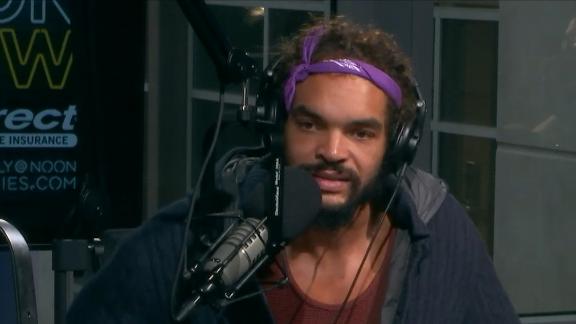 Nichols not surprised Clippers aren't first in anymore
Rachel Nichols, Amin Elhassan and Scottie Pippen reflect on the LA Clippers' back-to-back losses and whether the Clippers should be concerned.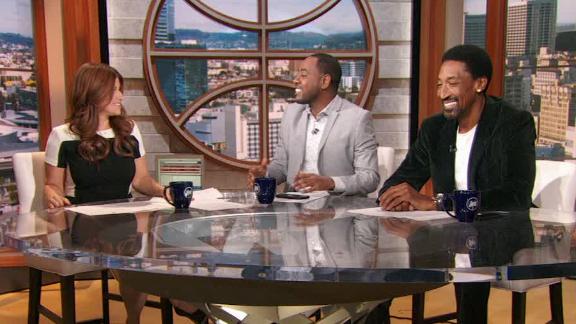 Amin on Rockets' expectations: 'Playoffs definitely'
Amin Elhassan and Scottie Pippen discuss what the Rockets' expectations should be as they sit 13th in the West a quarter of the way through the season.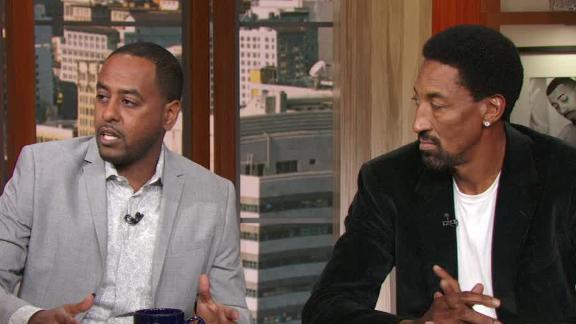 App Homepage widget

ESPN Australia

The year is winding down but the action on the court is heating up. Here's how to watch the best of the NBA on ESPN this week.

ESPN Fantasy Football promo

Manage your squad in the Premier League, Champions League, La Liga and Liga MX.

Tim Bradbury/Getty Images

Fred Hoiberg arrived in Chicago hyped as an offensive guru who could modernize the Bulls, but the team's lack of coherent vision and leadership ultimately led to his downfall.

AP Photo/Ed Zurga

Great running teams for the Chiefs. Defending tight ends for the Steelers. Here's where every Super Bowl contender is vulnerable.

Cameron Spencer/Getty Images

With rosters lodged and coaches swapped, we take a look at which NRL clubs are set for the biggest changes in 2019.

Ryan Inzana

Here are the top 100 players and managers in men's soccer, as rated by our experts.

Chris Rodriguez/ESPN

The top outfielder on the free-agent market is set to make big bucks. We put you in Bryce Harper's shoes. Where will you go?

Kelley L. Cox/USA TODAY Sports

We polled the ESPN Forecast panel of experts for their votes on what's next for KD.

ESPN
Customise ESPN