CP3: We have a special team
Chris Paul sits down with Michael Wilbon to discuss joining the Rockets, playing with James Harden and the challenge of winning an NBA title.
Harden: 'It's us against the world'
James Harden says the Rockets' focus is at an all-time high going in as underdogs for Game 3 against the Warriors.
KD says Draymond's mom is like 'the team mom'
Kevin Durant shows love to Draymond Green's mother, but says he won't change after she tweeted about too many isolation plays in Game 2.
Kerr explains Dubs' lack of focus in Game 2
Steve Kerr calls it "human nature to let your guard down a little bit," but says that manifesting with the Warriors through turnovers is an issue.
Curry says knee feels 'great', remains confident
After struggling from deep early in the WCF, Steph Curry says he'll never lose confidence in himself and 'that'll never change."
Durant says Steph is the 'best shooter to ever play'
When asked about Steph Curry's recent struggles, Kevin Durant expresses confidence in the two-time MVP, asking "what are we even worried about?"
How It's Going Down: Curry needs to up the ante
With the help of Second Spectrum, we take a look at how the Rockets are limiting Steph Curry's efficiency, especially from 3-point land.
Tucker and Gordon are X-factors for Rockets
Byron Scott says if PJ Tucker and Eric Gordon can play how they did in Game 2, then Houston has a great chance to win Game 3 against Golden State.
Top headlines
Morata to Juventus a 'very realistic prospect'
ESPN FC's Paolo Bandini doesn't think Juventus will overpay for Alvaro Morata, however if the price is right Juventus would be very interested.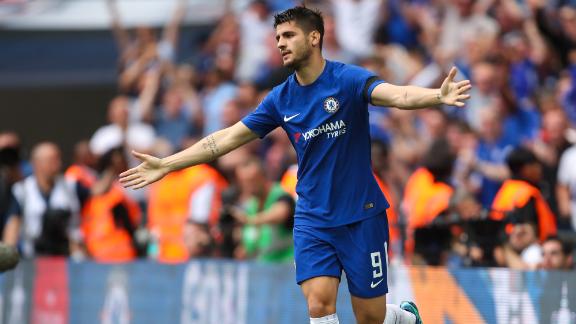 MUST SEE
Svitolina retains Italian Open title
Elina Svitolina successfully defended her Italian Open title after beating the world number one Simona Halep in straight sets 6-0, 6-4 in Rome.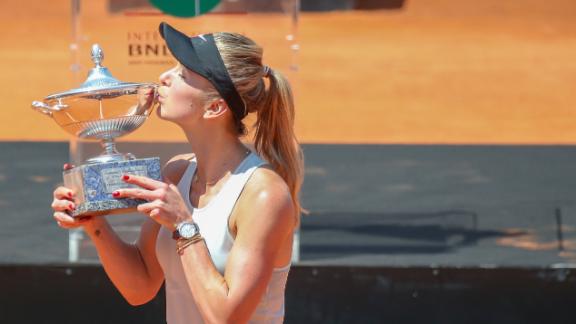 ESPN

ESPN Illustration

Who's on the path to the NBA Finals? Get ready for an epic conference finals with everything you need to know for Rockets-Warriors and Celtics-Cavaliers.

Jeff Hanisch/USA TODAY Sports

Aaron Rodgers had an early campaign for 2017 MVP cut short. Is he a favorite for this year's award? Our Insiders make their picks and dig into more.

Diego Patino

By the time opponents know what's hit them, it's already too late. This is how the Warriors crush -- and how the NBA fails to fight back.

ESPN.com Illustration

The Yankees may be riding high after winning 18 of their past 21 games, but that doesn't mean the future belongs to them.

ESPN Illustration

LeBron's dominance at age 33 is forcing a reconsideration on the question of who is the greatest basketball player ever.

Photo by Cliff Welch/Icon Sportswire

As contenders and pretenders start to separate themselves, we run through all 30 clubs to see who will be adding and subtracting.

Burn & Broad

In celebration of ESPN The Magazine's 20th anniversary, Peter Keating's crunched the numbers to find the most dominant athletes of our time.

ESPN

The latest news, exclusive opinion/analysis, the best sporting video, and a look ahead to what the big talking points will be.
Customise ESPN