Top headlines
Hart spins and hits acrobatic layup
Josh Hart goes to the spin move and finishes with a crafty layup through traffic in the second quarter.
Lue excited for a 'different challenge' without LeBron
Tyronn Lue talks about how it's "tough when you lose a guy like LeBron", but says the Cavaliers are up for the challenge.
Lakers' Mykhailiuk goes off for 14 first-quarter points
Sviatoslav Mykhailiuk drops 14 points in the first quarter of the summer league semifinal against the Cavs.
Hart drops 37 points in thrilling win over Cavs
Josh Hart goes off for 37 points in a double-overtime win over Cleveland to advance to the summer league final.
Sexton leaves it all on the floor in summer league semifinal
Collin Sexton makes huge plays in crunch time and records 27 points as Cleveland falls to Los Angeles 112-109.
Top plays of summer league
Posterizing jams from Marvin Bagley III and Devin Robinson lead the pack of the best plays from the NBA's summer session.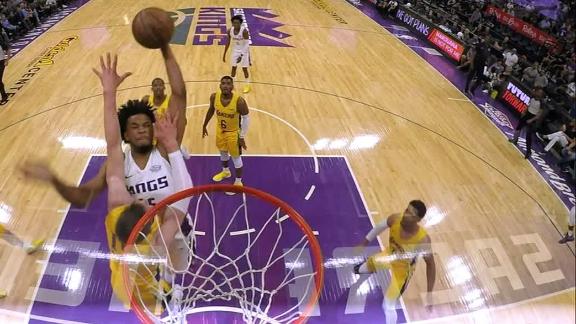 LeBron enjoys watching the Lakers play
LeBron James sits courtside for the Pistons-Lakers game and appears impressed with his new team's performance in the win.
Burton drills buzzer-beater to lift Thunder over Magic
Oklahoma City's Deonte Burton caps a 17-point performance by hitting the game winner as time expires Friday.
Harper gets hyped en route to Derby title
Bryce Harper is not afraid to show his emotions and have some fun while winning the Home Run Derby in spectacular fashion.
Schwarber needs incredible comeback to edge Hoskins
Kyle Schwarber goes on run in the final 30 seconds to finish with 21 homers in the semfinals to defeat Rhys Hoskins.
Muncy puts on display to knock Baez out of Derby
Max Muncy passes Javier Baez with 17 home runs, leaving 32 seconds on the clock, to advance to the second round of the HR Derby.
Hoskins rips six straight HRs after timeout, upsets Aguilar
Rhys Hoskins hits his stride immediately after taking his timeout by crushing six consecutive home runs, finishing with 17 in the round to advance.
Harper advances to semis with 13 dingers
In front of a hometown crowd, Bryce Harper crushes 13 home runs to bypass Atlanta's Freddie Freeman in the first round of the HR Derby.
Is Parker a good fit for the Bulls?
Dave McMenamin and Amin Elhassan examine Jabari Parker's 2-year, $40M deal with Chicago.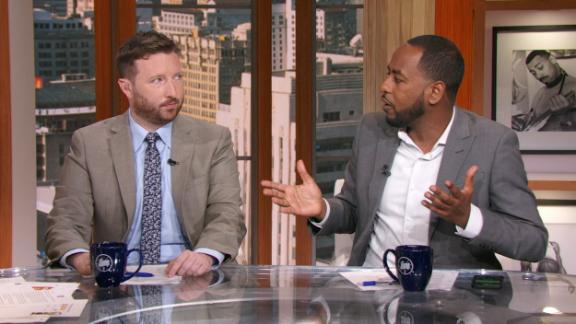 Will Cristiano Ronaldo take Juventus to the next level?
With his official presentation complete, the FC guys discuss how far Cristiano Ronaldo can take Juventus domestically and in European competition.
How Ronaldo's move to Juve raised eyebrows
After being unveiled as a Juventus player following his move from Real Madrid, ESPN take a look at how Cristiano Ronaldo's move to Turin unfolded.
Ronaldo: Age is irrelevant, I'm more motivated than ever
Juventus' Cristiano Ronaldo admitted he joined the Italian club as he wanted to challenge himself again and insists he win just as many trophies in Italy.
Ronaldo arrives in Turin
Cristiano Ronaldo is in Italy to undergo his medical ahead of his big money move to Juventus.
Ronaldo's transfer changes the landscape of European football
ESPN FC's Stewart Robson and Craig Burley explain just how monumental Cristiano Ronaldo's move to Juventus is for world football.
MUST SEE
Landry fools daughter with adorable game of peek-a-boo
Jarvis Landry plays peek-a-boo with his daughter and disappears behind the sheets, causing confusion in the Landry household.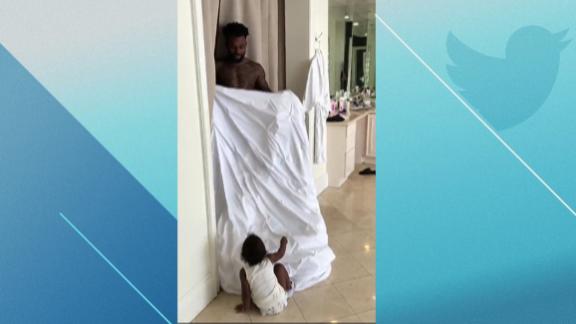 App Homepage widget

Andrew D. Bernstein/NBAE/Getty Images

The market is officially open, and NBA free-agency news is coming in fast. Stay up to date with the latest deals and rumblings.

Eric Hartline/USA TODAY Sports

The Eagles are obvious picks in the NFC East, but who else will take division crowns? NFL Nation has full breakdowns of all eight.

Jack Perkins

For the third time in his career, LeBron James is changing teams. Here's everything you need to know about his decision to join the Lakers.

ESPN.com Illustration

Ronaldo has rocked football (again) by leaving Real Madrid for Juventus. Here's the inside story on why this transfer makes sense for all involved.

Thearon W. Henderson/Getty Images

Marshawn Lynch is synonymous with his on-field moniker. Who else answers to unique nicknames? Here's one for all 32 teams.

Quinn Harris/Icon Sportswire

All 29 other teams would get better with the O's star added to the roster, but the Machado bump could put these contenders over the top.

Ryan Kang/AP Photo

Further evidence that you can make the numbers say what you want, here are a bunch of facts to consider as you prepare for the 2018 fantasy season.

ESPN

The latest news, exclusive opinion/analysis, the best sporting video, and a look ahead to what the big talking points will be.
Customise ESPN