McDonald's epic stiff-arm from all the angles
Vance McDonald catches a pass from Ben Roethlisberger and throws Chris Conte to the ground with a stiff-arm en route to a 75-yard score.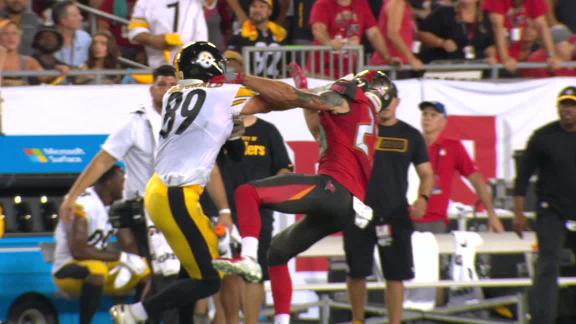 Roughing the passing calls aplenty on MNF
The referees throw multiple flags on the Steelers and Buccaneers for roughing both Ben Roethlisberger and Ryan Fitzpatrick.
Evans secures TD while falling down
Ryan Fitzpatrick throws a pass to Mike Evans in the end zone and Evans secures the touchdown while falling to the ground.
Fitzpatrick lofts TD pass to Godwin
Ryan Fitzpatrick lobs a high pass into the end zone and Chris Godwin jumps up to secure the catch for the score.
Big Ben tosses 3rd TD of the first half
Ben Roethlisberger tosses a pass to the front corner of the end zone and Ryan Switzer catches it for the touchdown.
Fitzpatrick's 3rd INT gets taken to the house
Steelers LB Bud Dupree intercepts Ryan Fitzpatrick and returns it 10 yards for a touchdown.
Brown shakes two defenders for TD
Ben Roethlisberger tosses a quick pass to Antonio Brown, who shakes off two defenders and runs 27 yards into the end zone for the score.
Johnson crashes into wall, walks off under own power
Ben Roethlisberger overthrows his receiver and Bucs safety Isaiah Johnson crashes into the wall while defending. Johnson would walk off on his own.
McDonald stiff-arms Conte to the ground on 75-yard TD
Ben Roethlisberger tosses a short pass to Vance McDonald, who shoves Chris Conte to the ground and goes 75 yards for a touchdown.
Fitzpatrick uses play-action to find Brate for TD
Ryan Fitzpatrick fakes the handoff and finds a wide-open Cameron Brate for a 4-yard touchdown.
Top headlines
Baynes has coach's confidence from three
Aron Baynes says he won't shy away from shooting threes now that he has the backing of Brad Stevens.
Durant 'excited' to play with Cousins
Kevin Durant is happy to play with DeMarcus Cousins and says the Warriors will have no issue fitting him into the offense when he is healthy.
George commends Thunder's chemistry
Paul George has high expectations for the Thunder heading into the 2018-2019 season.
LeBron says Lakers have 'long way to go' to beat Warriors
LeBron James says he and the Lakers can't worry about Golden State and that the defending champs have the advantage of having played together for years.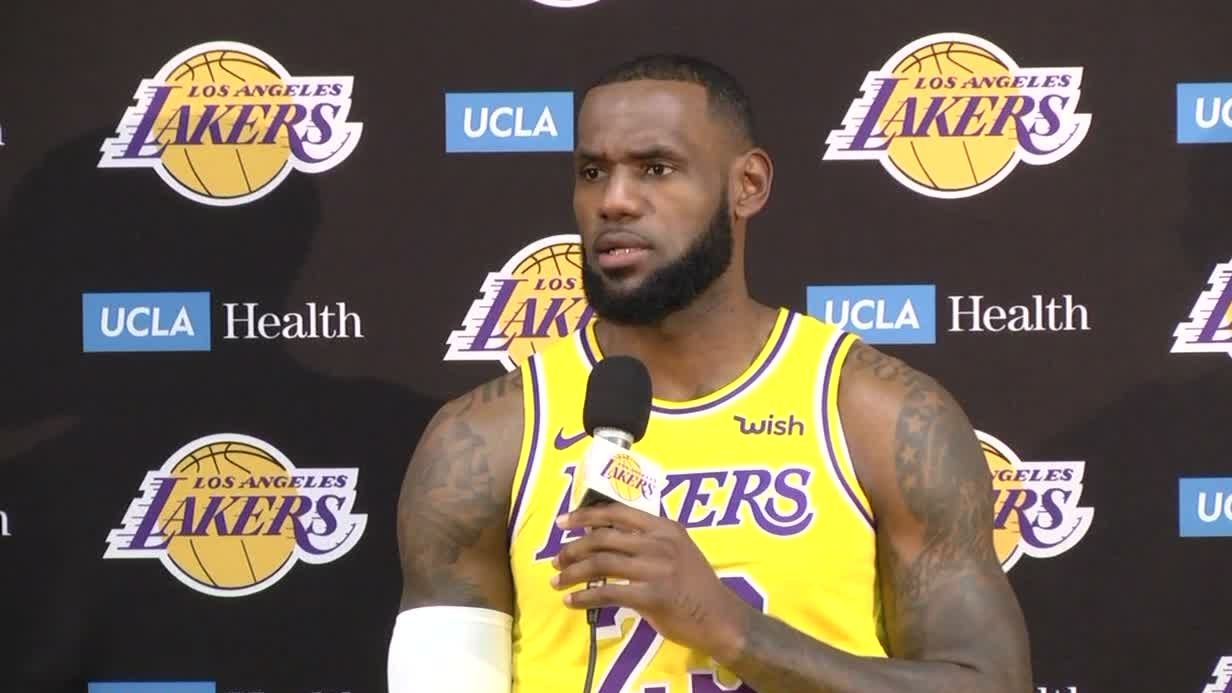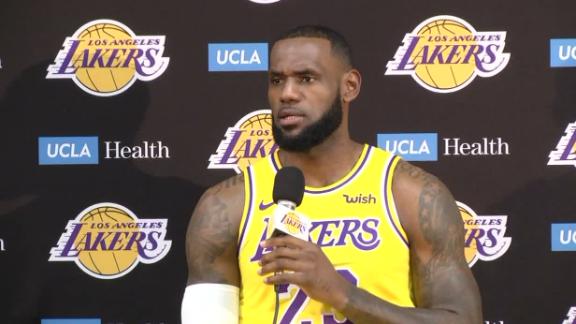 Wade wants opportunity to say goodbye to fans
Dwyane Wade elaborates on his decision to return to the Heat for one more season.
Towns on extension: 'Truly excited to have a future here'
Karl-Anthony Towns explains the respectful contract conversations he had with the Timberwolves all summer and his excitement to stay in Minnesota.
CP3 sees Melo's 'hunger' as his biggest asset
Chris Paul believes the addition of Carmelo Anthony's hunger for a title will help the Rockets this season.
Horford, Celtics going into season with championship mentality
Al Horford breaks down Boston's mindset heading into the season and reveals what he learned about the team last postseason.
LeBron says move was based solely on Lakers, not Hollywood
LeBron James says that his decision to sign with the Lakers didn't have anything to do with his business interests outside of basketball.
Thibodeau on Butler: 'We're not gonna make a bad deal'
Timberwolves head coach Tom Thibodeau says his team will be patient when pursuing a deal for Jimmy Butler.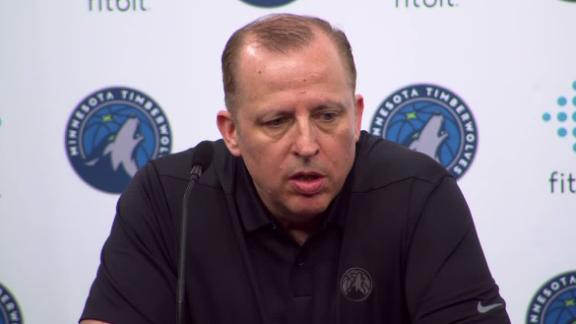 Aldridge declines to discuss Spurs' previous drama
LaMarcus Aldridge opts not to answer questions about the drama the Spurs faced last season, focusing instead on what's to come.
The Best 2018
Modric ends Ronaldo, Messi duopoly
Salah wins 2018 Puskas Award: Seriously?
Craig Burley says football fans made a "pig's ear" of the vote for the Puskas Award, which was won by Mohamed Salah's goal against Everton.
FIFPro World XI: What were they thinking?
The FC guys air their grievances with the FIFPro World XI selections, noting that Dani Alves and Eden Hazard were especially confounding choices.
Was Modric the most deserving of FIFA's The Best award?
The ESPN FC crew assess Luka Modric's credentials after he claimed The Best FIFA Men's Player award over Cristiano Ronaldo and Mohamed Salah.
Best FIFA Men's Player: Luka Modric
Croatia captain and Real Madrid star Luka Modric has been named the Best FIFA Men's Player in 2018 after winning the Golden Ball award at the World Cup.
Best FIFA Men's Goalkeeper: Thibaut Courtois
Real Madrid and Belgium's Thibaut Courtois has been named the Best FIFA Men's Goalkeeper in 2018 after winning the Golden Glove award at World Cup in Russia.
Womens Ballon dOr announced for 2018
A women's Ballon d'Or will be won for the first time in its history this year to recognise a player's exceptional talents at club and international level.
49ers lose Garoppolo for season with torn ACL
Adam Schefter reports that the 49ers will turn to C.J. Beathard at quarterback now that Jimmy Garoppolo is out for the rest of the season.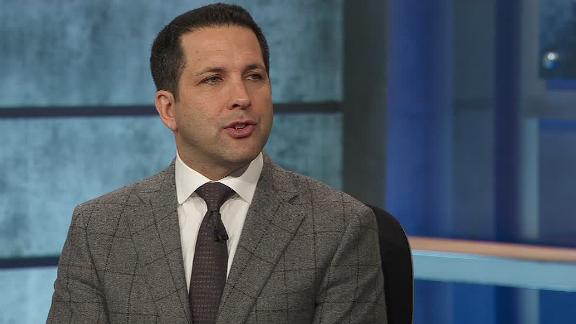 Stephen A. sees New England as best destination for Bell
Stephen A. Smith explains why the Patriots offer the best fit for Le'Veon Bell if he were to be traded.
Golic agrees with penalty on Matthews, still hates rule
Mike Golic says Clay Matthews' roughing the passer penalty during the Packers' loss to the Redskins was the right call, but he still hates the rule.
SVP: Matthews' roughing the passer call is 'absurd'
Scott Van Pelt details his frustrations over the inconsistency of roughing the passer calls now that Clay Matthews has been flagged again.
Rosen endures nightmarish NFL debut
In relief of Sam Bradford, rookie QB Josh Rosen completes his first pass but throws a costly interception late in the fourth quarter.
Rams block punt, recover for TD
Rams safety Blake Countess recovers a blocked Chargers punt by Cory Littleton in the end zone for the touchdown.
Brees dives into end zone to tie game, scores winner in OT
Drew Brees puts the spin move on a defender and scores to tie the game late in the 4th quarter, and then leaps over the pile for the game-winner in overtime.
Allen enjoys breakout performance in Bills' shocking upset
Josh Allen runs for two TDs and throws for another to lead the Bills to a 27-6 victory over the Vikings.
Football
Premier League
Pogba acting like a leader off the pitch, not on it
ESPN FC's Mark Ogden has some sobering words for Paul Pogba, urging the midfielder to talk less and do more for Manchester United.
Ogden: Mourinho not showing he can turn things around
Mark Ogden reflects on Jose Mourinho's comments following Man United's draw against Wolves, raising his concerns about the manager's belief in his squad.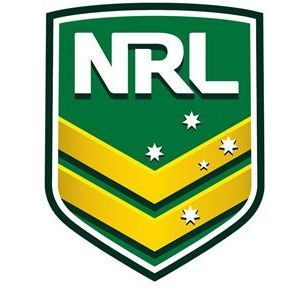 NRL
Grand Final
Munster: We will exploit Cronk
Cameron Munster admits that while the Storm won't go out to injury anyone, they will target Cooper Cronk if he's out there for the Roosters.
Cronk: I'm a long shot
Cooper Cronk says immobilizing his shoulder is the best approach as he attempts to overcome injury ahead of the NRL Grand Final.
Masters: What makes Bellamy great
Roy Masters talks to ESPN about the key elements that make Craig Bellamy such a successful coach.
Tedesco hopes to repeat form against Storm
After not letting South Sydney even grab a try in the prelims, James Tedesco hopes to repeat their tactics against the Storm in the final.
Cronk: Facing Storm emotionally difficult
The Roosters halfback enjoyed unrivalled success at the Storm, and should he be fit will fight against another shield being lifted in Melbourne.
Must See
Baynes wants another ring
Aron Baynes says this Celtics team has an opportunity to be special and bring Boston another championship.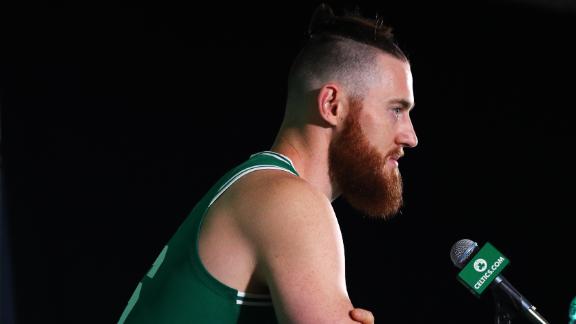 Packers fans show proper way to sack a QB in the NFL
Two fans in Green Bay jerseys show the "proper way" to sack a quarterback with the NFL's new rules protecting quarterbacks.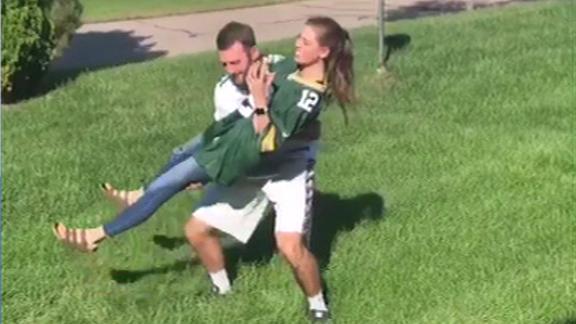 Feyenoord's Berghuis performs blatant dive
Feyenoord winger Steven Berghuis went to ground dramatically after being touched lightly on the back of the head by Utrecht captain Willem Janssen.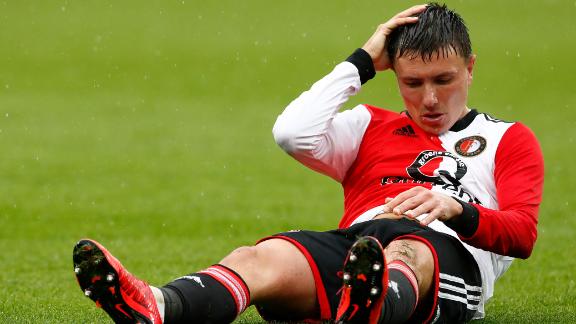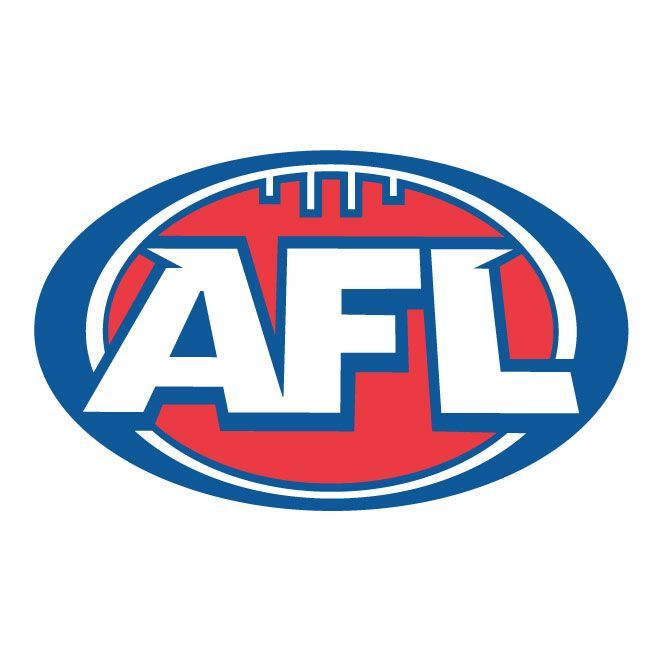 afl
grand final
Eagles using 2015 defeat as fuel
Jamie Cripps believes West Coast are spurred on by the disappointment of their loss to Hawthorn in the 2015 decider.
Mason Cox left first GF at 3Q time
The Magpies ruckman is taking in all of grand final week and enjoying the spectacle for what it is.
Cox: My success will open doors in US
Mason Cox is excited about what his success could mean for the AFL overseas, and says there's nothing he'd want to change about the game.
Howe confident ahead of Grand Final
Dealing with an ankle issue, Jeremy Howe will be ready to go for Collingwood in the Grand Final.
No 2010 nostalgia for Goldsack
Collingwood veteran defender Tyson Goldsack insists there's no thoughts of past finals on his mind.
Mitchell: Heart racing feeling being a Brownlow medalist
Hawks star midfielder Tom Mitchell speaks on the surreal experience of winning the 2018 Brownlow medal.
Over 15.000 fans turn up at Eagles training
Over 15,000 fans turned up to see the West Coast Eagles' side train ahead of the AFL Grand Final.
No more Uber Eats for Mitchell
The Brownlow winner talks about giving up a heavy Uber Eats regimen for a healthier diet.
Mitchell happy at Hawthorn
Brownlow medal winner Tom Mitchell speaks on the great culture at the Hawks.
Tiger: Finally winning again is 'surreal'
Tiger Woods joins Scott Van Pelt to describe the emotions of breaking a 5-year winless drought and the support of his fans.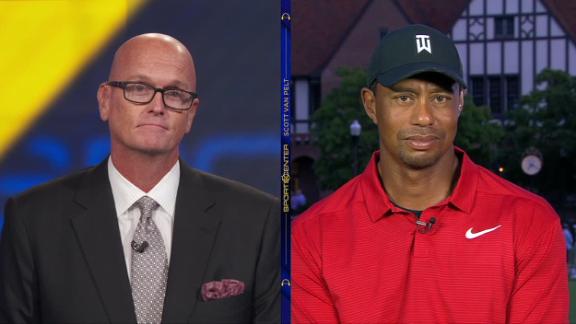 Tiger captures Tour Championship
Tiger Woods shoots a 71 in the final round of the Tour Championship to win by two strokes for his first win in five years.
Tiger jokes there was no internet when he started
Tiger Woods discusses the roar of the crowd at the Tour Championship, appreciating the victory and joking with the media.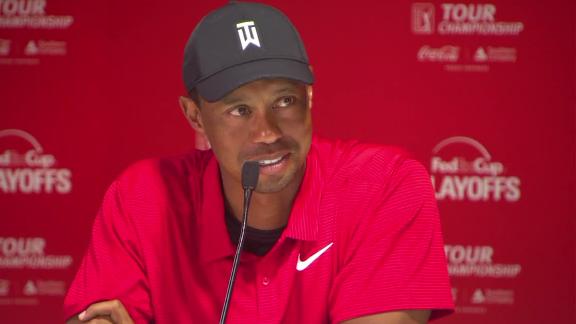 Tiger says flying with 'the guys' will be fun
Tiger Woods alludes that there will be some celebrating on the flight to Paris for the Ryder Cup.
Harig: Fan support for Tiger on 'another level'
Bob Harig explains how Tiger Woods won the PGA Tour Championship and what the atmosphere was like on the course.
App Homepage widget

ESPN Illustration

ESPN is testing a brand-new fantasy game! Compete against your friends or people around the world in the Champions League, Premier League and more.

Randall Slavin for ESPN

Inside Odell Beckham Jr.'s quest to recapture the magic that made him the NFL's most eye-catching talent

ESPN Illustration

Ten years ago, Sheikh Mansour of Abu Dhabi bought Man City, transforming the club from Premier League punchline to a dynasty in the making.

Rob Tringali/SportsChrome/Getty Images

From breakout sluggers and sensational teenagers to outfield no-shows and historically bad teams, here are the unexpected performances that have shaped the season.

Josue Evilla

More than 50 ESPN experts voted on who will be the best NFL players this season. Yes, AB, Von and Gronk are ranked high. But two GOATs lead the way.

Maddie Meyer/Getty Images

Mark your calendars, because the full NBA schedule has been unveiled. Here are our can't-miss games.

ESPN Illustration

Party of Five? More like Party of 12. Here are the players across the four major sports who first appeared in the '90s and are still active.

ESPN
Customise ESPN